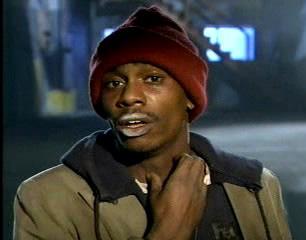 Wow. What a riveting week for basketball fans. And not a single game was played! It harkened me back to the days of drafting on the PS2, then sitting back and simming the season. Then making my big board for the incoming rookies. Then drafting, with a bite of pizza here and a sip of Coke there. I would zone out for hours, enthralled by the team building process. And that's what makes the NBA Draft so great. The new crop of players are entering the league and the general managers are filling in the pieces of the puzzle. Hope and optimism pervade fan bases across the country. Sorry Bulls fans. I didn't mean you. Which segues nicely to my first rant…
How the flying F does Jimmy Butler get traded for Zach LaVine, Kris Dunn, and the No. 7 pick (Lauri Markkanen)? AND the Bulls threw in the No. 16 pick (Justin Patton). The only explanation I can come up with is that Tom Thibodeau has a suitcase worth of "things" that he's been waiting for the proper moment to utilize. I believe I've just figured out what's in the Pulp Fiction briefcase. Remember, back in 2015, the Bulls kicked Thibs to the curb in a rather unceremonious way. Finally, Thibs got his revenge. I mean, what other possible explanation could there be? LaVine is an explosive athlete, but he tore his ACL last season. Kris Dunn….I think this tweet explains it all:
https://twitter.com/markstrot/status/878040700239085569
Lauri Markkanen is a great shooter, but he doesn't rebound, block shots, or defend well in the post. He also had difficulty creating his own shot in college, as most of his production came from pick-and-pop action or teammates screening for him.
Since I believe that the world is dualistic in nature, I do see the youth and potential that LaVine, Dunn, and Markkanen possess. The trade could end up working out for the Bulls. With that said, that's all the Bulls could get for Jimmy Freaking Butler? Gotta bring out one of my favorite clips of all time:
Alright, before I get into some of my thoughts for this year's draft, I want to make sure that you guys go and read Craig Bozic's stuff. He is our dynasty guru here at Razzball Hoops. He lives in England, so he's basically from the future. Now, for some random thoughts from me:
Markelle Fultz – PG – Philadelphia 76ers
Dude is a straight baller. He was the No. 1 pick for a reason. Can shoot, break ankles, and dunk on your head. The D has been questioned, but he has a 6′ 10″ wingspan and is a great athlete. The sneaky thing for Fultz this year is that the Sixers are going to be cautious with Ben Simmons and Joel Embid.
Lonzo Ball – PG – Los Angeles Lakers
Say what you will about his funky shot and crazy pops, Ball is a hoops savant. He sees things many players do not and has the ability to execute. He makes his teammates better. Prior to arriving at UCLA, the Bruins were 15-17 and scored 78 ppg with 16 apg. After his first year, UCLA finished 29-4 and scored 90 ppg with 21 apg. Still talking about his funky shot and crazy pops? He has range, so that's not an issue. The unorthodox delivery is, though. Well, ESPNs Sport Science broke down his shot. Ball's release is .07 quicker than the NBA average and .02 slower than Klay Thompson's. As for his pops, guy is just doing his thing for the media. His execution probably needs some work, but at the end of the day, he's a human being and a father. The article that Lonzo wrote for the Players' Tribune says it all. Really good piece. Anyways, LaVar played D1 hoops, so he knows what it takes. That's a huge advantage for Lonzo. Oh, and he ended up in a perfect situation. The pace that the Lakers play at is a fantasy goldmine. It all comes down to how many minutes Luke Walton is going to give the kid.
Jayson Tatum – SF – Boston Celtics
A guy with a high basketball IQ that can score from ISOs on the wing. The Celtics definitely needed some more punch from the small forward position. What does that mean for Jaylen Brown? Brad Stevens has so many options and can throw out a plethora of lineups. If Tatum does prove to be a proficient scorer, will that not minimize some of the insane usage that IT had last season? If so, that would knock him down a bit.
Josh Jackson – F – Phoenix Suns
Damn, the Suns are oozing with young, explosive athletes now. Jackson should thrive in the uptempo pace that the Suns play at. The poor free throw shooting is a concern, but he's a dog on defense and will crash the glass. That's a good thing, as Devin Booker will more than likely be doing his best Kobe impersonations on a nightly basis.
De'Aaron Fox – PG – Sacramento Kings
Fox is a straight roadrunner. Meep Meep!!! The jumper is suspect, but that's something that can be developed. Can't teach speed and athleticism, though. What I love most about Fox is his mentality. He wants to compete and take your lunch money. We all know what he did against UCLA in the tourney. Side rant. Most of his production during that game came by running pick-and-roll and abusing the big man that switched onto him. So, it wasn't all mano-a-mano against Ball. With that said, he did come out ready to compete that game and shined. Also, what kind of psychopath would willingly want to play for Sacramento?
Jonathan Isaac – PF – Florida State
6′ 11″ 205 pounds. With a full fro. He's super skinny, but super athletic. He can pick up a point guard full court or protect the rim. That defensive versatility is so valuable in today's NBA. On the offensive side of the ball, he can do everything, yet has a passive personality. Will he blossom and come out of his shell in the NBA? Or is that who he is? Time will tell, but usually alpha dogs are and have been. Not made. With that said, he probably makes for the ideal role player.
Lauri Markkanen – PF – Chicago Bulls
I'm not sure what to make of Markkanen. Can he develop into a Dirk Nowitzki-type franchise player? Or will he be Channing Frye? The only thing I'm certain of is that the boy can shoot. There are no doubts about that. What also intrigues me is his agility for a seven-footer. Arizona ran screens for him at the elbow and Markkanen would pop out to the top and catch and shoot 3s. He looked very fluid and agile. What makes me question him is that most of his production came from pick-and-pop and catch-and-shoot off screens. His post play and ability to create his own shot were lacking. We shall see how committed the Bulls are to him, as they gave up a lot to get him. Would it surprise anyone if he busted, then became an integral piece of the Spurs or Warriors a few years down the road?
Frank Ntilikina – PG – New York Knicks
6′ 6″ with a 7′ 0″ wingspan. Wow. Is battled tested by already playing professional ball over in Europe. His calling card will be his D, but he has a good shot and is viewed as having a high IQ. He may be a perfect fit for the triangle offense that Phil Jackson wants to employ. A younger Ron Harper perhaps?
Dennis Smith – PG – Dallas Mavericks
Smith really does remind me of Stevie Franchise. I hope he balls out like Francis did. The only thing that bothers me about where he landed is that Dallas played at the second-slowest pace last season. That probably won't change for next year. With that said, Smith should be given the keys to the car. Does a Dennis the Menace nickname work?
Zach Collins – C – Portland Trail Blazers
Collins has a ton of upside, especially since he's very athletic and skilled for a big man. With that said, he is still raw. Didn't the Blazers trade for Jusuf Nurkic last season? Who was traded by Denver because he and Jokic couldn't play together? I'm not sure you can expect much from Collins this year.
Malik Monk – SG – Charlotte Hornets
I'm going to name my next two boys Dennis and Malik. That's how much I love both of those guys. Reality check: I have a son and a daughter and my wife said "no mas," so my dream will forever be locked away in the figment of my imagination. Can anyone perform some Inception-type shit on me? Anyways, I love him so much that….
For real, though, all those highlights are great, but what really tickles my spine is his awareness and IQ. I've heard and read multiple people praising his ability to utilize screens and read defenses. He kind of reminds me of a shorter Ray Allen. Why Sacramento didn't select Monk and pair him with Fox is beyond me. Oh, I forgot. Buddy Hield is the next Steph Curry. My bad.
Luke Kennard – SG – Detroit Pistons
Kennard was the alpha dog on a Duke team that had Jayson Tatum and everyone's favorite Allen, Grayson. That right there should've got everyone on his jock. Even with that, there were doubts whether he'd make a good pro, as he's not particularly athletic and a liability on defense. As I read and thought about it more, Kennard has a deadly shot and high IQ. Like Monk, he utilizes screens well and is very adept at reading defenses. There's always a place in the NBA for players like that. Let's see what SVG has in store for him and how many minutes he's willing to allocate to him.
Donovan Mitchell – SG – Utah Jazz
6′ 3″ 210 pounds with a 6′ 10″ wingspan. Mitchell is athletic and can shoot the 3. He supposedly had great interviews as well. With George Hill an UFA, that opens up a backcourt spot for the Jazz. Mitchell should supplant Shelvin Mack on the depth chart, but Dante Exum is still on the squad and the Jazz are "impressed" with his progress. Even if Mitchell does win the starting role, Utah plays at the slowest-pace and is very deliberate on offense.
Bam Adebayo – PF – Miami Heat
Bam! Bam! 6′ 10″ 255 pounds. A beast down low. With Willie Reed declining his Player Option, a back-up for Hassan Whiteside makes sense. Many question taking Bam with the 14th pick. Maybe could have traded down and gotten more assets. With that said, I'm all for taking "your" guy.
Justin Jackson – SF – Sacramento Kings
I guess that means no more Reke (Tyreke Evans) in the Northern California castle. And Rudy Gay declined his Player Option, so the SF position looks to be Jackson's. He showed well in the Tournament and improved what he needed to improve after receiving feedback in the pre-draft process two years ago. With that said, he's an older prospect at 22 years old. Running with Fox will help but his ceiling is limited.
Justin Patton – C – Minnesota Timberwolves
With Karl-Anthony Towns and Gorgui Dieng entrenched in the front court, Patton provides an athletic big man to provide depth. He'd be a great pick-and-roll option with Ricky Rubio.
D.J. Wilson – PF – Milwaukee Bucks
6′ 10″ 234 pounds with a 7′ 3″ wingspan. The Bucks have so much length it's crazy. Imagine playing foosball where the opposing team had pieces that extended sideways. That's the Bucks. Wilson is agile enough to switch on D and has an excellent shot. With the Alphabet running the offense, Wilson should get plenty of open looks.
T.J. Leaf – PF – Indiana Pacers
6′ 10″ 225 pound forward from UCLA. An efficient scorer who has range from 3-point land. Thrives in an uptempo system, yet the Pacers were the 18th-fastest team in the league last year. His weaknesses are on D, where he's not quick enough to handle pick-and-roll or strong enough to hold the fort down low. Will probably be a bench piece.
John Collins – PF – Atlanta Hawks
6′ 10″ 235 pound low-post big man. Possesses an array of post moves and is a good free throw shooter, so possibility for extended range is promising. With Dwight Howard gone and Paul Milsap declining his Player Option, Collins could become the main low-post threat for the Hawks.
Harry Giles – C – Sacramento Kings
It is often said that the greatest predictor of future injury is past injury. Well, Giles has suffered two ACL tears in the last four years. I'm no doctor, but even I know that's not good. Especially for a big man.
Terrance Ferguson – SG – Oklahoma City Thunder
Ferguson is a 3-and-D player. Rather than play in college, he chose to play professionally in Australia. He can shoot, but can be streaky, and is quick enough to guard, but needs to get a little stronger. Playing with Russ, he's going to get plenty of open looks. Oh, and there's this…
Jarrett Allen – C – Brooklyn Nets
Welcome to New York. Just don't hang out with D'Angelo Russell. Too soon? I don't know why the Nets would draft Allen when they have Timothy Mozgov. Allen is 6′ 10″ with a 7′ 5″ wingspan, so there's physical potential. He's raw, though, and is definitely a project. Good thing Mozgov will be able to mentor him.
OG Anunoby – SF – Toronto Raptors
6′ 8″ with a 7′ 3″ wingspan. I bet he was a hit on the monkey bars. He tore his ACL in January, so he's a year away. When he returns, though, he's going to have a place in the league, as he can guard every position. If he can develop a J, the next Kawhi Leonard?
Tyler Lydon – PF – Denver Nuggets
The Nuggets just saying "F that D bullshit!" Lydon is 6′ 10″ 223 pounds and can shoot. He runs well (I'd hope that he did) which should translate well in Denver. With the offense running through Jokic, Lydon should have plenty of opportunites to make it rain.
Anzejs Pasecniks – C – Philadelphia 76ers
He's getting stashed in Europe. I'll wake you up when he comes over.
Caleb Swanigan – PF – Portland Trail Blazers
6′ 9″ 246 pounds. He bullied the student-athletes, but doesn't have the athleticsm to do that in the pros. He ain't no Charles Barkley. He's intriguing in that he does have three-point range.
Kyle Kuzma – PF – Los Angeles Lakers
Showed well at the combine, which boosted his stock. The most intriguing thing for me is that he is a competent passer. In the system that Luke Walton employs, that's a beneficial trait. With that said, he'll be behind Julius Randle and Larry Nance Jr., so chants of Kuuuuuuuuuuuuuz will be few and far between.
Tony Bradley – C – Utah Jazz
6′ 10″ 250 pounds with a 7′ 5″ wingspan. Nice. 24.5 inch standing vertical jump, lowest of all centers at the combine. Not nice. Looks to fill the role of "Rudy needs a breather" guy.
Derrick White – PG – San Antonio Spurs
Can shoot. Check. Is tall. Check. Athletic. Check. Good passer. Check. Adept in pick-and-roll. Check. Of course he falls to the Spurs. Hey, what do you know? Patty Mills is an UFA and Tony Parker has one-year left on his deal and just underwent surgery on his quad tendon. I like White, but…Dejounte Murray anyone?
Josh Hart – SG – Los Angeles Lakers
An experienced college player who just won at Villanova. High IQ and solid all-around game.
Those are just my brief thoughts on the first round of the draft. The only two things I want to say about the second round are:
Straight Cash Homie. The Silicon Valley Warriors of Golden State paid $3.5 million to the Chicago Bulls for the rights to Jordan Bell, a player that is perfect for their system. Super athletic and a force on D and on the boards. He's also not too shabby at putting the ball through the hoop. Nice job Chicago.
Straight Cash Homie Part Deux. The Clippers purchased two picks in the second round. Honestly, I would buy those players blind. If you don't know why, please go read last week's The Abode. Just for shits and giggles, let me see who the Clippers actually picked. Jawun Evans and Sindarius Thornwell, both good guard prospects. In West I Trust.
Craig is going to dive deeper and will be presenting you his Top-60, so keep an eye out for that. I'm out of town next week, so I won't be able to get anything up by Monday. I'll try and get something up mid-week. Everyone have a fun and safe holiday weekend!