I'm nothing if not unique.  I think that was on Dennis Rodman's tombstone.  What?  He's still alive?  Kim-Jong Un didn't secretly get annoyed by him and send a hit squad?
Since taking over the rundowns and general Razzball Basketball reigns, I have been thrusting my new terms into the void that is the lack of new Razzball catch phrases for the basketball side.  Have you seen Enter The Void?  Yea it's like that.  Here's some phrases that will always be added to, never limited to, and always changing:
Bang The Drummond Slowly – Hack-a-Andre Drummond.  His FT shooting is atrocious and teams are going to start banging that drum faster and faster!  (credit to chillmodious)
Charlie Day – Josh McRoberts.  C'mon, everyone sees that.
The Colonel – Larry Sanders.  Original recipe.
Dimebag – 10+ Assists.  As in, "Dude, Steve Blake is on a tear and just keeps handing out dimebags!"
Doug Collins Shout Out – When your big man, who must be a fairly regular rebounder, gets only 1 or 0 rebounds.  Based off of Doug Collins calling out Spencer Hawes for only getting one rebound.
The Flash – Zach LaVine.  Boy is quick.
Godzilla – Jimmy Butler.  They just look o'-so-alike.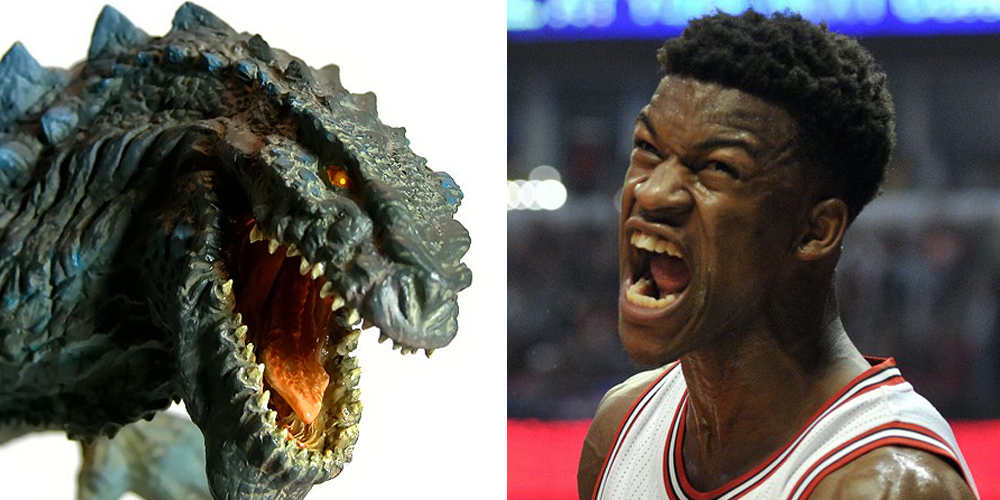 Goromotaro – 20 Pts and 20 Rebounds.  The arms of Goro, the legs and tail of Motaro and the head of Joakim Noah, initiated after one of his 20 20 games.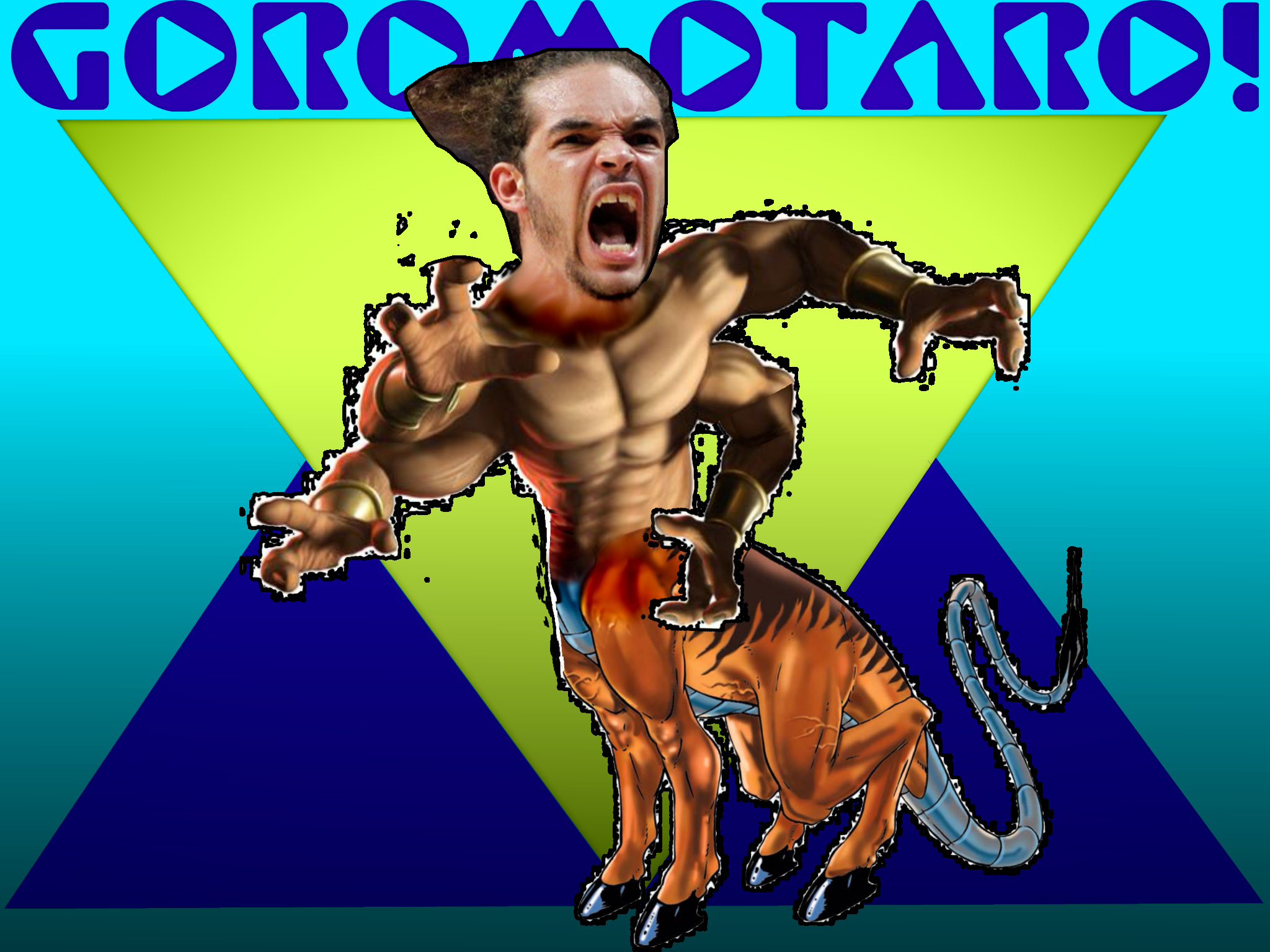 Gus Ayonin' – Razzball Basketball version of Cust Kayin'.  Just like the Fantasy Baseball term, it means "just sayin'".
The Harlem Renaissance – Droppin' some old school references, with Langston Galloway coming out of nowhere for New York, sparking a renaissance like poet Langston Hughes.
Il Diva – Andrea Bargnani.  He has to get big minutes to be effective, or else he'll just cry on the bench or to the Italian media…
IT2/3 – Isaiah Thomas.  First it was IT2 because he was the second Isaiah Thomas, then IT3 because he liked that better because he hit threes.   Well, he's about 2/3 the size of an average NBA player, so it's IT2/3!
Labradoodles – Ill-advised jump shots, as in "Gordon Hayward went 1-15 again?  He needs to stop taking so many labradoodles!"  (co-created through comments with Clyde Prompto – it's our safe word!)
The Lone Ranger – Quincy Pondexter.  They really couldn't have found a better face mask?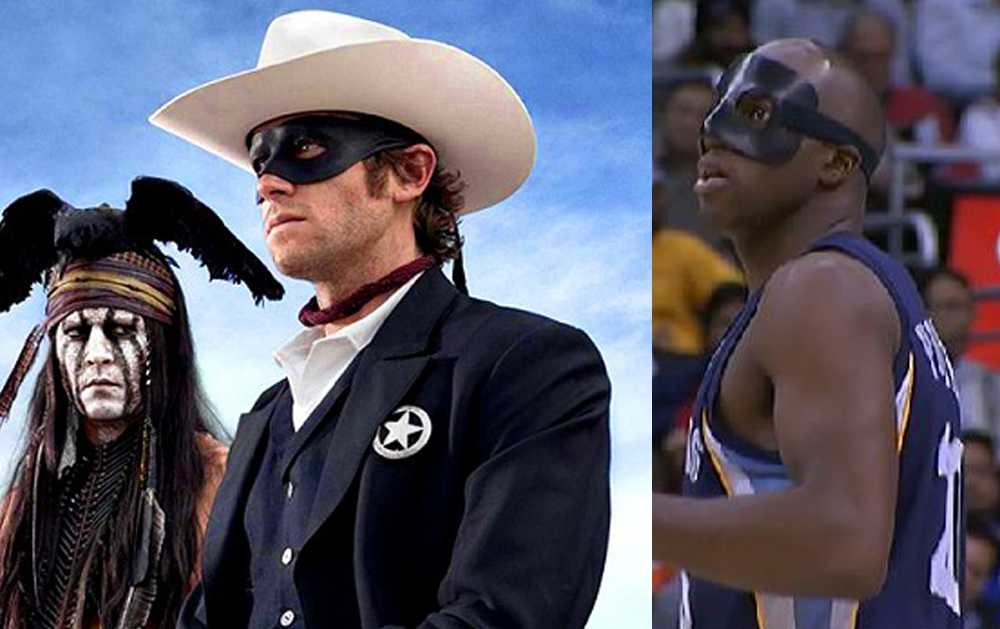 Luminescent Lithuanian (not Latvian) – Jonas Valanciunas.  Don't get his nationality wrong, or else!
Rainbow Line – At least 2 Pts/2 Rebs/2 Asts/2 Stls/2 Blks.  They're always after me lucky charms!
RainbOladipo – Nickname for Victor Oladipo because of all his rainbow lines!  The king of multi-cat, RainbOladipo is a beast!  (credit to Jay_0321)
Robin Lopez Day – Tuesday.  Because Tuesdays are boring and useless… Like Rolo…
Rony Seikaly Broke Google – When I was searching his name to be sure it was spelled correctly, for some reason it shut down the tab I was in.  Was a very bizarre occurrence.  A term for a player that isn't a frequent mention and needs his name looked up.
Schmohawk – The same as Fantasy Baseball, meaning a less than desirable player.  Since Nate Robinson is my least favorite player, and frequently seems to have a schmohawk, it's more than appropriate.
ThrAGNOF – Similar to the Razzball Baseball team and their theory of SAGNOF (saves/steals ain't got no face), the theory that 3-point specialists should not be valued highly and can be streamed when shooters are hot (threes ain't got no face).  ThrAGNOF!
The Virgin – Evan Fournier.  As in, the Fournier-Year-Old Virgin.  He looks young and I wanted to immortalize this picture, because I laughed as soon as I made it…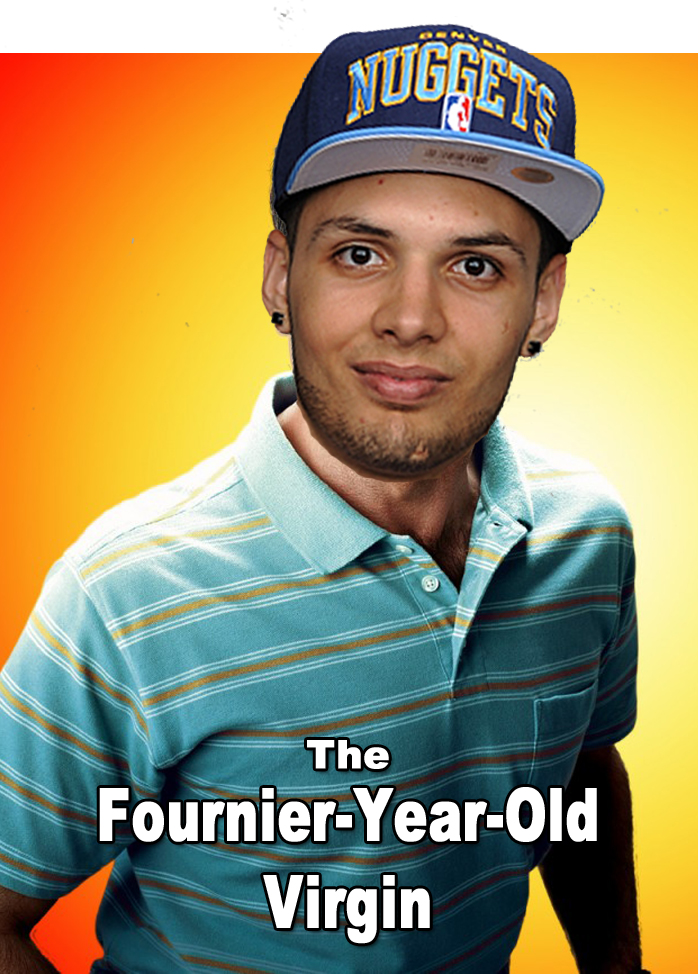 "Wahhhhhhh, I'm Jarrett Jack!" – When a player complains about something.  Named because Jarrett Jack frequently looks like he's about to cry, and a fun catch phrase my friends and I say back and forth.
Wheels – Xavier Henry.  It goes Henry – Professor X – "What do they call you, wheels"?
Wiggin Out For Wiggins – Any time a team in the 2013-2014 NBA Season does something questionable, and could reflect a message that they're tanking to try and lottery Andrew Wiggins.  I mean, Anthony Bennett was the first pick in the 2013 draft!  Who wouldn't tank!?
Wiggity Woo – Whoopty Doo.  Big Whoop.  Big friggin' deal.  All the same shenanigans.