At long last, the new NBA season is upon us! You've finally learned your Adebayos from your Anunobys from your Anigbogus. Now, let's get our Miltons, Meltons, Okobos, and Okogies straight. The Charlotte Michael-Hyphens (Kidd-Gilchrist and Carter-Williams) and the Miami Derrick Juniors (Jones and Walton) broke up, but I think all three NBA Reggies are still on the Pistons, at least. It's going to be a great season. We'll start playing more with numbers next week in this column. But for now, let's talk drafting!
Fantasy drafts are the best. Snake, auction, slow, in-person. Whatever the format, I'm in. You're likely a grizzled veteran of fantasy hoops drafts at this point as well, if you're part of Razzball Nation. But whether you are or not, I'm hoping I can give you a couple advantages you may not have thought of yet. Or maybe, with all the aspects of a draft to consider, something I mention will be a helpful reminder when you're frantically scrolling through late round players that all look terrible.
Last year, I went pretty in-depth with a two-part draft strategy series (Part 1, Part 2). Some of the names may have changed, but it holds up pretty well (thank goodness I said something positive about Donovan Mitchell). This year, I'll try to keep it a bit more brief, but no promises.
Scroll Down!
We'll start with a simple one. Some sites have draftable players WAY too low on their lists. Go find them before someone else does. I'm still kicking myself because of a situation in my dynasty league a few years back. I'm a Bulls fan that had been drooling over Nikola Mirotic for years, awaiting his stateside arrival so I could pick him. However, my friend, who had been more thorough in his ranking prep, realized Niko had been added to the ESPN game the summer before he actually came over to play and he swiped and stashed him late in the draft. The moral: scroll and scroll, because you'll find even popular sleepers in the 200s or 300s on a couple sites for whatever reason.
Rookies
I completed a short exercise last week regarding NBA rookie performances. Here's the table again:
It shows the final ranking of the top five rookie finishers in each of the past five seasons (per Basketball Monster, 9-category). Looks pretty promising in a few of those seasons. But, there's very little overlap among the top rookies picked and the top rookie finishers. In those five seasons, only two rookies that were in that summer's draft class have been drafted in and finished in the top 100 for the entire season. That's Karl-Anthony Towns (8) and Andrew Wiggins (88). The five from last year are Ben Simmons, Donovan Mitchell, Jayson Tatum, Lauri Markkanen, and John Collins. Only Simmons was picked in the top 100 in most drafts. There's a better track record with these "rookies" (though Mitchell would dispute that term) that were drafted at least a year before their debut. Guys like Simmons, Nerlens Noel, Nikola Jokic, and Niko Mirotic make up most of the highest finishers on that chart. This year, Harry Giles, Frank Jackson, and Jonah Bolden are the only players that come to mind when I think of what I guess we can call "redshirt rookies".
So, my basic advice here is to avoid drafting the rookies with the highest average draft positions. The odds are significantly against them returning the value you'd need to pay in those cases. As much as I love Deandre Ayton and Luka Doncic, everyone else loves them, too. So, you're going to have to overpay if you want them. If you really want to take a shot on a rookie, though, grabbing one as a late round flyer can work out nicely, especially later in the season. I'd suggest Marvin Bagley III, Mo Bamba or Mitchell Robinson if they make it past 100 and you can afford to stash them.
Don't Believe the Hype
Speaking of overpaying, please don't fall for the inflated draft prices of all the hottest sleepers and breakout picks. Aside from the rookies, everybody seems to want sophomores like John Collins and Jarrett Allen. They've been creeping up in ADP to the point that you can, instead, just take Nikola Vucevic, for example. That's a proven player in his prime, coming off a great season with numbers you can only dream of for Collins and Allen.
Advice: Go with old and boring (read: proven and dependable) over young with upside. It's fun to hit on a breakout candidate, but you're likely to get a lot more misses than hits when you're paying that much. Besides, winning with LaMarcus Aldridge, Jeff Teague, and Brook Lopez is still way more fun than losing with Collin Sexton and Jonathan Isaac.
Dynasty/Keeper Leagues
Obviously, here, you want to put some more weight on the future, but why not just take advantage of everyone else's tendency to let the over-30 crowd slip to you and just win right now? You might be able to win for three years with the established guys at the end of their peaks that no one else wants. Also, pay close attention to real-life contract lengths so you know how long a player's going to be in their current situation, whether that's a positive or a negative.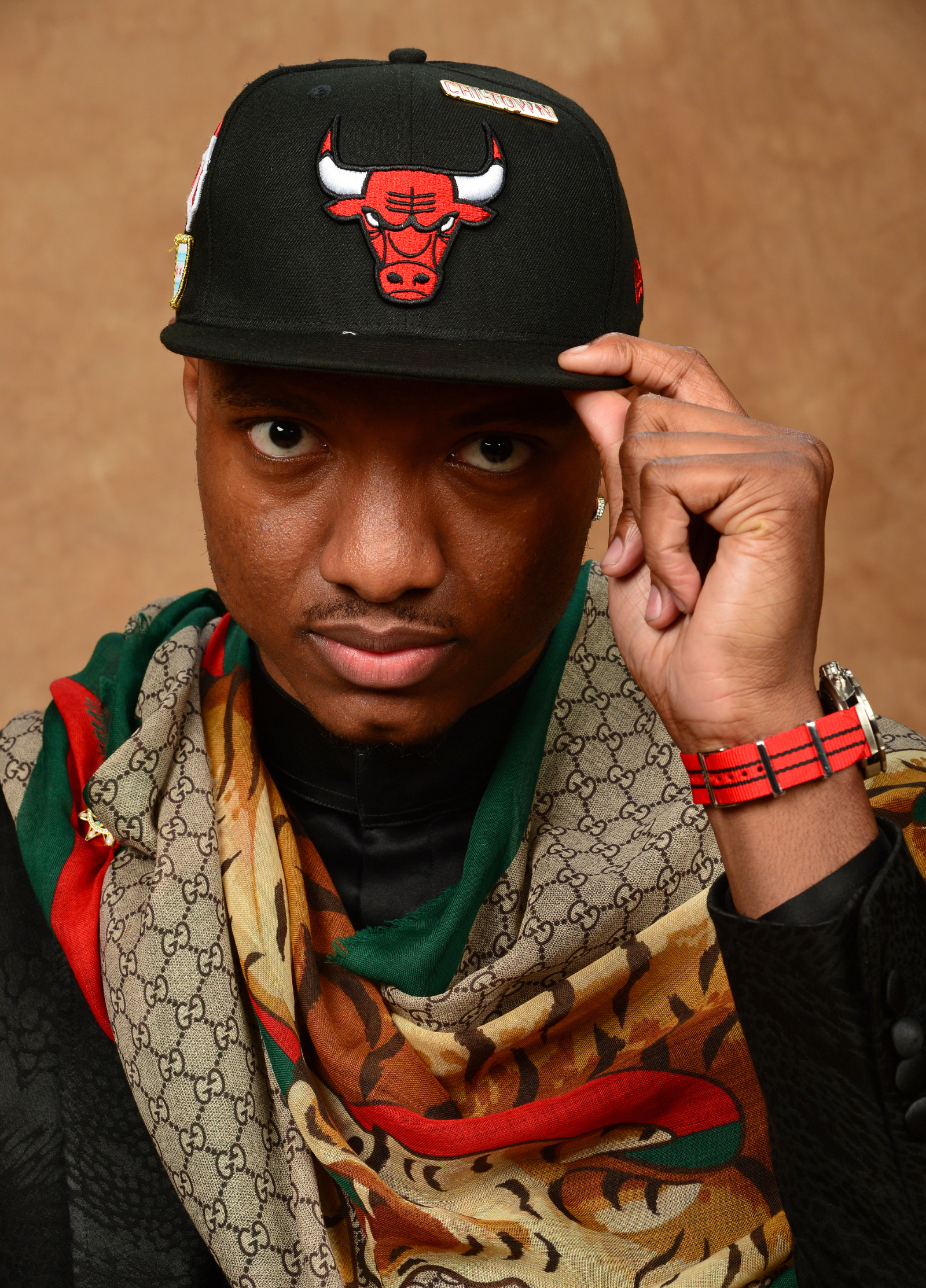 Scarcity
I'm pleasantly surprised to find point guard options I like relatively late in drafts this year. Same with wings. But make sure you're paying attention to steals and blocks, as many don't, and then it's too late. I'm finding that the scarcest thing this year, again, is good centers that get blocks without hurting your free throw percentage. Though, there is hope for the next few seasons in these young centers. If you don't want to fight it out with the Allen, Collins, Isaac, Ayton, Jaren Jackson Jr., and Wendell Carter Jr. fans that are paying top dollar for the potential to fill this need, I suggest grabbing a couple bigs that fit the description in the top 40 or so. Otherwise, you might have to consider the horrendous free throw-bricking big men and punt FT% (more to come on that). "But", you say, "just because I picked Andre Drummond or Clint Capela (or DeAndre Jordan, Dwight Howard, Steven Adams, even Ben Simmons if he repeats last year) doesn't mean I can't compete in FT%, right?" Well… it's gonna be really tough, which is why I'm just skipping those guys altogether. How bad are they? Well, the ESPN Player Rater from last season shows that all those players hurt your FT% more than any player would've helped it, other than Damian Lillard and  Steph Curry, who could cancel out most of those players. James Harden was close, too. But those three aren't cheap, and that's only getting you back around league average, anyway. More likely, you'd be chasing and overpaying for multiple players to help you dig out of that hole, unless you…
Punt!
Punting can be a great strategy, though it's probably best to try to avoid it and just build a great team in all facets. But it is fun. Punting is ignoring a category (or two or three or four) in order to be better in the remaining categories. It's not "trying to be the worst in a category", but since you can get the biggest discount on the players that are worst in that category, it often does happen. It's fun, because you're playing with a totally different set of player values than everyone else. And therefore, you can get a player worth, say, the 30th pick (to your team), with the 60th pick. And you can trade someone valued at more than their worth to you for someone worth more than their trade price. That makes it easier to get trades done, since there are more win/win deals to be made. That said, punting is smartest in Head-to-Head "One Win" leagues, where all you care about is winning more categories than your opponent. In H2H Categories leagues, that's how the playoffs work, so a lot of people like to try it there, too. It's less often a good plan in rotisserie leagues (didn't stop me from trying), but keep the concept in mind, as it can still benefit you later in the season. It's not only smart when you're last in a roto category or are never in contention in a H2H category. It's just as wise if you're dominating a category so much that you can ignore it completely and not drop much at all. By March in a roto league, you often find yourself stuck in category gaps wide enough that you end up punting/ignoring three categories for the rest of the season.
You can use your league site to see who's worst at the stat you don't care about. Personally, though, I like to use Basketball Monster or paste the ESPN Player Rater into excel and run some simple formulas to create an easy way to remove one or more categories to figure out who has the most value to a punting team. Since free throw percentage is the most common category to punt, I'll mention a quick tip. You should be set in field goal percentage, rebounds, blocks, and turnovers if you have four or five of the centers that can hardly break 60% at the line. So, with the rest of your roster, you want to be focusing on threes, assists, steals, and points. It's a bit counterintuitive, but a lot of the top point guards that happen to be great free throw shooters are some of the best targets for this strategy because of their contributions toward those other four stats. For example, Russell Westbrook, John Wall, Donovan Mitchell, Trae Young, and Dennis Smith Jr. are a few of the "3+A+S+P" guys whose value to your team increases the most when you're punting free throws.
Auction
I almost always preach patience in an auction, because you can usually get the majority of your players for less than you'd expect to pay if you just wait for the others to overspend on the first few dozen players. And, while I still think that's the general way to go, in basketball, the top players are currently a significant distance ahead of the pack. So, it might be worth it to pony up for Anthony Davis or KAT in 9-cat and AD or Harden in 8-cat and then sit it out for 40 nominations. Then, you should have the most money, and you might just be able to buy your favorite ten guys ranked in the 40-80 range at a discount.
Head-to-Head Playoff Schedule
Don't worry about it. I hear analysts crossing guys off their boards because they play 2 games in a week of the fantasy playoffs instead of 3 or 4. I'd maybe use the playoff schedule as a tie-breaker if I had two players I valued equally, but I'm really just ignoring it.
Average Stats by Position
Last year, I figured out the average stats for a fantasy starter (~top 120 player) using 2017 stats and then broke it down by using the 40 top players at each position. With overlapping position eligibility, that came out to 123 players. Keep these in mind at draft time as you build your team, and see if you can stay ahead of these numbers. Look for stats not traditionally associated with these positions, too, as they can really help. Think Draymond Green's Assists, for example.
Baseline Fantasy Starter:
.478 FG%/.784 FT%/1.3 3PTM/15.9 PTS/6.0 REB/3.7 AST/1.1 ST/0.7 BLK/1.9 TO
Point Guard:
.452 FG%/.829 FT%/1.8 3PTM/17.6 PTS/4.2 REB/5.5 AST/1.3 ST/0.4 BLK/2.4 TO
Shooting Guard:
.454 FG%/.828 FT%/1.9 3PTM/16.9 PTS/4.3 REB/3.7 AST/1.2 ST/0.4 BLK/1.9 TO
Small Forward:
.468 FG%/.798 FT%/1.6 3PTM/16.0 PTS/6.0 REB/3.0 AST/1.2 ST/0.6 BLK/1.7 TO
Power Forward:
.490 FG%/.766 FT%/1.1 3PTM/16.4 PTS/7.6 REB/2.7 AST/1.0 ST/1.0 BLK/1.9 TO
Center:
.522 FG%/.724 FT%/0.6 3PTM/14.7 PTS/8.6 REB/2.0 AST/0.8 ST/1.2 BLK/1.7 TO
This week's classic fantasy line:
Who do you think finished 1st in fantasy in the three seasons from 2005-2007 (9-cat per-game and full season value)? If you didn't play back then, I'm guessing you'll be surprised to hear that it was Shawn Marion. Check out his 2005-06 season averages that just dominated. He finished a whole Allen Iverson (#17) ahead of the #2 player, Elton Brand. He was also worth Ray Allen PLUS Gilbert Arenas (#7+#8)!