The Division of the Up and Comers
The Atlantic Division consists of up-and-coming teams, with the Toronto Raptors at the top of the league in wins, yet they are still learning how to incorporate Kawhi Leonard into their mix.  The Sixers are also integrating a new player in Jimmy Butler.  Boston struggled with offensive effectiveness early on, but they have started to figure things out, including an overtime thriller on Christmas against the 76ers.   The Nets have done well, winning nine of their last 10 games, a streak of success not seen in Brooklyn in many a day.  The Knicks, though, are going in the opposite direction, as they have lost nine of their last 10, but are still considered in the up and coming conversation because they have a stable of young players gaining valuable experience while their Latvian superstar, Kristaps Porzingis, mends.
Many feel the NBA season really doesn't start until Christmas, as teams have now played about a third of the season with the strengths and weaknesses of each being exposed.  In addition, players are available as trade targets and teams that look to be lottery participants will begin to look toward the future and acquire draft assets.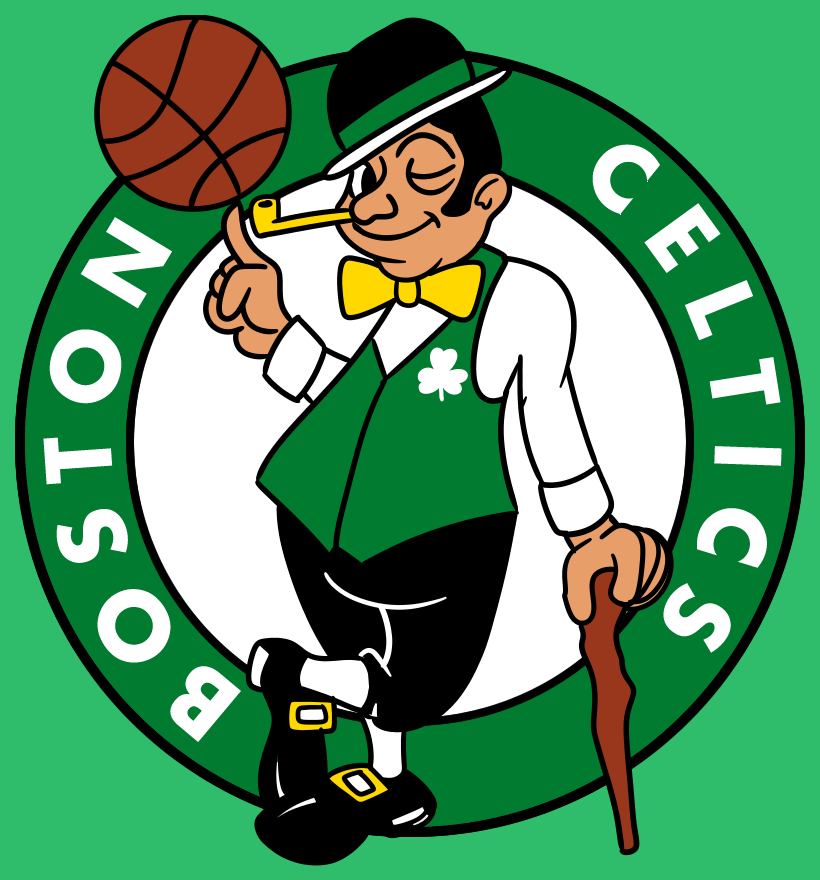 Boston Celtics 20-13
Team Outlook
The Celtics seemed to have too many good players, which is a strange problem to have.  Gordon Hayward and Kyrie Irving were returning from injury, and the young guns (Jaylen Brown, Jayson Tatum, and Terry Rozier), who stepped up during last year's playoff run were trying to understand when to defer and when to be aggressive.  I had no doubt that Coach Brad Stevens would figure it out, and it seems he has and the players have now settled in to their roles.
Hayward has been erratic, as he looks to be completely comfortable one game then not the next.  He may be close to the player he was physically, but the problem has been mentally figuring out how to stay productive while the other talented players on the team do their thing.
Coach Stevens still manages to get production out of all of those wearing green, so the Celtics will be a problem come playoff time.  They even got stronger in the draft by adding big man Robert Williams.  Although the maturity level isn't there yet, he could end up being the steal of the draft.
I still have no idea what the Clippers were thinking, taking two guards in the lottery when they already had six guards on the roster and had lost DeAndre Jordan.  Al Horford's recent injury gave Williams some valuable minutes to show his shot blocking ability.  In three years, everyone will be saying, how did the new Clint Capela slip to the Celtics at pick 27?
In the now stronger East, the Celtics have to continue working to ensure at least a first round home series.  Although their roster is strong, having to win three series on the road in a much tougher Eastern Conference may be too much for even Brad Stevens and his talented roster to overcome.
Player Outlook
Kyrie Irving is the Celtics leading scorer, averaging 23 PPG, 6.3 APG, and 5 RPG.  He has rebounded from his early shooting slump that caused a few owners to foolishly trade him.  He is up to 48% shooting from the field and 41% from deep with 86 makes.  Irving has a wonderful commercial which shows him and his dad playing one-on-one and he talks about the impact his dad had on his life.  The only issue is that his dad can still score on him.  His defense sometimes leads Stevens to play him alongside his defensive bulldogs, Marcus Smart and Terry Rozier, in order to keep Kyrie's offensive firepower on the court without suffering too much in defensive tenacity.
That ciphons off minutes for Hayward, Tatum, Marcus Morris and Brown.  Jayson Tatum is highly skilled offensively and is producing 17 PPG and 6.5.RPG.  Marcus Morris has been the Celts steadiest player, averaging 15 PPG and 6.3 RPG, and has played some small ball five, especially while Al Horford was injured.  Whether starting or coming off the bench, he has been very efficient shooting 50% overall and 43% from long distance.
Al Horford returned after a six game absence, just in time to exhibit his importance to Celtics success against Joel Embiid on Christmas. With all the other scorers on board, his numbers are down to 12 PPG and 6.5 RPG.  He is currently on a minutes restriction, so it might be a good time to make an offer to his owner.  Should he go down again, and with Aron Baynes still on the IR, keep a close watch on Daniel Theis, as the German is a strong rebounder in limited minutes.
Jaylen Brown and Hayward are mirrors of each other.  Both play 27 minutes per game, score around 10-11 points, grab 4-5 rebounds, and average close to 1 SPG.  The shooting percentages for both have been sub-par. 41% from the field and 27% from downtown for Brown, while Hayward has been shooting 40% from the field and 32% from beyond the arc.  It seems both are struggling trying to find a rhythm with decreased shot attempts.  If the Celtics get hit hard with injuries, try and make a deal for either, as their numbers and efficiency will improve with the expanded opportunities.
Marcus Smart will continue to play due to his defensive versatility, but he is limited offensively and should only be targeted if you can afford his bricklaying ways and really need steals (1.8 SPG).  Should something happen to Kyrie or the Celtics decide to trade Rozier, then Smart becomes a huge trade target. Just realize that his ceiling is limited by Kyrie's presence.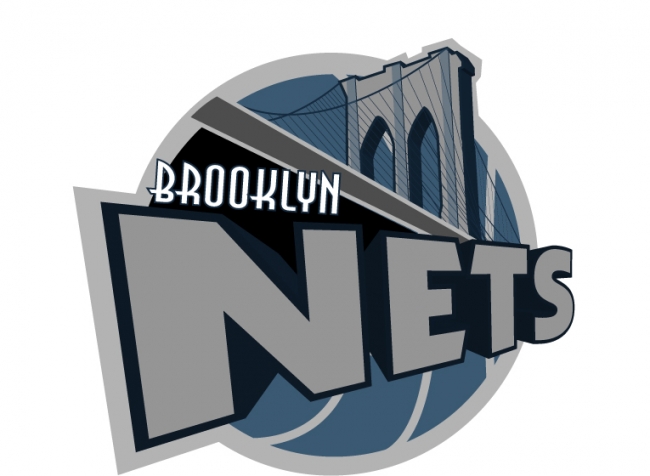 Brooklyn Nets 17-19
Team Outlook
The Nets record may not look impressive at 17-19, but a closer look reveals that they belong in the up and comers discussion.  They suffered some close losses early on, but have been winning those games lately.  Coach Kenny Atkinson has his team playing together and the results are starting to show.  The guards Spencer Dinwiddie and D'Angelo Russell have been leading the charge during the strong play with assistance from Joe Harris, Jarrett Allen, and Rondae Hollis-Jefferson.  Dinwiddie was recently inked to a three-year deal.  Not sure what that means for Russell but it means the Nets believe in Spencer.  Long distance marksman Allen Crabbe was just starting to round into form before he went down with an injury, and in his stead, Rodions Kurucs, the Nets 2nd round pick, jumped right into the starting rotation and has played so well that Crabbe could have difficulty getting his minutes back.
All this wing production belies the fact that the Nets best player and leading scorer, Caris Levert, only played the first 14 games.  His all-around skills displayed why he was deemed to be a lottery pick before injuries derailed his last two years at Michigan.  That fact allowed him to still be available when the Nets chose him with the 20th pick.  If your league has an IR spot, you could do a lot worse than Levert since the Nets say he will play again this year.  If the name sounds familiar, it should, as he is the cousin of famed singers, Eddie, Gerald, and Sean Levert.  The former was the front man of the famous O'Jays, while the two latter Leverts, his sons, formed two-thirds of the 80's R&B group, Levert.
DeMarre Carroll came over in a trade that benefited the Nets – when the Raptors offered additional assets to his salary off their hands.  If the Nets are able to move him again and secure another asset, that would be some great GM double-dipping.
It is ironic that the first year the Nets have their own first round draft pick in many a year, that they may perform so well that the asset is not as valuable as in previous years.
Early on, I wondered why in the world Jared Dudley was starting, but he is the wily veteran, the old guy in the locker room who keeps the young guys focused, the Uncle Jared that smooths over family arguments and keeps everyone on the straight and narrow.
If the Nets can convince one of the big impending free agents that Barclays Center offers more promise than Madison Square Garden, or that it would be better to be the big dog on the Nets than second fiddle to Porzingis on the Knicks, watch out! The Nets may really have something.  As it is, they look like a strong bet to make it into the bottom of the Eastern Conference playoff bracket.
Player Outlook
Spencer Dinwiddie has been on fire of late, averaging 22.4 and 6 APG over his last 10 games.  He has taken the reins from Russell, who has been productive with 17.5 PPG and 6 APG himself, but Dinwiddie has been shooting at a higher clip, especially during the Nets hot streak.
Joe Harris has been a JJ Redick-esque sniper, shooting 50% from the floor and an amazing 47% from deep with 77 makes.  In fact, the Nets have a group of three-point shooters, as Crabbe has 65, Russell 84, and Dinwiddie 69.
Jarrett Allen has made the jump folks envisioned from his play last April to the tune of 1.4 BPG, 12 PPG, 8 RPG, and a 59% FG percentage.
Rodions Kurucs is providing double-digit scoring over his last ten games while starting, and is a good fit for the SF position.  His length allows him to help on the boards and he is a better defender than Crabbe.  When Crabbe comes back, Coach Atkinson will have the ability to mix-and-match with his wings.
Rondae Hollis-Jefferson is a strong defender who is held back by his lack of long range shooting ability, but he adds 10 PPG, 6 RPG, and a steal per game. Due to the strong play of RHJ, DeMarre Carroll has been limited to 22 MPG, but can still provide 3-and-D potential for all the playoff hopefuls who could use one more of his ilk.
Ed Davis, who produces 8 RPG in only 18 minutes of action, has been just as good as he was with the Blazers last year. He provides energy, grit, and rebounding for the second unit.  Not quite sure what the Blazers were thinking in letting him get away.  If Jarrett Allen catches a cold, grab Davis, especially if you need rebounds.
Sadly, Treveon Graham, who signed with the Nets this year, and Dzanan Musa, the Nets first round draft pick have been slowed by injuries and have not yet been able to join the fun.  Add these two and Levert to the current group, and you can see why the Nets future is bright.
Watch Carroll, Russell, and Crabbe, as they are possible candidates to be dealt in the next few weeks.  Russell is especially dicey, having ceded the alpha role to both Levert and Dinwiddie, you have to wonder what his role might be in the Nets future.  Since he is a free agent, and the Nets just paid Dinwiddie, it does beg the question if the Nets brain trust see Russell continuing to get mail at Barclays past this season.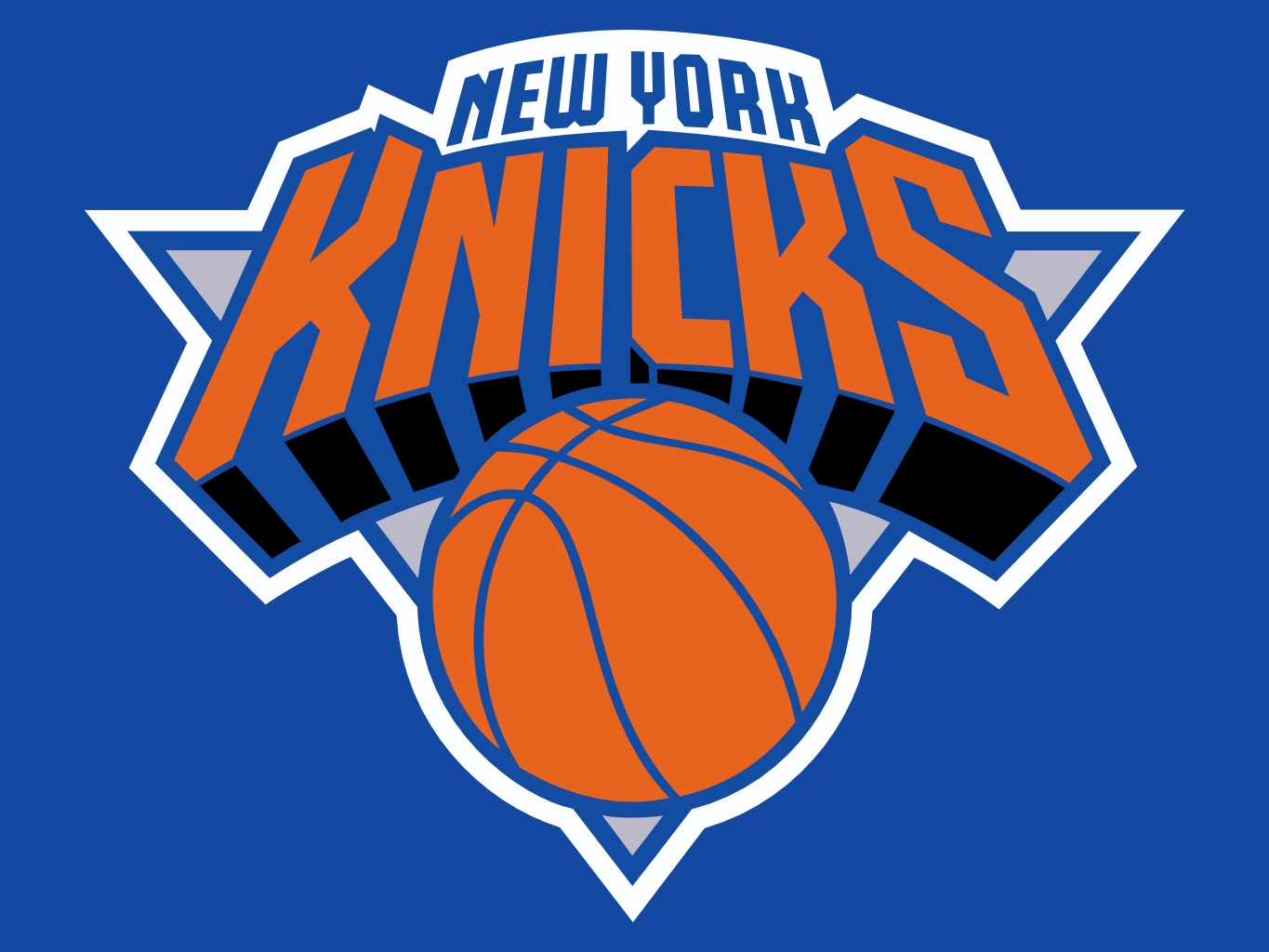 New York Knicks 9-26
Team Outlook
The Knicks have been the worst team in the Association lately with only a solitary win in their last 10 outings, but their youth puts them in the up and comers discussion.
Their struggles to score stem from the fact that their best scorer is a 7' 3″ Latvian who is relegated to head cheerleader at the moment.  New Yorkers love Coach David Fizdale's feisty approach, but what is more important is his players play hard for him.   He seems like Red Holzman to Knick fans after the past few years of Mike Woodson, Derek Fisher, Kurt Rambis, and Jeff Hornacek.
Hamstrung by Porzingis' bad knee, Fiz tries to keep the Knicks competitive mixing and matching his inexperienced players and forcing them to earn their minutes.
In today's NBA, you must have a player who can consistently put the ball in the hole. Tim Hardaway Jr., the Knicks leading scorer at 21 PPG, shoots 39% from the field.  Not exactly go-to-guy numbers.  Lately, Emmanuel Mudiay has been trying out the position of closer, taking key late shots with mixed results.
Enes Kanter at center is a double-double machine, but more often than not the guy he is guarding also double-doubles.  Coach Fiz starts Mario Hezonja for reasons I can't fathom, other than hoping he will have a few good games and somebody will ask about him.  Now back in the lineup after being hurt, expect the team to showcase Courtney Lee so they can trade him for future assets.  Lee started the most recent Knicks game. Frank Ntlikina, Trey Burke, and now Mudiay, have taken turns on the point guard carousel, with varying results, but for now it looks like it is Mudiay's job to keep.
Similarly, first round lottery pick Kevin Knox, undrafted Alonzo Trier, and second round pick Damyean Dotson have taken turns as the scorer off the wing.  The Knicks have some interesting young pieces but a true evaluation of where they are is not possible until we see them with Porzingis.   A season of development of the young players, a Porzingis return just to get his feet wet, and another addition from the lottery in next year's draft may attract a name free agent to the mecca of basketball for the 19-20 season.  Then the Knickerbockers would really be up-and-coming.
Player Outlook
Tim Hardaway's 21 PPG come with 3 APG, 3 RPG, a steal, 4.7 FT's, and almost 3 long distance makes, so the production is fantasy-worthy if your squad can handle the 39% shooting efficiency.  The guy to own is Enes Kanter, who scores 14.9 a game, grabs 11 boards, and does it while shooting 55%.  Since this is fantasy basketball we are talking about, what do you care how many he gives up at the other end?
Since taking a stranglehold on the PG position, Emmanuel Mudiay has been averaging 19 PPG, 5.5 APG, and 3.1 RPG.  For a guy who was mostly undrafted in fantasy drafts, or taken as a late flier, that is superb production.
Kevin Knox, who was injured early, is also going through a resurgence lately.  His marksmanship has improved and, over the last 10 games, he has been getting 18 PPG and 6 RPG, with 2.5 3's.
Noah Vonleh has been sneakily the Knicks most dependable player, noted by Fiz for his team play and determined effort on the defensive end.  He is also snagging 8.6 RPG while scoring 8.6 PPG.  He is also developing a three-point shot (38%).
Alfonso Clark Burke III, known to his friends as Trey had a strong scoring stretch a few weeks ago, but a MCL knee sprain knocked him out for the past six games.  Mudiay ate those minutes, so Trey will have to fight his way back into the rotation.  Frank Ntilikina was given an opportunity by Fiz early on, but 34% shooting from the field, 29% from downtown, and 2.6 APG do not a point guard make.  The last vestige of the Phil Jackson era, who thought he saw a Ron Harper clone, the Knicks are hoping he can be at least a solid backup PG, perhaps Dante Exum like.
Damyean Dotson and Alonzo Trier have both shown scoring chops, but both have battled nagging injuries to short circuit their development.  With Knox going full throttle, they both may have limited roles going forward. Alonzo led his high school in Rockville, MD, Montrose Christian to a high school title, then transferred to Findlay Prep in NV for his senior year.   A McDonald's All-American, he led the West team in scoring and was the co-MVP of the Jordan Brand Classic All Star game where he scored 28. He performed for the FIBA U18 and U19 Unites States teams in 2014 and 2015, helping the US win gold both times. He was highly recruited and chose to attend Arizona.  A strong freshman season was curtailed by a hand injury, or he probably would have come out after one year. Trier was suspended for testing positive for PED's in his sophomore year.  Only after the NCAA reviewed the medical documents was he reinstated when it was revealed the drug was prescribed after a car crash.  Why they didn't investigate before they suspended him, only the brainless wonders at the NCAA can say.  He missed 19 games, but returned to be named the MVP in the Pac-12 tournament. Trier announced his intention to join the NBA draft after his junior year, but was not chosen.  He signed with the Knicks and became the first two-way player to sign a guaranteed NBA contract within the first two months of the season.
Mitchell Robinson, who the Knicks drafted with the 36th pick in the second round of the 2018 NBA draft, is a promising but foul prone shot blocker.  He will see a lot of G League action, but if the Knicks decide on a full bore tank and give him serious minutes, add him to your roster if you need blocks.
Of late, Fiz has been giving minutes to sharp shooting Luke Kornet.  A hard worker and currently playing with a broken nose, Luke drilled 7 three-pointers in the Knicks recent loss to the Bucks in a rare start.  He spaces the floor better than Kanter, giving the Knicks slashers, Mudiay, Trier, Knox, and Dotson room to drive.  If Kornet continues to start, it may not sit well with Kanter owners, but may be an opportunity to pick up a three-point shooter if you need one.
Philadelphia 76ers 23-13
Team Outlook
In order to accurately access the 76ers you have to think pre and post Jimmy Butler.  Adding a two-way talent like Butler to any team is bound to help. However, what it also has done is weakened the overall depth of the team.  Clearly, even with Butler, the Sixers need an addition or two to really challenge the top tier of the Conference.  Let's not forget it wasn't until the additions of Ersan Ilyasova and Marco Belinelli last year that the Sixers took off like a rocket.  A similar infusion is needed this year and soon.
You really don't want to push Joel Embiid, Ben Simmons, and Jimmy's minutes too much in the regular season.   You now start to wonder about some of the management moves.  Should they have tried harder to keep Ersan or Marco?  Why did they let Richaun Holmes go to the Suns for that great player, the one named Cash Considerations?  Why didn't they keep the player they drafted in the 10th slot, Mikal Bridges, who was a local product, a college star, and NCAA champ with nearby Villanova, and ready to step right into rotational minutes as a 3-and-D wing?Moreover, his mom is a VP for a Sports and Entertainment HR firm which counts among its clients a certain local professional basketball team.  They traded him immediately (SMH!) for the rights to Zhaire Smith, the 16th pick who has yet to see the floor due to a foot injury.  The additions they did make, Wilson Chandler, who is now forced to start and Mike Muscala, who is the first big off the bench, have both struggled mightily.
Furkan Korkmaz, picked in a previous year,  and Landry Shamet, picked 26th in the first round of the most recent draft, look to have an NBA skill sets, but will need some time in the weight room to fully develop.  Which brings us to Markelle Fultz, the Sixers no. 1 pick overall from last year.  Expected to step into the spotlight this campaign, he again struggled with his shot and general confidence due to mysterious shoulder maladies.  Whether he plays again this season is up to conjecture.  When you really look at "The Process," you see the crapshoot the NBA draft really is.  For every Joel Embiid, there is a Jahlil Okafor. For every Ben Simmons, there is a Markelle Fultz.
Sooooo ….back to the Team Outlook.  The Sixers are currently in fourth place in the Eastern Conference and are getting MVP production from Joel Embiid.  With Jimmy Butler and Ben Simmons, they are likely to have three All-Stars, but the question remains: Can the rest of the cast improve their performance or can the front office (I'm looking on you General Manager Elton Brand) make some moves to buttress the second unit to really have a chance to move past the second round of the playoffs?  Jimmy Butler is 29 so they don't really have many years to run with these three stars.  The time for the Sixers is now.
Player Outlook
Joel Embiid has been fantastic and is the fulcrum of any fantasy basketball squad, including mine.  You can count on him for top-of-league contributions in points, rebounds, and blocks. He will also shoot a ton of free throws at an elevated rate and even dish out 3.5 assists for good measure.  His FG% would be even higher if he lives up to his promise of taking less three-pointers.
Jimmy Butler has played 18 games as a Sixer and is shooting 47% from the field and 40% from beyond the arc, while adding 19 PPG and 5 RPG.  With the 2 steals, lock down defense, and a closer's mentality, you can see why the Sixers gave up two starters, Robert Covington and Dario Saric, to get him.
J. J. Redick is enjoying his finest campaign to date, making almost 3 three-pointers and 18 points a contest.
Ben Simmons is the Swiss army knife, averaging 9 APG, 8 RPG, and 16 points.  The 58% FG is heavenly for a guard and it almost is enough to make you look past the 59% FT, which is the Achilles heel for big Ben.
The others so far have been trying hard to get to mediocre. Neither Chandler, Muscala, Korkmaz, Shamet, or even TJ McConnell are roster worthy right now.  I wonder why McConnell doesn't play more. At least he brings energy, grit, and keeps the pace fast, while opposing guards can't completely lay off him as they do Simmons.  We have to see if Fultz or Smith can make it back to the court, or if GM Brand can waggle Courtney Lee, Kentavious Caldwell-Pope or some other addition to jazz up the second unit's production.
Toronto Raptors 26-10
Team Outlook
One thing you can say about Raptors General Manager Masai Ujiri is that he ain't scared.  Faced with having to trade popular All-Star DeMar DeRozan in order to acquire an injured and unhappy Kawhi Leonard, Ujiri didn't blink.  This decision was compounded by the fact that that Leonard is staring free agency right in the face, so he could lose the asset after one year and end up with nothing.  So far, so good, as Leonard has been healthy and played great, while guiding the Raptors to the best record in the entire Association.  In addition, Ujiri wrangled Danny Green away from the Spurs in the same trade.  Green's defense and team oriented play have been integral to the team's success.  Originally blue about losing his backcourt buddy DeRozan, Kyle Lowry has come around to lead the team in assists and taking charges, just as he always did.
The development of the young'uns, though, is what is setting this team apart.  Coach Dwayne Casey showed confidence playing the second unit last year, and first year helmsman Nick Nurse has continued the trend.  Fred VanVleet, Delon Wright, CJ Miles, OG Anunoby have all played well.  Norman Powell recently returned from the injury list giving them another active body for Nurse to deploy.
Pascal  Siakam's improved play, Serge Ibaka's resurgence while starting at center have allowed the Raptors to continue winning even while big man Jonas Valanciunas mends his dislocated thumb.  He should return in a few weeks.  None other than noted basketball expert, Steph Curry, indicated the Raptors have "a little bit of everything" after the Raptors beat the Warriors without Leonard.
In fact, they are 7-1 without Kawhi, and it has now been announced he will no longer sit out back-to-back games.   With multiple wing defenders Leonard, Lowry, Powell, Green, and Anunoby, versatile bigs in Siakam and Ibaka, a post scoring diva in JV, and other strong reserves, VanVleet, Wright, and Miles, it does seem the Raptors have a complete group.  "We the North" look like a real threat to take the Larry O'Brien championship trophy through customs come June.  Wouldn't Drake love to see that?
 Player Outlook
Kawhi Leonard is showcasing his two-way skill set as if last year never happened.  27 PPG, 8 RPG, 4 APG, 1.8 SPG, 49 three-pointers, and 50% FG percentage should have him in the MVP discussions.  Only his Canadian mailing address and quiet demeanor are stopping it.  The best player on the best team should always be a strong consideration.  However, it is not a one man show in snow country.
Serge Ibaka is shooting 54% from the field, while averaging 16 PPG, 7 RPG, and 1.3 BPG. While not the Serge "Iblocka" of years past, he still is providing deterrence at the rim.
Jonas Valanciunas can also provide blocks and rim protection.  JV shoots 58% from the field and adds 7 RPG and almost a block a game in only 19 minutes.
Pascal Siakam has been outstanding, averaging 15 PPG, 6 RPG, adding a steal, and shooting 58% from the floor.  He is a leading candidate for Most Improved Player.
Kyle Lowry has dipped a bit in scoring (14.4), but is second in the league in assists at 9.8 per contest.  He adds 4.5 RPG, 1.4 SPG, but most importantly, as the leader of the team, he sets a no-nonsense tone for the defense at the point of attack.  No spring chicken, Lowry does take the occasional game off, but it is no big deal because Fred VanVleet has rebounded from early season shooting woes and is playing as wonderfully as he did at the end of last year.  Also a fearless defender (let me know if you are starting to notice a trend here), VanVleet is knocking down threes with regularity. He might be a smart pickup as the Raps may ratchet down Lowry's minutes as the season progresses.
Lost here is Delon Wright, who the Raptors selected in the first round in the 2015 draft.  A capable player who just can't get enough minutes because of Lowry and VanVleet in front of him, he provides valuable depth.  Minus the Celtics, any other team in this division would love to have him.  I am quite surprised teams weren't more aggressive in trying to get him and VanVleet this offseason.
Similarly, last year's starter, Ogugua "OG" Anunoby, has still played well in fewer minutes due to Siakam's leap.  Born in London of Nigerian ancestry, he played for Jefferson City HS and was named Mr. Basketball in the state of Missouri in 2015.  Entering his sophomore year at Indiana, he was named a preseason All-America, but injured his right knee in January.  Similar to the Caris Levert situation, the injury allowed OG to still be on the board when the Raps selected at slot 23.  He started most of his rookie campaign last year and Coach Dwayne Casey was confident enough to give him the lion's share of the task of guarding one LeBron James during last year's playoffs.  Down to 20 mpg this year, OG has still been productive, but the embarrassment of riches on this squad will not deem him to be fantasy relevant.  Ditto Norman Powell who has just returned.  He was thought of so highly that many had him in 6th man of the year discussions in the offseason, but again there are only so many minutes to go around.  As Steph says, they have a little bit of everything.
Atlantic Division Odds and Ends
You are a Genius – if you drafted Pascal Siakam, Kawhi Leonard, or Kyrie Irving
You need Tums – if you drafted Gordon Hayward, Jaylen Brown, or Terry Rozier
Don't Drink and Draft – if you picked   Markelle Fultz, Frank Ntlikina, or Mario Hezonja.  Leave the Coronas alone until after the draft is complete next year.
Run, don't walk – to add Danny Green, Rodions Kurucs, and Emmanuel Mudiay
New Word of the Week
Dogmatic – Expressing beliefs or opinions forcefully or positively as if they were true – from the Greek dogma
The 76ers brain trust has been dogmatic about insisting the lean years of "The Process" were worth it, although season ticket holders who paid for four years of terrible basketball may think otherwise.