Unless you've been living under a rock for the last week (in which case I'm interested to know how you manage), you have heard the news about the Blake Griffin trade. For those aforementioned people who don't, here is the summary:
Clippers get: Tobias Harris, Avery Bradley, a first round pick, a second round pick and the always charming Boban Marjanovic
Pistons get: Blake Griffin along with his portable clinic, Willie Reed and Brice Johnson
I would love to read your thoughts down in the comments about who won the trade. My first instinct was that it all depends on Blake's health and on how well he will mesh with Andre Drummond. Another conclusion that can be derived from the trade is that loyalty is dead in the NBA. Remember all the efforts the Clippers made to convince Blake to re-sign, which included filling the court with his photos and even raising an actual banner with his name into the rafters as a sign of their future devotion??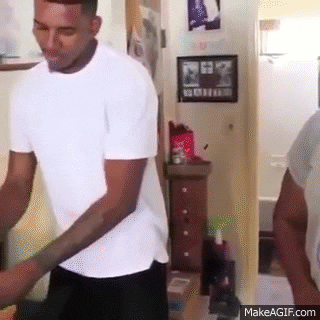 As always, let's take a quick look at last week's suggestions and how they performed. The Spurs duo of Dejounte Murray and Kyle Anderson were not very impressive, but their minutes are safe and will only improve moving forward. Murray is even averaging an absurd 8.6 rebounds in the last eight games. The Sacramento duo of Bogdan Bogdanovic and Buddy Hield, on the other hand, were not so hot as only one of them is having a good game each night. At least the Kings are sticking to their veteran-resting plan for now… Finally, Ersan Ilyasova's minutes continue to trend in the wrong direction, but you can still get some value if you trade him right now…
Moving on to the new suggestions, this will be a heavy "Buy" week as injuries and the aforementioned trade have created opportunities for more players to become fantasy relevant.
Want the best tools and projections to help dominate your league? Check out the Stocktonator, the byproduct of Rudy and machine making love. Click HERE for a FREE 3-day trial.
Rudy has been hard at work in the lab. His latest creation? DAILY LINEUPS PAGE. So good. So smooth. So helpful. He decided to go with the Sonny Bono red tint, while I prefer the blue tint. What say you?
Buy
Reggie Bullock: Avery Bradley and Tobias Harris out of town? Check.. Stan Van Gundy's well documented love for catch-and-shoot players? Check.. Awful hair that look like the end of a mop with some dirt on it?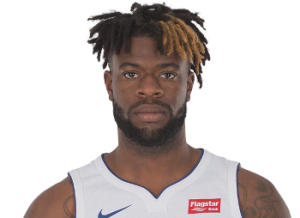 Check….
The shooting guard position suddenly became very thin in Detroit and Reggie has taken advantage averaging 17.3/4.0/4.3/3.3/0.7/0.0/1.0 since returning from a minor injury. He has the green light to let them fly from beyond the arc and can become much more than just a THRAGNOFy streamer with the expected 32 minutes he will get nightly (18% owned at Yahoo).
Boban Marjanovic: Boban Marjanovic took the opposite route and finds himself in L.A. as the main backup to DeAndre Jordan. There is a great chance the Clippers will look to trade both DeAndre and Lou Williams, but even with around 20 minutes per game Boban can be a top 70 fantasy player. He can make his free-throws, is a rebounding machine with awesome fg%, and will block it at a reasonable rate. Take a flier on him now (29% owned) or risk losing him to that owner who is always online when/if the news about a DeAndre trade come out.
Tomas Satoransky: John Wall will be sidelined for 6-8 weeks, so a battle between Tomas Satoransky and Tim Frazier is on for the starting point guard job in Washington. Their minutes in the first game without Wall were 30 and 15 respectively and, although Satoransky can't really score, I think he has the slight edge here. He is averaging 5.4 assists when he plays at least 25 minutes and can realistically average this much playing time now. Give him a look if you need a PG (17% owned at Yahoo) without completely neglecting Frazier in case he does eventually win the starting spot.
Terry Rozier: Marcus "Smart" got angry at a picture frame for looking at him the wrong way. So he punched it. And who would have thought, the frame won…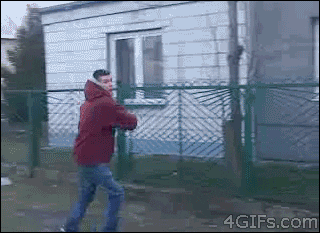 Was it possible for this man to have a less fitting last name?? He suffered a right hand laceration and will miss the next two weeks, so Terry Rozier is the obvious pickup. He has a chance to average around 30 minutes per game and has proved he is a valuable fantasy contributor when given enough playing time (22% owned at Yahoo).
The Memphis Grizzlιes: Here is a quick look at the current state of the Memphis Grizzles roster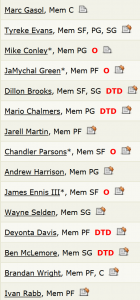 Wow… talk about injuries…Sadly for Marc Gasol, Mike Conley is out for the season. The Grizzlies don't have a realistic chance to make the playoffs and, if it weren't for Tyreke Evans and his breakout season, things would have been much much worse. However, as is often the case in fantasy basketball, this s(h)ituation creates opportunities for younger players to get minutes and produce. At the moment no one stands out as a clear pickup, but between Dillon Brooks, Jarell Martin, Andrew Harrison, and Wayne Selden exist the potential for a pickup in the future. I will assess the Grizzlies rotation during this week and will most likely come up with a recommendation in next week's post.
Sell
Bismack Biyombo: God damn you Khem Birch. Before you were recalled from the G-League Bismack was playing 28 minutes, Marreese Speights was getting the rest, and everything was great in the universe. But no, you had to ruin it all!! Biyombo's minutes are trending in the wrong direction and the fact that Nikola Vucevic will reportedly return from his injury in the next to weeks really shrinks his fantasy appeal. You can continue to stream him for blocks and fg% until Vuc returns, but don't expect him to produce like he used to when he got the starting job.
As always, let me know in the comments your thoughts and your suggestions about players I have not included and of course all your fantasy related questions!