I was watching last night's game between the Spurs and the Cavs and it was hard to guess which was the team that was missing their superstar, as Cleveland suffered another defeat and are now 3-12 in their last 15 games. Something has to change in C-town and fast, as they have been atrocious on the defensive end (ranked 29th for the season) and their rotation is erratic at best. And no, bullying Kevin Love and implying he was faking an illness is not the way to go. Tyronn Lue stated that a lineup change is coming, so stay tuned.With that said, maybe Jason Kidd was just the first of many Eastern Conference head coaches to be fired this season.
On the winning side of the game the Spurs have given plenty of minutes to their younger guys (more on them later) and have the best coach in basketball, who did this after just 14 seconds in the game…
I just love Greg Popovic. You start a game with a bad defensive possession?? Nope. Immediate timeout. That's how you build a winning mentality and hold everyone accountable.
Let's move on to review last week's calls, starting with Wayne Ellington, who just keeps on making threes. He averaged 3.5 last week and is gradually upgrading from a good streamer to potential ROS keeper, as he is contributing across the board with minimal turnovers. Tyrone Wallace and Milos Teodosic didn't make any headlines but were productive for the Clippers, while Jaylen Brown had an OK week, but I still maintain the belief that his FT% is a major issue.
Before moving on to this week's suggestions, a quick shout-out to Chris Paul for providing the troll/meme of the NBA year…
Steve Kerr's feelings were brutally hurt that day.
Want the best tools and projections to help dominate your league? Check out the Stocktonator, the byproduct of Rudy and machine making love. Click HERE for a FREE 3-day trial.
Buy
Kyle Anderson: You don't earn the nickname "Slow-Mo" for nothing. Kyle Anderson may play the game at his own pace, but he has undeniably stepped up his game with Kawhi Leonard again sidelined. Since Leonard went down he is averaging 8.0/0.8/7.6/2.8/2.2/1.6/1.8 on 48.3%/100% shooting. These are sneaky good numbers that have him ranked as the number 20 fantasy player during that span. As long as Kawhi is out, Slow-Mo has a great chance to produce and is only owned in 37% of Yahoo leagues. You know what to do.
Dejounte Murray: It's the end of an era for the point guard position in San Antonio. After 17 years, Tony Parker will no longer be the starter and, per coach Popovic, will pass the torch to Dejounte Murray. He is young, athletic, and a great defender, but most importantly fits the unselfish theme of the Spurs gameplan. In his first game as a starter he responded with a 19 points/10 rebounds double-double with 7 steals. He is a potential game changer fantasy-wise for the rest of the season and is worth an immediate add (38% owned at Yahoo).
Bogdan Bogdanovic: The lovely franchise that is the Sacramento Kings have finally made a wise decision and started resting some of their veterans every game in order to give their young talent more playing time. As a result, Bogdan Bogdanovic is averaging 30.7 minutes per game in January and is trending up. He is not your typical rookie, as he has the experience of competitive and high level games in the Euroleague. His across the board contribution and great shooting percentages make him an attractive add, especially in Roto (48% owned at Yahoo).
Buddy Hield: Remember when Vivek Ranadive traded DeMarcus Cousins for Buddy Hield and three bags of peanuts, then stated that he would become "better than Stephen Curry?"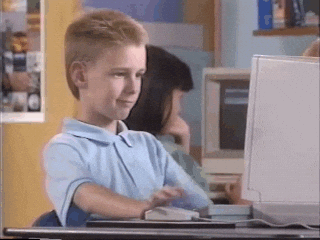 Yeah, me neither. Still, the youth movement is underway in Sacramento and that has helped Hield's playing time and production. During the last 15 days, he is averaging 13.3/1.9/4.1/2.4/1.0/0.4/1.8 on 44.3%/92.9% shooting and his role will only grow as the season goes on. I like Bogdanovic a little more, but if you need more points and triples, Hield can be your man.
Sell
Ersan Ilyasova: He has been a steady top 100 player since he returned from injury, but the Hawks are currently dead last with a 14-32 record. That means there is a high chance that the veteran forward is dealt to a contender, where his role will be much smaller. It is wise to gauge his trade value right now and pull the trigger if you find a player with similar value but better ROS outlook.
As always, let me know in the comments your thoughts and your suggestions about players I have not included and of course all your fantasy related questions!