I've long been fascinated by punt strategies, especially punting free throws, as you may recall. In getting deep into the math of that years ago, I started paying a lot more attention to field goal percentage and free throw percentage in fantasy. I think it's a spot where knowledgeable fantasy players can find an advantage. It's one thing to compare two players by their counting stats, but, as you probably know, FG% and FT% involve another dimension: volume. Even if you're fully aware of that, though, how often do you just look at a player's percentage and think "Hmm 70% — not bad for a center" or "Wow, 81% — this guy will help me win the category" without looking at how many attempts they take per game? We shouldn't even look at the % for fantasy purposes. Just look at a player rater value instead, since volume is already then taken into account.
Today, we'll look at the leaders and bottom-feeders in ESPN per game Player Rater values (through 1/30) for players that have a decent number of games played (and are still playing). I'm including the value this time instead of the rank so we know just how much these guys are affecting the category.
For reference, a zero rating in FG% is currently around 45.5% and it's about 76% for FT%. So, keep that in mind as you relate these ratings to your specific league.
Want the best tools and projections to help dominate your league? Check out the Stocktonator, the byproduct of Rudy and machine making love. Click HERE for a FREE 3-day trial.
Rudy has been hard at work in the lab. His latest creation? DAILY LINEUPS PAGE. So good. So smooth. So helpful. He decided to go with the Sonny Bono red tint, while I prefer the blue tint. What say you?
Ratings are in the format: 17-18 season / 16-17 season
Best FG% Rating
4.08/3.72 Clint Capela
3.74/2.21 Steven Adams
3.42/4.30 DeAndre Jordan
3.33/3.41 LeBron James
3.32/2.21 Giannis Antetokounmpo
3.22/2.11 Enes Kanter
3.13/2.05 Anthony Davis
2.47/2.82 Hassan Whiteside
2.46/1.65 Greg Monroe
2.36/3.19 Karl-Anthony Towns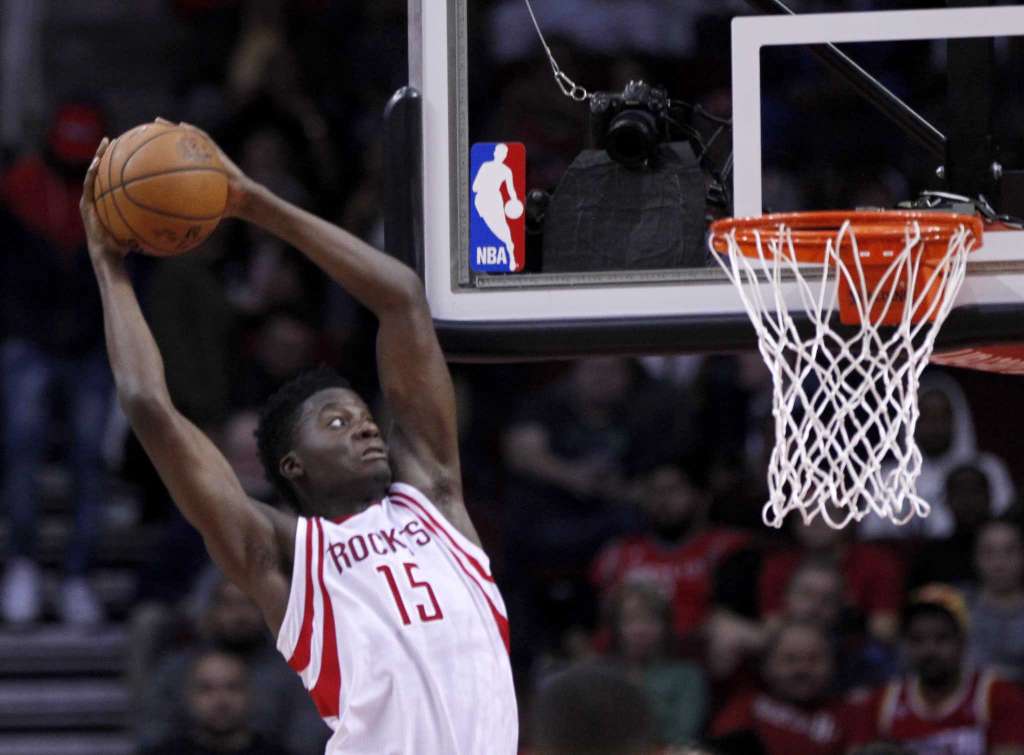 Worst FG% Rating
-2.48/-.12 Danilo Gallinari
-2.41/.24 Zach LaVine
-2.28/—- Lonzo Ball
-2.02/-1.94 Marcus Smart
-1.91/-.28 Justin Holiday
-1.81/.43 Isaiah Thomas
-1.61/—- Dennis Smith Jr.
-1.58/-1.11 Stanley Johnson
-1.58/—- Jawun Evans
-1.51/.31 Allen Crabbe
-1.51/—- Malik Monk
Best FT% Rating
3.51/3.07 Damian Lillard
3.42/2.24 Stephen Curry
2.95/2.26 Lou Williams
2.93/2.47 James Harden
2.91/1.32 Devin Booker
2.83/2.87 Danilo Gallinari
2.57/2.03 Chris Paul
2.46/2.32 Kevin Durant
2.44/2.69 Jimmy Butler
2.42/1.34 JJ Redick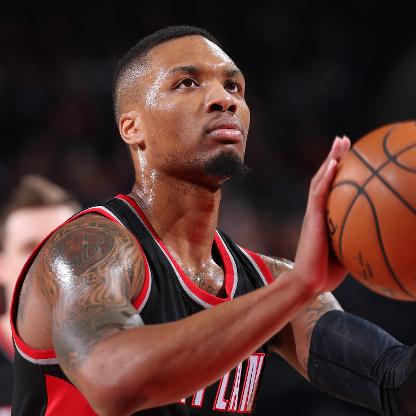 Worst FT% Rating
-5.61/-4.66 Dwight Howard
-3.98/-2.67 Mason Plumlee
-3.76/—- Ben Simmons
-2.79/-6.23 Andre Drummond
-2.66/-5.33 DeAndre Jordan
-2.54/-2.62 Clint Capela
-2.47/-.56 Jaylen Brown
-2.39/-1.98 Steven Adams
-2.19/-.12 Andrew Wiggins
-2.17/– Josh Jackson
So, what can we learn from this? If you find your players on the bad lists, it's time to really look at what they're doing to you and see if it's time to make a change. If you need a boost in either %, look into grabbing these players (or look through the next 10 or 20 on the rater in that category).
Top FG%: If you're punting FT%, you likely have, or should be looking to acquire, the guys on that list with the terrible FT%. You'll need to be near the top in FG%, and the bad FT% dudes should come at a discount. Also, get Dwight Howard! There are quite a few players in this top 10 that have decent to great FT% to go with that sterling FG%, as well.
Bottom FG%: Did you take a risk on both Lonzo and Dennis Smith? Capela cancels out their poor shooting! The only repeat offender on the bottom 10 list in FG% is Smart. Stanley Johnson's the only other non-rookie I'd be a little concerned about. The rest are either rooks or guys with a small sample size. The other three lists are far more consistent from year to year.
Top FT%: Definitely some of the top players here. However, you should be able to grab Gallo and Redick without paying too much if you're in need of a FT boost. Pay attention to the positive rating of these guys compared to the negative rating of the next list.
Bottom FT%: Some of last year's worst have made significant improvements this season, so it's actually more plausible that you could have a non-Dwight member of this list and balance them out with a great FT shooter instead of two or three as in past years.
This week's classic fantasy line:
I thought I'd go with a spectacularly efficient season that was also high-volume. I just couldn't pick anything other than Steph Curry's 2015-2016:
FG%: 50.4 on 1,598 attempts
3P%: 45.4, 886 attempts (most in history)
FT%: 90.8, 400 attempts
…and sometimes, he wasn't even looking.