I love music. Fortunately, my young daughter does, too. We started her early on all sorts of stuff, but she eventually started requesting almost exclusively "girl songs." So, I started combing through my CDs and mp3s for our daily drive to school, finding a decent amount of great female singers, mainly from the 90s. She really took to some (Gwen Stefani, Shania Twain), but not as much to others that I'd hoped she would (The Cranberries, Veruca Salt). We added in some more current stuff that she loves (Taylor Swift, Meghan Trainor), and we have a great time. Now, I know there's a good chance this isn't resonating with you as much as it would if I said I'd kept trying to slip in more funk (she likes "Car Wash" and "Jungle Boogie", at least), rock (Down on the Corner is popular with her, but there are only a few songs by Disturbed that are appropriate for four year-olds!), and rap ("Tricky" was a favorite for a while, fortunately), but stick with me, please. Because, I found something very enlightening when I introduced the very, very 90s classic, "Stay", by Lisa Loeb. Was it that we only hear what we want to? That we won't live forever? No, it's this powerful line:
"You said you caught me 'cause you want me, and one day you'll let me go. You try to give away a keeper, or keep me 'cause you know you're just so scared to lose."
It's like a record scratch every time I hear that line. YOU TRY TO GIVE AWAY A KEEPER??? She was brilliantly pointing out that YOU DON'T JUST GIVE AWAY A KEEPER! But at the same time, you don't keep a player only because you're scared to lose! Such wisdom. For decades, I swear I didn't know that lovely song was about fantasy basketball keeper leagues.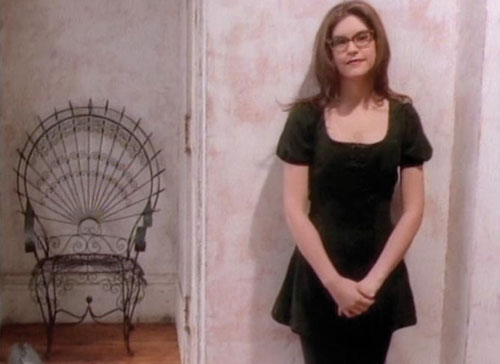 Lisa Loeb. Fantasy Oracle.
While we're still quite a few games away from a large enough sample of current season stats to really trust them, let's talk keeper/dynasty strategy (dynasty being a league in which you keep a large amount of your team for next season). I thought I'd share some tips and have some fun looking back at what we thought of past rookies so that we don't get overly excited about these 19 year-olds that we're currently trusting to save our teams.
Most of you will probably say "That sounds great… for people in those leagues." And to you, I highly suggest you consider adding an element of multi-season management. Allow each team to keep three, five, or 20 players for next year. Or talk about it now, so that your league is prepared to draft with that in mind next fall. It's really the best. It keeps everyone more involved, since there's always something to play for, as there are far more fair trades to make than in redraft leagues. If you're out of it, you can always work on hoarding high upside guys for a year or two down the line via trade or free agency. If you're in contention, you can trade off rookies or maybe even draft picks to fortify your lineup with older guys for the stretch run. It's fun to cultivate an identity and get attached to your players, especially when they increase in value each season. Plus, your league becomes a year-round thing if you allow offseason trades.
Here are some of my thoughts on how to build a dynasty:
More than ever, you want to consolidate your talent by making 2-for-1 and 3-for-2 trades. You want as much of your team's value in players you can keep as possible. Any value left among players you can't keep is wasted at the end of the season.
If you're looking like you'll be in serious contention for the title, it's time to take advantage of everyone else's tendency to overvalue youth in a keeper league. Trade your unproven youngsters for know commodities, even if they're 10 years older. You'll probably be able to get someone like Al Horford or Mike Conley for players like Brandon Ingram and Malik Monk. It might only pay off for two years, but you're trying to win, right? So, go ahead and win while others are playing for four years done the line.
Get to know all of your players' ages. If you're NOT in contention, there's not a lot of point in having many players 30 and up on your squad. They'll be less valuable by the time you do climb back into contention, so ship them off while they're worth something. Try to get as many high upside lottery tickets as you can.
Learn players' contract situations. If your guy's becoming a free agent next season, is he likely to stay, or is he potentially going to a worse situation by joining a better team (Gordon Hayward last summer)? Maybe he's a decent player that's in line for a bigger role on a new team (think Harrison Barnes going to the Mavs). Is the guy that's blocking your backup on his way out next summer or likely to be dealt by the deadline? That worked out well for guys like Joe Ingles, but not so much for Delon Wright with Kyle Lowry staying. Think DeMarcus Cousins and Brook Lopez won't be with their teams by next year? Take a shot on Cheick Diallo and Ivica Zubac by the end of the year. They might be the top sleepers once the summer rolls around. Stuff like that.
If you have a rookie draft or even just a regular draft to replace the players that go unkept each offseason, how good is the next rookie class? If you can trade for draft picks, should you? Are others valuing a top pick so highly that you could end up with a top 50 player? Top 25? Here's where I thought I'd investigate how well we (and NBA scouts) identify talent coming into the league.
We love to dream about the new rookie crop and how they'll all be Hall of Famers. They'll all hit their ceilings, be at least as good as the best players they've been compared to… and it'll all start happening right away. Really, we know it's nowhere close to a sure thing. Here are the recent lists of the top five freshmen coming in to college provided by Rivals.com along with the top five picks in the draft the following year.
Rivals.com 2006
Greg Oden
Brandan Wright
Chase Budinger
2007 NBA Draft
Greg Oden
Rivals.com 2007
O.J. Mayo
Kyle Singler
2008 NBA Draft
O.J. Mayo
Rivals.com 2008
Byron Mullens
Brandon Jennings
Scotty Hopson
2009 NBA Draft
Hasheem Thabeet
Rivals.com 2009
2010 NBA Draft
Rivals.com 2010
Josh Selby
Jared Sullinger
2011 NBA Draft
Derrick Williams
Rivals.com 2011
Marquis Teague
2012 NBA Draft
Rivals.com 2012
Isaiah Austin
2013 NBA Draft
Anthony Bennett
Otto Porter Jr.
Rivals.com 2013
2014 NBA Draft
Rivals.com 2014
Cliff Alexander
2015 NBA Draft
Rivals.com 2015
2016 NBA Draft
Rivals.com 2016
2017 NBA Draft
I threw in the freshman rankings just to see how accurate the industry is in projecting "loaded" future drafts and to see how drastically the names change by the actual draft the next summer. So, how did the scouts do? Not as well as we'd like, I'd have to say. Now, we've been able to see through a few of these guys, fantasy-wise, because we know who's not getting a shot at serious minutes for a few years, who is way too raw to trust anytime soon, and who's a much better real life player than fantasy asset. Overall, based on the ten drafts leading up to 2017, I'd say 30 out of 50 top five picks were worth being taken where we'd probably take a top-five rookie in keeper-type drafts because they turned into multi-year fantasy starters (with the jury still out on many picked in recent years). Obviously, some of the best players to come from this stretch were picked outside the top five (Steph, Giannis). It's just that the hit rate on picks obviously gets lower as you move down in draft slots. But, most of today's best of the best were top five NBA picks, so you've either got to take a shot early or likely pay much more once they start to prove they're the real deal.
With that all said, how much do you trust the projected 2018 rookies like Luka Doncic and these five fellas at this point?
Rivals.com 2017
There's a decent chance that three or more might be worth reaching for, or trading up for. But, you know the danger in putting too many eggs in the basket of the next Carmelo Anthony (Beasley), Dikembe Mutombo (Thabeet), Shawn Marion (Wes Johnson), or LaMarcus Aldridge (Cody Zeller). These were player comps from nbadraft.net, a site that I love and use all the time. Can't hit on them all. But if you take a shot on a future Luke Harangody/Jared Dudley, you might just end up with Draymond Green. And, picking a Jerome Randle-type player (who?) could get you Isaiah Thomas.
The moral of the story: keep this stuff in mind when you start to convince yourself that tanking to get that 3rd pick or trading an All-NBA player for the 5th pick is such a rock-solid way to get a 15-year fantasy starter. Like Lisa Loeb always says, depending on how your team looks, don't just give away a reliable keeper for a lottery ticket. But also, don't just keep a middling player out of fear of losing when you could get a much better spin of the wheel.
This week's classic fantasy line:
Just imagine picking up this guy in your dynasty draft and watching his rookie season unfold.
1992-93 Shaquille O'Neal: 23.4 points/13.9 rebounds/1.9 assists/0.7 steals/3.5 blocks/56.2 FG%/59.2 FT%
He did spend three years in college, which certainly seems to have seasoned him more than most recent top picks, though KAT wasn't far off.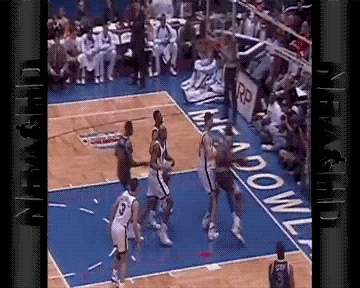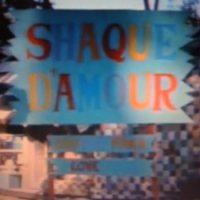 (To tie it all together, this is from another song my daughter and I will never get enough of. Translate that tune/Name that music video.)