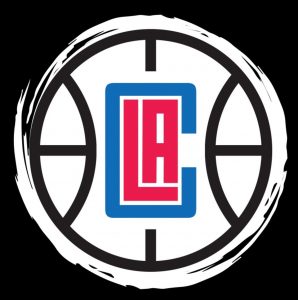 2017-18 record: 42-40
Key Acquisitions:
Marcin Gortat (trade)
Luc Mbah a Moute (free agency)
Shai Gilgeous-Alexander (draft)
Jerome Robinson (draft)
Mike Scott (free agency)
Key Losses:
Outlook
Charley Murphy, Eddie Murphy's brother, is probably a decent actor and comedian in his own right, but I am sure he understands exactly how the LA Clippers have always felt, living under the shadow of the vaunted Lakers purple and gold. For a few seasons, though, the Clippers had the better record, a series of playoff finishes, the better nickname (Lob City), and a troika of stars that could not be matched in the other locker room. However, CP3 is now in Houston, DeAndre Jordan went to Dallas, and Blake Griffin is in Motown. Compound that with the fact that Lebron James wears purple and gold, and back to red-headed stepsister status go the Clippers. The Los Angeles Times is wasting barrels of ink on Lebron, his contingent of baby faced talents, and oddly matched veterans. The Clippers, though, are not completely bereft of talent, especially at the guard positions. A healthy season, which they are certainly due for, a little luck, and/or a Jimmy Butler trade could have the Clips fighting for a playoff slot.
Point Guard
Pick one. Patrick Beverly, whose season was cut short after 11 games last year, is a tenacious defender who sets a no-nonsense tone and can drop the three ball when left alone. Milos Teodosic also missed a great deal of last season due to injury and struggled a bit catching on to the speed of the NBA game when he was healthy. Thus, the Clippers, blessed with two back-to-back lottery picks used the first one on Shai Gilgeous-Alexander. No player in college grew from Halloween to the NCAA tournament than SGA, as his size, mid-range shooting, and playmaking ability bumped him right into the lottery. He has looked good in camp and Doc intends to throw him out there and let him learn. Tyrone Wallace also played well while Beverly and Teodosic sat on the sidelines in street clothes. If I had to draft one, I would take Beverly, whose defense will surely keep him on the floor. If you have keepers in your league, don't overlook SGA, who could be starting by the new year if he shows anywhere near the growth he showed last year.
Shooting Guard
Sweet Lou Williams should have been an All-Star last year, as he averaged 22.6 points and 5.3 assists while being Doc's most consistent player all year. Avery Bradley only played 6 games after coming over from Detroit. The Staples faithful never got to see the real AB. He will probably start and Lou Williams will reprise his microwave role off the bench. All are hopeful that Avery can return to the production he showed in Boston a couple of years back, as a backcourt of Beverley and Bradley would be a nightmare for the opposition. Watch the games and reports to make sure Bradley is healthy, as his last couple of years have been otherwise. The Clips used the second lottery pick to snatch Jerome Robinson, a 6' 6″ scorer from Boston College. I don't see how Jerome will see enough time to be fantasy worthy, unless Bradley or Lou Will are included in a Jimmy Butler swap.
Small Forward
Danilo Gallinari appeared in 21 contests last season. Prior to that, he played 63, 53, 59, 71, 43, 62, 81, and 28 games throughout his career. See a pattern? Currently, Gallo is healthy and raring to go, and provides consistent scoring and outside-the-arc sniping. When defense is needed, Doc can turn to Luc Mbah a Moute, who comes over from Houston in a return stint to La-La land. Sindarius Thornwell played in 73 games last year, splitting time at SG and SF, but he may not be a good enough shooter for the former or big enough for the latter. If you are feeling lucky, take a flyer on Gallinari's health and go buy some lottery tickets.
Power Forward
I love Tobias Harris. His numbers improved across the board when he came to LA. He is consistent, durable, and is improving and gaining confidence every year. Pencil him in for 18-20 ppg, 6 rpg, 2 threes, a steal, and decent percentages. Get him on draft day if you are able. The Clips offered Mike Scott a one-year deal to back up the PF position. Mike gave the Wizards 8.8 ppg and 40% shooting from deep. I'm still trying to figure out why the Wizards did not keep him. Montrezl Harrell may get some minutes here also.
Center
Martin Gortat was acquired in the trade that sent Doc's son, Austin Rivers, to the Wizards and will be the starter. However, his stats dipped to 8.4 ppg and 7.6 rpg. At 34 years of age, they probably won't go back up again. Montrezl Harrell played in 76 games averaging 17 mpg last season. He contributed 11 ppg, while shooting a gaudy 63.5% from the floor. If he can rebound a little better, he might have the job by Christmas. Harrell is the center to own. Also on the roster is Boban Marjonivic, who contributed 5.9 ppg and 4.4 rpg in only 8 minutes off the bench. Boban is not the quickest player in the association but, in short spurts, can be productive in the post.