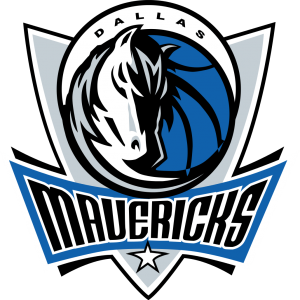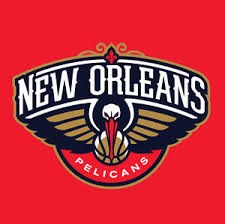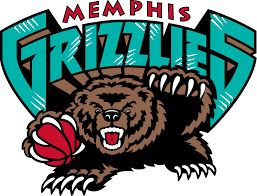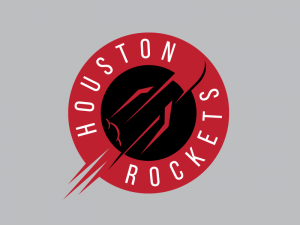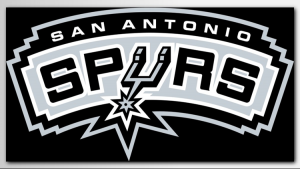 Most of the teams in this division are what we thought they were. The Dallas Mavericks are more competitive with their new additions, but still not playoff ready. The Memphis Grizzlies, with a healthier roster, are returning to Grit-and-Grind, playing at a pace nobody wants to play. The New Orleans Pelicans will go as far as AD takes them, while hoping to capitalize on the momentum of sweeping the Trail Blazers in last year's playoffs, but ultimately realizing the rest of the roster has a second-round ceiling. The Spurs are the Spurs, so even with multiple roster changes, the Kawhi Leonard drama, loss of veteran leadership, injuries, and adjustments, Coach Greg Popovich is still the master puppeteer who will figure out how to win more than he loses. He would probably do that even if you gave him a roster of Lilliputians. Which leaves the exception and the outlier, the Houston Rockets, who have not been what we thought they were. We all thought they would take a step back defensively, but who thought they would forget how to shoot? They seem to be finding their sea legs, and even beat the World Champion Golden State Warriors, but who would have guessed the team with the best record in the league last year would be happy to be 7-7 after 14 games?
Dallas Mavericks – You put your Eurostep in – You take your Eurostep out- shake your lineup all about!
Team record: 6-8
The Mavericks are trying to jumpstart one European team legend, rookie wunderkind Luka Doncic, while saying goodbye to another, the ageless Dirk Nowitzki.
While not ready to print playoff tickets, under the leadership of the very young backcourt of Dennis Smith Jr. and Doncic, the Mavs have been much more competitive this season.  Integrating Doncic and free agent center/homeboy, DeAndre Jordan, into the mix while simultaneously executing the Dirk farewell tour is a daunting task, but the Mavs seem up for it.  Wes Matthews and Harrison Barnes man the forward positions, and Rick Carlisle's coaching chops have provided a couple of surprising victories. Dirk has yet to grace the hardwood, but the aforementioned starters and a workmanlike bench manned by JJ Barea, Dwight Powell, Dorian Finney-Smith, Maxi Kleber, rook Jalen Brunson, and Devin Harris have kept the Mavs in every contest.
Player Outlooks
Dirk Nowitzki is a great ambassador for the game and a great teammate, who is willing to come off the bench, play limited minutes, or whatever is called for. If you have him on your fantasy team this year, it is probably for sentimental reasons. Last year, he provided 12 PPG and 5.7 RPG, so he was still productive, but with him being 41, that is probably not attainable again. Pick him up if he helped you win a league in years past as an honorary captain.
Wes Matthews may finally be completely healed from the Achilles injury he suffered a couple of years ago, as he is scoring at his highest clip in quite a while with improved efficiency. Some of those games were without Harrison Barnes playing, though, so the numbers may be inflated. If you have him, sell high now. 16.2 PPG, 43% FGP, and 38% from deep with almost 3 triples a game is probably a high water mark for Wes. On the other side of the spectrum, Barnes missed the first four contests and has not warmed up yet, only scoring 15.8 points per game and shooting 40%. Buy low now. I suspect the numbers will flip for both of them. DeAndre Jordan's blocks are down a bit at 1.3, but 13.4 RPG and 10.6 points on 62% shooting still helps your team a lot. Dennis Smith Jr. is scoring the same 15 PPG as last year and hasn't yet shown the traditional second-year improvement we were expecting. With Doncic taking over the alpha dog role, this may be what you get from DSJ.
Which brings us to Luka Doncic.
Living in suburban Atlanta, I was excited  that the Hawks would get the best player in Doncic with the third overall pick. I fell off my chair when it was revealed they traded him for Trae Young and a pick. Young may prove me wrong about the transaction, especially if the draft pick turns out to be a lottery pick next year, but young Luka, who recently played with Real Madrid is the Real Deal now. He is leading the team in scoring at 19 PPG, while adding 4.2 APG, 6.4 RPG and 2.5 3's. He may hit the rookie wall, but so far has been as great as advertised. Besides, Andre Iguodala was very impressed with Luka's mom at the NBA draft.
The Dallas bench has been productive, but Dwight Powell and Maxi Kleber will lose minutes once Dirk starts to play. JJ Barea is probably the only bench player worth looking at if you need points and assists.
Houston Rockets – RELAX!
Team record: 7-7
The Rockets lost Trevor Ariza, Luc Mbah a Moute, and Coach Jeff Bzdelik from last year's 65-win squad, and added the already-disposed-of, Carmelo Anthony. The early losses were disturbing, but both James Harden, last year's MVP, and Chris Paul missed games early on. While the defense was bad, the poor shooting has been the larger culprit. Clint Capela said, "We will be fine," a comment that was eerily similar to Aaron Rodgers, "RELAX!" mantra when Green Bay fans were apoplectic over the Packers slow start a couple of years back. The Packers roared back to secure a playoff spot, and you can expect the same from these Rockets. Having won three in a row now, the Rockets seem to be finding their rhythm. They still have some defensive issues to fix, but the situation looks much better than it did a few days ago when they were 4-7.
Player Outlooks
Clint Capela has certainly been doing his part: 16.2 PPG, 10.6 RPG, 1.6 BPG, and a tidy 63% shooting percentage. I will always have a soft spot for CC, as he was a key cog in my championship last year. James Harden, Chris Paul, and Eric Gordon have all shot well below their normal efficiency, especially from the three-point line. The Beard is still getting his, though, to the tune of 27 PPG, 7.7 APG, 5.6 RPG, and 2.4 SPG. The 42% shooting for both he and CP3 is the lowest for them in quite a while, maybe ever. I expect both to be more efficient. If someone has angst about them, trade for them. Ditto for Eric Gordon, who is starting to heat up from the pitiful marks of 32% from the field and 23% from downtwon. Target his owners to poach him. If he shoots this poorly the rest of the year, I will eat my hat. PJ Tucker gets a lot of love for doing all the dirty work and spearheading the defense, but from a fantasy standpoint, his 8.8 PPG and 5.6 RPG are pedestrian. With Carmelo gone, his minutes are going to the undrafted two-way player, Gary Clark from Cincinnati. Monitor him, especially in deep leagues. Clark, from Clayton High in Clayton, NC, left as the school's highest scorer, rebounder and shot blocker, and holds the distinction of being the only NC high school player to record a quadruple-double. More NBA GM's need to look at four-year college players in the draft who might be quicker to contribute than 19 year old one-and-dones.
Memphis Grizzlies – The Return of Grit and Grind
Team record: 8-5
Surprise, surprise, surprise! That is what Gomer Pyle would say if he saw the current first place record of the Memphis Grizzlies, a team that won only 22 contests last year. The Grizz have returned to their Grit-and-Grind ways, making each possession tough for their opponents. Leading the turnaround are the two old war horses, Mike Conley and Marc Gasol, but their compadres have new names. Jaren Jackson Jr., the fourth pick in the draft this year has played well, which has been a bonus since JaMychal Green went down after two games. Garrett Temple is one of the best underrated signings, as his style fits right in with the Grizz hard-nosed style. So far, he has outplayed the more ballyhooed free agent signee, Kyle Anderson.
Shelvin Mack and Dillon Brooks (now injured) have provided quality play off the bench. Sadly, Chandler Parsons has never been the same player since his leg injury, and has been unable to live up to his $94M contract. I don't think the Grizzlies will be leading this division when it is all said and done, but JB Bickerstaff has done a solid job coaching this team so far.
Player Outlooks
Mike Conley (19 PPG and 5.6 APG) and Marc Gasol (15.9 PPG, 8.5 RPG, and 1.8 SPG) have led the pack and rewarded those owners who grabbed them. Conley's shooting had been off to start the season, as he was getting reacclimated after missing time last year due to injury, but he's been vintage Conley as of late. Gasol is only shooting 43%, but I expect that to rise. Garrett Temple has been the third-leading scorer at 12.2 points per game. While he does not overwhelm with production in the peripheral categorires, he is steady, which has not gone unnoticed. Shelvin Mack, the backup PG, has been really solid with 11.5 PPG, 3.5 APG, and 52% shooting, but he has had good stretches in the past. Use him for the short term, but it probably won't last the entire season. Withat that said, this team and style is a good fit for Mack. The rookie Jaren Jackson Jr., has also been solid with 11.6 PPG, 5 RPG, and 1.7 BPG. His numbers may take a hit when JaMychal Green returns, who could be an asset for teams needing rebounding.
Kyle Anderson's start to the season mirrors his nickname, Slo-Mo. He has only been scoring 5.8 PPG, which is hard to stomach for fantasy, but has been getting 6.8 RPG in 28 minutes.   Since the minutes are there, his all-around numbers will improve as he gets more comfortable with his teammates and offensive scheme. Already dropped in a myriad of leagues, his next month's production will be better than folks you have stagnating on your bench. Dillon Brooks is out for 6-8 weeks. Too bad because he surprised as a rookie, playing with moxie and scoring 11 points a game. If you own any Grizzlies, track the statuses of Green and Brooks, as their returns will strengthen the overall team but may hurt your players.
New Orleans Pelicans—Was the Sweep a Mirage?
Team record: 7-7
The Pels came in with high hopes, thinking that they had found the formula for success after dispatching the third-seed Trail Blazers handily, and giving the Warriors a fight before succumbing in last year's playoffs. They opened this season 4-1 and looked great, but new PG Elfrid Payton went down, Anthony Davis missed a couple of games, and now here we are at 7-7 and currently out of the playoff picture. This year, there is no Boogie Cousins, no Rajon Rondo, and Alvin Gentry has to figure it out quickly, so as not to drop too far back in the ultra-competitive West. Missing the playoffs could cost him his job. Payton, who both plays better and looks better without that flyaway hairdo, is more important to this team than many realize, and is hoping to return this weekend. The free agent pickup of Julius Randle has worked nicely, Nikola Mirotic continues to bomb away, and E'twaun Moore has been great. Other than Randle, though, the bench has been a dumpster fire. Dell Demps, the general manager, whose competence was questioned by former Commissioner David Stern, needs to make some sort of acquisition to bolster the team, improve their playoff chances, and quiet the noise around AD staying in the Big Easy. Do I hear two second-rounders for Kyle Korver?
Player Outlooks
The Unibrow (Anthony Davis) was the consensus no. 1 pick in many fantasy drafts. He has delivered to the tune of 25 PPG, 12.7 RPG, 4.6 APG, 1.5 SPG, 3.1 BPG, a 3, and 7 FT's, so he hasn't disappointed. But those of us who are lucky enough to have him got a little spoiled by the first few games, when the numbers were even more prolific.
PG Elfrid Payton, who is pleased to be back in his home state of Louisiana, provides more than the 11.6 PPG, 6.4 APG, and 5.8 RPG. Payton was an unheralded recruit who attended Louisiana Lafayette, improving steadily each year, but didn't get noticed until he made the USA under-19team in 2013. He started for that team ahead of several well-known players. He was drafted no. 10 in the first round by the 76ers in 2014, but was immediately traded to the Orlando Magic for Dario Saric. In three years in Mickey's town, he had several outstanding games, but mostly showed an inconsistent feel for greatness and a great feel for inconsistency. The Magic finally shipped him off to Phoenix, where point guards go to die for a measly second-round pick. Coming home to Louisiana, it seems to be a good fit both mentally and from a basketball persepective. I think this will be his best year. If his owner is not enthralled with him, grab him before he picks up steam when he returns from injury. The beauty of the acquisiton of Payton is that it allows Jrue Holiday to play off-the-ball, and gives the Pels offense that "Magic Johnson rebound, start the break, dash up the court, and deliver the pass" aspect to their offense. Moreover, his size is a plus defensively. His slashes to the basket open up looks for all the Pels shooters. With Elfrid, Jrue, and E'twaun, the Pels win the guard name game hands down.
Nikola Mirotic is rebounding great at 11.6 per game and scoring 20 PPG with 2.5 3's while keeping his FG% over 48%. When the Pels go to Chicago, he will probably try and hang 40 on Bobby Portis.
Jrue Holiday has been locking down the other team's best scorer, while getting 19 himself with 9 dimes and 4.6 RPG. Add 1.5 steals and the only negative is the 3.6 turnovers. When Payton return, hopefully that number will decrease. E'Twaun Moore has been a pleasant surprise, and it is probably too late to grab him. I did a couple of weeks ago, and he has made me look like a genius. Shooting 56% with 2 3's and 16 PPG, he has been solid and steady. He has also notched a couple 30-point games. Julius Randle gets 17 and 8 with 55% from the floor, so he also has rewarded those who sought him on draft day.
San Antonio Spurs –Will this be the Year we see no Playoffs in San Antone?
Team record: 7-7
Greg Popovich may be tasked with his toughest situation since coming to Texas. Forced to trade his do-everything player Kawhi Leonard, the Spurs still showed their organizational mettle by netting a solid return in DeMar DeRozan and young big, Jakob Poeltl. Then, Tony Parker bolted for Charlotte and Manu Ginobli announced his retirement, and Pop was left with a dearth of backcourt players and leaders. So he reverted to his old tricks and developed what you had. He let loose his player development team on Dejounte Murray, Bryn Forbes, and Derrick White and drafted Lonnie Walker IV in the first round.
I always say pro teams can usually handle an injury or two since they usually have a decent backup, but the most damaging scenario is to incur multiple injuries at the same position. Lose an offensive lineman or a defensive back, and you can make do, but lose three cornerbacks, three left-handed relievers, or three guards and you find yourself in a pickle. Which is exactly what happened to the Spurs. The aforementioned Walker and Murray went down in the same week, the latter for the entire season. Pop quickly named Derrick White the starter at PG, but he immediately was lost for a few weeks. The Spurs 6-2 start was mostly due to a soft schedule, and they have now flattened out at 7-7.
DeMar Derozan has been the top scorer and LaMarcus Aldridge has had some good performances with some forgetful ones. Pop invited Marco Bellinelli back to Texas to provide long distance shot making, Rudy Gay looked rejuvenated in the early going, and then naturally he went down for a few contests. The next 20 games will be key for the Spurs, as they will determine if we see for the first time in many a moon, a season where no post season tickets are printed.
Player Outlooks
DeMar Derozan has been his usual mid-range, basket sniping self, putting up 25.6  PPG, 6.3 RPG, a ton of free throws, 50% shooting and, in a new development, 6.3 APG. LaMarcus Aldridge has been helping with 17.4 PPG and 11 RPG, but is doing shooting 41% from the field. Sorry, nobody over 6' 9″ should shoot 41%. I can't believe his poor shooting will last, so talk to his owner to see if you can wrangle him out of his clutches for a lesser player if he is disgruntled. Rudy Gay was playing like vintage Rudy Gay before he went down with an injury: 51% from the field with 14 PPG, 7.8 RPG, a steal, and a three.
Jakob Poeltl was on many preseason sleeper lists, given Pop's development skills and how well he played for Toronto in the second-half of last year. To date, sitting and cheering have been his most valuable contributions, but I have faith that Pop will find a role and allow him to thrive, just not now.
Pau Gasol was once a fantasy darling, but now is in the twilight of his career. He is someone you can leave alone. Bryn Forbes has been playing like a young Patty Mills, providing long distance marksmanship and pesky defense despite his Lilliputian size. Patty Mills and Marco Bellinelli have been doing their thing, as both have contributed 10 PPG and three point shooting. Pop has been yo-yoing them depending on which one has the hot hand.
Derrick White has returned from injury but hasn't gotten into a rhythm yet, as he is shooting only 35% from the field. The 4 APG, though, are second only to DeRozan. Make no mistake, White is the starting PG. He is probably not available now, but grab him if he is. When he gets his wind and shooting touch back, he will be fine. Lightly regarded coming out of high school despite leading Legend High to the playoffs, White only got an offer from NAIA school Johnson and Wales University, best known for its culinary program. The coach proceeded to take a job at Division II Colorado at Colorado Springs, and he offered White room and board. White, like his father, had a late growth spurt and was 6' 5″ by the time he enrolled. White starred for that team and decided to play his last year at D 1 Colorado. Naturally, Pop drafted him with the 29th pick in the first round of the 2017 draft. This story is similar to the one George Hill endured, who attended IUPUI (Indiana University, Purdue University at Indianapolis). Hill went there, spurning other bigger schools, to stay close to his ailing grandfather, who sadly passed before he could see his grandson play college ball.  Only Pop could find a player at that school. Hill starred for three years at IUPUI and threw his name into the draft and was projected as a late second round pick. Naturally, Pop drafted him with the 26th pick of the first round in 2008. Hill was a player Pop loved, and he blossomed into a starting caliber NBA point guard. Pop didn't want to lose Hill, but he was the cost to move up in the 2011 draft to get a player the Spurs coveted. Hill was sent to the Pacers for the 15th pick and the 42nd pick of that year's draft. Those selections were used to draft a sophomore from San Diego State named Kawhi Leonard and a young European player named Davis Bertans. The above paragraph details why no matter the circumstances, don't count the Spurs out of the playoffs, and go get Derrick White.
Odds and Ends
You are a Genius – if you drafted E'twaun Moore, Julius Randle, and Luka Doncic
You need Tums – if you drafted Eric Gordon or Chris Paul (waiting for his injury, or next boxing match)
Don't Drink and Draft – if you picked Chandler Parsons or PJ Tucker. Leave the Coronas alone until after the draft is complete next year
Run, Don't Walk – grab Derrick White, Kyle Anderson, and Shelvin Mack (while he is still hot)