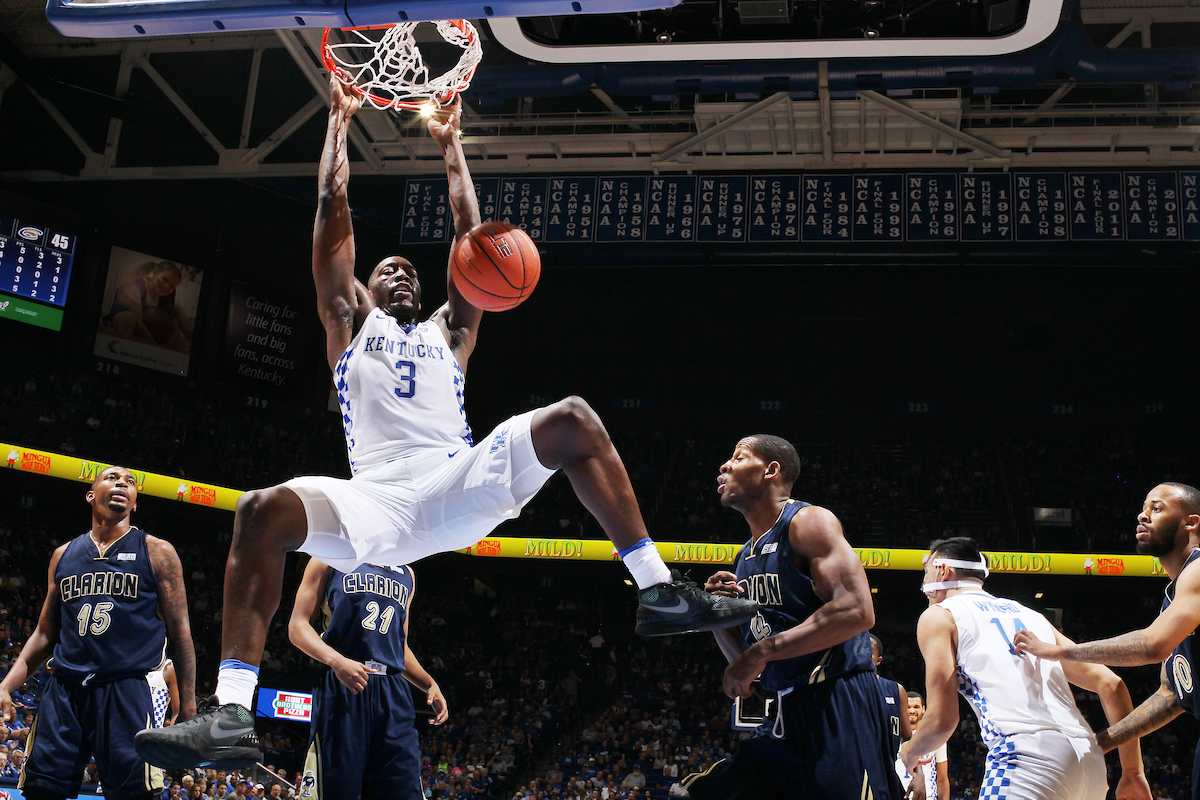 Summer leagues are upon us and the recent draft class has already left their mark. Jayson Tatum has been an offensive revelation, Donovan Mitchell has displayed his potential on both ends of the floor, and Markelle Fultz has shown the offensive skills that we've been drooling over, although he did show glimpses of defensive naivety. Bam Adebayo has dominated in the paint and surprised us with some big offensive numbers, while Jonathan Isaac has flashed potential, but confirmed that he is still a project.
Yes, Summer leagues matter. Every point, assist, and turnover changes the perception that the other owners in your dynasty league have on players in the pool. But, let's not delve too much into summer leagues yet.
Here's what you came for. Part Deux of my Dynasty Rookie Rankings:
| | | |
| --- | --- | --- |
| Player | Team | Position |
| 21 Bam Adebayo | Miami Heat | C |
| 22 Ike Anigbogu | Indiana Pacers | C |
| 23 Andzejs Pasecniks | Philadelphia 76ers | C |
| 24 Justin Patton | Minnesota Timberwolves | C |
| 25 Juwan Evans | LA Clippers | PG |
| 26 Jonah Bolden | Philadelphia 76ers | PF |
| 27 Monte Morris | Denver Nuggets | PG |
| 28 Wesley Iwundu | Orlando Magic | SG |
| 29 Tyler Lydon | Denver Nuggets | PG |
| 30. Josh Hart | LA Lakers | PG |
The Stash: Ike Anigbogu, Center, Indiana Pacers

The freshman center did not garner a ton of playing time at UCLA, but don't let that fool you into thinking that he has a limited NBA future. Anigbogu, a long-time personal favorite, possesses great athleticism and plays above the rim. More of a traditional center, the 6′ 10″ Anigbogu will never possesses an above-average offensive game at the next level, but like Jordan Bell, has the potential to be a defensive force in the paint, especially given his landing spot in Indiana.
Anigbogu possesses an outstanding NBA body with a 7′ 6″ wingspan. If he can stay healthy and is given the right role, he could flourish into a premier defensive big at the next level. He is still very raw, so patience will indeed be a virtue.
Change in Clippers Land: Juwan Evans, Point Guard, LA Clippers
It is no secret that there is a very different vibe in LA now. No Kobe Bryant or Chris Paul. One thing remains the same, Blake Griffin. I'm confused with the contract, though. I thought they were rebuilding? Are they too frightened to build from the floor up?
Whatever the vision for the Clippers may be, it is clear that playing time has now emerged at the guard position. Both CP3 and JJ Reddick have found new homes. The Clippers just signed Euroleague magician Milos Teodosic, who is a master with the ball in his hands and a liability when it isn't. Patrick Beverley was acquired in the CP3 trade and Austin Rivers is still around to make his pops proud.
What does this mean for Juwan Evans? It's an unsettled environment where anything can happen. Teodosic has a lot of mileage on his legs and his poor defense could force him to the bench as the season goes on. Evans is a well-rounded PG who is a willing defender. He does lack size at just 6′ 1″, but he knows how to utilize his body.
| | | |
| --- | --- | --- |
| Player | Team | Position |
| 31. TJ Leaf | Indiana Pacers | PF |
| 32.Dillon Brooks | Memphis Grizzlies | SG/SF |
| 33. Ivan Rabb | Memphis Grizzlies | PF |
| 34. Dwayne Bacon | Charlotte Hornets | SF |
| 35. Frank Jackson | New Orleans Pelicans | PG |
| 36. Caleb Swannigan | Portland Trailblazers | PF |
| 37. Isaiah Hartenstein | Houston Rockets | C |
| 38. Semi Ojeleye | Boston Celtics | SF |
| 39. Edmond Sumner | Indiana Pacers | PG |
| 40. Tyler Dorsey | Atlanta Hawks | SG |
Falling Leaves: TJ Leaf, Power Forward, Indiana
Leaf will probably be ranked higher on other lists, especially since he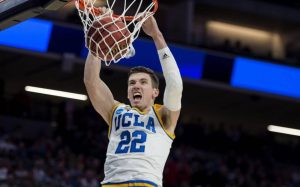 was drafted just outside the lottery. Not here.
For me, Leaf's success at UCLA was due to one man, Lonzo Ball. Without the 'Big Baller' I question whether Leaf would have been drafted in the first round, or been drafted at all given the depth of this draft class. The 6′ 10″ power forward is an intelligent basketball player who is able to finish in the post. However, I worry about his lack of physicality and length that is needed to succeed at the next level.
In Indiana, he will get a shot to crack the rotation and may even have the unexpected productive fantasy game from time to time. In terms of a long-term future, I just don't envision a ceiling that is high enough to warrant a starting role in the NBA.
The Story: Caleb Swanigan, Power Forward, Portland Trail Blazers
There is no denying that the 'Biggie' Swanigan story is an amazing one. I find it hard not to root for the kid, but I have far too many question marks about his ability to succeed at the next level.
Over the past six months, Swanigan has been the most-debated player amongst my peers. I really struggle to see how the lack of athleticism and footwork will lead to success. Swanigan sure got his fair share of rebounds and double-doubles at the college level, but is there room in the modern game for another Reggie Evans-type?
Join me next week for the final installment of my Dynasty Rookie Rankings. I will profile players 41-60 and dive deep to find those nuggets of gold.