The fantasy basketball world is like, "bring out your dead!"  "Free up those IL spots!"  "Hope you have some scrubs to drop with everyone getting healthy again!"
With a shot of rum and locker room pyrotechnics, Jobu has unleashed his voodoo magic and Jesus Christ can now hit a curveball!  Or I guess in this metaphor, hit a jump shot.  Well, except if you're Stephen Curry and you're behind the 3 point line…  Break up the Lakers!
It was a Sunday resurrection around the association, highlighted (well, for me) by Chandler Parsons getting back on the court yesterday afternoon.  Way to take the spotlight off my Panthers, NBA scheduling!  But good thing I focused on the Panthers, as Parsons was horrific, pulling a Jamal Murray and shooting 0-8 from the field.  "Is that goal regulation size, or what?!"  At least chipped in 3 boards and got a block, but didn't finish the game with the starters in a close one, playing ~5 minute sets and only 22 minutes.   After that rough anticipation of waiting, seeing such a dud out of the gate makes CP25 an ultimate buy low.  I actually left him in my IL in a few RCLs, predicting a rough one outta the gate.  Frustrated owners might think the knee is to blame, but he's been practicing in full since before the season, so I think it's just a little gametime rust.  Just ask Jon Snow, when you get resurrected from the dead, you're not 100% right out of the gate!  Here's what else went down over the weekend in fantasy basketball action:
Gordon Hayward – The other big wing to get back into action, The Gordon's Fisherman continued to have labradoodle issues shaking off some rust, but for some reason The Poppycockers (yeah, it's making a comeback!) kept fouling him.  Pretty empty 28/5/0/0/0 line, but 14-14 FT.  Sure, let's foul the guy off injury who isn't making his jumpers (6-17)!  Well, a few freebies were in the final minute of a foul-fest for the Poppies to try and comeback, but even Spike Lee could tell the Knicks weren't Doing The Right Thing!
George Hill – I still think he might be a good sell high with Gordon back, but didn't show it yesterday going a sexy-efficient 23/2/9/2/0 with no TO on 8-12 shooting.  #Rotoboner.
Josh Richardson – Another zombie returning from the dead over the weekend, and like Parsons, the new J-Rich struggled in his first 12 minutes.  0-4 FG for a palindrome 0/1/0/1/0 line with 2 TO.  It'll of course get better.
Tyler Johnson – Going into the year, I was worried J-Rich would siphon off too many minutes.  I've always been a Tyjo fan too!  But sadly didn't invest anywhere, and now he's off back-to-back rainbow lines including 16/4/2/3/2 Friday night, with 4 treys.  Dayum.
Gary Harris – Yet another who returned, but unlike the slow-starters, played well going 12/4/1/1/1 with no TO until the last few minutes of the 4th, when I decided to call it and wrap up these notes.  5-10 FG with a trey.  Nice start!  We'll see how it goes!
Dirk Nowitzki – Well, with all these guys returning, there had to be someone to go down.  With every action, there is an equal reaction!  Or something like that…  Gonna miss at least the next two games, and the (barely) 1-5 Mavericks look like they might rebuild.  No rush for Dirk…  I'd be exhausted if I did that much Germinating too!
Dwight Powell – Disappointing… Gets paid, no Dirk…  And only 10 minutes last night.
J.J. Barea – One of the bigger surprises from early this season is Barea, who is easily at a must-own level right now.  21/6/5/1/0, and with Wesley Matthews as cold as Kanye at VMA awards (3-17 FG 3-14 3PTM last night), is taking a huge onus of this squad.  There was no Deron Williams either, but JJ had been doing this with or without D-Will.  JJ is an early-season, waiver wire gold digger!
Dorian Finney-Smith – Who?!  Was a little bit of a surprise to make the Mavs roster, then suddenly gets 32 minutes last night, over the 10 from Justin Anderson.  Hah, you just know what we have to call Finney-Smith…  DFS!  That won't be confusing…  DFS for 5/3/0/3/1, and 5 of his 6 shots were treys.  Quintessential 3-n-D.  But +17 to Anderson's -9.  Has some crazy length, and could easily have just passed Anderson for that go-to, wing defender off the bench.
Derrick Rose – After ball-hogging his way to an anemic AST rate for a starting PG, put up 19 AST in two games over the weekend.  Punt-AST teams that drafted him are like, "wtf is this?!"
Kent Bazemore – Well, ya know for going 0-7 on Friday night, a 0/3/5/1/2 line isn't the worst…  But you wanna know what helps remedy offensive woes?!  Playing the Rockets!  20/4/4/3/0 Saturday, getting his shot back on track.  I'm not cheering for him to fail, but if he went back to a bench role, at least we'd get more sick celebrations!
Dennis Schroder – Hasn't been the smoothest ride, but had a nice back-to-back of 20/7/3 Friday then 17/3/12 against the unable-to-guard-PGs-D'Antonis on Saturday.
Rondae Hollis-Jefferson – OK, you ready to have your mind blown?  The 11 Pts RHJ scored Friday night against the Hornets matched his points scored on the season.  No, not his PPG.  His total points!  Dude had only scored 11 points in the first 5 games!  11/8/6/4/0 for a great line in a big turnaround, shooting 4-5.  But drafting him has still felt more like a big reacharound.
Sean Kilpatrick – Keeps the good time rollin' for 19/4/4/2/0 in that Friday night game.  4.8 3PTA and 4.7 FTA a game.  Taking treys AND taking it to the cup?!  What a playa!  I bet he's taking two girls to the cup as well!  Even though it's tough to trust Kenny Asshat, I'd be sure Kilpatrick is owned in your 12ers.
Isaiah Whitehead – Mr. Acne got the start with Jeremy Lin and the Twerp Greivis Vasquez still out, going 8/2/3/2/1.  Another 3 TO though, and he's not the best shooter (0-3 3PTM), but deep leagues needing a D-stat boost could do worse for the time being…
Cody Zeller – Pulled a D Rose, tallying 6 dimes Friday night after only 3 total through his first 4 games.  10/6/6/2/1 with no TO thanks to some Asshat defending.
Terrence Ross – Even with DeMarre Carroll continuing to look awful, T-Ross only got 19 minutes and 8 points in a loss last night, fresh off 15 and 20 point games.  They still want to start DMC for the defense, but he's 1-10 FG with 0 steals the past two outings.  I could see Ross consistently out-minutesing him at some point, plus he's getting a ton of steals – another 2 last night.
Jonas Valanciunas – Sat last night with a knee booboo.  Jakob Poeltl fouled out in 18 minutes as Boogie tore the interior apart, and the Raptors lost to the Kings at home.  Rub some dirt on it, Luminescent Lithuanian!
Devin Booker – Despite all my T.J. Warren love, it was D-Book who was having everything go his way Friday night.
Hell, it was against the Pelicans, they have so much negative juju going on, you'd think voodoo would have a big prevalence there!  Oh…  Anywho, 38/4/3 on 13-22 shooting, but no stocks and 6 TO…  Still love me my T.J.
Lance Stephenson – Ugh, so much for that…  Had to have groin surgery.  I feel about as queasy as I did when I finally watching The Walking Dead season premiere this weekend…  Talk is the Pelicans might waive him and sign Archie Goodwin.  "You're only good to us with a healthy groin, Lance, just ask EMBIIIIID!"
Terrence Jones – Goes from DNP-CD a few games ago to your Pels starting 4, putting up an insane 19/7/6/1/4 line.  I have so much Tjones frustration than I'm popping an aneurysm as I write this blurb.  Add him in all leagues.  FT% remains an issue – 0-4 in that game – but so much upside.  Why in the hell didn't the Rockets play this guy?!  Why in the hell is it eating all the satellites?!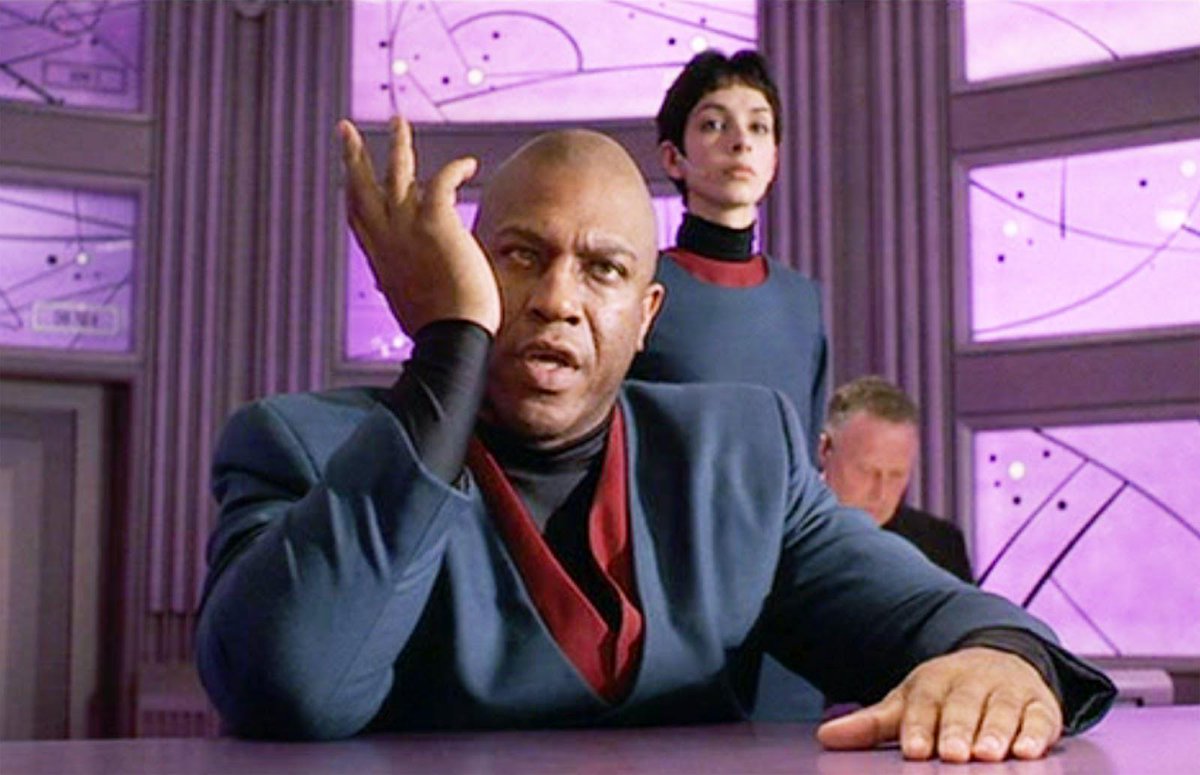 Dwyane Wade – Dr. Jekyll Mr. Hyde-d it this weekend!  Absurd 35/10/1 against The Poppycockers on Friday, then atrocious 4/1/0/1/0 with 2 TO on 1-9 shooting against the Pacers.  Didn't rub enough Bengay on himself on the back-to-back!
Chris Paul – Had a battle of bigger fantasy lines vs. Mike Conley Friday night!  27/4/11/6/2 with only 1 TO, along with 14-15 FT.  Remember when he was banged up to start last year, and everyone panicked (aherm, I didn't!  …looks the other way…)?!  Anyone that bought low in a keeper or dyno are reaping some mad rewards.  CP3 probably wins, but Conley was 30/2/10/1/2 with 0 TO and 7 treys.  Look at at that production on only 1 combined TO!  Hey C.J., when Conley is off such a hot game, mayyyyyybe you don't leave him this open at the end of the quarter yesterday…
Marc Gasol – 7-14 yesterday afternoon was his first game at 50% from the field.  Was shooting 34.1% going into that game.  Taking iso jumpers, popping out for 3s…  That FG% is gonna be a problem, as he's slowly Ibaka-ing his game.  Deeper range on his FGA is also impacting his boards, getting only 3 in that game.  At least the BLK are mostly still there.  For now.
C.J. McCollum – Tied a career high by putting up 37 on the Grizz, in a 37/4/2/1/1 line with 6 treys.  C the J, be the J!  But as we saw above, don't play the D…
Stephen Curry – As mentioned in the open, 0-10 3PTM and his first game without a trey since I learned how to count.  To be fair, I'm not very smart, and it took me a while…  I still gotta think this gets turned around.  Not like the Warriors are going to lose to the Lakers by 20 most of the time…
Larry Nance – Man, there have been a few Stranger Things, but Nance is coming alive!  12/9/2/0/1 on 6-6 shooting Friday night, and coming of age like he just lost his V card to Steve Harrington.  Certainly 12er worthy.  Hopefully his game late last night went swimmingly and this analysis isn't Upside Down.  I was sleepy time around when this tipped…
Julius Randle – 20/14/2/1/1 in that Dubs beatdown, but I'm sad after those 6 dimes in the opener, we're not seeing a little more facilitating.  That would make me like Randle more…
Lou Williams – Also played big in that Warriors win, going 20/2/4/3/1.  I'm really pissed that Sweet Lou is playing a sour 23 minutes, all in the name of showcasing Nick Young.  LouDub's numbers are actually way better than they were in 28:27 MPG last year.  He's worth a 12er roster spot in most leagues methinks, but I've always had a soft spot for my Sweet Lou.
Karl-Anthony Towns – Had a fun little hero-ball battle with Russell Westbrook at times against OKC Saturday night – scoring 33 points – but Wiggins-ing it with an empty line.  Been playing next to that lazy Canadian too long!  33/6/0/0/1, but added 3 treys.  KAT is up to 1.6 treys a game now.  KAT man do threes!  Even if they look like FTs for him…
Steven Adams – On the flip side, Adams had a nice line as well, going 14/8/2/2/2.  His FT stroke looked really true as well, making a pair of freebies for a small-sample, small-volume 90.9% thus far in 16-17.  The blocks coming along is making me feel like I might indeed have to pull an Ozzy Osbourne and eat a live crow here….
Emmanuel Mudiay – Kinda burying the lead.  This:
Now, of course he cooled off a ton, but that's why I ranked him high.  A starting PG with crazy potential.
Wilson Chandler – Despite Slim hating the surname "Chandler" in the NBA context, went 22/5/2/1/0 on 8-14 shooting when I went to bed as this game was ending.  19+ Pts in 3 straight now, getting a few boards…  Pretty empty through, with not a ton of treys and virtually no Ast/Stl/Blk.
Andre Drummond – The king of shoulder hair bounced back from a StanVan benching to go 19/20/1/1/3 against the Nugs.  Almost a Goromotaro!  And a dominating Pistons win, they were up like 19-2 to start that game.
Bobby Portis – Got some junk time burn as the Pacers were blowing em out, going 16/5/1 on 7-9 shooting Saturday night.  But only 3 minutes the game before…  Dammit Bobby!
Jeff Teague – Hopefully you bought low after a slow start, as fresh off a 16/4/6 bounceback on Thursday goes 21/1/6 with 3 treys in a nice Pacers win Saturday.  Indy had been coming along pretty slow; this was a big W blowing out da Bulls.
C.J. Miles – Man, I did not see Miles having this sort of role!  16+ points the past 3 games, capped off with a 20/4/1 line Saturday with 4 treys.  Sure a little bit was likely in junk time, but apparently the high-flyin', high-octane Pacers offense still need a spark off their bench!
Jeff Green – Speaking of sparks off the bench, and no NBA talent has really sputtered like Jeff Green!  Hah, well that might be hyperbolic, I'm just remembering how much I liked him for what I thought would be a breakout 13-14 season with the C's!  18/5/3/0/1 in a nail-biting win over the Wall-less Wizards.
Serge Ibaka – Green played mostly PF, due to SKIIIIIIILES!!! benching Ibaka most of the second half.  Oh wait, what?!  A NORMAL coach did this to us?!  VOOOOOOOOGEL!  The Wizards play smaller stretch-4 types, so the matchup play at least makes a little sense…
John Wall – Frustrating DNP-rest.  He played minutes in preseason just fine and is at 34:18 MPG thus far…  Where's Wall, doh?!  Tomas Satoransky got the start and got 32 minutes, but a bleh 8/2/3/1/0 line.
Joel EMBIIIIIIID – Almost added a few extra "I"s by nearly beating the Cavs Saturday night!
22/6/2/1/4 against the defending champs, but the Sixers remain winless losing by a single point.  Like The Lego Movie, everything has been awesome, except that little tiny stat called TO.  6 in that one, bringing his season average to 4.3.  But the USG is still insane in the membrane, as was the 4-4 3PTM Saturday!  I'll bet if Embiid is having trouble getting his motor going with the ladies, he just smiles at them and says "trust the process"!
Robert Covington – Trust that… he can make shots again?!  1-10 from the field including 1-9 3PTM.  Maybe you try a dribble drive at some point, Lord Covington?!  Now 16.7% from the field on the season, but at least he's chipping in some D stats!
Ersan Ilyasova – I think I made Slim's face go pale – go Ghostface – when I said over/under 16 PPG for Ersan while on the Sixers on the Pod.  I got scoffed at I say, scoffed at!  21/4/0/0/0 in an empty ThrAGNOF output, but indeed 4 treys and he's at 17.5 PPG so far!  Woo!
LeBron James – It'd be really cool if up until the last week or two, LeBron and Westbrook are trying to pad their stats in a season-average tripdub race.  22.8/8.8/10.7 thus far, accentuated by 25/8/14 in that Sixers win.
Garrett Temple – Had a huge weekend, going 19/3/4/3/0 against the Bucks on 7-10 shooting (5-6 3PTM), then a usable 8/3/1/1/1 last night.  They paid him to fill many roles, so I think he still gets burn despite playing a lot of PG right now.  Deep league flier.
Mirza Teletovic – As ThrAGNOF as it gets, hitting 7 treys Saturday night.  22/0/1/0/0 and 7-9 FG (7-9 3PTM).  Hah!  But that's what ThrAGNOFs are for!
I hope everyone had a great weekend, and you're pumped for week 3!  Catch you tomorrow!