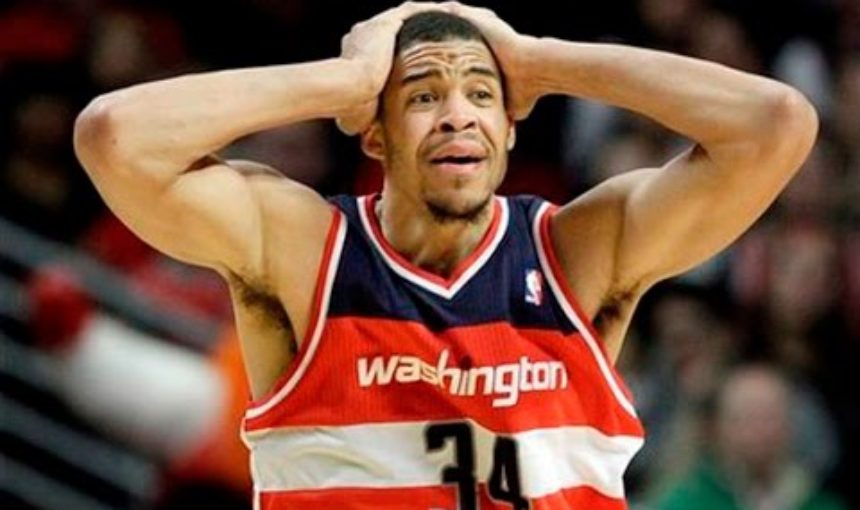 Lady and Gents!  The time is here!  Time for me to expose myself to the ridicule of the internet by laying out my somewhat conservatively outrageous predictions for the 2016-2017 NBA season! All positive input would be greatly appreciated.  All disagreements will result in heated comment debates with no one actually being right, since the season hasn't even started yet…
Last preseason, I had some solid predictions that were quite controversial!  Namely, that Isaiah Thomas would break out, and that Greg Monroe would be a complete bust.  Ironically, the uncontested predictions were the ones that didn't fare so well… Primarily due to injury, but what can you do about that?  Clearly, nothing, if you're the Pelicans medical staff that is.
A little note before hand, my bold predictions will be made relative to the fantasy pros consensus projections.
Lets get this party rockin!
Russell Westbrook – PG – Bust
Westbrook will finish outside of the top 3 in 9 cat leagues – See my Westbrook post for why.
James Harden – SG – Boom
Harden will finish as the best player in fantasy.  With D'Antoni's system in place, and James functioning as the point guard, it will be very difficult for Harden not to finish first overall.  I also wouldn't be surprised to see Harden push 10 assists in this fast paced system, with no Howard to steal touches as well.
Klay Thompson – SG/SF – Bust
With KD in town, the 3rd splash bro simply won't get the touches he needs to maintain value.  Klay will not finish inside the top 50 unless there is an injury to one of the other 3 stars.  To change this, the Warriors could lobby the league to let them use a second basketball during the game – just a thought. #MakeBasketballFunAgain
Goran Dragic – PG – Boom
He's the stud in Miami, and I don't see how he won't break into the top 40 if he stays healthy.  The Heat simply don't have another playmaker.  I love Dion Waiters this year, but he isn't exactly going to take touches away from Dragic.
Evan Fournier – SG/SF – Boom
Top 50 finish.  Outside of Vucevic, who is gonna score? Hmmmm?  I'm waiting….  With good percentages and a few assists thrown in, Fournier should have a solid floor this season.
Ben Simmons – PF – Bust
The kid cannot shoot.  He will turn the ball over a lot.  Did I mention he can't shoot?  Simmons will not finish inside of the top 100.  On a side note, I actually went to a few of Simmons' games while he was in high-school.  He has an incredible skill set, but until he is able to develop enough of a shot to spot up and shoot free throws, I don't see much value there fantasy wise.
Jeremy Lin – PG – Boom
99 overall? Come on guys, he's going to be the only show in town!  I'm not sure the average NBA fan can name a Nets player outside of Brook Lopez and Lin…
Top 75 finish if healthy.  Book it!
Matthew Dellavedova – PG – Boom
This is honestly a bit of a gut call, but with Middleton out, I think Delly will help fill some of the void.  He definitely should outproduce his 138 projection spot.
Buddy Hield – SG – Boom
If you saw my Buddy Hield post,  you'll know the reasons behind this.  On top of the ones given in that post, he also should have the ball a lot more with Jrue out.  Volume will be the name of the game for Buddy.  I'm sure it will be a bit of a bumpy ride, but 148 is an absolute travesty.  I don't see why he won't finish top 75.   (Yes, that's a step back from my overexcited number in the post – sue me.)
Cameron Payne – PG – Boom
219 is absurd.  He will have opportunity, and he will produce.  It would be no surprise to see him finish in the top 150-170 range.
Honorable Mentions:
Booms – Aaron Gordon, Elfrid Payton, Harrison Barnes, Jusuf Nurkic, Jerryd Bayless, Dion Waiters, Tyler Johnson and Garry Harris
Busts – Sixers Centers, Otto Porter, Scott Skiles, Greg Monroe, Javale McGee, Boozer's painted head, and Lebron's Hairline… (Yes, I'm aware that's overplayed)
That's it for today folks!  Let me know how you think I did, and feel free to let me know who I missed.