As we prepare for the 2016-17 Fantasy Basketball Season, I'll be taking a look at each NBA team with their major adds and drops to see if we can pan for any surprise rotational gold.  This open is especially witty for the Nuggets.  We'll be counting down from worst NBA regular season to the best, mainly because I'm still figuring out how to rank the Warriors…
Minnesota Timberwolves (29-53)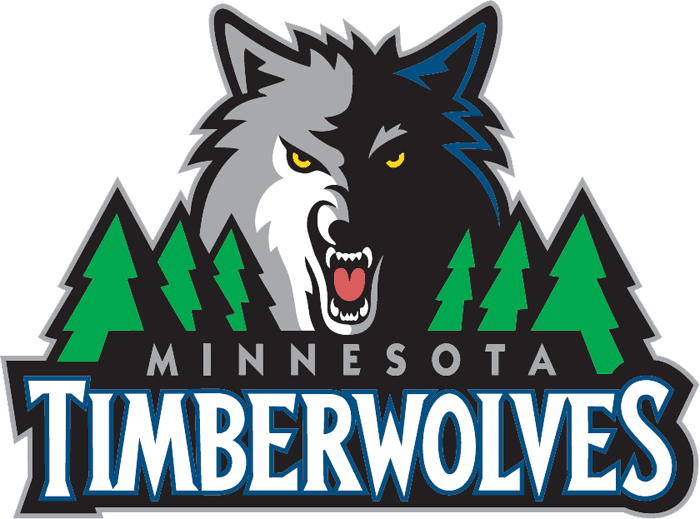 Key Acquisitions:
G Kris Dunn (Rookie)
F/C Jordan Hill
G/F Brandon Rush
COACH TIBBY TIBS!
Key Losses:
G Kevin Martin
G Andre Miller
Mayyyyybe Kevin Garnett, which would dramatically drop their average age…
Wow, this is going to be one of the most similar looking teams from last year to this season, with their only overhaul at the head coaching position.  And yet, I think they're going to be a popular sleeper playoff pick after finishing 5th worst in the NBA last year.
The Wolves will presumably roll out the same starting 5 that ended 15-16, and it's a mad fun team.  Rubio with the passes, LaVine with dunks, KAT with the post game, Wiggins with the isos, Dieng with the D, lions and tigers and bears, OH MY!  And they add into the fold another combo guard who easily looks ready for the NBA, not to mention the Summer League MVP.  Plus some underrated vet backups to get this young crew through their run at making the playoffs.  Here's how their roster is shaping up:
PG – Despite Minnesota's best efforts, Senor Kankle Ricky Rubio is still on the team and still your starting PG. BORING!  I still love Rubio though.  Mi amor.  Mi corizon!  Want to hear an ugly number?  Rubio made 2.9 FG a game last year.  Less than 3 baskets a game!!!  Wow.  But on the flip side, his horrific FG% did go up a tad even with more 3s attempted and made, he got to the line more, and had more steals and less turnovers.  The 2+ SPG plus the FG% being really low volume still has him a little underrated in my book.  8.6 AST:2.5 TO is pretty solid for anyone.
Even with all that said, Kris Dunn looks ready NOW.  I know I was pretty cold on him in our draft day prep/analysis, but after seeing him utterly dominate Summer League and reading more and more advanced scouting, I am buying in.  Dunn only played in two games due to a concussion this Summer, but was arguably the best player stats-wise going 24/7/3/2/1 shooting 54.3% from the field and getting to the stripe for 15 freebies (7.5 per).  That said, it still has that tinge of MCW…  3 turnovers per (that's not the worst…), 7.5 fouls (ouch!), 1-6 from deep and only shot 60% on those free throws.  I worried about the TO/FG%/FT% coming into the league, but there's still plenty of time to see what happens in those cats and this was obviously a very small sample.  If Rubio gets dealt in the pre-season somehow, Dunn might vault into that Dennis Schroder range.  But if that doesn't happen, I honestly don't know how Dunn can be draftable.  Tom Thibodeau loves playing his starters big minutes, and Dunn isn't pushing LaVine from the starting 2-guard, despite Tibby Tibs saying Rubio and Dunn can play together in a presser.
Then just to make things more interesting, Tyus Jones, who was/is probably looking at D-League time, goes out and wins the Summer League MVP and takes a below-average team according to Summer League pre-rankings all the way to the Summer League Finals, losing on a pair of buzzer beaters in the 4th and OT by Denzel Valentine.  Jones ended up going 20.4/3.8/6.8/1.4/0.0 through 8 games, taking 9+ FT attempts in each of the final four contests.  He easily could function as the backup PG if Rubio is moved.
SG – It's LaVine time!  Get out your punny team names!  LaVine La Vida Loca!  LaVine on a Prayer!  After a slow-ish start (mostly due to being a backup), LaVine exploded in the second half and went 17.3/2.8/3.2/1.1/0.2 with 2.4 treys on 47.4% FG shooting as a starter.  With 2.1 TO and the low D stars and FT volume it indeed is a little ThrAGNOFfy, but LaVine has taken huge steps from being a raw rookie to a plus starter in two short seasons, so I believe\when he says a big goal is getting to the line more that we will see more FTA.  I'm not going to rank him too crazy, but he should be within the top-75.
Behind LaVine, it's probably Dunn and Jones as they feature frequent sets of combo guards.  The more I look at this, the more upside I see for Dunn to get maybe 25 MPG out of the gate.  Mayyyyybe I'll have to think on this a little more and push for Dunn to be a last or second-to-last round sleeper.
SF – F you, eh!  Friggin' Andrew Wiggins.  Thanks for looking like you could push into the superstar realm only to be a boring mid-range shooter.  Although, DeMar DeRozan got paid plenty.  I guess it could be worse…  I certainly won't be the Wiggins' pundit I was last year, but there were still some encouraging signs in his brutal second season.  FG% went up virtually every month, month-to-month, to 50+% in March and April. The FT% went up post-ASB (although volume sunk a tad), steals went up as the season went on, and he averaged a trey a game in March + April.  But the blocks-upside never materialized, the boards went wayyy down, and it just wasn't the step forward I thought we'd see.  Despite all his flaws, he's pretty safe though.  Only missed one game last year, and played through a back issue early on that hurt his numbers.  I think he'll be a solid mid-round buy.  Plus he was already playing a boatload of minutes, and now has Thibodeau as his coach…
It's a little annoying that Shabazz Muhammad has to continue to toil as a reserve.  And it's not like the Wolves need extra offense at the 2 or 3.  With Tibby's aforementioned rotational history, don't be surprised if Bazz sees another season of his minutes going down, and slipping to under 20.  Blah.
Others in the mix at wing will be the recently-signed Brandon Rush for some small-minute ThrAGNOF and Tayshaun Prince refuses to retire.  Maybe KG will convince Prince to join him for a game of bingo at the retirement home.
PF – Huh?  Wait what?  What is that?  I think I hear something…  Chugga chugga chugga, chugga chugga chugga chugga, CHOO CHOO!!!!  It's the Mother F Dieng Train!  And this beast is out of control!  Let's blow some minds with some stats, which I also mentioned in my Way Too Early Top 50.  Through games 14-82 (another subtle thing to love right there, he suited up for all 82 games) Gorgui Dieng played over 28-and-a-half minutes and averaged 10.8/7.5/2.0/1.1/1.2.  It doesn't hop off the page, but how about with 53.9% from the field and 82.6 FT%!!!  And he STILL only started 39 of those 69 games.  During that span, Gorgui ranked out to 45th in per-game stats, but some of those above him in per-game include some wonky vets who only played in one game.  In total value over that span, wait for this…  24th in overall value! And as a starter, numbers hop up to 12.5/7.9/2.3/1.1/1.4 and 55.8% from the field.
Take that 24th overall value at 28.5 minutes, and extrapolate it to a Tom Thibodeau role.  Yeahhhhhh.  I'm talking dirrrrrrrty and you like it!  In 38.5 minutes per game, he could easily be a second-rounder!  I hope to be a passenger on the Dieng Train in all my leagues.
Backing him up will be the shell-shocked Nemanja Bjelica, who I'm sorry, looked over-matched in the NBA.  He should still get some stretch 4 run though with the second unit.  They've also got whatever they get out of KG (if anything), and Adreian Payne is still around as a serviceable backup.  I don't see any reason why any of these guys should derail The Dieng Train.
C – It's all like the movie Fallen.  It begins and ends with a KAT.  Spoiler alert!  And kinda a weird reference…  I always liked that movie though!  Denzel can carry anything…  Anyway, Karl-Anthony Towns is a no-question first-rounder, and is going to play a ton.  I don't think we need to say much more here.
I wish that Cole Aldrich was given a starting role at some point…  He's got a very underrated fantasy game.  He signs to be a backup to KAT, but it's not even clear he's the primary backup.  They also have the floating corpse of Nikola Pekovic, who is reporting to training camp early to try get extra work to keep him healthy.  Sure, more physical activity will keep ya healthy, bud!  Then last but not least, we have SC Apple and the always high Jordan Hill.
All these vets are behind a phenomenal young guy.  Lots of money for sitting down every other night!  Music to the ears of a stoner…
JB's 2016-17 Projection: 48-34
One of the biggest reacharounds we'll see this season.  Wait, I think I mean turnarounds…