Ranks are hard!  I almost changed the title to "Way Too Much Of A Headache Ranks" since 2016-17 is gonna be ridiculous on draft day!  So many guys with upside, so many injury question marks, free agency is gonna explode, we still have rookies to mix in here…  And I don't feel like I have as many "on a limb" calls as the past few seasons.  Everything seems to be nebulous, murky, jiggly-like-Raymond-Felton-running, "I guess this guy seems about right" kind of ranks filling out the top 50.  If anyone thinks they're more excited than I am for free agency and the NBA Draft, they would be sorely mistaken!  I need some clarity out here, dammit!  Hopefully with some signings and scouting the rookies, I can find some more bold calls when we get to the "real" ranks in August.  Or maybe I'm gun shy after the Wiggins fiasco.  That will go down as one of the biggest international scandals in history…  Dammit, eh!  Here's my Way Too Early Top 50 (1-10 can be read here, 11-25 here) for the 2016-17 Fantasy Basketball Season (with 1-50 in a complete list below):
26. Blake Griffin – I can totally see the argument he should still be a top-25 guy, I hope you don't start swingin' at me!  Player risk doesn't have to automatically equate to injury risk, if you know what I mean.  I just feel like there's some "player" risk here.  I get he's looking better in the playoffs and probably staying with the Clip, but meh, I wouldn't be excited drafting him.
27. Eric Bledsoe – Here's your injury risk!  Injuries have been a question mark for mini-Bron, and last year was just a kick in the nards.  But he got the meniscus surgery that takes longer to heal while promoting a 100% healthy recovery, so there's certainly a path to being a top-20 player.  Even if he looks unbelievable in the preseason, I doubt I would move him up at all due to the lingering question marks.
28. Brook Lopez – Look, I get it.  He's healthy now.  The clownfoot operation removed the clown from his foot.  A clownsectomy.  But it's not like he was a top-10 guy this past year, he was 23rd in per-game stats per BBMonster in 73 games.  I mean, how can anyone be excited to draft someone off the Nets?!  The numbers all seem fine and repeatable, I just don't see any way he dramatically improves.
29. Victor Oladipo – True story, I just typoed his name as "Victory" when first typing out his name there.  Feels like some sort of divine, cosmic sign!  Luckily these are my way-too-early ranks, so I can afford to wait it out a few more months before putting his rank in stone.  I'm just beating around the bush here, I love his talent, hate the team.  You know where this is going!  You all do!  …wait for it…  WAIT for it…  ……WAIT FOR IT!!!….   SKIIIIIIIIIIIIIIIIIIIIIIILES!
30. Kyrie Irving – Kyrie vs. IT2/3…  One of the tougher toss-ups in my ranks.  Kyrie didn't have a great year, came out to 56th in per-game, but I dunno I just feel like there's still something there, even if he's stuck in that big-3 system.  Plus we saw a very cautious amount of run, playing 31:27 a game off injuries, well under the 35ish he averaged the 3 years before.  The per-36s really don't look that different.  With a healthy offseason, I narrowly leaned Kyrie over IT2/3, but I'm not spending a 2nd round pick on him.
31. Isaiah Thomas – Because I'm tall and sometimes a douche, I have a saying I use a lot: "short people are hiding something".  It's true!  I mean, look at IT2/3!  He was hiding superstardom from us all!  It's a conspiracy…  Even during this revelatory year, he came out to 36th in BBMonster and I dunno if the Celtics really offer him much more upside.  I think he'll be solid again!  But that glimmer of upside from Kyrie was my determining factor between the two.
32. Gorgui Dieng – Wooooo, let's start getting the Dieng Train out of control!  Join me, Razzball Nation, let's take this Dieng Train to the promised land!  And who better to take you to the promised land than Tom Thibodeau himself.  Gorgui might play 40 minutes a game!  Through the first 13 games last year, Gorgui averaged under 19 minutes a game and we all wanted to bitch slap Kevin Garnett.  I mean, he's the master at the bitch slap!  Oh dear lord, I'm so mad I couldn't find the video!  So in a game, KG got into some body checking with someone, then decided to start throwing up hands to slap but while retreating from who he was slapping at.  It was so pathetic!  If anyone can find it, I would love them forever, pleassssse someone find that for me.  Anyway, through games 14-82 (another subtle thing to love right there, played all 82) Gorgui played over 28-and-a-half minutes and averaged 10.8/7.5/2.0/1.1/1.2.  It doesn't hop off the page, but how about with 53.9% from the field and 82.6 FT%!!!  And he STILL only started 39 of those 69 games.  During that span, Gorgui ranked out to 45th in per-game stats, but that includes some wonky 1-game played vets.  In total value, wait for this…  24th in overall value!  Choo Choo!  Here comes the Dieng Train!
33. Khris Middleton – No one outside of the top-25 in these way-too-early ranks had more commenter discussion than The Duchess.  The fame is crazy for British Royalty!  According to BBM, he came out to 31st in per-game stats, and all per-game stats get a disclaimer since 1-game of friggin' Dahntay Jones throws it all off (he came out to 25th…  Sleeper alert!).  Anyway, it was obviously a career-year, scored a ton, made a nice 3.5-3.9 FT at an incredible 88.8%, and nearly doubled his AST to 4.2 with only 2.3 TO.  My concern is what Slim and I said in the comments – how will his usage hold up if Giannis takes over this team?  I imagine not too much, it actually went up late in the season while Giannis was the "PG", but there's Jabari Parker as well and I just don't think we see the same scoring or assists.  3s might go up!  And the steals should stay solid.  But I couldn't see taking the Duchess any higher.
34. Rudy Gobert – Monsiuer Elbow certainly stifled a lot of fantasy teams last year!  A big Razzball guy heading into the season, Gobert looked gassed from playing international Summer ball, then tore up his knee.  Luckily it wasn't too bad, and he returned after a month off to look a smidge better, but not the freakish Oi Vey! we were hoping for.  Wow, actually that's Yiddish not French, huh?  He wasn't the… yeah I got nothing, I am Frenchless!  He's still only 23 – will turn 24 before next year starts – and I still could see him pushing 2.5 BLK with a usable enough FT%.
35. Kevin Love – I've been pretty anti-Love since he moved to the Cavs.  I guess that means I've been pro-hate!  Per-game, Love came out to 39th overall in 15-16, plus he played 77 games.  He's still struggling in a few areas – mainly FG% and 3PT% – but it's a boring slow-and-steady-wins-the-race pick if the Cavs keep that core together.
36. Nikola Vucevic – There's not many bigs in the NBA that are as consistently boring as Vuc.  All he does is consistently produce top-30 seasons, finishing 27th in per-game last year.  Unfortunately, all he does is miss some games every year too.  Plus, ya know, SKIIIIIIILES!  He's as unsexy as it gets, but I think a solid pick here.
37. Carmelo Anthony – Karl-ANTHONY Towns and ANTHONY Davis have both far surpassed the premiere Anthony in the game.  All we need now is Fab Melo to have a resurgence, so Carmelo wouldn't even be the premiere "Melo" anymore!  I can't imagine any team where Melo [not Fab] would have more optimistic upside than on the Knicks, and speculation from sources make it sound like he's got one foot out the door.  And dem knees, doe!  Melo now starts a chain of injury-concern guys…
38. Jrue Holiday – Despite every intention of the Pels medical staff to keep him OFF the court, Jrue made it through 65 games and fared decently enough with a 62nd rank in per-game valuation.  But a large chunk of that was in strict minutes-limit games early on and Jrue really thrived as the season progressed.  33:26 MPG in the second half, averaging 21.2/3.3/7.3/1.7/0.3 with 1.7 treys on 44% shooting.  Dem fightin' numbers!  There's certainly still risk in those legs, but his upside in a full season is worth a stopgap in-between the second and third tier PG.
39. Derrick Favors – Baby got back.  And D-Fave got back…  Pretty worried about these back spasms, as they cropped up in 14-15 and took nearly a month last year.  Then he ended with a knee issue, and I'm not feeling perfectly sanguine that Favors isn't breaking down a bit.  Sure his 29th per-game finish was mad favorable, but I wish he didn't limp through the second half like that.
40. Pau Gasol – Ugh, ranking in April is tough!  Last we heard, Gasol was shut down due to continued swelling in his knee, and we're awaiting to hear MRI results.  So who really knows if he needs surgery…  Obviously a big knock on a 35-year-old 7-foot vet.  Then there's the question of where he will play, which will almost assuredly be a worse situation than with the Bulls lack of offensive ability in the frontcourt.  All that said, he still had a top-17 finish last year in per-game and we've been writing him off the past few years.  Still worthy of top-50 consideration at the very least.
41. Jae Crowder – Finally, someone hopefully healthy!  Although this ankle thing reportedly limiting him through the playoffs thus far is annoying…  Anyway, Kawhi-lite finished 31 in per-game stats, thanks largely to being a metrics-whore.  Scores, gets treys, gets D stats, and doesn't turn it over.  He's a solid 4th rounder if you have a pretty balanced team through your first 3 picks.
42. C.J. McCollum – See, we can forgive and forget, amiright?!  A popular sleeper across many outlets coming into 15-16, McCollum blew my expectations out of the water by obliterating his previous per-36 numbers shifting into a starting role.  I almost refuse to believe he shot 44.8% this past season.  The A:TO still wasn't great and I wish we saw more than 1.2 STL, but even so, he's pretty much DeRozan with 3s.  I'm a little worried about how the Blazers fill out their frontcourt in the offseason, but CJ should still get his.
43. Rudy Gay – Business as usual, finishing 46 in per-game in another yawnstipating top-50 finish.  Get this guy on a contender!  He's still signed through 2017-18, so unfortunately it looks like he's stuck in Sac.
44. Gordon Hayward – Man, I don't really know what to do with Hayward this year…  On the one hand, he's still the face of the Jazz, has multi-cat upside, and is just so dreamy to look at.  On the other hand, he flat out sucked in 15-16.  Well, maybe that's harsh, but you have to be harsh with good lookers!  FG% went down, 3PT% down, AST down, D stats down, all in 1:30 more MPG too…  And this was supposed to be HIS year with no PG and little identity on offense besides D-Fave!  I wish we saw more assertiveness and a step forward, instead it looks like he is plateauing and was 54 in per-game this past season.  He could take another step forward, but I don't see it being a leap.
45. Chandler Parsons – Back to our injury-run, I could easily see how Parsons stands way out in the top-50.  With more issues with his knees that cost him the finish in 15-16, Parsons is a big red flag.  That said, he might be in a big red jersey and head back to Houston, where he obviously had a ton of success.  His per-game numbers aren't good (80th), but he did vastly improve as the season wore on.  From Jan 20 to March 16 (last full game before re-injuring knee with a meniscus tear), 19.2/6.0/3.4/1.0/0.3 with 2.6 treys and only 1.8 TO.  During that 25 game stretch, Parsons came out to 22nd in all of basketball in both per-game and total stats.
46. Thaddeus Young – A really nice surprise from Thad the Impaler.  Thad the Surpriser!  40th in per-game out of Thad, with a ton of signs this is what we can expect out of him in the near future.  I lovvvvvvvve that he stopped shooting treys, as it brought his FG% back over 50 (well over at that – 51.4%) for the first time in 4 years and destroyed his previous best in boards.  Playing next to clownfoot BroLo, you can do that!  D-stats stayed up, fairly low TO, this is another boring SF/PF in this stretch of ranks, but I'd be good with it.
47. Ricky Rubio – ¡Ayyyyyyyyyyyyyyy, caramba!  Mi amor Ricky Rubio es en fuego!  Yes, I wrote ALL of that without using Google Translate, a-thankyouverymuch!  I couldn't get more crap on my Rubio love last year, but lo and behold – top-50 finish baby!  76 games played baby!  What kankle…  baby?!  He is still an atrocious shooter, but marginally upped the treys to 0.8, dimes are still flowing with a lowered TO rate, and he brought the steals back over 2 per again.  And now with Thibodeau driving the boat, look out for those 36+ min lines from Rubio!
48. Nerlens Noel – It wasn't a dominant breakout by any means, but Captain N had a strong 15-16.  FG% took a huge leap forward (46.2% to 52.1%), and he scored a ton more points, putting up 1.2 more PPG in 1:30 less MPG.  Unfortunately the TO went way up and he lost a handful of swats.  I just really wish he was on a different team and not next to a stiff like Jahlil Okafor, but despite that, the multi-cat big man talent has him squeeze into my top-50.
49. Marc Gasol – Despite a slow start from Marc and the Grizz (really should've been the band name instead of "New Kids on the Block", how dumb), Gasol still finished at 41 in per-game numbers before Memphis got decimated by the Plague.  Gasol's season ended early due to a broken foot, and apparently the bone that's broken doesn't get good blood flow and is troublesome for big men.  Yikes.  I almost didn't even rank Marcy Marc, but if that foot stays healthy, he'll no question be a top-50 finisher.  Risky Marcy.
50. Tobias Harris – What a run from Tobias-Gobuyus-some-coffee in DET!  Improved FG%, 3PTM+3PT%, FT% by a mile, scoring, huge uptick in A:TO ratio…  We get it, he was pretty much better in every area comparing his 15-16 ORL numbers to his 27 games in DET.  And despite Skiles' best efforts, in roughly the same MPG as well.  During his DET stretch, I was surprised he was only 44th in per-game, but looking closer it's due to some pretty low D-stats (0.7 STL 0.4 BLK). Mr. Funke doesn't teem with overwhelming upside, but does fit a nice niche of stat booster with low TO.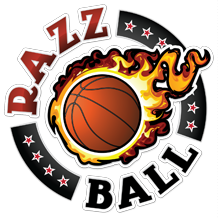 Way Too Early Razzball Top 50
2. Kevin Durant
3. James Harden
7. Chris Paul
10. Draymond Green
11. Paul Millsap
13. LeBron James
14. Kyle Lowry
15. John Wall
16. Al Horford
17. DeMarcus Cousins
18. Damian Lillard
19. Paul George
20. Kemba Walker
21. Jimmy Butler
23. Klay Thompson
25. Andre Drummond
26. Blake Griffin
27. Eric Bledsoe
28. Brook Lopez
29. Victor Oladipo
30. Kyrie Irving
31. Isaiah Thomas
32. Gorgui Dieng
33. Khris Middleton
34. Rudy Gobert
35. Kevin Love
36. Nikola Vucevic
37. Carmelo Anthony
38. Jrue Holiday
39. Derrick Favors
40. Pau Gasol
41. Jae Crowder
42. C.J. McCollum
43. Rudy Gay
44. Gordon Hayward
45. Chandler Parsons
46. Thaddeus Young
47. Ricky Rubio
48. Nerlens Noel
49. Marc Gasol
50. Tobias Harris