One of the joys added to my life since tying the knot a few years ago was the culinary arts. I'm not quite sure what happened first: the desire to impress my wife while we were dating, or my desire to watch Food Network as long as possible. Ok, actually, that's easy…I've been on the good impression train since Day One. It's called being a man. However, along the way my love for all things cooking developed. Well, not all things. But you put Chef's Table on the TV and I'm glued. For hours. Secretly, I just want to be a sous chef to someone great.
The sous chef is the numero dos. The Robin to a great chef's Batman. The Bonnie to someone's Clyde. You know, the Seth to someone's Steph. Sure, little brother Seth Curry may have eventually played at the more prestigious North Carolina school, but it's Steph Curry that's revolutionizing basketball. You'll never confuse the two, but lil' bro Seth's trying his darnedest in his attempts.
I wanted to call him the sous chef to Dirk's executive in Dallas, but let's call it what it is: that designation goes to Harry B (Harrison Barnes, for all you non-hipsters). Barnes has been a boon for the struggling Mavs so far, but while Dirk Nowitzki's been nursing a bum achilles, sous chef Curry's been getting some chicken curry on the menu lately. When given more minutes, and greater confidence to let it fly, Seth Curry's posted a penchant for steals, points, threes and dimes. If his minutes keep up, we could see more of the same from this past week when he topped the 30 mpg mark. Even with just a slight tick, it looks like Curry could be cookin' up a significant role on this Mavs team for the season.
And for week? Four games will do just the trick. Here's the 7 Ahead for Week 4!
The 7 Ahead
5-game week: N/A

4-game weeks: ATL, BKN, BOS, CHI, DAL, DET, HOU, IND, LAC, MEM, MIA, NO, NYK, OKC, PHI, POR, TOR, UTA




2-game week: N/A 



Weekly League Streamers (by Y! ownership percent on Sat/games this week): Thabo Sefolosha (22%/4), Seth Curry (22%/4), E'Twaun Moore (23%/4), Domantas Sabonis (12%/4), Maurice Harkless (31%/4), Lucas Nogueira (15%/4), Patrick Patterson (8%/4)
Stream days: Tuesday, Thursday, Sunday
Overall Thoughts: With basically the entire league playing a full set of games (3 or 4 is a full slate for an NBA schedule), the pickings and need for waiver additions and weekly streams is less than normal. That doesn't mean there aren't some decent options if you're hurting or looking, but you may have to target some statistical boosts rather than steal the next gem for the rest of the season. To the delight of NBA players everywhere, no 5 game schedules this week, but also no doubles. With three stream days (6 or less NBA games scheduled), the rest of the week will be chalk full of games on games on games. And, whether this was by design or not, the heaviest days all fall where football does not. Best matchup of the week? Friday's primetime special when Golden State visits Boston.
Monday: Eight games on the list, including the aforementioned sous chef du jour Seth Curry and the Mavericks traveling to play in Madison Square Garden. If younger bro is anything like Steph, big-time stats could be in store. Those Curry's always seem to shine in the brighter lights. Beyond that game we get the beginning of E'Twuan Moore's stream, albeit in a tough matchup vs. Boston. Moore's been averaging over 30 mpg while getting double digit shots consistently for the poop Pelicans this year. That should continue next week with a few steals to go along with at least 1 3PM and some decent points. The quantity here is what we're after, which continues to increase for Sabots in OKC, as well. Starting the week off vs. Detroit, this could be a great opportunity for Domantas to stretch the Pistons bigs, Andre Drummond, Tobias Harris, and Marcus Morris, to create more space for Russell Westbrook to do his Westbrookian things. This is a similar facet that Serge Ibaka developed in the offense, and should keep the rook's minutes up.

Tuesday: Our first stream day with only five games, we get to see Thabo and Mo for the first time this week. I'm pretty sure that's either the name of a 1980's R&B band, or a really dope law firm. You know, the kind that makes its own commercials. Either way, Sefolosha has taken a step up this season offensively. I don't believe he can maintain his torrid mark of 57.6% shooting, but the main reason you're taking Thabo is for what he's always done: defense. In need of steals? Well, at 2.56 spg Sefolosha is second only to Chris Paul in the NBA. He's been streaky enough as a scorer this season to add a lot of value elsewhere, but that mark is too good to pass up if you're in need. And I don't see the minutes dropping, especially against an athletic Heat squad on Tuesday. Also averaging 30 mpg is Mo Harkless for the Blazers. Auto-correct keeps wanting to switch his last name to 'harmless,' but he's been far from that from downtown this year, averaging nearly 2 3PM per game. Like Thabo, the infusion of one quality stat can sometimes be enough for great impact on your squad. And wouldya look at that…the Bulls give up the fourth-worst 3P% in the league at 37.0%. Time to stream ol' Harky! Oh, and that Lakers/Nets nightcap should be a real doozy…

Wednesday: A little more exciting than where Tuesday left off, Wednesday gives us a full docket of 11 games. Let's go Hump Day! The highlight of the schedule is when the Warriors visit the Raptors, but all of the valuable players on those squads are likely owned. Oh, wait…except for Lucas Nogueira and Patrick Patterson! Remember, it's all about one great stat if nothing else this week, and in his past four games Nogueira has totaled 10 blocks and 7 steals; is he the new Tyson Chandler? He has a long way to go to reach that level, but the four games Nogueira's suited up for the Raps have proven incredibly valuable: 8.3/7.3/2.3/1.8, with the last two being blocks and steals. While the Warriors don't allow a ton of blocks (4.0 bpg), their interior play has been the subject of criticism this season. If Nogueira and Patterson can one-two punch the Dubs with some efficiency, it will be incredibly impressive given that it's a back-to-back after visiting Cleveland the day before. Let's call it their Championship gauntlet. For Patterson, it's all about FG%. He's getting 30 mpg but only shooting 32%. With 7 3PM in his past three games, though, there's a window for value to come from him. Lastly, watching Seth Curry attempt to weasel his way to production against the defensive backcourt of Boston should be an interesting watch. And a great gauge at how much he's developed.
Thursday: Back to 5 games again. Streamers, unite! Well, kinda. Maurice Harmless Harkless is the only one playing this night. The gem of the day comes from the Portland/Houston game. Who can score more? James Harden or Damian Lillard? I could watch both of them ball for hours every day. Defense? Well…..we won't worry about that. They're two of the worst in the league, meaning Harden might put up a 40-15-20 triple double. Ha! Just playin…but for real. The young'n battle on TNT, Minnesota hosting the 76ers, could be a great watch, though, if Joel Embiid suits up to challenge Karl Anthony-Towns. Gimme more of that, sir…
Also, Ernie Johnson is the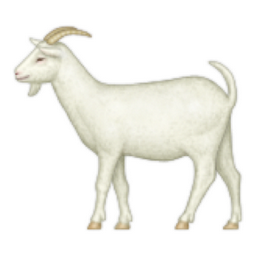 .
Friday: The weekend kicks of with some great games, including a back-to-back for the Blazers and the matchup of the week in Golden State v. Boston. You're likely playing all of your main options as there are 10 games on the schedule, but if you find any wiggle room every one of the streamer options take the floor Friday. As a Hawks fan I'm excited for the Hornets contest since both teams sit atop the East with the Cavs. Does anyone believe in the Hornets staying power? Another intriguing game is when the Spurs visit the Lakers. Can the Lakers continue to play up to their competition and potentially steal this one from the Spurs? (The answer is probably not…)
Saturday: Another full slate with 9 games on the register for Saturday, beginning with potentially th best of the day in the Jazz/Rockets. The defensive potential and prowess of the Jazz makes them a fun team to watch, but if George Hill is somehow still out until next weekend, the Houston Hardens might wax the floor with them. It should be interesting to see how well Rudy Gobert and Derrick Favors can guard the pick-and-roll between Harden and Clint Capela. New Orleans in the back-to-back makes Moore a great stream for the weekend, even though he goes from one of the best matchups (Blazers) to one of the toughest (Hornets). Anthony Davis needs help form somewhere…

Sunday: And with 6 games to end the week, Sunday brings another stream day. All but Sous Chef Curry are available to stream Sunday, and many face easy opponents. At this point the season is over 15% done, and we've likely figured out some teams. For instance, the Knicks are no Superteam, Derrick Rose, the Hawks may be better with Dwight Howard than they ever were with Al Horford, and both Oklahoma City and Indiana are going to contend. For a Championship? Doubt it. But they're contenders, and they play each other. Sunday is one of those 12pm/3:30pm/7pm/9pm slates that reminds you of the glory to come Christmas day. It's the preamble to post-Thanksgiving basketball, and I. Can't. Wait! Look for Dame Dolla to go off again vs. the Nets, and for the Bulls/Lakers matchup to remind us all of basketball days of yore. 25 years ago Magic Johnson retired from the NBA. It's been that freaking long.
DROP THOSE COMMENTS! And don't be afraid to send along any questions on trades, pickups or life! Good luck in Week 4!