Whether you're in your head-to-head playoffs or gearing up for the final month of the roto season, I'm here to help you figure out which moves to make to maximize your chances to win. Last week, I discussed the amount of games played per week and for the remainder of the season for each team and how to value their players accordingly. This week, I'll go through some free agent specialists to consider picking up. Next week, I'll return to my bread and butter: punting categories. As always, I don't only mean those that went with a season-long strategy of punting free throw percentage. By this point, you have so much more information about exactly what your team needs and, almost as important, what it doesn't need. Of course you know that you should be focusing on steals if you're only about 20 behind two other teams in the roto category or going all in on field goal percentage if that's the only category you need to swing the final score in your playoff matchup. But, from my own experience, I know that you're probably still focusing on players and categories that can no longer help you. It's so hard to decide to sit a 25-point scoring all-star for the final month of the season. But, if you're running away with points in a landslide, those points do nothing for you anymore. I remember multiple seasons where I had to completely ignore all stats except for steals and blocks for the final few weeks of a roto league. Sitting a guy like Damian Lillard (past 30 days: 0.9 steals and 0.2 blocks) for someone like Dewayne Dedmon (1.3/1.2). Forget the names and focus on the stats.
So, today, I'll give you some players you may be able to grab who can help you in the specific categories you need. This time of year, that's going to include some surprise players that are getting extra run and/or usage. So, this will also be a reminder to focus on what's going on now as opposed to the numbers we got used to in the first half of the season.
Want the best tools and projections to help dominate your league? Check out the Stocktonator, the byproduct of Rudy and machine making love. Click HERE for a FREE 3-day trial.
Rudy has been hard at work in the lab. His latest creation? DAILY LINEUPS PAGE. So good. So smooth. So helpful. He decided to go with the Sonny Bono red tint, while I prefer the blue tint. What say you?
The following category specialists are available in at least 50% of Yahoo leagues. I've included their 30-day stats for their category.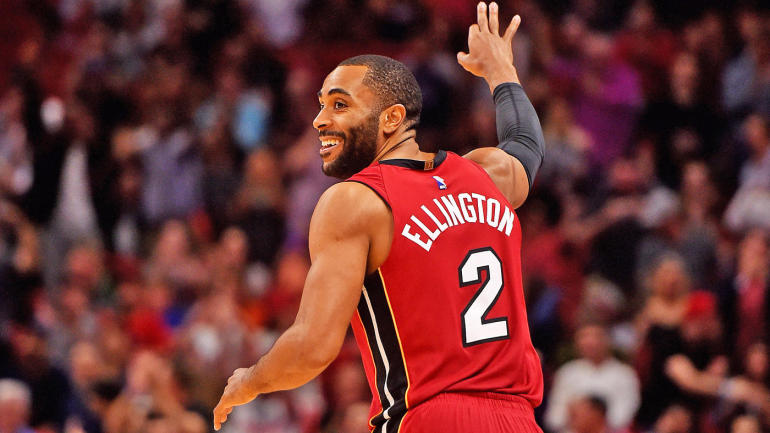 Three-Pointers
2.8 Wayne Ellington
2.8 Allen Crabbe
2.6 C.J. Miles
2.4 Terry Rozier
2.4 Reggie Bullock
2.3 D.J Augustin
2.3 Kyle Korver
2.2 J.J. Barea
Points
15.6 Montrezl Harrell
15.5 Reggie Bullock
14.5 Josh Jackson
14.5 Wilson Chandler
14.3 Allen Crabbe
14.2 Dillon Brooks
14.1 Tyler Johnson
14.0 Bogdan Bogdanovic
14.0 Terry Rozier
13.8 Caris LeVert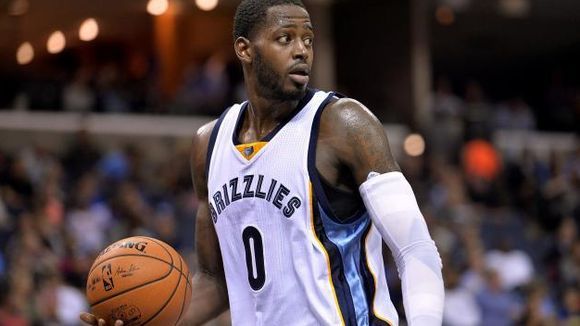 Rebounds
9.7 JaMychal Green
9.3 Ed Davis
8.5 Kosta Koufos
7.7 Nerlens Noel
7.5 Al-Farouq Aminu
7.5 Dwight Powell
7.3 John Collins
7.1 Dewayne Dedmon
Assists
7.7 J.J. Barea
6.1 Tomas Satoransky
5.3 D.J. Augustin
5.0 De'Aaron Fox
4.4 Caris LeVert
4.3 Emmanuel Mudiay
4.3 Milos Teodosic
4.3 Ish Smith
4.1 Kelly Olynyk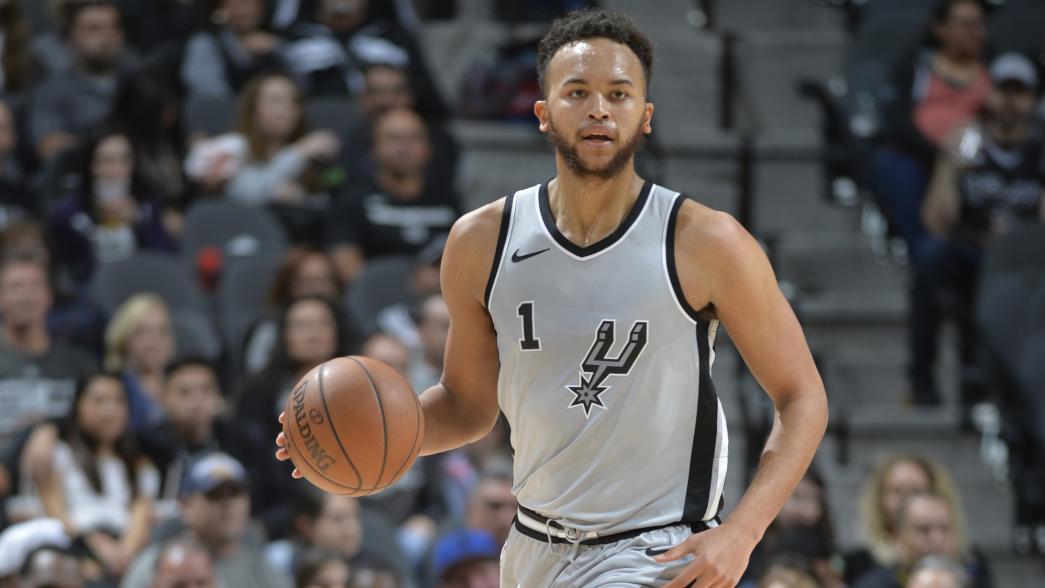 Steals
1.8 Kyle Anderson
1.8 T.J. McConnell
1.7 Cory Joseph
1.7 Jonathan Isaac
1.7 Mario Hezonja
1.6 Justise Winslow
1.6 Dejounte Murray
1.5 Cameron Payne
1.3 Caris LeVert
1.3 Nerlens Noel
1.3 Corey Brewer
Blocks
1.9 Jakob Poeltl
1.7 Kyle O'Quinn
1.4 Emeka Okafor
1.4 Skal Labissiere
1.3 Jonathan Isaac
1.3 John Henson
1.2 Jarrett Allen
1.1 Dewayne Dedmon
Field Goal % (in order of ESPN Player Rater impact)
70.5% Montrezl Harrell
67.3% Mason Plumlee
61.5% Dwight Powell
68.1% JaVale McGee
61.8% Jarrett Allen
58.2% Kosta Koufos
62.5% Jakob Poeltl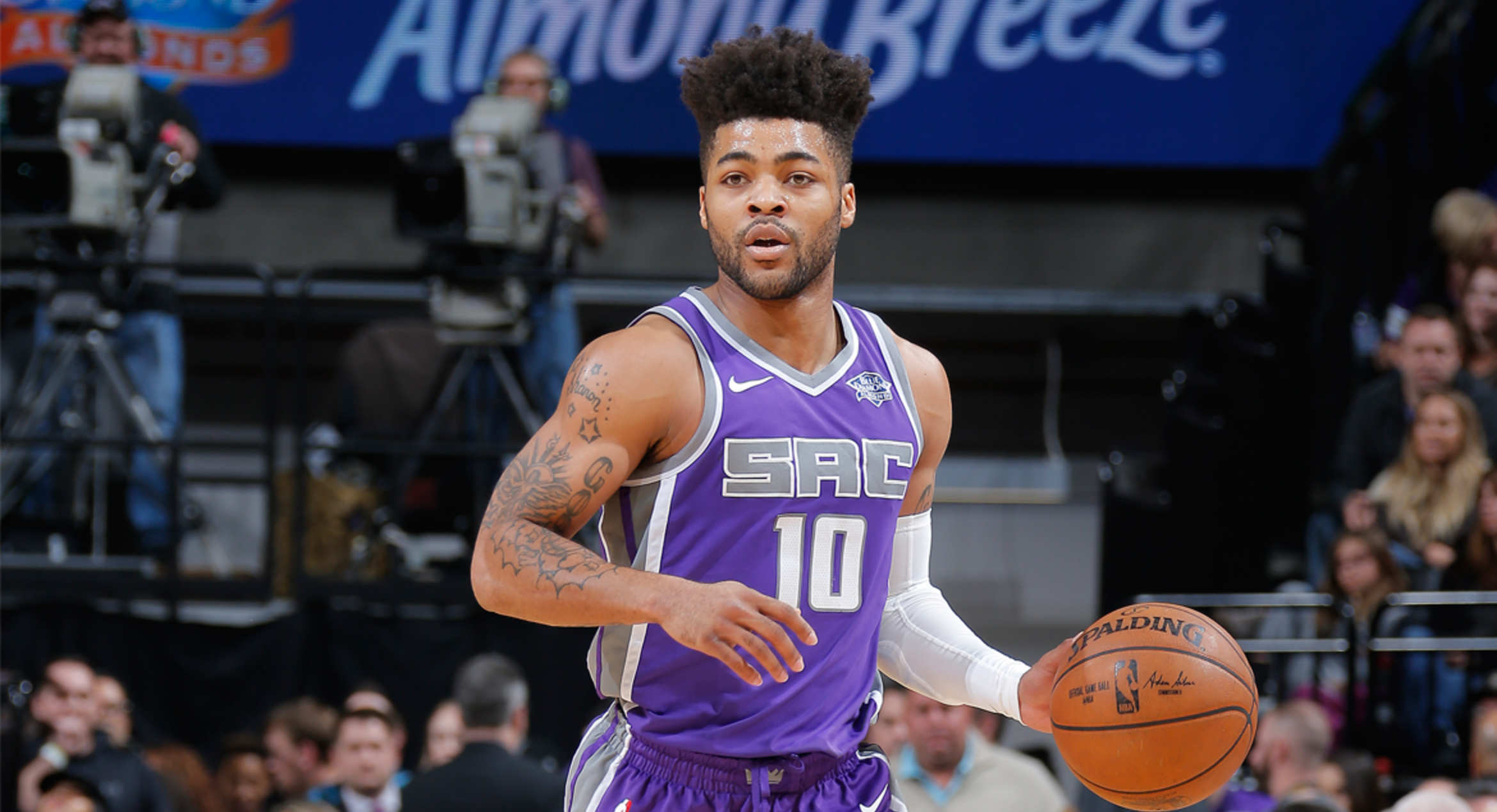 Free Throw % (in order of ESPN Player Rater impact)
96.4% Frank Mason III
93.3% D.J. Augustin
95.7% Jeremy Lamb
88.9% Frank Kaminsky
95.0% Corey Brewer
90.9% Bogdan Bogdanovic
94.1% Evan Turner
90.0% Marco Belinelli
93.3% Kyle O'Quinn
93.3% Mike Muscala
86.2% Tomas Satoransky
84.2% Kelly Oubre Jr.
89.5% Jeff Green
This week's classic fantasy line:
Since I extolled the virtues of Magic Johnson last week, here's a great Larry Bird season. In fact, I'll go with his stats from the same season (1986-87) I used for Magic (who was 27, while Larry was 30), and compare them. Larry was coming off three straight MVPs and had already won 3 titles. I present to you their 8th seasons:
Bird:    52.5 FG%/91.0 FT%/1.2 3pg/28.1 ppg/9.2 rpg/7.6 apg/1.8 spg/0.9 bpg/3.2 tpg
Magic: 52.2 FG%/84.8 FT%/0.1 3pg/23.9 ppg/6.3 rpg/12.2 apg/1.7 spg/0.5 bpg/3.8 tpg