[Final update as of October 26th!  I hope all of your drafts went swimmingly, and we have two more Razzball Basketball Commenter Leagues drafting tonight!   If you're feeling light on your teams this year, or want one more shot at a great draft, sign up and join one of those leagues today!]
We're back with the Razzball Hoops' all-in-one, frequently updated, hopefully mostly right, let's do this Rubio!, is this a run on sentence?, fantasy basketball ranks!
Below is our official Razzball Basketball top 200, which we'll be updating all through the offseason, training camp, preseason, and up until the final night before 2015-16 tips off.  With each player, I give a small blurb on my thoughts, list Yahoo position eligibility (since this is where we'll be playing our RCL leagues), and Slim gives his 9-cat projection along with projected minutes played.  Alas, Slim and I don't agree on everything!  So if you see a projection that seems out-of-whack with where a player is ranked, we've probably argued the point on the Podcast…  But we also love all of your questions/comments/disbelief at ranks.  We answer any and all of your comments, so if you play in different formats, have keeper questions, salary cap quandaries, or want to be the one to break a piece of news, the comment thread on this running post will be our hub for all fantasy hoops thoughts!
So without any further [James Michael Mc]Adoo, here's our one stop shop for the 2015-16 Fantasy Basketball Rankings:
(you can read detailed thoughts on all players in the initial ranking articles found in the menu above, or through these links:)
Rank 1-10 | Rank 11-20 | Rank 21-50 | Rank 51-75 | Rank 76-100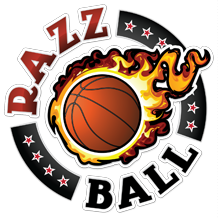 2015-2016 Fantasy Basketball Rankings
(rankings geared for 10/12-team 9-category H2H Leagues)
GREEN = rising | RED = falling
(stat projections by FG%/FT%/3PTM/PTS/REB/AST/STL/BLK/TO :MPG)
RANK
PLAYER, TEAM
POS
NOTE
1
Anthony Davis, NO
PF, C
Fantasy's unquestioned per-game titan, fantasy rightfully questions the durability.  He's going to add in a few deep balls and Gentry wants him to have even more O touches.  Viva El Brow!
Slim's Projection:
.515/.810/0.2/26.0/10.5/2.4/1.4/3.0/1.6 :36
2
James Harden, HOU
SG, SF
Very close to Brow for #1, very – and I mean very – minimal knock with Lawson stealing some usage whenever they play together. Brow still has a tad of upside after last year, I don't know if Harden can go up much higher.
Slim's Projection:
.445/.870/2.5/27.5/5.5/6.6/1.8/0.6/3.8 :36
3
Stephen Curry, GSW
PG, SG
I have a feeling he's going to be a consensus 1 or 2 – still very close between these top 3 – but there's some concern to the minutes as Golden State blows the scrubbos out.
Slim's Projection:
.480/.900/3.5/24.5/4.3/7.8/1.9/0.2/3.3 :34
4
Kevin Durant, OKC
SF, PF
Upside for a return to fantasy's top player, downside his foot issue hampers yet another season.  I'm obviously closer to the former, but he doesn't get into the top-3.
Slim's Projection:
.500/.880/2.3/28.0/6.8/4.4/1.1/0.8/3.0 :34
5
Chris Paul, LAC
PG
Obvious awesome dimes, low TO, nothing is unrepeatable.
Slim's Projection:
.480/.880/1.6/18.0/4.3/10.5/2.0/0.1/2.3 :34
6
Damian Lillard, POR
PG
Time to start getting saucy with it!  With one of the most horrific starting 2-5 running mates a PG has ever had in the history of the NBA (well, maybe the Sixers at times last year!). the Blazers are going to tell Lillard to try and put up MVP numbers in a tank season.  Monster points/treys, a good bit of dimes, the steals have become respectable, but it'll cost a high-volume FG% and a few too many TO.  The upside is too big to pass here.
Slim's Projection:
.425/.860/2.7/26.0/4.6/7.5/1.2/0.3/3.0 :36
7
Russell Westbrook, OKC
PG
Westbrook's 2nd half was one of the most unreal post-ASB runs we've ever seen, but obviously with Durant back, those unreal dimes and a good chunk of shots are going away.  Up a few spots in 8-cat, that's for sure!
Slim's Projection:
.440/.820/1.2/23.0/6.3/7.5/2.0/0.3/3.9 :34
8
LeBron James, CLE
SF, PF

A horrific start turning it over in Cleveland, LeBron also had a steep drop in FG%.  Both should improve, but he also has lost the blocks.  Solid #5.  DOWN – Officially worried he doesn't get to 70 games.  I didn't really feel the pain until I had a #6 draft pick and I really, REALLY didn't want to pick him.

 
Slim's Projection:
 
.505/.740/1.6/24.0/6.2/7.2/1.5/0.6/3.5 :36
9
John Wall, WAS
PG
Regression in the developing 3-pt game hurt, and high-TO originally had me keeping him outside the top-10, but now flipping him ahead of Klay, Boogie and Kawhi due to thinning of top-tier PG.
Slim's Projection:
.440/.800/1.0/19.5/4.5/10.6/1.8/0.6/3.7 :36
10
DeMarcus Cousins, SAC
PF, C
These last 3 are all razor thin, but Boogie takes a huge hit on your TO, and that's without your team having a PG. That said, he was playing some of his best ball in the 2nd half last year. Now has Rondo to facilitate without stealing shots, along with Willie Cauley-Stein to take some defensive pressure off.
Slim's Projection:
.475/.770/0/25.0/12.5/3.2/1.5/1.7/4.0 :34
11
Rudy Gobert, UTA
C
Monsieur Elbow!  Steiffel Tower!  The Big French Nickname!  Going to provide crazy big man stats, with an acceptable FT%.  Way above the true 'FT-punt' bigs.  If I'm missing the top-10, I feel dirty not having a top-end big or PG, and Rudy is my favorite of those positions.  I'll reach.
Slim's Projection:
.585/.650/0/12.0/12.5/1.8/1.0/2.9/1.8 :34
12
Klay Thompson, GSW
SG, SF
Proliferation of defensive stats and crazy %s for how many treys he takes, Klay has shed the ThrAGNOF label and shit on it.
Slim's Projection:
.450/.880/2.9/20.0/3.3/2.9/1.0/0.6/1.9 :34
13
Draymond Green, GSW
SF, PF
Woooooo, #OccupyDraymondGreen!  Don't worry about any sort of sharp regression, the multi-cat is here to stay!
Slim's Projection:
.455/.680/1.6/13.0/8.4/4.0/1.7/1.3/1.7 :34
14
Paul Millsap, ATL
PF, C
Under appreciated for three seasons now, he should see another small step forward in the perimeter game with DeMarre Carroll out of town.
Slim's Projection:
.475/.755/1.2/18.0/8.0/3.2/1.8/1.0/2.3 :34
15
Jimmy Butler, CHI
SG, SF
Sure there's injury concerns, but with Tibs gone, his ridiculous minutes should go down.  Rose will take a little volume, help with efficiency.  Love the strong game with low-TO.
Slim's Projection:
.455/.825/1.0/18.5/5.6/3.1/1.8/0.5/1.4 :36
16
Serge Ibaka, OKC
PF, C
Blocks have fallen 4 straight years from 3.7 to 2.4, I don't know how many treys he takes with Enes Kanter taking so many mid-range opportunities and Durant back. Swats should improve a tad, FG% certainly to go up from last year.
Slim's Projection:
.515/.810/0.7/15.0/8.0/0.9/0.5/2.7/1.5 :32
17
Kawhi Leonard, SA
SG, SF
With LA in town, Kawhi is going to get more shots from deep, wider lanes to drive, and get a career-best in dimes.  Pop's annoying rotations/minutes is all that stands in the way of a superstar season.  That is, except the scheduling committee giving the Spurs that awful playoff sched…  Smh…
Slim's Projection:
.480/.810/1.3/15.5/6.4/2.8/2.4/0.8/1.6 :34
18
Eric Bledsoe, PHX
PG, SG
Swinging for the fences, Bledsoe is by far my favorite of the mid-round PG and has his best G running mate in Knight replacing Dragic/IT2.  Will need some monster stats and a slight relief in TO for this to happen…  But the dramatic drop off of PG has him even more attractive as an early target.
Slim's Projection:
.450/.785/1.1/17.5/5.3/6.5/1.5/0.6/3.5 :36
19
Blake Griffin, LAC
PF, C
Nothing seems unrepeatable from last year, love the emerging dimes and improving FT stroke.
Slim's Projection:
.505/.740/0.3/22.5/7.9/5.3/1.0/0.5/2.3 :36
20
Paul George, IND
SG, SF

Even in his best season, he wasn't a first-round fantasy value.

 I was wrong!  He was 11th in total value in 13-14, I apologize to Mr. Green, the commenters, to the George family, to the world.  While I don't see quite an 11th finish again, I do expect a very strong return; although poor FG% and TO for a wing do have to be addressed with your team build.
Slim's Projection:
.420/.820/2.1/19.5/7.4/3.2/1.7/0.3/2.8 :34
21
Andrew Wiggins, MIN
SG, SF
Clear upside to have a superstar fantasy season, his post-ASB FT volume was insane.  I see monster scoring with a solid FG%, along with baby steps in the D stats. Of course the right build will need to be together to get him early third round, but I did it and was happy with it after a Harden/Ibaka 1/2.
Slim's Projection:
.450/.790/0.8/21.0/5.2/2.9/1.2/0.8/2.4 :38
22
Carmelo Anthony, NYK
SF, PF
Only 30th in per-game last year, sure injuries factored in, but I don't think there's enough reliability here to draft him higher.
Slim's Projection:
.445/.820/1.7/23.0/6.4/3.2/0.9/0.4/2.4 :36
23
Andre Drummond, DET
PF, C
Obviously a full-blown punt-FT big, as we move through the ranks I'm treating each pick as a 'best pick in a vacuum'.  Upside for monster post stats with no Monroe.
Slim's Projection:
.530/.380/0/16.0/13.5/1.2/0.9/2.0/1.6 :32
24
Pau Gasol, CHI
PF, C
Of course he's very unlikely to replicate 14-15, but he was 13th in per-game/7th in overall value.  This rank already builds in some regression, and he should have the minutes scaled down a tad with no Tibs to hopefully keep him healthy.
Slim's Projection:
.480/.780/0.1/17.0/9.8/2.8/0.3/1.5/1.9 :32
25
Al Horford, ATL
PF, C
Going to be very overlooked in 15-16, gives great value in high-volume FG% and microscopic TO that many drafters ignore for bigger counting stats.  MPG risk with some blowouts likely sink his value a tad.
Slim's Projection:
.540/.740/0.2/16.0/7.5/3.3/0.9/1.4/1.5 :32
26
Marc Gasol, MEM
C
Gasol brothers razor close – would take Pau for boards, Marc for a little more help in out-of-position dimes.
Slim's Projection:
.490/.785/0/17.0/7.8/3.8/0.8/1.6/2.1 :34
27
Nikola Vucevic, ORL
PF, C
Some look at his low steals and blocks for a big and dismiss him, but was 22nd in per-game last year due to high-volume FG% and a good FT% for a big,  Fits a lot of builds earlier than you would think.
Slim's Projection:
.510/.745/0/20.0/10.5/2.1/0.8/0.7/2.0 :34
28
Gordon Hayward, UTA
SG, SF
Dante Exum has a torn ACL and the Jazz only have Trey Burke to play PG.  Not much of a change to the slight concern over Hayward's 5.2:2.8 AST:TO ratio dropping to 4.1:2.7 last year, but Hayward is looking up a tad with no Exum.  Hayward has improved every year.
Slim's Projection:
.450/.820/1.6/20.5/4.7/4.4/1.4/0.5/2.7 :34
29
Kyle Lowry, TOR
PG
Litany of injuries through his career, tried to gut through a hand issue last year and FG% dropped to 37.3% and dimes down to 5.4.  Looks like the tension from summer isn't going to be an issue, and he's murdering it in preseason right now.
Slim's Projection:
.415/.810/2.0/18.0/4.7/6.4/1.4/0.2/2.4 :34
30
Hassan Whiteside, MIA
C
The bad FT% doesn't hurt as much as the pure-FT punt guys, shocking 34th in per-game value only starting 32 of 48 games.  Not worried about the low minutes, already provided big value in smaller minutes last year.
Slim's Projection:
.610/.510/0/12.5/10.5/0.2/0.5/2.4/1.5 :28
31
Rudy Gay, SAC
SF, PF
I imagine I'll have several shares of Gay stock with this rank, as his inherent boring-ness is going to be overlooked. Career year in 14-15, big boost in AST, should see another boatload of O with Rondo not doing much shooting.
Slim's Projection:
.450/.825/1.1/19.5/5.6/3.1/1.1/0.7/2.2 :34
32
DeAndre Jordan, LAC
C
If you're already FT-punting you don't care, but 5.7 FT attempted a game is outrageous.  Going to go way, way up as the NBA didn't change the rules.  Although, you should care a little bit even in FT-punt as it's so bad for real basketball his minutes are likely going to drop.
Slim's Projection:
.690/.410/0/12.0/14.0/0.8/1.0/2.2/1.3 :34
33
Jeff Teague, ATL
PG
Only played 30:31 MPG as he has one of the best backup PG behind him to clean up blowout minutes.  I don't see that changing much.
Slim's Projection:
.455/.850/1.1/17.5/2.5/6.9/1.7/0.4/2.9 :32
34
Derrick Favors, UTA
PF, C
FG% dropped after Kanter was dealt, will be playing a more mid-range game. Low FT% and blocks not developing into an elite stat keep him a little lower than Slim would like.
Slim's Projection:
.510/.690/0/17.0/8.4/1.5/0.9/1.8/1.8 :32
35
Chris Bosh, MIA
PF, C
A little risk as he comes off a major health scare, should score a ton of points and keep hitting treys to help his Stl+Blk going down.
Slim's Projection:
.470/.785/1.3/20.0/6.7/2.2/0.8/0.7/2.1 :34
36
LaMarcus Aldridge, SA
PF, C
Huge hit going to the Spurs – lower minutes, fewer shots, I don't think we see an expanded 3PTM game…  I'm not risking any higher.
Slim's Projection:
.470/.835/0.4/18.5/9.2/2.1/0.7/1.0/1.5 :32
37
Kevin Love, CLE
PF, C
Shockingly was 33rd in per-game stats even though he was horrific, and FG%/Pts should rise a tad.  Injury risk/minutes limit early/the fact I don't really want Love on any teams keep him this low.
Slim's Projection:
.445/.810/2.2/18.0/10.2/2.4/0.7/0.5/1.7 :34
38
Goran Dragic, MIA
PG, SG
A full offseason to gel with the Heat, got more dimes in Miami, nice out-of-position FG% help a well-rounded PG game.
Slim's Projection:
.500/.790/1.0/17.0/3.5/5.5/1.1/0.2/2.2 :34
39
Nerlens Noel, PHI
PF, C
From Jan 7 to the final 3 games – 42 game stretch of 11.8/9.0/1.7/2.0/2.3 at 49.7% FG.  If there was no Okafor clogging the paint, would be even higher.
Slim's Projection:
.475/.635/0/11.5/8.8/2.0/1.9/2.0/1.9 :32
40
Reggie Jackson, DET
PG, SG
I'm suspecting he could be a buzzy draft pick a few spots higher (edit – Yahoo pre-ranks have him 102 – what the hey?!), but his popcorn trip-dub stats get a little overvalued as he is low in 3s and steals with fairly high TO.
Slim's Projection:
.440/.830/1.1/17.5/4.5/8.6/1.0/0.2/3.2 :34
41
Elfrid Payton, ORL
PG
Final 21:12.4/5.6/8.7/2.4/0.5 with only 2.8 TO and 44.8% FG 58.8% FT.  Even with more touches in that stretch, only 1.9-3.2 FT a game.  Sure he doesn't hit many treys either, but he can fit a lot of teams in this range.
Slim's Projection:
.440/.575/0.4/11.5/4.8/8.5/2.1/0.4/2.7 :34
42
Al Jefferson, CHA
PF, C
Fell down to 48th in per-game stats, but a lot had to do with missing 5 MPG with some easing in off injury mixed in there.  Still was able to maintain the blocks, and has a better playmaker in Batum on the wing.  Should have a nice bounce back, health concern keeps him from going higher.
Slim's Projection:
.485/.680/0/17.5/8.6/1.7/0.7/1.3/1.2 :32
43
Kemba Walker, CHA
PG
Cut the TO to a ridiculously low 1.6 a game, sure it should go back up a tad with a few more minutes, but with the dimes and treys he chips in, can go unloved.  Needs to shoot better than last year (38.5%).
Slim's Projection:
.400/.830/1.5/18.5/3.7/5.4/1.4/0.5/2.0 :36
44
Victor Oladipo, ORL
PG, SG
Took some convincing from Slim to get him top-50, but should play a ton of minutes and contribute in a lot of areas.  I wish he had a few less TO and wasn't more a pure-SG, plus I think he'll be overdrafted with some buzz.  Not a great deep shooter at the eye level (33.9% out there last year even seems high).
Slim's Projection:
.440/.820/1.3/19.0/4.3/4.3/1.8/0.4/2.8 :36
45
Monta Ellis, IND
PG, SG
Consistency in both stats and staying healthy, his steals can very often be overlooked.
Slim's Projection:
.450/.765/1.1/18.5/2.8/4.2/1.7/0.3/2.6 :34
46
Ricky Rubio, MIN
PG
This is the last time, Ricky!  Still only 24, I could see some dynamite games with the dimes as he leads an explosive offense with great steals.  Just needs to stay healthy… Gasp…  Rubio… Healthy…
Slim's Projection:
.380/.800/0.7/10.5/4.6/8.9/1.9/0.1/3.0 :32
47
Greg Monroe, MIL
PF, C
Lack of blocks hurt, but has the whole post to himself for the first time in a while, and finally started making FT at 75% last year.  Should improve in FG% from last year as well.
Slim's Projection:
.505/.745/0/18.0/10.5/2.3/1.2/0.6/2.3 :34
48
Danilo Gallinari, DEN
SF
Probably my #1 sleeper this year, post-ASB 18.6/4.8/1.9/1.3/0.5 shooting 44.3% from the field, making 2.8 treys, hitting 3.8 FT at 89.1%, and only turning it over 1.3 per.  Still only 27, got the big extension to be 'the guy', and there will be less shots from the PG with Mudiay taking over for Lawson.  Upside to be a dynamic all-cat contributor.
Slim's Projection:
.415/.870/2.2/16.5/4.9/2.1/0.9/0.5/1.5 :32
49
Terrence Jones, HOU
SF, PF
68th in per-game last year, starting only 24 of 33 games.  As a starter – 13.5/7.6/1.1/0.6/1.8 while shooting 55%, making 0.5 treys, and only 1.3 TO in 29 MPG. Only knock is FT%, but volume is low.  So much upside here.
Slim's Projection:
.515/.625/0.7/13.5/7.8/1.3/0.7/1.7/1.4 :30
50
Kyrie Irving, CLE
PG, SG
Recovery from the broken kneecap moving very slow, reports had surfaced he could be out until January, but they seem to be refuted now.  Either way, it seems unlikely he's playing for the first few weeks at the least, with a very tight minutes restriction once he is back.  And even when he does finally suit up, Mo Williams gives the Cavs a much better backup PG to limit Kyrie's minutes to ease him in.
Slim's Projection:
.465/.865/1.9/20.5/3.2/5.3/1.5/0.3/2.4 :34
51
Trevor Ariza, HOU
SG, SF
Shot 37% from the field for a little over half of 13-14, but turned it around and adds elite-wing steals to a low-TO game.  A little boring, but solid.
Slim's Projection:
.415/.820/2.3/13.0/5.9/2.7/1.8/0.3/1.7 :36
52
Mike Conley, MEM
PG
I didn't realize I was going to be the anti-Conley guy, but the downward trends are enough for me to avoid.  Steals going down, dimes down, starting to miss games… Not buying the 'playing for a contract' bounce back narrative.
Slim's Projection:
.445/.830/1.5/16.0/3.0/5.9/1.4/0.2/2.2 :34
53
Karl-Anthony Towns, MIN
C
Only 21.1 MPG in 39 college games, I'm a little worried about the proverbial rookie wall and the stable of bigs MIN will run through.  Long-term upside is massive, I don't think we more than scratch the surface in this rookie year. Bennett waived and Pek hurt doesn't change much for me.  However as preseason opened up, KAT looks unbelievable – clearly the #1 rookie off the board.
Slim's Projection:
.480/.790/0.3/12.0/8.0/1.0/0.7/1.8/1.5 :26
54
Tobias Harris, ORL
SF, PF
True multi-cat contributor, maybe his best asset is the easy-to-find points, but hits all cats with low TO.  Plays a ton of minutes as well.  Just has to keep the ankles taped up.
Slim's Projection:
.465/.800/1.3/17.0/6.2/1.6/1.0/0.6/1.5 :34
55
Kenneth Faried, DEN
PF, C
New regime seems to like him, improved the steals and blocks over the second half, and I think we finally see a high MPG for the Manimal.  Manimal unleashed!
Slim's Projection:
.500/.705/0/15.0/9.7/1.2/1.2/1.1/1.9 :30
56
Danny Green, SAS
SG, SF
Shots/3s to go down, I don't trust a big minutes increase, and has stretches of invisibility.  It's his super power!  23rd per-game last year seems mighty unrepeatable with Aldridge.
Slim's Projection:
.440/.840/2.1/11.0/4.4/2.1/1.2/1.0/1.1 :30
57
Brook Lopez, BKN
C
24th in per-game, played an amazing second half, but the obvious injury risk doesn't justify a higher pick.
Slim's Projection:
.510/.810/0/17.5/7.2/0.8/0.5/1.6/1.7 :30
58
Isaiah Thomas, BOS
PG
There's no indication if he's going to start or not, but looks glaring that it will be another minutes crunch.  Still very capable in sub-30 minutes, but I was hoping for a little stronger buzz from the Celtics that he would play a ton.
Slim's Projection:
.425/.860/2.1/17.5/2.2/4.8/0.8/0.1/2.4 :28
59
Jordan Clarkson, LAL
PG
15.8/4.2/5.0/1.1/0.2 with 0.9 treys and 84% from the stripe as a starter – but love the mere 2.2 TO leading a horrible team.  I don't think Russell becomes the main facilitator, Clarkson to give a solid multi-cat line.  Really the only Laker that gets an impact from the playoff schedule, since I have all the others ranked much lower and not relying on them, plus he's pre-ranked horrifically everywhere – I don't need to overreach.
Slim's Projection:
.450/.825/1.0/15.5/4.3/5.1/1.1/0.2/2.1 :32
60
Brandon Knight, PHX
PG, SG
Dropped the TO in PHX, cranked a ton of treys, and while the FG% in his brief stint for the Suns was awful, I think he can gel well with Bledsoe.
Slim's Projection:
.420/.830/2.0/16.0/3.0/4.7/1.2/0.1/2.2 :32
61
Nicolas Batum, CHA
SG, SF
Horrible shooting pre-ASB, finally found his stroke for 45% post-ASB, and Hornets need another perimeter guy and facilitator.  Should be OK, low upside.
Slim's Projection:
.430/.840/1.6/11.5/5.9/4.8/1.0/0.6/2.0 :34
62
Chandler Parsons, DAL
SF, PF
Primed for a bigger role in the O, but he's off arthroscopic knee surgery and has had lingering back issues. Even at this high feels a little risky, but there's enough upside… Just came out he had a 'minor hybrid' microfracture surgery on his knee, and then they like, put in bone marrow to try and regrow cartilage… it's just all sorta giving me the heebie jeebies. Won't be ready for camp, and might miss the first few games at this point… At the least…
Slim's Projection:
.470/.735/2.1/16.5/5.3/3.4/1.2/0.4/1.9 :36
63
Khris Middleton, MIL
SG, SF
34th in total value last year, after only playing 23 MPG through the first 27 games.  Bucks need O, they need treys, and Jabari will be filtered in slowly.  But as the season wears on, Jabari will work into minutes and they'll shake-up Giannis at different positions, so could be a 2nd half sell-high.
Slim's Projection:
.455/.860/1.4/13.5/4.3/2.8/1.5/0.1/1.6 :32
64
Dwyane Wade, MIA
PG, SG
Hopefully this prices me out, but when he's healthy he should be a top-50 player.  Do I even need to mention why he's lower then…?
Slim's Projection:
.475/.770/0.4/20.5/3.4/4.1/1.1/0.3/3.0 :32
65
George Hill, IND
PG, SG
After easing in, Hill was playing at a career-best level in the second half last year.  But now George is back, Monta is brought in, no way we see those post-ASB numbers this year.
Slim's Projection:
.455/.800/1.6/15.0/3.8/4.6/1.0/0.3/1.7 :32
66
Marcin Gortat, WAS
C
Extremely odd he was 12th in per-game in the second half last year.  12th!  High FG%, started filtering in steals, and the Wiz don't have any good centers.  I don't think he gets Valanciunas-ed, and blocks haven't really trended down in per-36 the past 6 years.  Just needs the run.  UP – Two man game with Wall looks insane in preseason, FG% boost can be overlooked.
Slim's Projection:
.555/.695/0/12.5/8.9/1.2/0.6/1.2/1.2 :30
67
Markieff Morris, PHX
PF, C
Looks good in preseason and maybe when he's back in the grind of the season, everything will be right as rain with the relationship with the front office.
Slim's Projection:
.470/.770/0.8/16.0/6.3/2.5/1.2/0.5/2.1 :32
68
Giannis Antetokounmpo, MIL
SF, PF
Athleticism and highlight-real Inspector Gadget plays seem to make him a tad overrated; treys didn't develop last year, sub-2 STL+BLK, and 2.1 TO from a wing without doing much else isn't worth a higher pick to me.  If he didn't have any upside as a 20-year-old, he'd be even lower.  Upside is already baked in the baklava. Nice to see him hitting 3s in FIBA as well…
Slim's Projection:
.480/.755/0.3/13.5/6.6/2.9/1.1/1.2/2.1 :32
69
Deron Williams, DAL
PG
Showed in starts last year he can still be usable, although his FG% was sub-40%.  55 starts at 32:53 MPG have me thinking he could hold up most of the year on those kankles.  Kyrie's injury shed a little more light on a really thin PG draft class this year.
Slim's Projection:
.415/.820/1.5/14.5/3.4/6.8/0.9/0.2/2.6 :32
70
DeMarre Carroll, TOR
SF, PF
Limited upside over last year for a few more shots and a few more treys, steals and blocks from the wing should translate.
Slim's Projection:
.470/.730/1.9/13.5/5.9/1.8/1.5/0.3/1.2 :34
71
Myles Turner, IND
C
Really thin big man rotation, he fits an up-tempo style of play, and blocks will no question translate right away.  Also can hit 3s, board, and make his FT – all with low TO.  Just needs the run, Bird, you said it would happen – you better be a man of your word!  Unfortunately it looks like it'll take a little patience, likely won't be getting a high-minute consistent role right away.  I'm still landing him where I can.
Slim's Projection:
.465/.785/0.4/11.5/7.5/0.5/0.5/1.8/1.5 :26
72
Tim Duncan, SA
PF, C
The falling off a cliff hasn't happened yet, even though everyone has predicted it the past 5 years.  21st in per-game last year, Aldridge and missed games drop him to this point.  I could actually see feeling pretty good lucking into him by the 6th. But already with the worst coach for fantasy, now the Spurs have one of the worst playoff schedules.  Pass.
Slim's Projection:
.505/.735/0/12.5/8.9/2.8/0.6/1.7/1.5 :28
73
Tyson Chandler, PHX
C
I get the boring-ness, but he's consistent and I think has a smidge of upside on the high-tempo Suns.
Slim's Projection:
.630/.710/0/10.0/10.5/1.0/0.5/1.1/1.3 :30
74
Gorgui Dieng, MIN
PF, C
As a starter – 10.8/8.8/2.3/1.1/2.0 hitting 50.8% from the field and 78.1% from the line last year.  But like Towns, the stable of big men is a huge concern, and he only played 28:43 MPG pre-ASB last year.  Even with Pek hurt and Bennett gone, I'm not seeing a huge minutes bump.
Slim's Projection:
.510/.770/0/10.0/8.3/2.1/0.9/1.7/1.7 :28
75
Jonas Valanciunas, TOR
C
"Valanciunas-ed" is now a term for a player who goes off in the first half only to get limited run in the 2nd, and with the Casey regime still in power, they plan on sitting him late again – even with a newly signed extension.  Per-36s are awesome, if only his per-26s could be the same… We all know he can play, and if everyone knows that then maybe the Raptors will eventually know it…
Slim's Projection:
.550/.790/0/12.5/8.9/0.6/0.4/1.2/1.7 :28
76
Bradley Beal, WAS
SG
This rank is likely well below ADP, but Beal regressed in several areas last year – mainly in Pts and AST:TO.  Injury concerns with his legs also sink him a bit.
Slim's Projection:
.430/.795/1.9/17.5/3.9/3.6/1.3/0.3/2.1 :36
77
Ty Lawson, HOU
PG
If he slides this far, I think there's value.  Main risk is yet another off-the-court incident, but here's to hoping he can turn his life around.  Should get at least a little run with Harden and the starters, then all the 2nd unit mins.
Slim's Projection:
.440/.770/1.0/13.5/2.6/6.1/1.0/0.1/1.9 :28
78
Nikola Mirotic, CHI
SF, PF
Per-36s 18.1/8.8/2.1/1.2/1.2 with 2.2 treys and only 1.9 TO in his rookie season, and even though he makes a great fit at the 4 next to aging centers, I don't think you can approach him valued too much higher, although it's very likely someone in your draft will reach to try to look like the smartest person in the room.  Bulls 5-game finals week gives him a bump, since it'd be easy to see one of Noah/Gasol hurt at that point.  I still think he'll go higher in some drafts, but I'm buying into it more and more as the Bulls look like they're willing to let him run big minutes even with the bad D.  UP – One final boost up, offense needs his spacing and looks assured that starting role, but I do question his defense costing him some minutes at times.
 
Slim's Projection:
 
.410/.810/1.5/14.5/6.6/1.4/0.7/0.8/1.9 :28
79
Alec Burks, UTA
PG, SG
Exum injury opens up a huge gap at PG, as Burks should see starting SG minutes and backup PG minutes.  There's upside in steals as the Jazz are a defensive juggernaut, and a healthy shoulder could translate into a lot more treys.
Slim's Projection:
.435/.785/1.2/16.5/4.3/3.2/1.0/0.2/2.0 :34
80
Robin Lopez, NYK
C
HE'S AWFUL AT BASKETBALL!  That's all the blurb he gets.
Slim's Projection:
.540/.780/0/11.5/8.7/1.1/0.3/1.6/1.2 :32
81
DeMar DeRozan, TOR
SG, SF
Pts is still a category, which is fortunate for DeRozan since he doesn't do much else.  AST:TO regressed, treys regressed, but maybe some of that had to do with the bad groin injury.  Still worth a fringe top-100 selection.
Slim's Projection:
.425/.830/0.4/22.5/4.4/3.8/1.1/0.3/2.4 :36
82
Kyle Korver, ATL
SG, SF
Off both ankle and elbow surgeries, it's tough to see him replicating his ridiculous 3PT% or minutes played. I'll let someone else grab him, and when the minutes look a little more stable, maybe venture some buy low offers. But for draft day, he's getting up there in age and off those two surgeries, it just screams STAY AWAY.
Slim's Projection:
.470/.890/2.7/11.5/3.8/2.7/0.7/0.3/1.4 :32
83
Derrick Rose, CHI
PG
There's no way I could feel good having Rose on my teams.  Even in his MVP season he wasn't a fantasy elite, and still projects to have way too many TO and microscopic steals.  Still with a swollen face, this eye injury – while not too impactful on the season – seems to be lowering his ADP and I need my ranks to reflect my avoidance.  Pass.
Slim's Projection:
.420/.820/1.5/18.0/3.3/5.4/0.7/0.3/3.3 :30
84
Thaddeus Young, BKN
SF, PF
Tough season for the Impaler in 14-15, and it looks like the treys are mostly gone and his FT% became catastrophic.  Come for the out-of-position steals, stay for the nickname.
Slim's Projection:
.475/.665/0.5/14.0/6.1/1.7/1.4/0.3/1.5 :30
85
Joe Johnson, BKN
SG, SF
Upped his REB and AST last year, while keeping the TO mad low.  With Jack not really a creator or a 3PT shooter, I could see a lot of O running through Johnson's hands.
Slim's Projection:
.430/.810/1.6/14.0/4.1/3.5/0.6/0.2/1.7 :32
86
Jarrett Jack, BKN
PG, SG
The Pts/Ast should be there, but steals are too low for a G and his FG% too low for not making enough treys.  It should be his show to run, but it's got a really low ceiling.
Slim's Projection:
.435/.860/0.7/15.5/3.6/6.3/0.9/0.2/3.1 :34
87
Wesley Matthews, DAL
SG, SF
I didn't think he'd make it top-100 coming off such a major injury and the Mavs clearly stating they'll be cautious, but the talent pool is just too thin to not take the flier.  If he lasts this far, you'll have to exercise patience until the second half.  UP – Great to see him play in the final preseason game, will be on a minutes limit for a while, but likely to contribute right away.
 
Slim's Projection:
 
.435/.800/2.3/15.0/3.2/2.4/1.0/0.2/1.4 :32
88
Dirk Nowitzki, DAL
PF, C
Dirk probably has a little better upside than Timmay, but much greater downside. The Germinator took his first step off that cliff, with career-lows virtually across the board when you throw out his rookie season. Played under 30 MPG last year for the first time since his rookie season as well, and while I was already building in another big step back in minutes, the Mavs already publicly saying he's going to get a lot less I think makes my original thought of 27-28 too high.
Slim's Projection:
.465/.880/1.2/17.0/5.7/1.8/0.5/0.4/1.1 :28
89
Kobe Bryant, LAL
SG, SF
If this doesn't price me out, eesh I guess I would have to get Kobe and hope for some sort of rejuvenation.  Crushing FG% and TO drain last year, falling apart physically, and a lot of youth around him that won't make life easier.  Meh.
Slim's Projection:
.400/.830/1.3/18.0/4.7/4.3/0.9/0.2/2.8 :30
90
Darren Collison, SAC
PG
George Karl has said Colly and Rondo will play some minutes together, and in a league embracing more and more combo guard sets, he could play more minutes than you'd expect.  Rondo on a 1-year deal could be moved as well.
Slim's Projection:
.460/.815/1.1/15.0/2.9/4.8/1.3/0.2/2.2 :30
91
Aaron Gordon, ORL
PF
Summer Ball ultimate small-sample 3 games of 21.7/11.7/2.7/1.3/1.7 and hit 6-12 treys.  FT% is a concern, but upside for some great D-stats and a trey or two.  Surprised he hasn't gotten more buzz, and upside is winning out over some falling vets.  UP – Not a significant rise (4 spots), but just assuring that my flag is on Gordon.  I claim you in the name of JB!  This got a little weird…
 
Slim's Projection:
 
.455/.580/0.8/11.5/7.5/1.5/0.9/0.9/1.6 :28
92
Joakim Noah, CHI
PF, C
Likely coming off the bench, and is off career-lows in both FG% and FT%.  But even with Rose back a good chunk of last year, kept the dimes up.  Second unit minutes should still give you nice defensive stats.
Slim's Projection:
.465/.690/0/9.5/9.8/4.4/0.8/1.2/1.8 :30
93
Enes Kanter, OKC
C
Had a pretty unreal second half after moving to OKC, but a lot of that was due to no Ibaka or Durant.  While a dubdub threat every night with good %s, AST+STL+BLK are likely to combine at under 2.
Slim's Projection:
.520/.780/0/14.0/9.0/0.9/0.4/0.4/1.9 :28
94
C.J. McCollum, POR
PG, SG
15.7/3.4/2.4/1.6/0.3 in per-36 last year with 2 treys isn't exactly teeming with potential superstardom. I'll likely let someone else overreach.  Preseason play is amping up the buzz; I still worry his AST and STL won't make him a super value, even if taking a ton of shots and treys.  FG% is a huge red flag; your build will need to support it.
Slim's Projection:
.430/.810/1.8/14.0/3.2/2.4/1.4/0.2/1.8 :30
95
Stanley Johnson, DET
SF
Let's get some sexy rookie hype!  Put up a gaudy 16.2/6.8/2.0/1.8/1.0 slash in 5 appearances in summer ball, with minimal TO and hitting 57.7% from the field.  Can play multiple positions – initially off the bench – but some saucy upside.  And that upside is now, as he's tearing up preseason.  Still a rough position though, as Marcus Morris looks good too.  Consistent 6th man minutes should be there though.
Slim's Projection:
.420/.725/0.9/11.0/5.8/1.4/1.2/0.5/1.4 :28
96
Zach Randolph, MEM
PF, C
Boring, but 1.0 STL was his highest since 09-10 and 48.7 FG% highest since 10-11.  Those aren't reasons to project upside, but indicate he's not going to incrementally deteriorate trying to be the same exact player.
Slim's Projection:
.470/.765/0/16.0/10.1/2.0/0.8/0.2/2.2 :32
97
Emmanuel Mudiay, DEN
PG
%s and TO could be pretty bad as the raw Mudiay is handed the keys, in a MCW-esque way.  But MCW was usable most of his rookie season.  Taking the risk and the dimes at this point.
Slim's Projection:
.390/.575/0.4/14.5/4.6/5.9/1.2/0.3/3.2 :32
98
Michael Carter-Williams, MIL
PG
Massive drops in REB/AST/3PTM moving to MIL, FG% went up a tad, but the TO were still dramatically too high in lower minutes.  Greivis Vasquez will push for a few extra PG minutes.
Slim's Projection:
.420/.715/0.2/13.5/4.1/5.7/1.7/0.4/3.0 :28
99
Robert Covington, PHI
SG, SF
In 49 starts last year, 15.2/5.0/1.7/1.6/0.6 with 2.7 treys.  FG% is an issue with how many deep balls he shoots, but should start all year as the starting 3.  Locked in a starting job and on virtually any other team, he'd be higher.  Some Philly risk here since you never know what these schlubs will do.  DOWN – Scary knee injury only ended up being an MCL sprain and bone bruise, with a 2 week timetable.  However, Philly loves to take their time with guys recovering and still aren't going anywhere.  Really worrying about that timetable and minutes limit when back.
 
Slim's Projection:
 
.405/.820/2.5/15.0/4.7/1.8/1.4/0.6/2.2 :32
100
Otto Porter, WAS
SF
1.6/1.1/0.8 AST/STL/BLK last year in per-36s show some limited upside, but he's going to play a boatload of minutes.  Worth a shot.
Slim's Projection:
.440/.730/1.1/10.5/6.0/1.4/1.2/0.6/1.2 :32
101
Trey Burke, UTA
PG
Exum's torn ACL has given Burke yet another chance, but we haven't seen him run with a starting PG job yet in his career.  Worth a late round gamble pick.
Slim's Projection:
.390/.780/1.8/12.0/2.4/4.4/1.0/0.2/1.7 :30
102
Rajon Rondo, SAC
PG
Speaking of worth a shot, I'd be fine with the gamble on Rondo at this point outside the top 100.  Maybe he starts hitting his FT and gets the dimes to come way back, worst case you drop him a few weeks in.
Slim's Projection:
.420/.550/0.3/8.5/4.4/6.7/1.3/0.1/2.8 :28
103
Jusuf Nurkic, DEN
C
Off-season patella surgery stung, as I was hoping for a big sophomore campaign.  It'll start slow, but I'll gamble a later pick and try to hold through his low minutes out of the gate.
Slim's Projection:
.460/.700/0/10.0/8.8/1.2/0.8/1.4/1.6 :26
104
Ersan Ilyasova, DET
SF, PF
Out of position treys is nice, but I'm not overpaying for pedestrian boards and defensive stats.
Slim's Projection:
.455/.775/1.3/13.5/5.9/1.3/0.7/0.5/1.1 :30
105
Tony Parker, SA
PG
Dump the ball to Aldridge for a deep mid-range, to Kawhi on a drive or Duncan for a bank shot, it's a nice combo of teammates to have a solid AST season in 70 games.
Slim's Projection:
.480/.780/0.5/14.0/2.0/5.0/0.5/0.1/2.0 :28
106
D'Angelo Russell, LAL
PG
TO and rookie inconsistency will be really frustrating, and I see Clarkson being a bigger facilitator.
Slim's Projection:
.415/.760/1.4/13.5/4.4/3.8/1.1/0.2/3.0 :30
107
Wilson Chandler, DEN
SG, SF
The Nugs paid him to play, but I don't see much of a change to his 85th in per-game numbers last year,  No Lawson gets negated by Gallo commanding shots a whole year and Mudiay not drawing the same defensive pressure.  Not liking the possibility he comes off the bench at some point this year, but it seems pretty odd they would pay him decent money to be a 6th man, if that…
Slim's Projection:
.425/.770/1.8/14.5/5.8/1.8/0.7/0.4/1.5 :32
108
Kentavious Caldwell-Pope, DET
SG
KCP had a lot of nice signs in the second half – much higher FG%, took more shots inside the stripe by creating his own shot, steals went up, and 1.1 to 1.8 dimes with no change in TO.
Slim's Projection:
.410/.775/1.8/13.0/3.2/1.4/1.2/0.2/1.3 :32
109
Mo Williams, CLE
PG, SG
Irving's slow recovery is going to open huge minutes for Mo early, and he'll even play a pretty substantial role with Kyrie back as backup PG and combo G.  He's going to contribute more early, but will become a big guy to try and flip, especially to the Kyrie owner if you nab him before Kyrie's owner can handcuff.
Slim's Projection:
.405/.865/1.4/13.0/2.2/4.8/0.5/0.1/2.3 :26
110
Marcus Smart, BOS
PG
Boston making him only shoot threes is tanking his FG%, not enough dimes from a PG.  Steals will be nice, but I question the role especially since I'm high on IT2/3…  And well, the Celtics…
Slim's Projection:
.400/.720/1.4/10.0/3.8/3.2/1.9/0.4/1.5 :30
111
Jrue Holiday, NO
PG
The injury risk is just as high as the 40-year-old vets, I just can't justify a higher pick even though he's by far the best per-game player in this range. 15 minutes a game until January… He's still worth drafting because he can be so good if he can play high-20 minutes after that, but man this is a tough situation to invest in.  UP – Nice to see him top 15 mins already in preseason; it's a minimal move up, but slightly more optimistic.
 
Slim's Projection:
 
.440/.815/1.1/14.0/3.5/6.5/1.5/0.4/2.3 :30
112
Roy Hibbert, LAL
C
Burke and Hibbert have both been failures on the opposite ends of the starting line-up the past few years, but maybe 2nd-half-collapse-Roy can do enough to warrant value this late.  Blocks should be OK again, terrible boards from a guy his size and a bad FG% make him tough to own at times.
Slim's Projection:
.450/.785/0/11.0/7.4/1.2/0.3/1.7/1.8 :28
113
Tyreke Evans, NO
PG, SG
Can still be useful when Jrue is healthy, popcorn stats are pretty – high TO, low treys, and a scary FT% last year not so much… Jrue's incredibly terrible hit with how Nawleans plans on using him benefits the Reke.  Possibly losing Norris Cole as well, the amount of rock in Reke's hand should be crazytown.  DOWN – Eesh, I wish we little a little more info at this point in time, but just had knee surgery and likely to miss a little time.  A long recovery timetable would obviously be a further drop.
 
Slim's Projection:
 
.440/.745/0.7/16.5/5.2/6.0/1.2/0.5/2.9 :34
114
P.J. Tucker, PHX
SG, SF
Put up 11.3/7.4/1.5/1.4/0.3 with 1.1 treys post-ASB last year, and has a little additional upside with Kieff possibly forcing his way into a trade. Sneaky value at wing.  DOWN – Looks more and more like Warren is going to get pretty close to Tucker in minutes.  But I'm not moving Warren up much, not the best fantasy skill-set.
 
Slim's Projection:
 
.440/.745/1.2/11.5/7.1/1.6/1.4/0.3/1.3 :34
115
J.J. Redick, LAC
SG
Combined AST+STL+BLK last year (2.4) was lower than his 3PTM (2.6)!  I wonder how often that happens for a 30+ MPG player…  Loss of Barnes to low-minutes-Pierce should help solidify a pretty nice run again in 15-16, but his 47.7 FG% likely to go down a tad.  No way he replicates post-ASB numbers and he's just so damn boring, I want upside and I want to ThrAGNOF!
Slim's Projection:
.465/.900/2.1/15.0/2.1/1.9/0.5/0.1/1.2 :30
116
Kristaps Porzingis, NYK
PF
Love Porzingis's career upside, hate that Phil J has said repeatedly they'll bring him along slow.  But he just looks gooooood.  And even if it starts slow, can give you a few blocks even in low minutes, and I think he's just too good to not play much bigger minutes as the season wears on.
Slim's Projection:
.440/.750/0.9/10.0/4.1/0.9/0.6/0.9/1.5 :22
117
John Henson, MIL
PF, C
2.0 blocks in only 18:20 MPG last year was crazy talk, and should easily play more this season especially with Jabari coming back slow – there aren't any other PF options.  When I'm looking for late blocks, I'm always pumped when I can snag Henson late.
Slim's Projection:
.555/.575/0/9.5/6.6/1.3/0.5/2.0/1.6 :24
118
Avery Bradley, BOS
PG, SG
The only Celtics starter you can really feel good about getting 30+ MPG, he can provide a few late PTS/3PTM/STL to round out your roster.
Slim's Projection:
.435/.795/1.6/14.0/3.3/1.9/1.1/0.2/1.5 :32
119
Jabari Parker, MIL
SF, PF
The Bucks are making it sound like they're going to be EXTREMELY cautious with bringing Jabari along from the torn ACL, and I don't really blame em.  Worth a gamble especially in IL leagues – with only 2-3 bench spots and no IL, he'll be a tough hold early on.
Slim's Projection:
.480/.730/0.3/11.5/5.4/1.8/0.9/0.3/1.8 :26
120
Jose Calderon, NYK
PG
Minutes cap at 26-28 hurts, but there's not much else out there as a late source of AST/3PTM.  Unsexy but I think usable.
Slim's Projection:
.435/.880/1.3/8.0/2.8/4.3/0.6/0.1/1.6 :26
121
Luol Deng, MIA
SF, PF
A full roster should help Deng be a boring last-roster-spot guy, as the battered up Heat saw Deng have a FG% drop in the second half.
Slim's Projection:
.460/.770/1.0/13.5/5.0/1.8/0.8/0.2/1.5 :32
122
Ryan Anderson, NO
PF, C
Injuries have taken their toll, but he can light up a ton of treys out-of-position and nab a couple boards.  If we knew he'd be healthy all year, he'd probably be in the top 100.
Slim's Projection:
.415/.860/2.2/14.0/4.9/1.0/0.5/0.3/1.0 :28
123
Marcus Morris, DET
SF, PF
Likely the starter at SF out of the gate, then swings to some backup PF. Career-bests in Pts/Reb while tying his career mark in treys in 14-15.  Something has to give between Morris/Ily/StanJo, but all 3 look good in preseason and the lesser Morris is worth a look for the upside with your final pick or two.  Stroking some Js in preseason.
Slim's Projection:
.430/.690/1.5/11.5/5.8/2.1/0.9/0.3/1.0 :30
124
Patrick Patterson, TOR
PF, C
How the Raptors play their big men has been a big topic of discussion in the comments, and while I don't see Pit-Pat playing huge minutes, I think he gets to 28-29 after 26:20 last year, and he finished top-100 in 9-cat metrics.  He's a boring, no-upside guy, and not playing great, given it's early preseason.  Solid glue guy, not someone worth reaching for.
Slim's Projection:
.455/.760/1.3/9.0/5.8/2.1/0.8/0.5/0.8 :28
125
Jahlil Okafor, PHI
C
Going to be this year's worst over-drafted player, offers horrible drains on FT% and TO while not blocking any shots. I guess the upside is worth the flier, but I bet he's going to be a popular drop in standard 9-cat.
Slim's Projection:
.510/.510/0/16.5/8.6/1.5/0.6/0.8/2.4 :32
126
Mason Plumlee, POR
PF, C
Super-buzzy last year after making team USA and given a role, he nosedived horrifically…  And now he has an even bigger shot!  FT% issues and foul-trouble are still a concern, as is overall consistency.
Slim's Projection:
.610/.535/0/11.5/7.7/1.0/0.9/1.0/1.8 :26
127
Eric Gordon, NO
SG
I usually avoid Gordon, but if he fell this late I'd be happy.  Still only 26, can hit some treys and get assists that you won't find with many other players ranked lower, but the obvious injury risk weighs him down.  I think his injury risk keeps him in the same range even with the Jrue news.
Slim's Projection:
.410/.800/1.9/13.0/2.6/3.6/0.8/0.2/2.0 :32
128
Meyers Leonard, POR
PF, C
Seems to be a popular sleeper candidate, his lack of blocks really hurt.  Nice for the out-of-position treys and boards, but I think his upside is capped by no AST/STL/BLK.  I get the buzz to be even higher, but I still have concerns.
Slim's Projection:
.480/.825/1.3/10.5/7.4/1.0/0.3/0.4/1.1 :26
129
Jeremy Lin, CHA
PG, SG
MKG injury opens up a lot of minutes, and I think Charlotte would love to see some combo minutes with Kemba. Lin's game still isn't the most fantasy-friendly especially when he's off, but there's a little upside here for swing guard stats.  Continues to play well this preseason, the minutes should be there.
Slim's Projection:
130
Ian Mahinmi, IND
C
Certainly looks like he's run away with the starting 5 job, but I think his minutes dwindle as the season goes on in favor of Turner.  Worth a final pick if your team needs blocks.  His FT% is close to league-worst though.  UP – I keep ending up with him, even though I slam his real-life game.  He's especially worth drafting for early-season returns – I bet he out-values Okafor the first month or two.
 
Slim's Projection:
 
 
131
Kevin Martin, MIN
SG, SF
An extremely team-friendly contract for 16-17 as caps expand, he's a dynamite trade target.  Worried he becomes a 6th man on a contender for the second half, with even a smaller role as a 6th man in Minny.  He'll still have value, but eesh.
Slim's Projection:
.425/.890/1.8/18.5/3.2/2.4/0.8/0.1/1.9 :32
132
Arron Afflalo, NYK
SG, SF
Tough season last year, really disappeared on the Blazers, but the Poppycockers need offense and another point on that triangle to handle a lot of rock.  But a strained hamstring for a veteran…  Yikes.  Not liking how his preseason is going, even though he is back out there.  DOWN – Anddddd, will likely miss the first two weeks, at the least.  Not hoping to own any shares of A-R-Ron.
 
Slim's Projection:
 
.430/.845/1.7/15.5/3.4/2.2/0.5/0.1/1.7 :34
133
Isaiah Canaan, PHI
PG
Sometimes it's all about opportunity…  Wroten and Marshall will miss the beginning of the season, and the Sixers don't have any healthy bodies other than Canaan, who was awful when given a shot last year.  He's still fringy in 12ers for sure, but hey for a starting PG, certainly draftable to see what happens…
Slim's Projection:
134
Zaza Pachulia, DAL
C
Out-of-position nice AST/FT%, in-position bad boards and blocks.  Could fit a lot of builds as a backend C though…
Slim's Projection:
.460/.770/0/9.0/7.0/2.5/0.9/0.3/1.9 :26
135
Timofey Mozgov, CLE
C
Healthcare.Mozgov was solid last season, but he plays such low minutes…  He'll be fine, but offers no upside.
Slim's Projection:
.565/.720/0/10.5/6.8/0.8/0.4/1.2/1.5 :26
136
Dwight Howard, HOU
PF, C
I've utterly ignored him for years now, and nothing changes this season. Off several injuries and a disappearance of blocks.
Slim's Projection:
.580/.535/0/15.5/10.2/1.2/0.7/1.4/2.8 :30
137
Kelly Olynyk, BOS
C
Slim disagrees with me on this one, but I think Olynyk is the only Boston big worth taking a shot on.  Since he can stretch the floor he can fit small ball line-ups, and as a starter last year, 13 games at 26 minutes per for 11.2/5.8/1.6/1.0/0.5.
Slim's Projection:
.470/.710/1.0/10.0/4.9/1.8/0.9/0.6/1.6 :22
138
Omer Asik, NO
PF, C
Should give you another season of 25-26 minutes, 8/10 with almost a block.  Meh.
Slim's Projection:
.525/.595/0/7.5/10.0/0.8/0.4/0.7/1.3 :26
139
Zach LaVine, MIN
PG
Given the starting job, I expect TO to go down from the rookie season starting #s, obviously along with the AST. But has great upside for some scoring, FT volume, and still some usable AST for a SG-type. DOWN – Well, Mitchell giveth and, well, LaVine taketh away. A dreadful preseason and looks like Prince will start at SF with Wiggins at the 2.  Another move down in these final ranks.
 
Slim's Projection:
 
.430/.845/0.6/8.5/2.3/2.9/0.6/0.1/1.7 :20
140
Nate Robinson, NO
PG, SG
Welcome to the ranks!  Tyreke injury opens up huge minutes, and he's 12-team draftable to me.  I would have him a little higher if not this talk of an Ish Smith signing, but I do see big minutes coming for the first two months.  Then it'll tail off if Reke can get back healthy.  Robinson can chip in a handful of dimes and score, and isn't very TO-prone.
141
J.R. Smith, CLE
SG, SF
Never been a Smiff guy, but nice dimes and steals late.  More a streamer though – I think last year's numbers with the Cavs were high.  UP – Only moving him up a few, and still not a big fan, but LeBron back issues and Love's injury-history should give Smiff some opportunities at times.  Still better in the streaming class…
 
Slim's Projection:
 
.415/.760/1.9/11.0/3.2/2.1/1.0/0.2/1.2 :26
142
David West, SA
PF
I think he gets more run than some (although Slim's Proj looks right on), as he cleans up with the second unit.  Actually, Slim's line would make him rank a bit higher than this rank.
Slim's Projection:
.475/.770/0/10.5/6.2/2.8/0.5/0.5/1.4 :26
143
Dennis Schroder, ATL
PG
In a 10-game 29:13 MPG starting sample – 14.1/3.4/7.7/0.7/0.0.  Teague is usually durable, but I expect them to play more combo G this year as a tandem.  Not a ton more though.
Slim's Projection:
.425/.780/0.8/12.5/2.8/4.9/0.7/0.1/2.1 :26
144
Greivis Vasquez, MIL
PG, SG
The Twerp got picked up for a lottery-protected first-rounder, but that still ain't too cheap.  Will challenge MCW for a few minutes, but MCW should be given all the opportunity he can handle.
Slim's Projection:
.415/.810/1.3/9.5/2.4/4.2/0.6/0.1/1.8 :24
145
Courtney Lee, MEM
SG, SF
Overall rank last year was nice, but he started mad hot from the field.  Will get minutes and 1/2/1 3PTM/AST/STL which is nice this late.
Slim's Projection:
.455/.860/1.1/10.5/2.3/1.9/1.0/0.2/1.0 :30
146
Ben McLemore, SAC
SG
Shocked me with a solid sophomore season, but I think cedes minutes to Collison and Belinelli off the bench.
Slim's Projection:
.430/.810/1.7/12.5/3.2/1.8/1.0/0.2/1.7 :32
147
Willie Cauley-Stein, SAC
C
Seems most likely to come off the bench behind Kouf or a stretch-4 Gay, but regardless, his defensive stats should be awesome. Bad FT% and low points will be tough, especially in an inconsistent MPG role.  But it does look like he could start and offer just enough minutes to be pretty usable out of the gate if needing blocks and steals.  UP – Karl said he's starting day 1, and while his O is unrefined, the fact he can chip in a steal a game makes him final roster spot usable.
 
Slim's Projection:
 
.490/.620/0/8.5/5.8/ 0.8/0.9/1.9/1.0 :26
148
Jae Crowder, BOS
SF, PF
Boston Clam Crowder got to the Celtics and started with a bang, but ended up pretty ho-hum.  Can give you nice D stats, but Boston's slim rotations will hurt.
Slim's Projection:
.415/.770/1.1/11.0/5.6/1.6/1.1/0.4/0.9 :28
149
Jared Sullinger, BOS
PF, C
Slim rotations hurt Sully too, even if he has a slim tummy.  Everyone loves a good weight loss, but I don't see the minutes Slim does.
Slim's Projection:
.450/.760/0.9/14.0/8.0/2.3/0.8/0.7/1.4 :28
150
Clint Capela, HOU
PF, C
Any backup to Dwight is worth owning as a handcuff (deja vu!), and should play either way off the pine.  Even as a reserve, should get big swats.  I seem to get him as my last pick for blocks in every draft.
Slim's Projection:
.575/.600/0/7.5/6.8/0.6/0.6/1.4/1.0 :20
151
Kris Humphries, WAS
PF, C
Looks like he's the starting stretch-4, and we've seen fantasy-usable-ness in his past.  Should at least be in the streaming class early in the year.  Numbers in preseason are pretty yawnstipating.  UP – Finally had a spark late in preseason, and looks assured that starting role. Right on the fringe of draftable as your final pick, but lacks a lot of upside.
 
Slim's Projection:
 
 
152
Dwight Powell, DAL
PF
A swing-for-the-fences pick, Powell took a bajillion treys in summer ball and looked great for Team Canada. They're grooming him to be the next Dirk, and he figures to get a lot of rock when playing backup PF/C.
Slim's Projection:
.425/.750/0.7/9.0/5.5/0.9/0.8/0.6/1.1 :24
153
Jerian Grant, NYK
PG
Fits well as both the 1 and the 2, I just don't know if he can be a huge NBA contributor just yet.  Vujacic looks to take some wing minutes and Galloway will still be a factor.  This could be a frustrating asset to own in 12ers, if owned at all…
Slim's Projection:
.415/.775/0.8/8.5/2.2/4.1/0.8/0.2/1.7 :24
154
Ed Davis, POR
PF, C
He seems to be becoming the unpopular big in the Blazers' mystery rotation, but over his last 54 games – most of last year after getting really inconsistent run early – 9.1/7.9/1.4/0.6/1.3 with virtually no TO and 60% from the field in only 23.7 MPG.  Will likely play more minutes in Portland, and scaling those numbers up will be really interesting. However, not looking like he's getting the starting role.  Bummer.
Slim's Projection:
.565/.560/0/11.0/7.8/1.4/0.6/1.3/1.0 :28
155
Julius Randle, LAL
PF
On the outside looking in for a 12 team roster, but sounds like he'll start.  Limits in FT%, blocks, and TO make him tough to project for big upside.
Slim's Projection:
.430/.675/0/13.5/6.8/1.4/0.6/0.4/2.2 :28
156
Steven Adams, OKC
C
Slim convinced me on this one – very possible he starts and gets just enough run to be usable even with Kanter around.
Slim's Projection:
.550/.545/0/8.0/7.2/0.8/0.6/1.2/1.2 :24
157
Nemanja Bjelica, MIN
PF
Played unreal ball in EuroBasket – expected to contribute right away, but is in a crowded mix of wings and bigs. He's ready to play now if given the run.
Slim's Projection:
.460/.745/0.9/8.5/5.8/1.6/0.6/0.3/0.8 :22
158
Kyle O'Quinn, NYK
PF, C
He could find himself starting some games at the 4, but either way should pick up solid backup PF/C minutes as they ease Porzingis in.  Expanded 3PT game and a nice FT% has him a very solid per-36 player.  But Porzingis looking this good right away has me downgrading the other 4s they have put together.
Slim's Projection:
.480/.740/0.4/7.5/4.4/1.6/0.7/1.1/1.1 :20
159
T.J. Warren, PHX
SF
Even if he surprises and beats out Tucker for the starting gig, his fantasy game is still a little limited to PTS…  The battle should go until opening night, I think it's Tucker, but not a dramatic rise if it's Warren.
Slim's Projection:
.480/.740/0.1/12.5/3.5/1.1/0.8/0.3/1.4 :26
160
Justin Anderson, DAL
SF
More wing rookie nookie, Anderson wouldn't be nearly this high if it weren't for vets Parsons and Matthews recovering from injuries.  He lost some luster this preseason, especially with Jeremy Evans playing a lot of minutes and John Jenkins looking good as a SG.  Really clouds Anderson's potential role.
Slim's Projection:
.415/.770/0.9/8.5/3.7/1.3/0.7/0.2/1.4 :24
161
Dion Waiters, OKC
SG, SF
Will pick up a lot of second unit minutes at wing, and mop up in junk time.  Might not be rosterable all year, but a nice streamer in projected blowout matchups.
Slim's Projection:
.400/.710/0.8/10.5/2.1/2.2/0.9/0.3/1.4 :26
162
David Lee, BOS
PF, C
Ugh.  Kinda thought he'd fade into obscurity in the PF/C mix in Boston, but he looks good through early preseason and B-rad has praised him.  Still a guy I will clear avoid in 12ers though, I think the valleys will outweigh any peaks.
Slim's Projection:
163
Gerald Green, MIA
SG, SF
I think he plays more than Slim does, as I see him at 20 MPG off the bench, then starting on Wade DNP nights.  We all know he can light it up when on, we've seen it this preseason that's for sure!
Slim's Projection:
.410/.815/1.7/10.5/2.4/1.1/0.6/0.2/1.4 :20
164
James Johnson, TOR
SF, PF
A nightly rainbow line threat even off the bench, we're still going in with another undefined role.  Nice D stat streamer late in weeks.
Slim's Projection:
.470/.710/0.3/9.5/4.2/1.9/0.9/1.1/1.3 :24
165
Doug McDermott, CHI
SF
Yes, he looks great, but Tony Snell is going to play for his defense and Dunleavy will be out there eventually halfway through the season.  He's in the upside fliers range, but I am very unlikely to get him in any 12ers.
Slim's Projection:
166
Al-Farouq Aminu
SF, PF
I don't like his game one bit.  I think he's benched for buzzier young guys as the season moves on, as they paid him for depth anticipating the cap expansion for next year.  In 22.6 MPG, he's 6.4/5.3/1.1/1.0/0.6 shooting 43.7% as a starter over his career in 174 games.  The steals are nice, and obviously he was raw in some of those starts, but I don't have a very opportunistic expectation.
Slim's Projection:
.425/.720/0.6/10.0/7.8/1.6/1.3/0.7/1.4 :30
167
Shabazz Muhammad, MIN
SG, SF
Like LaVine, a ton of minutes will open up for Shabazz when K-Mart is moved, likely at backup wing.  Great numbers as a starter last year at 15.6/4.9/2.0/0.5/0.4, with 1.1 treys and a nice 2.8-3.4 FT volume.
Slim's Projection:
.475/.730/0.5/13.0/4.1/1.2/0.5/0.2/1.1 :24
168
Nik Stauskas, PHI
SG
If the Sixers start Wroten, they'll be in desperate need of Sauce Castillo to bury some treys, and I think his bad FG% last year was in too small a sample/inconsistent PT.  He's set to be ready for the season, but the leg stress reaction injury can derail a season at any time as we've seen with Jrue.  Sauce was never a high-end upside-y kinda guy, so he's off the radar in 12er drafts now.
Slim's Projection:
.415/.810/1.5/10.0/2.3/1.9/0.5/0.2/1.8 :28
169
Amir Johnson, BOS
PF, C
Awful rotation and B-Rad runs his bigs thin.  I'll pass in 12ers.
Slim's Projection:
.565/.645/0.2/10.0/6.8/1.6/0.6/0.9/1.6 :28
170
Jeff Green, MEM
SG, SF
He may have won back a starting job, but really in any role it's low-upside with the Grizz.  Starting minutes would have him usable though…
Slim's Projection:
.430/.810/1.1/13.5/4.2/1.8/0.6/0.5/1.3 :30
171
Jerami Grant, PHI
SF, PF
There's no way he starts all year, but will be given a shot while Covington is out, and if he's even just decent, will win himself a consistent role.  Has shown bursts of BLK-a-tude.
172
Bojan Bogdanovic, BKN
SG, SF
Lost his starting spot to scrubs like Markel Brown and Karasev last year, but is in line to give it a second shot as a starter out of the gate.  ThrAGNOF!
Slim's Projection:
.460/.820/1.4/10.5/3.1/1.1/0.6/0.1/1.3 :28
173
Patty Mills, SA
PG
Really struggled off the shoulder surgery last year, should see a bump in minutes with Cojo gone and a better team – starters to sit a good bit.
Slim's Projection:
.425/.840/1.4/9.0/2.1/1.8/0.7/0.1/0.8 :20
174
Lou Williams, LAL
PG, SG
More ThrAGNOF!  Steals and FT volume are going to go way down, along with a few minutes from last year.
Slim's Projection:
.400/.850/1.7/12.0/1.8/2.1/0.9/0.1/1.4 :24
175
Jordan Hill, IND
PF, C
Should be able to replicate what he did last year – minus a couple of points – in what was a useful season at times.  Not 'speeding' to get him though!  Mahinmi and Turner are the bigs you want in Indy; Hill might be a pretty low-minutes part of the rotation.
Slim's Projection:
.475/.720/0/11.0/7.5/1.3/0.4/0.8/1.4 :24
176
Evan Turner, BOS
SG, SF
The long-term deal for Crowder clouds the minutes.  PTS/REB/AST stats sometimes get overrated for Turner, who isn't good anywhere else.
Slim's Projection:
.425/.765/0.3/9.5/5.0/4.9/0.9/0.2/2.3 :28
177
Joffrey Lauvergne, DEN
PF, C
I guess there's enough of a shot for early-season production to be on the early-season watch list in 12ers….  But he's really skinny for a C, even if he's boarding well in preseason.
Slim's Projection:
178
Archie Goodwin, PHX
PG, SG
Likely the main G off the bench, Goodwin finally showed some flashes last year.  Will have some dynamic nights off the pine.
Slim's Projection:
.420/.745/0.6/11.5/3.9/2.4/0.9/0.4/1.9 :24
179
Cory Joseph, SA
PG
Will see a career-high in minutes as Lowry's pure backup and some combo G, fantasy upside is limited by low steals and treys.
Slim's Projection:
.475/.785/0.3/8.5/2.8/2.7/0.7/0.2/1.0 :22
180
Donatas Motiejunas, HOU
SF, PF
He'll move up a couple if he looks really healthy in pre-season, I worry about the back and don't think he plays starting C if Dwight gets hurt – I see that for Capela.
Slim's Projection:
.480/.620/0.6/10.0/5.1/1.6/0.6/0.4/1.5 :24
181
Rodney Hood, UTA
SG, SF
Solid as a fill in last year, going 12.7/2.8/2.4/0.9/0.2 with 1.6 treys in 21 starts, but tough to see a 12-team usable role out of the gate.
Slim's Projection:
.430/.770/1.4/10.0/2.7/2.0/0.7/0.2/1.0 :24
182
Harrison Barnes, GSW
SG, SF
Yawn.  Played well in real-life terms last year – yet another time share with Iguodala.  No upside.
Slim's Projection:
.445/.725/1.1/10.5/5.3/1.5/0.7/0.2/1.0 :28
183
Tristan Thompson, CLE
PF, C
To say the Cavs underpaid is an understatement.  Made me poop my underpants.  He's not an underdog.  If you draft him, your team will go to the undertaker.  You get it….
 
Slim's Projection:
 
.495/.650/0/8.5/7.4/0.3/0.4/0.6/1.0 :26
184
Paul Pierce, LAC
SG, SF
Yawn times two.  Should get one last season of nice run with some treys, but you can't expect a healthy season or big minutes.
Slim's Projection:
.440/.795/1.5/11.5/3.8/1.9/0.6/0.2/1.3 :26
185
Andrew Bogut, GSW
C
Nice glue guy for defensive stats when healthy, but he's undraftable since he's… never healthy.
Slim's Projection:
.535/.545/0/6.0/7.9/2.5/0.5/1.5/1.5 :24
186
Kosta Koufos, SAC
PF, C
Whether he starts or comes off the bench, he's a favorite of George Karl and should see 25+ minutes.  Will get plenty of boards and 1.5 blocks in that kind of run.  DOWN – Yeah, I don't know about that 25+ minutes call anymore – WCS to start and Gay to play some stretch 4, it could be a crunch.
 
Slim's Projection:
 
.505/.650/0/8.5/7.8/0.7/0.5/1.2/1.2 :26
187
Langston Galloway, NYK
PG, SG
Nice D-League find for the Knicks, looks to be the odd man out of the Calderon/Grant/Afflalo minutes allocation.  Can still find his was into 1/3/1 3PTM/AST/STL, but this Sasha Vujacic thing is annoying…  Pretty much avoiding all the Knicks guards, although I guess I still see Calderon as a decent late-round flier.
Slim's Projection:
.405/.800/1.0/9.0/3.2/2.6/0.8/0.2/1.0 :24
188
Corey Brewer, HOU
SG, SF
Steals late, Brewer also showed he can score a little in reduced minutes with a decent perimeter stroke.
Slim's Projection:
.430/.735/0.8/9.5/3.2/1.4/1.2/0.2/1.2 :22
189
Patrick Beverley, HOU
PG, SG
Originally had him 199, but with PG thin and still a pretty solidified role, can chip in some 3PTM/AST/STL as a streamer or a late pick in deepers that will be overlooked.  Lawson is one final setback away from not playing ever again either.
Slim's Projection:
.410/.780/1.7/8.5/3.2/2.7/1.0/0.3/1.2 :26
190
Gerald Henderson, POR
SG, SF
Dealing with a congenital hip issue, maybe the Blazers don't end up starting him after all and go with McCollum. But a few minutes should be there on a team that needs offense.  Hip issue will cost him the beginning of the season, if he can get healthy enough soon enough, can still be OK for deeper leagues.
Slim's Projection:
.435/.810/0.5/12.5/3.6/2.4/0.6/0.3/1.6 :28
191
Frank Kaminsky, CHA
C
I just don't see him being a great NBA player, even if the out-of-position 3s will be nice.  I bet he's a 'buzzy' Hornets pick a few rounds earlier.  DOWN – I never liked him, and he looks to be a rotational guy probably behind Cody Zeller.  Offers more upside than Zeller with the possible treys and expanded role as the season moves on.
 
Slim's Projection:
 
.425/.775/1.2/12.0/6.6/1.1/0.4/0.7/1.5 :28
192
Tony Wroten, PHI
PG, SG
Wroten is off a partially torn ACL and might not even start when ready… Then there's the awful %s and TO. I expect him to take less 3s since he's awful from deep, but then again Noel and Okafor are paint guys for a really weird offensive outlook. Sounds like he'll be out until at least mid-November, and if the Sixers are serious about him possibly becoming the PG of the future, they have no reason to rush him.
Slim's Projection:
.405/.650/0.8/14.5/2.8/4.9/1.4/0.2/3.3 :28
193
Tony Allen, MEM
SG, SF
A steals-only specialist, he peaked to 2.0 per last year.  More in the streaming class, but can fit a lot of builds as a last pick. Steals and boringness.  Meh, still usable.
Slim's Projection:
.485/.640/0.1/8.0/4.3/1.5/1.6/0.3/1.3 :26
194
Mario Hezonja, ORL
SG
Madly over hyped in summer ball, especially in a redraft league context.  Going to be really tough to find minutes, especially with Evan Fournier brought back.
Slim's Projection:
.400/.765/0.9/8.0/2.2/1.0/0.5/0.1/1.2 :18
195
Raul Neto, UTA
PG
Slim vehemently disagrees, but I think Neto is a solid player and brings the exact opposite as Trey Burke – facilitating and good defense.  They would never start a raw player over Burke who fits that description…  Oh wait, they did it last year!  Deep, deep sleeper.
Slim's Projection:
.385/.700/0.2/4.5/1.0/1.8/0.4/0.1/0.9 :12
196
Bismack Biyombo, TOR
C
Per-36 blocks are awesome, and in a few more minutes in TOR should get to 1.5-2.0 blocks and have nice boards.  Won't do much else though…
Slim's Projection:
.510/.575/0/6.0/7.9/0.3/0.3/1.9/1.0 :24
197
Brandan Wright, MEM
PF, C
Like Aminu I'm going to pull in the numbers as a starter over his career – 54 games of 7.1/3.7/0.5/0.5/1.0.  Not only does he need an injury to the old vets ahead of him, but then he needs to get enough run to do better than that.  And his FG% gets overvalued sometimes as it's soooooooo low volume.  But he does have a solidified role, and worthy of a rank.
Slim's Projection:
.590/.680/0/8.0/4.2/0.5/0.6/1.1/0.5 :18
198
Jamal Crawford, LAC
SG, SF
Wherever he lands he'll play, and will be worth a consistent spot on deep league teams for the treys.  ThrAGNOF!
Slim's Projection:
.400/.875/1.6/12.0/1.8/2.3/0.7/0.1/1.3 :24
199
Jameer Nelson, DEN
PG
Nelson is going to surprise with his role, as the Nugs signed him for three more years to mentor Mudiay.  When the raw rook is mad cold, Nelson will play big minutes.
Slim's Projection:
.435/.780/1.2/8.0/1.8/3.6/0.6/0.1/1.7 :20
200
Kent Bazemore, ATL
SG, SF
Two injured vet wings ahead of him (Korver, Thabo), there's a chance for run here.  Not a good FT shooter, but can hit the D stats pretty well and some dimes.
Slim's Projection:
.425/.605/0.6/5.5/2.8/1.2/0.7/0.3/1.1 :18
Dropped Out:
Rondae Hollis-Jefferson, BKN (Looks like he's going to be really squeezed for minutes)
Josh Smith, LAC (needs injuries, and bad %s/TO in low minutes is no bueno)
Jeremy Lamb, CHA (Minor ankle injury and Lin playing so well boots him from a bigger role)