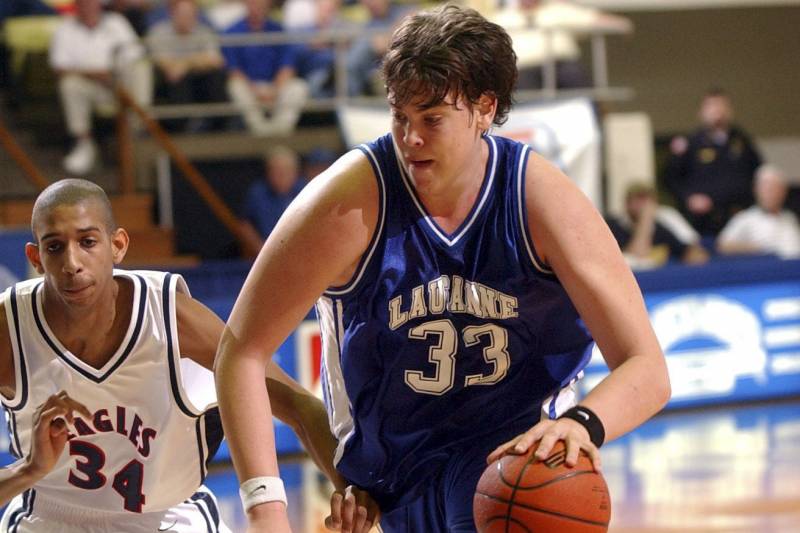 Marc Gasol has come a long way from being the King Kong of the basketball court in high school and Pau's little bro. He is now a superstar in the NBA, but an underappreciated one. Hmmm, does that mean I cannot call him a superstar? Does that inherently knock him down a rung to just "star?" What's the protocol here? Merriam-Webster defines superstar as: a star who is considered extremely talented, has great public appeal, and can usually command a high salary. Extremely talented? Check. Great public appeal? X. Commands a high salary? Does $113 million work? You know what? F Merriam-Webster. Gasol is a freaking superstar and he's making his fourth All-Star appearance this year! Last night against the Mavericks, Gasol scored 25 points, grabbed 13 boards, and dished out three dimes. So far in five games, he's averaging 25 points, 10.3 rebounds, three assist, 1.8 blocks, 0.8 steals, and 2.3 threes a game while shooting 83% from the charity strip, 48% from the field, and 47% from downtown. Yes, small sample size alert. Damn, that happens way too often in this household. Anyways, we like seeing aggressive Gasol. He's hoisting up 16 shots per game, which is in-line with the 15.7 he put up last year. The thing that really stands out is the rebounding. 13, 11, 5, 14, and 11 to start the season. He's never averaged 10 per game and has languished in the 6-7 range for the past five years. We know he's going to shoot a high percentage from the field, downtown, and charity stripe. We know he's going to dish out dimes, pilfer, and block. But, if he gets that rebounding number anywhere close to 10 a game…..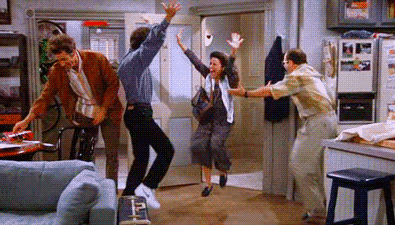 Want the best projections and tools to help dominate your league? Check out the Stocktonator, the byproduct of Rudy and machine making love. Click HERE for a FREE 7-day trial.
Here's what else I saw last night:
DeMarcus Cousins went Kill Bill: Volumes 1 & 2 last night against the Sacramento Kings. 41 points, 23 boards, six dimes, one steal, and one block to lead the Pelicans to victory. But, Son? Why was Cousins not the lede? Well, grasshopper. You see…I started writing this post while the Pelicans game was still going on. Plus, I wanted to give Marc some love. There will be plenty of opportunities for Boogie in the future.
You know who/what had Boogie and Marc ranked two and three respectively?
Who was number one, you ask? Glad you asked. Giannis Antetokounmpo. 28 points, 10 boards, seven assists, three steals, and one block against the Boston Celtics. And one almost fatality…
We were this close to telling our grandchildren one day about being alive for the most horrifying poster dunk in basketball history pic.twitter.com/JsXzpAqa4y

— Rob Perez (@World_Wide_Wob) October 27, 2017
With Ersan Ilyasova out, Mike Muscala received the start and balled out. 14 points, 10 boards, four dimes, one steal, and one block in 31 minutes. He's only good for DFS and spot-starts in daily leagues, though.
Kent Bazemore and Marco Belinelli spray and pray. 19 attempts for Bazemore and 16 for Belinelli. If you need threes and scoring, these are your guys. They get minutes, opporunties, and the team is going to be bad. Bazemore did grab five boards, dish out three dimes, pilfer three, and block one, so….someone must've sacrificed an extra virgin.
Malcolm Delaney got the start with Dennis Schroder down again. Delaney scored six points, grabbed two boards, dished out four dimes, and pilfered one on 3-for-11 shooting. Schroder is expected to return on Friday so you don't have to waste brain cells on entertaining the thought of adding Delaney.
Taurean Prince scored three points, grabbed two boards, dished out two dimes, and pilfered two on 1-for-7 shooting. He's going to be inconsistent, but he's going to get minutes and will contribute across the board.
Dewayne Dedmon only scored four points but grabbed 10 boards, dished out four dimes, and blocked one. That was his first double-digit rebounding game of the season. I was high on Dedmon coming into the season, but he's only getting 25 minutes per game and getting around seven boards with one block a game. I'm probably holding onto him for a bit, unless someone like Robin Lopez is available.
John Collins scored 13 points, grabbed five boards, and blocked one in 25 minutes. Slowly, but surely, it's happening guys. It's like the tectonic plates of the Pacific Ring of Fire. They move ever so slowly, with one plate subducting under another, until the build up of energy needs to be released in explosive fashion. Basically the opposite of a 15-year-old boy experimenting with his sock for the first time.
Lauri Markkanen, the Finnisher as he's called, scored 14 points, grabbed 12 boards, and dished out one dime. Do you like the Finnisher nickname? I'm not sure yet. I get it because he's Finnish, but I picture the Finnisher to be a player that takes it strong to the rack and dunks it in people's grills. On the other hand, he is putting the ball through the basket, so technically, he is finishing. Anyways, he's good and there's absolutely no reason the Bulls don't continue to give him run.
Paul Zipser did not play due to a knee contustion, so it was Denzel Valentine who got the start. 11 points, nine boards, five dimes, and two steals ain't bad, but 3-for-14 no bueno.
The story of the night for the Bulls was David Nwaba. Who? He's 6′ 4″ 209 pounds and played for the Lakers briefly, both on the D-League team and the big club. He's a local boy from my hood, University High School, Santa Monica College, and Cal Poly. I enjoyed watching him on the Lakers. Super-high energy and insanely athletic. Just couldn't shoot from outside consistently. Anyways, last night he scored 15 points and grabbed 11 boards in 23 minutes off the bench. Just someone to file away in case a spot opens up.
Gotta mention Robin Lopez. 16 points, eight boards, and four dimes on 8-for-19 shooting and 36 minutes. He's a top 80 player right now.
Nelens Noel scored five points, grabbed eight boards, and dished out two dimes in 20 minutes. Are there bonuses or restrictions in Noel's contract or something? Why does he only get 20 minutes? It's like an assistance coach is sitting on the bench with a timer. Beep beep beep beep. "Coach, 20 minutes is up." Timeout!!! Noel!!! You're done. Get your ass back on the bench now!
Dennis Smith Jr. scored nine points, grabbed three boards, dished out nine dimes, pilfered two, and blocked one. He stuffs the stat sheet but is killing percentages. 4-for-14 from the field, 0-for-4 from downtown, and 1-for-3 from the charity stripe. I still believe.
Tyreke Evans scored 19 points, grabbed six boards, dished out one dime, and pilfered one in 22 minutes. He's the main scorer for the second unit and will/can produce. He's just not going to get much over 20 minutes me thinks.
I'd continue to hold Dillon Brooks if you can. He scored seven points, grabbed five boards, and pilfered two. The key is that he's still getting mid-20s minutes. He's shown what he can do and should only get better as he gets playing time.
Daniel Theis got the start at power forward for the Celtics. He grabbed five boards, dished out one dime, and blocked one in 19 minutes.
Al Horford scored 27 points, grabbed nine boards, dished out four dimes, and blocked one. Horford's a top 50 player right now and should remain there. He's usually pretty underrated, as he contributes across the board for a big man. With how the offense is functioning, he's going to get a ton of open looks and/or be the middle guy for the hockey assist.
Kyrie Irving scored 24 points, grabbed three boards, dished out seven dimes, pilfered two, and blocked one. I saw Kyrie's name mentioned a lot this week. Kyrie showed you why it's probably prudent to be on his side.
With Marcus Smart returning to the fold, Terry Rozier saw his minutes get cut down to 21, while Smart played 27. Smart scored eight points, grabbed one board, dished out four dimes, and pilfered one. He shot 2-for-10 from the field. Rozier wasn't any better, as he shot 2-for-9, but grabbed seven boards and pilfered two.
Malcolm Brogdon scored 15 points, grabbed six boards, dished out five dimes, and blocked one in 36 minutes of run. He shot 6-for-12 from the field and 1-for-3 from downtown. Milwaukee would be crazy to ship him out for Eric Bledsoe. He plays awesome defense and is so solid across the board.
Clippers win again. It's the same blueprint every night. Blake Griffin does it all besides block, DeAndre Jordan boards and misses free throws, Patrick Beverley hounds, while Austin Rivers and Lou Williams take turns being the microwave. Forgot about Danilo Gallinari cock-a-doodle-dooing at the charity stripe.
Al-Farouq Aminu is basically Marvin Williams, or least what owners of Marvin Williams thought they were getting. I'm telling y'all. Body swapping is a thing. Aminu scored 19 points, grabbed six boards, dished out two dimes, pilfered three, and blocked one in 33 minutes of run.
Jusuf Nurkic scored 12 points, grabbed eight boards, dished out one dime, and blocked one in 27 minutes. I don't know what to make of Nurkic. I was very optimistic coming into the season, but he's definitely been a disappointment. Maybe he's just giddy for Halloween. I don't know. It's too early to give up on him. I'd probably buy low.
Caleb Swanigan only played five minutes.
With Aminu playing well and Portland playing more small-ball lineups, it looks like the Sky is Not the Limit for Biggie.
Jameer Nelson played 36 minutes! 18 points, four boards, six dimes, and one block. Holla!
Zach Randolph scored 13 points, grabbed nine boards, dished out three dimes, and blocked one in 29 minutes. What was going on? AARP night? I had no optimisim for Zach coming into the season. There were a few of you that believed. I give props to you. Although, there's a good chance they stopped reading me after not including Zach in my top 200.
Buddy Hield only played 20 minutes and scored 12 points. Someone go check to make sure Vivek Ranadive is okay. Bah, of course he's okay. He's worth a gazillion dollars and owns an NBA franchise.