One third of the season has already passed…Let that sink in. How time flies when you are doing something you enjoy. Just compare it with the offseason, when basketball fans even try to analyze meaningless exhibition games to feed thier addiction. Now is a great time to reflect on your team and decide your next steps. Are you in a dynasty league and far from competing? Start thinking about rebuilding and trade your veterans for promising younger players. Are you in a redraft league and falling behind in the standings? Make aggressive trades and pickups. It doesn't matter if you end up last or 8th, it's all about the championship baby. Is your team comfortably in the playoffs and looking to stay there? Maybe trade some of your immediate production for an injured player to stash for the last portion of the season. Analyzing your team's direction and reacting accordingly separates the good from the great team owners.  But why should you listen to any of my advice you ask? Because I self-reflect every week on the calls I made last week. Zach Randolph continues to ignore father time and I hope you rushed to your waiver wire and scooped him up because he is balling out of his mind over the last month. Courtney Lee and Ricky Rubio have been serviceable, but the call I'm most happy with is definitely Jonathon Simmons. He scored 15, 21, and 29 since mentioned and will continued to have increased usage with both Evan Fournier and Terrence Ross sidelined. Regarding the sell candidates, Tyreke Evans continues his stellar play, but I continue to fear his oft-injured knee and Brandon Ingram confirmed his inconsistency following an 18 point game with a 5 point-5 turnover one. Thanks again self-reflection!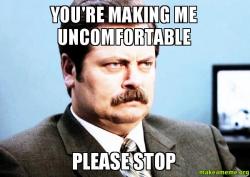 Ok ok, off to this week's Buy/Sell candidates we go…
Want the best tools and projections to help dominate your league? Check out the Stocktonator, the byproduct of Rudy and machine making love. Click HERE for a FREE 3-day trial.
Buy
Jahlil Okafor: I really like the Sixers as a franchise. They played some high energy basketball back in the day with Andre Iguodala and Elton Brand in their prime, but until this season, they preferred tanking and developing the young talent rather than winning. Although the infamous "Process" looks bound to pay dividends, landing them upcoming superstars like Ben Simmons and Joel Embiid, the organization did not have the same success with Jahlil Okafor. Drafted third overall in 2015, Okafor had a very promising rookie season before taking a backseat to Embiid's rise to stardom. Finally freed, he has a great opportunity in Brooklyn to get his career back on track. The Nets don't own their draft pick for the upcoming draft, so they have every incentive to play Okafor, even ignoring the fact he is a bit of a liability on the defensive side. I think he is definitely worth a pickup, as averages of 15 pts/7 rebs/1 blk are well within the realm of possibility, albeit with suspect shooting percentages.
J.J. Barea – Yogi Ferrell: Dennis Smith Jr has missed the last three games and is out for the upcoming roadtrip for the Mavericks with a strained left hip. This means more minutes for the backcourt duo of J.J.Barea and Yogi Ferrell, who get a short term boost in production. I like Barea a little bit more as he has excellent per-36 stats, highlighted by 8.7 assists and 3.0 3pts, but Yogi can be serviceable as well for those in deeper leagues.
Taurean Prince: I really love the development of his game this season, after being just a defensive stopper for the Hawks last year. He was hyped as a last round draft sleeper and was producing during the first month, but had a late November-early December cold spell. Check your wire in case an impatient owner dropped him, as he is regaining momentum with 14.1/1.6/6.1/2.7/0.4/0.6/1.3 averages on 50.0/84.2 % shooting during the last 2 weeks and a huge game against the Cavs last night with a career high 24 points.
He showed impressive handles in this game helping him get to the basket and continued making threes at a respectable clip (42.1% for the year).
Marvin Williams: Year after year Marvin Williams is a forgotten man in many fantasy leagues but he still manages to finish inside the top 70 in per game value. This year seemed like the trend would come to an end, as he had a very slow start to the season and Dwight Howard kept eating into his rebounding numbers. Cody Zeller's injury, though, has increased his playing time recently and he has responded with 11.9/1.9/5.4/1.1/1.0/0.3/0.7 during the last two weeks. He is especially useful in Roto due to his non-existent turnovers and great percentages (47.8/84.6 % for the year) and is available in 50% of Yahoo leagues.
Sell
Lebron James: I know I'll get a lot of hate for this pick. I even put a disclaimer in the title, but before you dismiss me as another hater hear me out. We are not talking about Lebron James the basketball player, we are talking about Lebron James the fantasy basketball player. The eventual return of Isaiah Thomas will eat into his otherworldly usage rate, but I am more concerned about the unsustainability of his fg%. He is rocking a ridiculous 58.4%, which is a career best while also making his freebies at 76.4%. This combination, along with his usual domination in the other categories, has him ranked second overall in per game value. I firmly believe his fg% will take a hit, much like I predicted two weeks ago that Robert Covington wouldnt continue to be so accurate from the field. Now that I think about it, maybe I just jinx them when I mention them in my articles and I'm the one to blame after all. Nah, It can't be that, right?…right????
Andrew Wiggins: As the season progresses it becomes more and more apparent that the alpha of the wolf pack in Minnesota is none other than Jimmy Butler. Almost a month ago, when he was very passive on the offensive end, I predicted that coach Thibodeau would eventually find ways to get him involved and give him the ball during clutch situations and he has delivered, being the 9th best player in fantasy for the last month in the process. That leaves Wiggins with even less shots and usage. He already has more name than actual fantasy value, as he is ranked 196th due to his poor shooting percentages. Try and trade him to someone needing scoring or to someone who mistakes real life ability for fantasy competence.
Trevor Booker: The biggest loser in terms of fantasy value in the Okafor trade, Booker goes from a starter to clear cut backup. He was already a borderline own in standard leagues, so the trade makes him a drop candidate in my eyes. At least it's a good real life move for the veteran, as he avoids the rebuilding situation in Brooklyn.
As always let me know in the comments your thoughts and your suggestions about players I have not included and of course all your fantasy related questions!