Welcome to the third installment of Weekly Yinteresting Thoughts (WYT). In these posts, I'll be sharing some of my random thoughts, opinions, and questions about the NBA landscape as it pertains to fantasy basketball. Feel free to drop your comments and questions below! Let's get started.
This week's lunchtime kitchen encounters with my roommate have involved the usual topics: how work has been going, whose dirty dishes were forgotten in the sink, Shai Gilgeous-Alexander's blistering start to the season. Is this sustainable? Is he a sell-high? Who can I target? What if I just hold? Will OKC shut him down?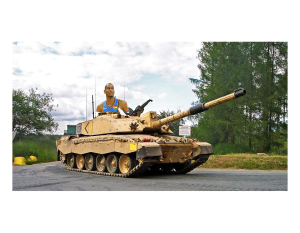 I'll only confidently answer the first question. No, SGA's start to the season is not sustainable. He's currently ranked 1st and producing career-highs in points, assists, steals, blocks, FG%, and FT%. The 52% FG will come down, the 98% FT will come down, and his absurd 2.5 steal rate will come down by about half and land a little higher than his career average of 1.2. Will this regression be drastic? Perhaps not. He's only 24 after all, and looks improved on both ends of the floor. If he can stay healthy, it's absolutely not out of the question that he can finish the season as a fringe first-rounder. The question is whether you're willing to trust his availability. 
Shai Gilgeous-Alexander is HOOPING this season

Tonight: 34 PTS, 4 REB, 6 AST, 3 STL, 2 BLK

He's 6th in the NBA with 31.5 points per game. pic.twitter.com/NlFBgpair5

— NBA (@NBA) November 2, 2022
In truth, I've never had good luck with sell-high situations. Maybe it's the natural fantasy greed in me (and probably all owners) to always be looking for better opportunities. Whether it's me trying to trade a hot player for somebody with better usage, somebody who's in a better situation, or somebody with more upside; whatever. Maybe it's just better to slow down and enjoy the ride. If you're more like me and not so inclined to trust SGA's absurd production so far, some good targets might be an owner who's down on Damian Lillard, LaMelo Ball, or Fred VanVleet. In fact, on this day, it's just been announced that James Harden will miss a month with a foot injury. Not a shabby buy-low, eh? 
For this next section I'd like to apologize to those of you who are not playing on Yahoo! Fantasy Sports, although I'm sure the stuff I'm about to get into is relevant as well. Yahoo! has a nifty feature where it'll list current "MVP's", who are players who appear most often on top 500 Public League teams. Tobias Harris, Jimmy Butler, and Kyrie Irving garnish the top three spots in that order (the aforementioned SGA is fifth). The latter two are not surprising since their per-game production is elite but you can typically get them at a discounted draft price due to their lack of games played, but it was interesting to see Tobias Harris here. 
Tobias Harris tonight:

3 Points
16% FG
3 Fouls

34 MINUTES 👀🔥 pic.twitter.com/7lqfc6SzQz

— Hater Central (@TheHateCentral) October 27, 2022
Harris is sitting at rank 37 with a Yahoo! ADP of 74. He's averaging a pedestrian 13-6-3 with 1.4 steals and .7 blocks on good FG% and an offensive 58% FT, so what gives?
And this is why managers should sort rankings with their turnovers punted. Turnovers are Harris' current best contribution and while it is nice to have someone who averages less than one turnover a game, this typically inflates rankings since Harris isn't really doing all that much. What's funny, though, is that Harris should be getting some more shots coming his way in Harden's absence. Perhaps another sell-high after some big games?
I'd like to get your thoughts on how you approach trades in fantasy. Do you guys throw out a lot of offers? How do you respond to lowballs? What's your criteria for determining whether someone's situation is worth investing in? What's your criteria for determining whether your own players' outlook is bleak? And totally not speaking for myself, but when do we decide that Kawhi Leonard's future is in jeopardy, and that it's time to flip him for pennies on the dollar? Let me know below.