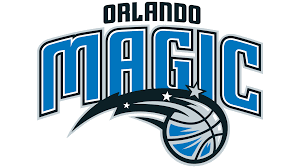 2017/18 Team Record: 25-57
Key Acquisitions:
Jerian Grant
Jerell Martin
Timofey Mozgoz
Amile Jefferson (Two-way contract)
Key Losses:
Mario Herzonja
Marreese Speights
Aaron Afflalo
Jamel Artis
Outlook:
Heading into the offseason, it was clear that the Magic were in desperate need of a playmaker. As a result, many draft analysts, myself included, were anticipating that the Magic were going to select Trae Young with the 6th overall pick in the draft. The unexpected happened instead, as the Mavericks traded up to select Luka Doncic while the Hawks selected Trae Young at number five, leaving the Magic with the decision to take the best player available on their board or select based on need, which would have been one of the point guards in Collin Sexton or Shai Gilgeous-Alexander. The Magic chose the former, but in doing so left a big hole at the point guard position and added to a crowded front-court that already consisted of arguably their three most talented players in Nikola Vucevic, Aaron Gordon, and potential breakout star Jonathan Isaac, the 5th overall pick in 2017. Common sense suggests that it is likely that the Magic will explore the trade market throughout the season, potentially dangling Vucevic to address the need at point guard. Without strengthening the back court and given the inexperienced level of the team, another season missing the playoffs in the desecrated East division seems likely.
Point Guard:
As discussed before, this is the position of weaknesses for the Magic. Both DJ Augustin and the recently acquired Jerian Grant are likely to hurt each other from a minutes perspective, especially since both have different strengths that will help the team in different rotational sets. Augustin is the much better offensive producer, and at times found ways to help fantasy owners last season after the Magic traded away Elfrid Payton, averaging 10.2 points, 3.8 assists, and 1.5 treys without damaging the shooting percentages (45% from the field and 86% from the line albeit on low volume). Grant brings a different dimension, as his length makes him a more potent defensive player. Could be an option for teams looking to stream steals with a trickle of assists, as he did average 7.3 assists Per 36 last season.
If Augustin can win the battle and receive consistent starter minutes, there is a clear path to fantasy relevance, especially if the Magic are unable to find a marquee point guard through trade. The presence of Grant, as well as the presence of under rated Isaiah Briscoe (played on the same team in college as De'Aaron Fox and Malik Monk), are likely to make this a stay away situation outside of the deepest of leagues. At least from the outset.
Shooting Guard:
The competition for playing time at the two comes down to Evan Fournier, Terrence Ross, and Jonathan Simmons, with Fournier the clear favorite to land the majority of playing time and be the most fantasy relevant. Fournier started last season extremely strong. Before succumbing to injury, he was putting up top 50 fantasy value due to excellent shooting, a healthy contribution of points and threes (finished with averages of 17.6 points and 2.2 treys per game), while only turning the ball over 1.7 times per game. Those are numbers that make Fournier an excellent value, especially in roto leagues, and given the personnel he is competing against, it is likely we see similar numbers moving forward into 2018/19. Ross and Simmons are both capable of playing the 2 and 3 and averaged 25 and 29 minutes respectively. They are worth monitoring if the injury bug bites in Orlando, but outside of deep leagues, they are best left on the wire, especially since the Magic will look to find additional minutes to pair Jonathan Isaac, arguably their best defender, with Aaron Gordon more often.
Small Forward/Power Forward:
The small forward position is where things really start to get interesting for the Orlando Magic. The Magic have a plethora of players that will see minutes at the three throughout the season in Aaron Gordon, Jonathan Isaac, Terrence Ross, Jonathan Simmons, Wesley Iwundu, and rookie Melvin Frazier. Gordon and Isaac garner the most interest for now and the future, though. If you've been listening to the Razzball basketball podcast, you know that I am extremely high on Isaac's abilities due to his outstanding length, excellent defensive capabilities, and a vastly improved jump shot (that was on show for all to see in summer league). He wasn't frightened to take defenders off the dribble and I see him as a viable mid-round target, especially for teams that missed out on one of the premium defensive players in the early part of the draft. The offense is still a work in progress, but given minutes in the mid-twenties, Isaac should put up outstanding per minute numbers in both the blocks and steals department, as well as contributing close to a three a game (with a volume that isn't likely to kill your percentages). Gordon, one of last years trendy picks, continues to demonstrate the stat-stuffing production when healthy and, even in a season which was injury plagued, still mustered up averages of 17.6 points, 7.9 rebounds, 2 treys, 2.3 assists, 1.0 steals, and 0.8 blocks per game. The drag on Aaron Gordon comes in the form of his percentages, where he shot 43% from the field and 69% from the line last season. The former dunk contest winner is a perfect option for punt free throw teams. If he can improve on the percentages, then the former University of Arizona star could flirt with top 50 value. It's likely that the Magic will want both Isaac and Gordon as more natural power forwards than small forwards, but they will have to get creative to find ways of keeping both on the floor especially given the current presence of Nikola Vucevic and Mo Bamba at the center position. Brent's boy, Jarell Martin, will see some minutes at the power forward position this season in certain rotations too, but it's the upside plays of Isaac and Gordon who you want to be focusing your attention on in Orlando.
Center:
Between Mo Bamba and Jonathan Isaac, the Magic now have crazy length in their lineup. Bamba boasts a record breaking 7'10 wingspan and 9'6 standing reach. That is more length than Rudy Gobert and it isn't hard to think that the Magic believe that they have their own version of Rudy and rim protector of the future. It is difficult to ignore the upside that this length will have for fantasy, especially with the heavily weighted defensive stats, but playing time (at least in the short term) might be harder to muster than some think given the veteran presence of Nikola Vucevic still around. Unlike Jaren Jackson Jr or Mitchell Robinson, two of the premium shot blockers from the draft, Bamba doesn't have the same instincts or skill, but instead relies on his physical gifts. I am also not a believer in the jump shot either, which had many people drooling during the draft process. That being said, there is still a lot to like from the defensive standpoint and, even in limited minutes, should do enough defensive damage to be fantasy relevant in the short term. Vucevic, on the other hand, is much more well rounded, and his value lies in the fact that he is a positive contributor in every aspect of fantasy. Last year, Vuc had averages of 16.5 pts, 9.2 rebounds, 3.4 assists, 1 steal, 1.1 block,s and a trey per game on 48% shooting from the field and 82% from the line, albeit in very low volume. Both the selection of Bamba and increased trade speculation seems to have dampened the prospects for Vucevic this season, and although he is light in blocks for a man of his size and position, there is a lot to be said value wise for a guy who averages a triple one (a block, steal and a three) per game and chips in with 3.4 assists from the center position without killing your percentages. Regardless of whether Nikola spends the entire year in Orlando, I'm interested in taking him in the middle rounds, especially if I am able to pair him with a defensive specialist, as the Magic will rely on his offensive capabilities.