Unless you've been living under a rock for the last week (in which case I'm interested to know how you manage), you have heard the news about the Blake Griffin trade. For those aforementioned people who don't, here is the summary:
Clippers get: Tobias Harris, Avery Bradley, a first round pick, a second round pick and the always charming Boban Marjanovic
Pistons get: Blake Griffin along with his portable clinic, Willie Reed and Brice Johnson
I would love to read your thoughts down in the comments about who won the trade. My first instinct was that it all depends on Blake's health and on how well he will mesh with Andre Drummond. Another conclusion that can be derived from the trade is that loyalty is dead in the NBA. Remember all the efforts the Clippers made to convince Blake to re-sign, which included filling the court with his photos and even raising an actual banner with his name into the rafters as a sign of their future devotion??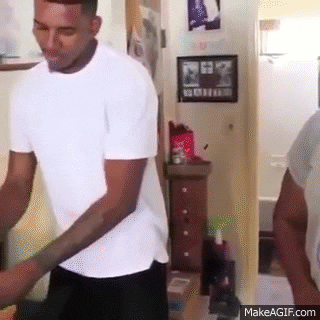 As always, let's take a quick look at last week's suggestions and how they performed. The Spurs duo of Dejounte Murray and Kyle Anderson were not very impressive, but their minutes are safe and will only improve moving forward. Murray is even averaging an absurd 8.6 rebounds in the last eight games. The Sacramento duo of Bogdan Bogdanovic and Buddy Hield, on the other hand, were not so hot as only one of them is having a good game each night. At least the Kings are sticking to their veteran-resting plan for now… Finally, Ersan Ilyasova's minutes continue to trend in the wrong direction, but you can still get some value if you trade him right now…
Moving on to the new suggestions, this will be a heavy "Buy" week as injuries and the aforementioned trade have created opportunities for more players to become fantasy relevant.
Please, blog, may I have some more?