Hi folks. I'm going to keep the chit-chat short this week, as this is just a sequel to last week's punt rankings. Last week, I provided the top 20 players for punt-FT%/FG%/points and some other players that were heavily impacted by removing each of those categories. I also went over the punt-FT% complement players (rated by 3s+assists+steals+points-only). But, I was thinking about how often it's beneficial to ignore the other categories when making pickups and proposing trades, too. You might be out of contention in a category, or maybe you're dominating that category to the point that you don't even need to think about it in future transactions (aside from trading off your surplus). So, let's look at what happens to per-games season rankings per Basketball Monster when we punt these categories that aren't often punted intentionally. So, if you're struggling to catch up in a roto category (or to compete regularly in it in head-to-head), consider just forgetting it. At this point, chances are you'll only gain a couple points at most if you try to patch the holes in your roster, and likely to the detriment of other categories.
Once again, the idea here is to find out who's more valuable to your team than their price tag. Also, you can deal someone who's less valuable to your team than what you can get for them using this concept.
This week, in a nod to the shortage of good big men, we'll punt rebounds and rebounds PLUS blocks, since they often go hand in hand, for 8-category and 9- category leagues. Punt-block rankings aren't too helpful (maybe in football?). You can just drop the few guys that get a decent amount of blocks down the list on your own. Next week, I'll address threes, assists, and steals. Bold players have moved up the most, in addition to the extras I list after the top 20. Through 12/12 (and some 12/13):
Want the best tools and projections to help dominate your league? Check out the Stocktonator, the byproduct of Rudy and machine making love. Click HERE for a FREE 3-day trial.
Top 20 without Rebounds:
8-Cat
Others with big jumps
22. Lou Williams
24. Gary Harris
30. Jeff Teague
31. John Wall
35. Evan Fournier
36. Eric Bledsoe
39. Dennis Schroder
40. Donovan Mitchell
45. Darren Collison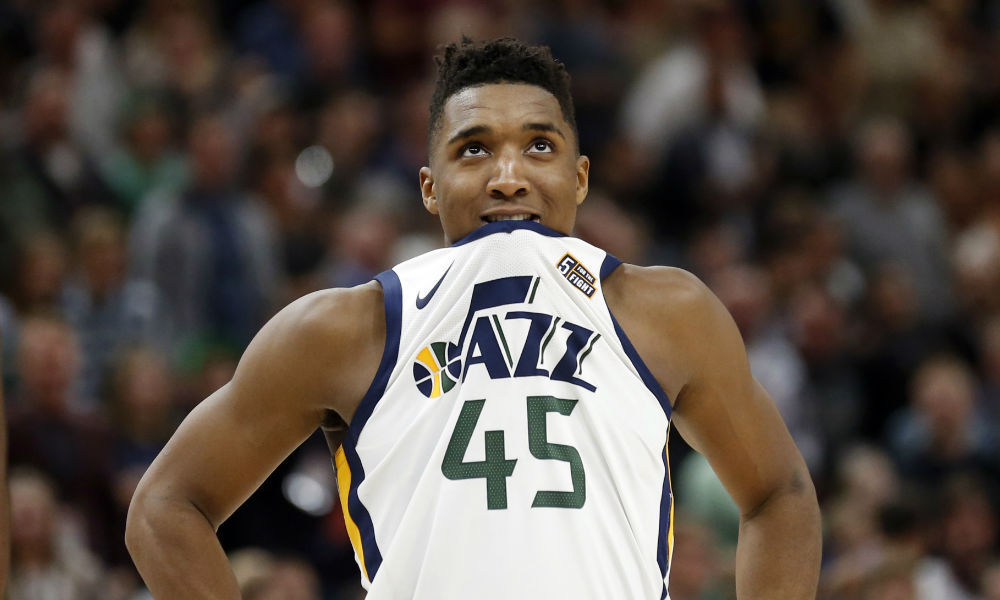 9-Cat
Others with big jumps
28. Lou Williams
31. Evan Fournier
38. Darren Collison
41. JJ Redick
46. Donovan Mitchell
47. Courtney Lee
Top 20 without Rebounds OR Blocks:
8-Cat
Others with big jumps
22. DeMar DeRozan
24. Dennis Schroder
26. Jeff Teague
29. Evan Fournier
32. Donovan Mitchell
34. JJ Redick
36. Darren Collison
49. Courtney Lee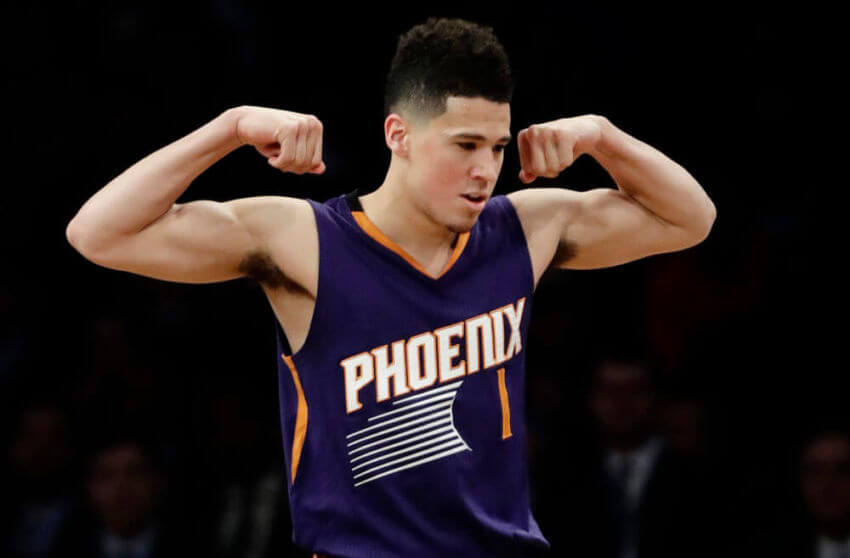 9-Cat
James Harden
Stephen Curry
LeBron James
Chris Paul
Kyrie Irving
Damian Lillard
Giannis Antetokounmpo
Kevin Durant
Kemba Walker
Klay Thompson
Jimmy Butler
Victor Oladipo
Paul George
Gary Harris
Anthony Davis
Lou Williams
Others with big jumps
23. Evan Fournier
27. Darren Collison
28. JJ Redick
30. Dennis Schroder
32. Courtney Lee
37. Jeff Teague
38. E'Twaun Moore
44. Joe Ingles
49. Bojan Bogdanovic
So, if you've lost some star big men to injury, or if you never had any, it might be time to ship off the injured players or UTIL big men for some of the high risers above. Darren Collison and Courtney Lee might be worth more to your team than Hassan Whiteside, Andre Drummond, or Clint Capela. Yet, if you only have one big like that and are in trouble in rebs/blocks, you might be able to get both guards for him.
This week's classic fantasy line:
12/30/1990. The 7-23 Magic took down the 6-23 Nuggets 155-116, and future coach that would always be effective for about a season and a half before his players hated him, Scott Skiles, set the record for most assists in a game.
44 minutes/22 points/2 threes/6 rebounds/30 assists/2 steals/4 TOs