Finally!  Our flaccid fantasy line-ups that have experienced a ton of shrinkage on the front line can re-erect their Stifle Towers!  Although we certainly HOPE this lasts more than 4 hours…
After missing just over a month, Rudy Gobert returned to action right in the sweetspot of his 4-6 week timetable and looked solid off the bench for 6 Pts and 3 Reb, hitting 3-4 "from the field" (a couple were dunks).  He looked spry and pretty close to the Gobert of old, which isn't old at all – he's still a young Flyin' Frenchman.  It'll probably be one or two more games before he's fully unleashed, but since he didn't have a block (one was called a foul that seemed close), maybe the buy low window is still narrowly cracked open.  If the minutes rise to 20 then 25 the next two outings and the stat lines aren't shimmering with Boards-n-Blocks goodness, then I would be assaulting Gobert owners in one final push to acquire him.  If you own Gobert, don't get nervous, let your Stifle Tower stand strong, and let Monsieur Elbow pitch a tent on your front line!  (I had to edit out like 5 worse metaphors – you're welcome…)  Here's what else went down last night in fantasy hoops action:
Rodney Hood – Only played 22 minutes due to an ankle sprain, and other than Gobert and his awesomeness off the bench, was the only Jazz in the positive in +/-.  10/2/1/1/1 with a trey and 5-5 FT was pretty solid in Papa Hood's limited run.  He needed help into the locker room, and he's had a lot of lower leg injuries in his brief career.  Tough blow for Hood in a great opportunity sans-Alec Burks.  And there's not too much to pickup on the wire either should Hood miss games, as Joe "yawn me to sleep" Ingles is likely the main beneficiary of minutes.  We also saw some Chris Johnson (11 Pts in 19 minutes last night but fouled out) last night, as he preps for a playoff run with the Cardinals.
Jeff Withey – With[ey] Gobert back and Derrick Favors seemingly close, your teams can do Withoutey.  Only 17 minutes last night, did have another 2 blocks and a decent line, but it's getting the squeeze more than hot contestants on 70s Family Feud by Richard Dawkins (I did look it up and it's true!).
Trey Lyles – Surprisingly got the most burn of any Utah big, and rainbowed!  9/9/3/2/2 looks shiny and all, but it came at the cost of 4 TO and 1-4 FT shooting.  He even missed his only 3!  Stop trying to be Smoove, Trey, stoppit!
Trey Burke – 10/3/3 with 3 TO, no steals, and only 1 trey on 4-12 shooting.  We need to make a Razzie for "most inconsistent player".
James Harden – Even if he's throwing non-stop bricks from deep (0-7), still had his usual elite line of 33/8/3/2/1 and somehow shot over 50% going 13-25.  Hey, Beard, how about you drive a few more times!  However, that advice was never given to teammate Ty Lawson…
Dwight Howard – Sat with lower back tightness.  The Superman tramp stamp takes a while to heal.  Instead we got Clint Capela at the 5, going 7/10/0/3/0 in a ho-hum outing.  The real story was…
Terrence Jones – …back in the starting 5!  32 minutes of 14/8/2/0/0, and while the lack of D stats was sad, 6-10 FG and 2-2 FT.  Fortunately it doesn't sound serious for Dwight (never wish for injuries!), unlike Donatas Motiejunas who can't get his back right.  Houston could use a better bed brand for their bigs, get these guys some Tempur-Pedics!
Dennis Schroder – Well, after believing Shelvin Mack would be a useful streamer on Monday, Coach Butthole goes back to Schroder, and thankfully stuck with him as the backup PG last night against the Sixers as I swapped my Mack shares for the German.  Although talking about anything with the stock market is just plain depressing right now!  14/4/6/2/0 with 2 treys in only 19 minutes for the Schrodes, in an "of-course" blowout of the Sixers.
Jeff Teague – Remains in his funk, but I gotta think he gets out of this.  I'd keep pounding the pavement on some buy lows.
Al Horford – 1.5 rainbow!  18/9/3/3/3.  Let's make some bullet points on how this line is EVEN MORE impressive than just the popcorn stats! 1: Was in under 25 minutes, B: Hit yet another trey!, 3: There is no 3, Fourth: 3-3 FT, and In Conclusion: No TO.  See, look how good I was at organizing arguments in research papers!
Kent Bazemore – Continues his revelatory year.  22/6/4/2/1, and another 3-3 FT bringing his FT% to 87.3% after never being above 65% in his career!  And of course virtually every other cat is a career high.  Flourishing for dem Hawks.
Mike Scott – I swear it looks like he has 20-30 more emoji tattoos than last year.  Just goes to show that if you're in the NBA and have a sweet stroke, you can completely avoid hardcore drug charges AND have the money to buy more horrible tattoos.  Hurray sports!
Jahlil Okafor – Started next to Nerlens Noel, and both were pretty good!  The Big Oke Tree for 21/7/0/1/1 (3 TO but bleh) and Captain N for 9/13/2/2/1 (4 TO blehhhhh).  Even with the TO, those lines were in well under 30 mins, so they can co-exist at times.
Ish Smith – A big reason anything is working in Phila (I hate those jerseys though!), but a mediocre 12/1/7/1/0 with 4 TO last night.  That suffocating German D!
Isaiah Thomas – Ugggghhhhhhh.  First game on my REL team, I need assists, and instead I get 14/2/1/2/0 with 4 TO on an atrocious 5-17 shooting.  Thanks for not even getting halfway to 30, IT2/3!  Really putting the two-thirds in his nickname, and I might need to go so far as to call him IT29% to motivate him from that shooting "effort".
Kelly Olynyk – I was pretty impressed by a giant guy playing in sandals in the desert!  Olynyk of Nazareth for 16/9/2 with a couple of treys, the lack of D stats was annoying, but had confidence in his shot and his drive and played 33 minutes as Stephens is actually tightening up the rotations.  I'd add Olynyk in most leagues.
Jared Sullinger – Also played well, going 13/11/2/0/1 in 25 minutes, which would look that much prettier if he hit one or two of his 3 missed treys.  Maybe he's gotten his sore wrist from frosting his mohawk.  There's a weird sentence…
The Boston Clam Crowder – Remains filling and piping hot this season!  17/4/4/3/1 with no TO in a whopping 39 minutes with a trey.  Only 4-7 FT, but hard to get mad at all the potatoes and fresh clams he's stuffing in the bowl.  I'm hungry now, can you have clam chowder for breakfast?!
Jimmy Butler – Doesn't score 30 (only 19 Pts), but gets you 10 dimes.  It's almost like the Bulls don't have a good facilitating PG!
Pau Gasol – No wear on the treads for Pau just yet, going 17/18/4/0/1 in 35 minutes.  I looked at The Ageless Spaniard's splits from last year to see if we should expect any sort of dropoff in the second half, and I did notice one thing – the blocks.  Dropped off fairly hard last year in March and April, so if that's a helpful bargaining chip in a trade situation, keep it on the backburner.
Bobby Portis – 4/8 with two blocks, and I think I'm his magic elixir.  I only saw two of his shots last night, a couple of Baby Hookers, that were sweet and smooth and right in there.  Actually I strike that, I remember the trey he attempted and it was a bigger brick than the one on Tony Montana's desk.  So I guess I saw the good and the bad after all…  Still seems like a stash-only kinda guy, and Joakim Noah seems pretty close to returning.
Kobe Bryant – Tried to make everyone regret not taking him for 30 last night!  Barely fell short, but went 28/2/3 on a shocking 10-18 FG with a couple of treys.  First time this year we'll ask, "Why didn't he shoot it more?!"
Lou Williams – 20 empty points besides a rogue block.  Sweet Lou is at least Sweet Consistent!
Brandon Bass – Your David Bowie Stat Oddity of the night, as The Big Ass Bass played a Big Ass 36 minutes for a 10/6/4/5/2 rainbow with no TO and never missed a shot.  3-3 FG and 4-4 FT.  Roy Hibbert has been terrible, so maybe there's some added run possibility for Bass coming up.  I might look to spec add him in leagues deeper than 12.
D'Angelo Russell – Just went nuts against the Kings!  D for 27/2/4/2/0 on 11-16 shooting (3-7 3PTM 2-3 FT) and a crazy +29 in a loss.  IN A LOSS!  D is walking away from the scene of that crime with more regret than after the Barksdales killed that snitch in the pilot!  But I should say he hobbled away from the scene of the crime, as he sprained his ankle late and needed X-Rays.  They were negative, but it certainly looks as if a couple games might be missed.
Marco Belinelli – Wasn't huge, but 11/2/3/2/0 with another trey from a popular streamer last night.  Beli up!
Darren Collison – Ugh, Dammit Karl!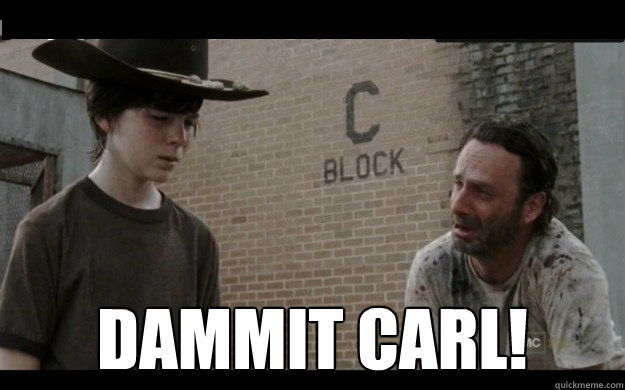 Only got 18 minutes last night, barely played next to Rajon Rondo who returned from his back issue (9/6/12/4/1 with his typical 50% FT shooting and 3 TO), and had an awful night.  You gotta hold onto Colly where you can, but this was a dream matchup that turned into a nightmare.  Cliche police!
DeMarcus Cousins – Is awesome at basketball, please stay healthy though!  Seems to fall soooooo many times, and big man fall hard!
Quincy Acy – Hmmmm.  18/4/0/1/2 on 8-9 shooting, giving him double-digit scoring in back-to-back games.  Omri Casspi easily has the role when healthy, but there's another guy that needs that Tempur-Pedic and might miss a few more.  Acy would only be a short-term streamer in a deep league though.
I hope everyone had a solid first full week of 2016, and is looking forward to the weekend!  Thanks for stopping by Razzball Nation, and catch you on Monday morning!