Welcome to your midweek guidance for Week Eight!  In this post, I identify widely-available players who can help you win your head-to-head matchups.  As the title suggests, I couldn't help but come up with a bunch of forwards and centers this week, as there are a lot of intriguing options at the moment.  So if you like 'em big, er, this is the post for you…
Also, if you're new to the post or need a refresh on how I come up on this list, refer back to the intro for week one (hard to believe most leagues are already well over 33 percent complete!).  My approach to category leagues that allow daily lineup changes is to replace the least productive guy with streamers who maximize my team's overall "games played."  This often results in some tough choices.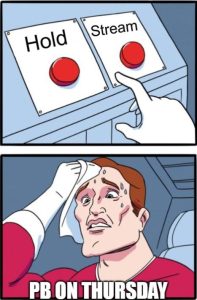 Schedule Notes: A lot of these players are chosen based on the schedule, because in fantasy hoops, nothing's worse than losing a matchup because your opponent outmaneuvered you and added the semi-productive guy who plays three games.  This week, the Celtics, Warriors, Grizzlies, and Thunder only play one more game.  For the second consecutive week, no teams play three games between Thursday and Sunday, but here are the teams who play on two low-volume game days:
Nuggets, Clippers, Heat, Blazers, Spurs: Thursday, Saturday
Rockets: Thursday, Sunday
As a follow up to last week's post, the Wolves rotation is coming into focus with KAT out for several weeks.  As expected, Kyle Anderson and Jaylen Nowell provided the most consistent production in increased minutes.  Assuming they're healthy, both are good adds for the Wolves' Friday/Saturday set.  Here are the other players I'm watching and adding to close out the week.
Three Category Contributors
Nickeil Alexander-Walker (Threes, Assists, Steals): Collin Sexton will likely miss time with a hamstring injury that he picked up on Wednesday, and Mike Conley will rest one of the games on the weekend back-to-back (if he returns at all this week).  This clears the way for NAW to play another hefty minutes load, and he showed he can turn out a good performance when he played 29 minutes against the Warriors on his way to 11 points, 3 triples, 7 rebounds, 4 assists, and 3 steals (Plays Fri, Sat).
A.J. Griffin (Points, Threes, Steals): With John Collins out for weeks and De'Andre Hunter likely out through the weekend, Griffin will continue to start and serve as a reliable source of 3 and D (2.3 threes and 2.5 steals per game in three total starts).  The 25% shooting over the past two games reminded us that he's a rookie, but one that's in a secure 30-MPG role for now (Plays Fri, Sun).
Daniel Gafford (Rebounds, Blocks, FG%): He still sits behind other bigs in the Wizards' rotation, but all he needs is 20 MPG to be good.  He reached that mark in two straight games before playing only 18 on Wednesday.  Even with that paltry workload, however, he scored 10 points on perfect shooting and swatted 2 shots.  If you're not willing to risk a dud over the weekend by adding him now, I'd at least put him on your watch list (Plays Fri, Sat).
Walker Kessler (Rebounds, Blocks, FG%): He started and achieved the minutes split with Jarred Vanderbilt on Wednesday, putting up 10 points on 83% shooting, to go along with 12 boards and 5 blocks.  Vanderbilt wasn't in foul trouble either, so maybe we'll see more of this going forward.  Kessler is a great add if you need the big man skill set over the weekend (and possibly beyond) (Plays Fri, Sat).
Jalen Duren (Rebounds, Blocks, FG%): Marvin Bagley's nosediving production lends more credence to the notion that we may see more of Duren in the Piston lineup.  Wednesday's standout performance against the Pelicans, in which he posted 12 points on perfect shooting with 13 rebounds, showcased his skill set (Plays Fri, Sun).
Charles Bassey (Rebounds, Blocks, FG%): Fresh off a brief stint in the G-League, Bassey returned to a backup center role behind Zach Collins last Friday.  Given Collins' struggles last week, a couple more 20 minute outings may be in Bassey's future if Jakob Poeltl remains out after tonight.  He didn't miss a shot in his two most recent games, and accumulated 16 total boards and 3 blocks over that span (Plays Thurs, Sat).
Two Category Contributors
Jalen Johnson (Rebounds, FG%): Foul trouble capped his value in the Hawks' last two contests, but he should continue to receive opportunities as a starter with the aforementioned injuries in Atlanta.  Don't expect blocks, but 7.3 rebounds over his past three games is helpful (Plays Fri, Sun).
Alex Caruso (Assists, Steals): As highlighted in last week's post, Caruso is back as the Bulls' starting PG and bringing the dimes and steals.  If you're in a punt-points build, he's probably worth a longer-term slot on your roster (Plays Sat, Sun).
Zach Collins (Rebounds, Blocks): Despite falling prey to foul trouble in each of his three starts, Collins managed to average 6 rebounds and 3.7 assists.  I can't imagine the 33% shooting over that timeframe continues, so I'm pinning my hopes on a better performance tonight (Plays Thurs, Sat).
Josh Richardson (Threes, Assists): Doubtful tags on Jeremy Sochan and Devin Vassell for Thursday night elevates Richardson back into streaming consideration.  His two-game track record as a starter yielded averages of 11.5 points, 2.5 threes, 4 rebounds, 8 assists, 1.5 steals, and 0.5 blocks (Plays Thurs, Sat).
Terance Mann (Rebounds, Assists): A rest day for Kawhi Leonard, coupled with an injury to Norman Powell, opens up another opportunity for Mann tonight.  Other than boards, it's hard to predict where the production is going to come from on a nightly basis, but the increased minutes should allow him to collect some counting stats in other areas (Plays Thurs, Sat).
Javonte Green (Steals, Blocks) / Patrick Williams (Blocks): I present these two as a package because Billy Donovan started Green over Williams on December 2nd.  Due to a knee issue, however, Green hasn't played since.  If he gets out there for one or both of the Bulls' weekend games, he's a useful D stat contributor.  If Green remains out, Williams can typically be relied upon to bring the blocks (Plays Sat, Sun).
Moritz Wagner (Rebounds, FG%): He drew a fourth consecutive start against the Clippers on Wednesday and played 35 minutes (20 points, 13 rebounds, 1 block).  Orlando is prioritizing him over Mo Bamba, so he's a safe(ish) add if you can't scoop up any of the other million bigs listed in this post (Plays Fri, Sun).
One Category Contributor
Jeremiah Robinson-Earl (Rebounds): JRE is a fixture in the Thunder starting lineup of late, and he's averaging seven boards and a block over the last two weeks.  The added bonus of streaming him is that he can chip in a three here and there, as he's averaging 1.2 on the season (Plays Sat).
Hit me up in the comments with any questions or feedback.  Good luck!