Welcome to your midweek guidance for Week One!  Every Thursday, I will be running down my favorite streaming candidates for those of you in head-to-head leagues.  While these recommendations are primarily geared toward category scoring formats, points and roto league managers should find some gouge in here as well.
Since you won't find the fantasy hoops definition of the word in Webster's, I owe an explanation of streaming to those who may be new to the concept.  It's a tactic that involves using one or more roster spots to maximize the number of total games played by your fantasy team in a week.  For instance, if you are allowed four weekly additions, you can potentially leverage back-to-back sets to squeeze as many as seven games out of one roster spot.  In order to do this, you need to adopt a quantity over quality mindset for your weakest link.  Be prepared to drop him in order to accumulate more counting stats and exploit opportunities in your matchup.
My goal is to provide you with a list of players who check three boxes:
1) Availability on the majority of 12-team league waiver wires.  You won't see high-profile players in this post, but identifying and adding productive low-end players throughout the season is arguably just as important as nailing the first two or three rounds of your draft.  I also do my best to find guys who can occupy long-term roster spots, especially early in the season when many player values are still in flux.
2) Opportunity for playing time and the stats that often come with it.  Speculation is a necessary evil at times, but my aim is to at least get you looking in the right direction so you can benefit from adding players who stand the greatest chance of returning value.  The list of available players with meaningful roles will dwindle as the season moves along and your competitors get wise, so it's important to strike while the iron's hot.
3) A favorable end of week schedule factors heavily into who is featured on this list from week-to-week.  Since I'm focused on providing advice for head-to-head league managers, players with two or three remaining games for the week are usually prioritized over those on teams with only one game remaining.  I also lend more weight to teams who compete on days when there are relatively few games on the slate in order to increase the odds of you actually being able to fit them in your starting lineup.
After that lengthy intro, let's get into the analysis.
The Nets, Mavericks, and Knicks play just one game to end the week, while the Clippers are the only team with three games before Monday.
Here's who I'm watching and adding:
Four Category Contributor
Isaiah Hartenstein (Rebounds, Blocks, Assists, FG%): 40 minutes on Wednesday!  Managers frantically searching (and mispelling) his name at the time of this writing: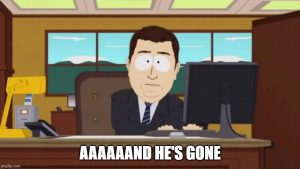 Granted, Mitchell Robinson couldn't shake off foul trouble in Memphis, but Hartenstein is a potential fantasy gold mine if he can at least split minutes with Robinson.  Aside from being solid in the standard big man stats, he contributes those scarce assists from the center position.  Don't let the single remaining game this week deter you from adding him if he's still on your wire (Plays Friday).
Three Category Contributors
Santi Aldama (Rebounds, Blocks, FG%): Hope springs eternal for the quick return of Jaren Jackson Jr., but in the meantime, Aldama has emerged as the starting PF for the Grizzlies.  A promising pre-season and summer league revealed his ability to score efficiently from inside and outside the arc while racking up big man stats.  He followed up last season's 20-point regular season finale with 18 points, 3 threes, 11 rebounds, and a block in 39 minutes (!) against the Knicks on Wednesday (Plays Fri, Sat).
Patrick Beverley (Assists, Steals, Blocks): Readers of this post know he's a regular here.  Perennially underrated as a fantasy contributor, Beverley joins a Lakers squad still trying to figure out its backcourt rotation.  He should be a mainstay in the lineup as a defensive pest, occasional distributor, and spot up three-point shooter.  He even brings some additional leadership to the organization, for those who are receptive…
Safe to say, there's still bad blood between Russ and Pat.  Tuesday's losing effort against the Warriors, in which he put up four steals and two blocks, served as a reminder that he contributes something on a nightly basis (Plays Thurs, Sun).
Two Category Contributors
Marcus Morris Sr. (Points, Threes): The return of Kawhi Leonard puts a damper on Morris's value as a scorer, but Kawhi is almost guaranteed to miss one end of the Clippers' weekend back-to-back.  This should free up some shots for Morris, who reclaims his starting PF position after averaging 15.4 points, 4.4 rebounds, and 1.9 threes last season.  Here's a chance to get three games out of a guy who could play 27-30 MPG (Plays Thurs, Sat, Sun).
Kelly Olynyk (Threes, Rebounds): His return to 2020-21 form never materialized last season, as the Pistons opted for developing young talent down the stretch.  With a clean bill of health and a starting nod for Utah, however, I expect Olynyk to outperform expectations and claw back some of the value we witnessed during his Houston days (28.5 MPG – 13.5 points on 48% shooting, 1.8 threes, 7 rebounds, 2.9 assists, 1.1 steals, 0.6 blocks).  Some will be put off by the 15 lackluster minutes he played on Wednesday, but he was capped by 5 fouls in that one.  I recommend holding until further notice (Plays Fri, Sun).
Kevin Huerter (Threes, Steals): Huerter debuted as the Kings starting SG on Wednesday and chipped in 23 points with 6 threes and a steal.  He provided top-120 9-cat value while filling the same role in Atlanta, so there's precedent for him being useful.  Though he isn't a major contributor in any one category, he does enough across the board to warrant a roster spot in 12-team leagues as long as he hover around 30 MPG (Plays Sat, Sun).
Jalen Duren (Rebounds, Blocks): With Marvin Bagley III expected to miss at least a month, there's an opportunity for Duren to provide more performances akin to Wednesday's outing (14 points, 10 rebounds, and 3 blocks in 22 minutes).  The primary drawback to his game is free throw shooting.  He missed all four of his attempts against the Magic and shot just 62.5% from the line in his college days (Plays Fri, Sat).
Jon Konchar (Threes, Rebounds): With Dillon Brooks missing the opener, it's doubtful that Memphis will plug him in for an immediate back-to-back set.  If you need a streamer for the weekend, Konchar could be in line for at least one more dose of meaningful minutes after playing 33 on Wednesday (12 points, 4 threes, 11 rebounds, 2 steals).  Pay attention to Brooks' status heading into Friday if you're looking in Konchar's direction (Plays Fri, Sat).
Caleb Martin (Threes, Steals): Martin mostly flew under the radar in most fantasy circles despite being named starting PF in a depleted Heat frontcourt.  Assuming he hangs onto the role, I think he can flirt with 1/1/1 club status.  His 7 points, 4 rebounds, and 3 assists were nothing to write home about on Wednesday, but he did add a three and two steals in 29 minutes of action (Plays Fri, Sat).
Kendrick Nunn (Points, Threes): The ever-present possibility of a shakeup in the Laker backcourt could eventually elevate Nunn to a more prominent role in the offense – assuming he's not included in a Russell Westbrook deal.  He demonstrated the ability to score in bunches on Tuesday, when he posted 13 points on just 9 shots. For now, he's just a streaming candidate in most 12-team leagues (Plays Thurs, Sun).
Tyus Jones (Assists, Steals): Historically speaking, dimes are the most difficult thing to find in my posts.  The guys who tend to get them are also high usage and typically not available most places.  With Tyus, availability on the wire isn't usually an issue.  And with De'Anthony Melton in Philly and Ziaire Williams already missing a game with knee soreness, Jones stands a chance of pushing into 25 MGP territory (Plays Fri, Sat).
Jose Alvarado (Assists, Steals): I'm attempting to speak the Ricky Rubio fantasy comparison into existence by referring to it every time I write Alvarado up.  Splitting backcourt duties with Devonte Graham in the second unit is not ideal, but streaming Alvarado is a good way to secure steals at low cost.  He averaged 1.3 in just 15.4 MPG last season (Plays Fri, Sun).
Jeremy Sochan (Rebounds, Steals): Sometimes, it's all about the minutes in fantasy hoops, and the youngest starter in Spurs opening night history received 27 of them on Wednesday against the Hornets.  He's more of a deep league add or watch candidate than a 12-team add at this point, but between his college numbers and Wednesday's performance, he profiles as a guy who can clean the glass, get steals, and contribute close to a block per game.  His hair also reminds me of Dennis Rodman circa 1994, which is nice (Plays Fri, Sat).
One Category Contributor
P.J. Tucker (Rebounds): You add P.J. for the value of getting two games out of a starter before dropping him for another streamer on Sunday.  P.J. won't hold it against you.  He understands it's just business.  Unremarkable fantasy performances are his calling card, but the 33 minutes he played on Tuesday leave the door open for the occasional three-point barrage or multi-steal night (Plays Thurs, Sat).
I hope the season's off to a great start!  Hit me up in the comments with any questions or feedback.