Welcome to your midweek guidance for week 15!  For many of us, it's do or die time.  You're probably either in a playoff matchup or battling for position.  The aim of this post is to find undervalued streaming options for the rest of this week that will earn you the win.
A lot can happen in a week.  Since I last posted, injuries to the Pelicans' front court resurrected James Johnson's fantasy value again, and Kelly Olynyk set out to make me regret fading him prior to his trade to the depleted Rockets. Johnson is worth adding until Brandon Ingram returns, while Olynyk looks to have staying power as a starter in Houston.
From last week's post, Chuma Okeke looks to be a keeper as the shooting percentages remain high.  Danny Green maintained twelve-team value on the back of strong peripherals, and Nerlens Noel continued to be thoroughly underwhelming while still producing top 100 value.
For nine-category managers, it is assumed that none of the following players negatively impact turnovers.  If I view a player as a solid mid-to-long-term option in twelve-team leagues, I will signal that with an asterisk next to his name. In all other cases, I only recommend these players as options for teams with dedicated streaming spots.
These players have two or more games remaining in the current week and are rostered in 50% or less of Yahoo and/or ESPN leagues.
Four Category Contributors 
Three Category Contributors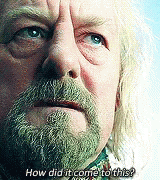 Two Category Contributors
If you're simply looking to pick up additional games and none of the above players are helpful or available, take a look at players on teams with three remaining games this week: Bulls, Cavs, Pistons, Clippers, Bucks, Trailblazers, Raptors.
Hit me up in the comments section if you want any additional feedback or tips. Best of luck!