Welcome to your midweek guidance for Week Three!  The goal of this post is to provide you with streaming suggestions for the final days of your head-to-head matchups.  As we approach the ten-game mark, there's less and less guesswork in determining who's fantasy relevant.  We're also gaining more clarity on who's going to significantly underperform their pre-draft ranking.  If you're like me and you took a conservative approach to adding and dropping players in the first two weeks, I believe we've seen enough to begin cutting players who are consistently performing as your squad's weak link – especially if you don't currently have a streaming spot.  Ideally, this post will help you objectively evaluate how you can upgrade your team.
We've also started to feel the bite of the injury bug, with key starters across the league missing time.  And yes, you might also be feeling the impact of the dreaded "health and safety protocols"…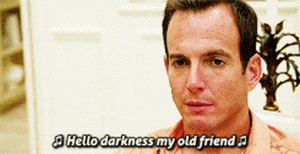 With every missed game, however, comes opportunity!  Many of the players featured in this post are taking advantage of increased minutes as a result of an injury (looking at you, Milwaukee and Philly!).
For schedule analysis, there are six teams with only one remaining game this week: Bulls, Mavericks, Nuggets, Grizzlies, Timberwolves, Pelicans.  The Rockets and Jazz play three more games this week.  Thursday and Saturday are the low-volume game days to target for streaming.
Want the best tools and projections to help dominate your league? Check out the Stocktonator, the byproduct of Rudy and machine making love. Click HERE for a FREE 3-day trial.
Let's jump into the recommendations.  The following players have two or more games remaining this week and are rostered in 50% or less in Yahoo and/or ESPN leagues:
Three-Category Contributors
Anfernee Simons (Points, Threes, FG%): The fluctuations in minutes haven't dented Simons' production.  He's averaging 14.3 points and 2.6 threes on 51% from the field through the first eight games – good enough for 98 overall in nine-category formats.  If he's on your wire, it's at least worth adding him to take advantage of the Blazers' Friday/Saturday back-to-back set (Plays Fri, Sat).
Hassan Whiteside (Rebounds, Blocks, FG%): Utah and Houston possess the best schedules down the stretch of this matchup.  Whiteside is a per-minute beast and is doing enough to warrant 12-team consideration, even as a backup to Gobert.  Grab him if he's available and you need a boost in the big man stats (Plays Thurs, Sat, Sun).
Nicolas Batum (Threes, Rebounds, Steals): Every few games, we see flashes of what made Batum a top 35 player almost a decade ago.  The upside is low, but he brings the counting stats (2.3 threes, 6.2 rebounds, one steal per game).  Just anticipate that your FG% might suffer with him in the lineup (Plays Fri, Sun).
Thaddeus Young (Rebounds, Assists, Steals): After a string of early DNPs, Young has slowly emerged as a rotation player in San Antonio.  He played his highest minutes total of the season (22) on Wednesday, filling in for the injured Jacob Poeltl.  Should those minutes rise any further, we may see a return to the counting stat glory of last season when he averaged 6.2 rebounds, 4.3 assists, and 1.1 steals in 24 minutes per game (Plays Fri, Sun).
Two-Category Contributors
Killian Hayes (Assists, Steals): Price in an FG% decline if you add him.  And while I don't usually focus on turnovers, he'll hurt you there as well.  I'm really selling this guy!  There is a method to my madness though, as the Pistons are the only team to play a Thursday/Friday back-to-back this week.  Those assists can be hard to find on the wire (Plays Thurs, Fri).
George Hill (Assists, Steals): Adding Hill will be contingent upon whether or not Jrue Holiday suits up on Friday and beyond.  If not, Hill is a good streaming play due to the absences of Holiday and Middleton.  He'll provide rare rare assists while not destroying your FG% (Plays Fri, Sun).
Pat Connaughton (Threes, FG%): Connaughton has become a regular in this post over the opening weeks of the season.  As Holiday's injury lingers on, Patty C continues to make himself useful in 30 minutes per game (Plays Fri, Sun).
Jae Crowder (Threes, Steals): He'll be featured a lot in this post folks!  He's playing over 30 minutes per game and turning back the clock with his steal numbers (1.3/game).  Target him for streaming and reap the rewards of the Suns' favorable schedule (Plays Thurs, Sat).
Matisse Thybulle (Steals, Blocks): Two factors make Thybulle worth streaming if he's available: First, the absences of Tobias Harris and Danny Green free up the playing time Thybulle needs to maximize those stocks.  Second, the Sixers play both of their remaining games on low-volume game days.  He should be held as long as Harris remains out (Plays Thurs, Sat). 
Georges Niang (Points, Threes): Niang made the most of his 31 minutes on Monday, putting up 21 points, three threes, five boards, five assists, and a block.  He followed that up with 18 points on four threes in 32 minutes on Wednesday.  Expect him to continue getting playing time while Danny Green and Tobias Harris remain out.  For the sake of brevity, I'll hijack Niang's blurb to mention that Furkan Korkmaz and Shake Milton are two other points and threes specialists benefitting from Sixer injuries (Plays Thurs, Sat).   
Svi Mykhailiuk (Points, Threes): Scottie Barnes is questionable heading into Friday's game, potentially giving Svi the opportunity to play starter's minutes for a third straight contest.  He scored 15 points and hit two threes on solid shooting in each of his first two starts (Plays Fri, Sun).
Deandre Jordan (Rebounds, Blocks): The playing time is limited as the Lakers continue with their center-by-committee approach, but Jordan is doing enough to warrant consideration.  He's averaging 5.8 rebounds, 1.3 blocks, and shooting 84% (!), albeit on only 3.3 attempts per game (Plays Thurs, Sat).  
JaVale McGee (Rebounds, FG%): The blocks haven't been there for McGee this season, but he is grabbing 6.5 rebounds per game and shooting 74% on almost six attempts.  He may get increased run again tonight if Deandre Ayton misses more time (Plays Thurs, Sat).
One-Category Contributors
Cody Martin (Steals): The playing time is choppy, so don't be taken off guard by a 27 minute night followed by a 15 minute night.  Nonetheless, Martin appears to be entrenched in the Hornets' rotation since he's still getting minutes with Terry Rozier back in the mix (Plays Fri, Sun).
Luke Kennard (Threes): If he can find his shooting touch, Kennard could become a top 100 player this season.  He played 28 minutes or more in each of the Clippers' past four games.  The 2019-20 campaign was the only season during which he averaged more than 30 minutes per game, and he scored 15.8 points en route to finishing as the 101st ranked player that year (Plays Fri, Sun).
Kentavious Caldwell-Pope (Threes): Aside from a bizarre performance in which he only scored two points in 41 minutes of action against the Celtics, KCP is making decent use of elevated minutes.  His steal numbers are down so far this season, but he's proven himself to be an effective thief in previous campaigns (Plays Fri, Sun).
Larry Nance Jr. (Rebounds): Not that long ago, Larry Nance Jr. was coming off fantasy draft boards in the ninth and tenth rounds…. Oof!  Maybe RoCo will get benched and Larry will ascend to starter's minutes.  Time will tell.  For this week, however, Nance (5.3 rebounds/game) may be of use.  If you already have a full roster on Friday, I'd look elsewhere. If not, Nance's back-to-back set may be just what you need to maximize your squad's rebounding total (Plays Fri, Sat).
Hit me up in the comments with any questions or feedback.  Best of luck!