Welcome to your midweek guidance for week 20!  To all of you that won your championship in the previous few weeks, congratulations!  To those who are going for it in week 20, gird your loins, because I have a feeling this is going to be a wacky end to the season in terms of player availability.  You may have started your season with this…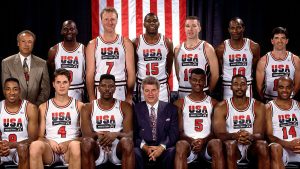 But due to injuries, load management, COVID, and the like, you're probably trying to drag some version of this bloated corpse across the finish line…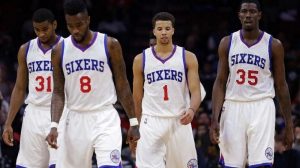 Regardless of where you're at, this post is going to help you identify streaming options that will maximize your chance of victory, whether that involves bragging rights, cash $, or both!
It's crucial that you take the schedule into consideration over these last few days.  Every team plays on Sunday.  As a result, you need to focus on streaming options for games on Thursday, Friday, and Saturday.  There are no back-to-backs on Friday and Saturday.  Ideally, you'll pick up a guy who plays a back-to-back on Thursday/Friday, then drop him for another player on Saturday.
Last week's post holds some relevant streaming options that I won't mention here for the sake of brevity, but check that out if you need some additional point-outs.  Hopefully, you were able to cash in on guys like Kenyon Martin Jr., Terence Davis, and Trevor Ariza (may he never grow old), who were featured in that post.  Also, in case you missed it, check out my conversation with Son on his podcast here.
At this point in the season, many of the ownership percentages are deceptively low due to the fact that many managers have checked out.  Undoubtedly, you have savvy managers in the playoffs who have scooped up some of these names.  Nonetheless, the following players are owned in less than 50% of ESPN and/or Yahoo leagues.  I am only profiling players who have two games remaining before Sunday, since playing on Sunday is assumed.  Unless noted, these players are not known turnover risks for nine-category formats:
Four Category Contributors
Facundo Campazzo (Threes, Assists, Steals, FT%): T.J. McConnell 2.0 with a touch from deep.  Will Barton continues to be listed as out and Monte Morris is questionable for Thursday, so Campazzo should get plenty of run.  Despite the increase in ball-handling, he's kept his turnovers below two per game in his last seven outings (Plays Thurs & Fri).
Jarred Vanderbilt (Rebounds, Steals, Blocks, FG%): The minutes have ticked up to 26 per game over the last week, so if you can afford to lose out on points, Vanderbilt is a reliable contributor on the glass and on D (Plays Thurs & Sat).
Three Category Contributors
Daniel Theis (Rebounds, Blocks, FG%): If you're looking Daniel's way, beware that he is questionable on Thursday against the Raptors.  Though I expected his production to be dampened by Nikola Vucevic's return, Theis averaged seven rebounds and a block on solid efficiency while playing alongside Vuc this past week (Plays Thurs & Sat).
Ivica Zubac (Rebounds, Blocks, FG%): At this rate, will we ever see Serge Ibaka again?  He is consistently being ruled out a day in advance, so it stands to reason that Zubac will remain in his 25+ minute per night role through the regular season's end (Plays Thurs & Fri).
Moritz Wagner (Threes, Rebounds, Blocks): Mo Bamba is questionable for Thursday's game against the Hawks, and Wagner will benefit if he is out again.  He put up 17 points, 13 rebounds, and 2 threes as a starter on Tuesday (Plays Thurs & Fri).
Malachi Flynn (Threes, Assists, Steals): During every fantasy season, multiple players come to the fore that no one could have possibly seen coming.  Flynn is one of those guys for 2020-21.  The Raptors' backcourt is out for Thursday, and there is no incentive for them to play on Friday, so Malachi could surpass 30 minutes in both contests.  Of note, there's a turnover risk to consider with the increased usage at PG (Plays Thurs & Fri).
Two Category Contributors
Cody Zeller (Rebounds, FG%): Zeller is a break-in-case-of-emergency rebound and FG% guy.  He is caught in a timeshare with Bismack Biyombo but still managed 29 minutes in Charlotte's recent loss to Denver (Plays Thurs & Sat).
Justin Holiday (Threes, Steals): Injuries in the Pacers backcourt are giving Holiday new life late in the season.  He is a sneaky source of blocks on occasion, averaging 0.6 per game on the season (Plays Thurs & Sat).
Lonnie Walker (Points, Threes): I'm suspicious of his 50% shooting from the field over the past four games, but he's starting, garnering usage in the low twenties, and providing stats in a scarce category: points (Plays Thurs & Sat).
Freddie Gillespie (Rebounds, Blocks): In his last game, Gillespie put up 10 points, 7 rebounds, and 3 blocks in 25 minutes while sharing minutes with Chris Boucher.  There's no Boucher on Thursday for the Raptors, so add Freddie if you're hurting for big man stats and see what happens (Plays Thurs & Fri).
Moe Harkless (Steals, Blocks): Marvin Bagley III  is doubtful on Thursday's front end of a back-to-back, so it's highly likely that Harkless will continue receiving 30+ minutes and rewarding managers with stocks (Plays Thurs & Fri).
Single Category Contributors
Austin Rivers (Threes): I didn't think we'd have another Austin Rivers shout-out, but here we are.  Watch Monte Morris' status heading into Thursday's game, as Rivers receiving quality minutes will likely depend on Morris being out (Plays Thurs & Fri).
Dwayne Bacon (Points): He's soaking up a lot of scoring opportunities for the tanking Magic, so look his way if need to fortify your points (17.3 PPG over previous four games) (Plays Thurs & Fri).
Jae Crowder (Threes): Since returning from an eight-game absence, Crowder has hit 15 threes in 3 games played.  Importantly, the minutes increased in each of those games (Plays Thurs & Sat).
Cameron Payne (Assists): As you can gather from this list, assists are REALLY hard to come by.  Payne reliably provides them when he receives 20 minutes per night (Plays Thurs & Sat).
Thanks for checking out my posts this season.  As always, if you have any questions or want any feedback on your direction for these last few days, hit me up in the comments!