Welcome to your midweek guidance for week 19!  I assume that if you're reading this, you're playing for a championship or the chance to get to the final round.  It's time for some….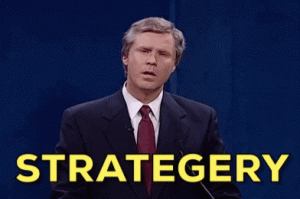 The focus of this post is to help you find players to win your H2H categories matchup, whether it's an eight or nine-category format.  If you've made it this far, you've likely had to make some tough decisions for your roster already.  This week, a guy like Christian Wood – as surprising as it may sound – might be a drop.  Especially if you're in the championship round, consider the cost/benefit equation of keeping a high-quality player who may only play one game this week, versus streaming his spot using some of the players listed below.  In aggregate, the streaming option will likely yield more counting stats than hanging onto Wood for a maximum of two games.
That being said, the name of the game is adding players who will sustain you in the categories you're already leading and help you overtake your opponent where it's close.  The following players have two or more games remaining this week and are rostered in 50% or less in ESPN and/or Yahoo leagues.  Unless I indicate otherwise, it should be assumed that these players do not pose a significant turnover risk.
Repeat Offenders
To keep this post from breaching the TLDR threshold, I'll start off by listing repeat recommendations from last week's write-up.  For the bigs, the following players remain streaming options for this week: Isaiah Stewart (Rebounds, blocks FG%), Khem Birch (Rebounds, Blocks, FG%), Mo Bamba (Rebounds, Blocks, FG%), Daniel Gafford (Rebounds, Blocks, FG%), Darius Bazley (Points, Threes, Rebounds), Isaiah Roby (Rebounds, Steals), and Willy Hernangomez (Rebounds, FG%).  Keep in mind that Willy Hernangomez's value is largely dependent on whether or not Steven Adams continues to sit.
For the guards and wings: Saddiq Bey (Threes, Rebounds, FT%),  Facundo Campazzo (Threes, Assists, Steals, FT%), Dorian Finney-Smith (Threes, Rebounds, Steals), Cedi Osman (Threes, Assists, Steals), Killian Hayes (Assists, Steals, Turnover Risk), and Theo Maledon (Threes, Assists, Turnover Risk).  Detroit's tanking could put Bey and Hayes in jeopardy to miss a game out of their remaining three this week, but both played each end of a recent back-to-back set.  For Osman, keep in mind that he's likely only starting until Darius Garland returns.  Maledon is extremely inconsistent, but OKC plays three remaining games this week and he's been spared from rest days so far.
Four Category Contributors
Kent Bazemore (Threes, Rebounds, Steals, Blocks): Despite putting up a dud on Tuesday, he's the 27th ranked player over the past two weeks in nine-category formats.  He'll continue to get opportunities with Kelly Oubre Jr. out (Plays Thurs & Sat).
James Johnson (Rebounds, Assists, Steals, Blocks): Johnson is a solid Friday stream option with Brandon Ingram already ruled out against the Sixers.  I'm projecting him to receive more than 25 minutes, which should translate into goodness across several categories (Plays Fri & Sun).
De'Anthony Melton (Threes, Assists, Steals, Blocks): I thought the "Free De'Anthony Melton" movement had fizzled, but here we are.  Grayson Allen missed Wednesday's game, so there may be an opportunity for Melton to see 25 minutes again in tonight's matchup against the Pistons.  He's the 119th ranked player over the season despite being limited to only 20 minutes per game.  It's a situation to monitor (Plays Thurs & Sat).
Three Category Contributors
Kentavious Caldwell-Pope (Threes, Steals, FT%): The Lakers are playing him 30+ minutes per night as they hobble through the final stage of the regular season (Plays Thurs, Fri, & Sun).
R.J. Hampton (Points, Rebounds, Assists): With Orlando all but shutting down half their players last night, R.J. is poised to continue his recent hot streak.  The timeshare with Cole Anthony doesn't seem to hinder him too much since the tanking Magic are simply pulling their best players whenever a game gets close (Plays Fri & Sun).
Danny Green (Threes, Steals, Blocks): This is most likely my final plug for Danny Green this season… no promises (Plays Fri & Sat).
Frank Jackson (Points, Threes, FT%): Jackson is taking advantage of the tank-a-thon in Detroit and putting up really solid scoring numbers.  It's hard to trust, but points are hard to come by out there and the Pistons play three more games this week (Plays Thurs, Sat, Sun).
Juan Toscano-Anderson (Assists, Steals, Blocks): If you can look past the low usage and low scoring, Toscano-Anderson can help in a lot of areas.  For example, like other Warriors who are enjoying unprecedented spikes in their assist numbers, he has the benefit of passing the ball to Stephen Curry (Plays Thurs & Sat).
Dwight Powell (Rebounds, Blocks, FG%): The Mavs ruled Kristaps Porzingis out a day in advance, and Maxi Kleber is set to miss additional games, so the path to meaningful minutes appears to be clear for Powell (Plays Thurs, Fri, & Sun).
Moritz Wagner (Threes, Blocks, FT%):  This is possibly the strangest statistical strength profile of any player I've covered this season, but the rebounds are being taken by Mo Bamba or Wendell Carter Jr., so Wagner is serving more as a stretch big.  He's drawing a lot of fouls over the past few games, so there may be some regression in his overall value if that trend does not continue (Plays Fri & Sunday).
Aaron Holiday (Threes, Assists, Steals): Holiday's value is closely tied to whether or not Malcolm Brogdon is in the rotation.  If Brogdon continues to sit, Holiday is a good stream option for two low-volume game days.  Over his previous four games, he's played 24+ minutes and averaged 1.5 threes, 4 assists, and a steal with good percentages.  Take into account that he is also averaging close to three turnovers over that span. (Plays Thurs & Sat).
Doug McDermott (Points, Threes, FG%): McBuckets is shooting 64% on ten attempts over his past seven games (Plays Thurs & Sat).
Kenyon Martin Jr. (Rebounds, Blocks, FG%): The Rockets are a traveling infirmary at this point, so there is plenty of value to mine in the high likelihood that Kevin Porter Jr. and Christian Wood miss additional time this week.  Though Martin appears to be the most obvious beneficiary, Armoni Brooks, Anthony Lamb, and Daquan Jeffries are also worth watching Friday to determine if they can help you on Saturday (Plays Fri & Sat).
Two Category Contributors
Seth Curry (Threes, FG%): Is he back?  Curry is looking like the sharpshooter we saw over the first eight games of the season.  I'm not completely convinced that the points will be there every game, but he has scored 20 or more in three of his last five games (Plays Fri & Sat).
Jalen McDaniels (Rebounds, Steals): The Hornets are extremely thin on the wing with Gordon Hayward and Miles Bridges out for multiple games.  When playing 30+ minutes a night in early April, McDaniels demonstrated the ability to score, hit threes, rebound, and thieve.  His value is further bolstered by the fact that Charlotte plays three more times this week (Plays Thurs, Fri, & Sun).
Trevor Ariza (Threes, Steals):  It's amazing how Ariza finds his way into fantasy relevance every season.  The dude is timeless.  As for what he brings… First ballot fantasy 3-and-D Hall of Famer! (Plays Fri & Sun)
Tomas Satoransky (Assists, Steals): It's difficult to project what will happen tonight with Zach Lavine marked probable for the contest.  There's a chance the Bulls return to a previous rotation which saw Satoransky starting alongside Lavine and Coby White coming off the bench.  If that happens, I expect top 100 production from Sato as long as his steal numbers recover from their current slump.  If the risk is too high in your current position, it may be best to wait and see what happens tonight (Plays Thurs, Fri, & Sun).
Alex Caruso (Assists, Steals): He's grabbing the minutes vacated by Dennis Schroder, who will be out for the Lakers' remaining three games this week (Plays Thurs, Fri, & Sun).
Terence Davis (Threes, FT%): With Tyrese Haliburton out for the season, Terence Davis takes on more of a role in the Kings' backcourt.  It remains to be seen how much De'Aaron Fox cuts into his playing time when he returns (Plays Fri & Sun).
If you have any questions or feedback, drop a comment below.  Best of luck!