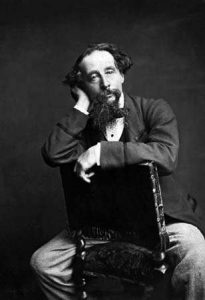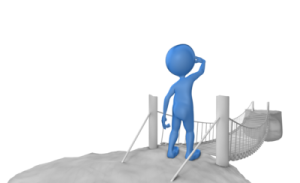 The National Basketball Association is in full swing. By full swing I mean a whopping 6% of the games have been played. Most teams have played 5 games out of their extensive 82 game schedule, and so now, we look at what might be happening when we enter the second full week starting Monday.
It may come as a complete surprise to you, but your humble correspondent occasionally has things on his Vizio that don't include a ball of any kind. I recently watched a series on Public Television that was entitled the Great American Read, a series which chronicled the best loved books by Americans, had people vote, and tabulated the votes and counted down from 100 to reveal America's best loved book. Wonder what Americans voted as their favorite novel?
One of my favorite novels included in the list was written by that great shooting guard of the Portsmouth England Literary Academy Lions, Charles Dickens. The Chuckster believed in volume, both in words and jump shots, as he always got his FGA's in. He carried that philosophy out later in life as one of his early jobs included writing serials for the Pickwick Papers where he was paid by the word.
Dicken's famous novel, A Tale of Two Cities, has the most famous starting lines in all of literature. "It was the best of times, it was the worst of times."
For all of us fantasy hoopheads, the 6% of the schedule embodied those immortal words of the Chuckster.
If you have Joel Embiid, Anthony Davis, Blake Griffin, Threecola Mirotic, Freak, or Chef Curry, it may be The Best of Times (TBOT). If you own Dejounte Murray, Kris Dunn, John Collins or Brandon Ingram, it may be the Worst of Times (TWOT). If you are like me, and have a combination from both, you have a starting line for a good book.
Five surprises, questions, and answers in the first 6% are:
Can Zach LaVine, Javal McGee, Kemba Walker, Caris LeVert, and Julius Randle keep up at their respective paces? While we expected production, we didn't expect this! (TBOT)
A real NBA fight with Rajon Rondo landing a left hook, and CP3 responding with a straight right. Wasn't that Lance Stephenson aka Born Ready from Brooklyn playing peacemaker during the Rockets/Lakers brouhaha?
Can the Pelicans maintain the blistering offensive pace and efficiency (132 ppg) and can Denver keep up their defensive prowess (99.8 ppg)? No and definitely no.
The Rooks – Deandre Ayton, Marvin Bagley III, Luka Doncic, Jaren Jackson Jr., and Trae Young – have all played and contributed well for their fantasy owners. The next group, Mo Bamba, Wendell Carter, Collin Sexton, Kevin Knox, and both Bridges boys have been receiving rotational love, but have not consistently produced yet. Keep an eye on Shai Gilgeous Alexander, Donte DiVicenzo, Josh Okogi, and Landry Shamet, as they have all been getting minutes and slowly garnering trust from their respective coaching staffs. SGA already has a solid role, as does Shamet with Wilson Chandler injured, while the others are in position for the same. A turned-ankle could vault them up the depth chart and make them prime waiver wire targets. You may even want to grab SGA now.
Which veterans have fallen off the cliff? Another giant wordsmith, also known as the Chuckster, Charles Barkley once said, "Father Time is undefeated." Sadly, this happens in the Association as well. Later in this missive, I will list three veterans who are on Cliff Watch. Sometimes, it is gradual, and for some, it is precipitous and deep. While 6% does not a season make, if you drafted someone on Cliff Watch, monitor them with your good eye over the next few games. Maybe you can move them to another owner before the value dissipates.
Below are  some notes on players who may be enjoying TBOT or TWOT— or a Dickensian special, both simultaneously.
I am not suggesting you dump or grab these players, it is a small sample size 6% after all. Just saying these are things that make you go HMMMMM!
TBOT
Zach LaVine: 32.2 ppg, 57% fg, 4 rpg, and 31 FTM
Caris LeVert: 21 ppg, 5 rpg, 4 apg, and 60% fg
Domantas Sabonis: 12.5 ppg, 11.2 rpg, and 62% fg
JaVale McGee: 16.2 ppg, 7 rpg, 3.2 bpg, and 63% fg
Nikola Mirotic: 28 ppg, 10.3 rpg, and 3.6 3's
TWOT
Kyrie Irving: 39% fg, minus 7 +/-. Celtics just seem to play better with Rozier.
Jaylen Brown: 34% fg and 9.3 ppg. Adjusting to splitting time with Gordon Hayward.
Karl-Anthony Towns: 16.4 ppg and 43% fg. Is Jimmy B in his head?
Dickensian Special  
Trae Young: 21.5 ppg, 7.5 apg, and 39% fg. Most of the goodness based on the one game 35-point avalanche.
Kevin Love: 19 ppg, 13.5 rpg, and 32% fg. Is this the Minnesota Kevin folks were looking for?
Andre Drummond: 16 ppg, 16 rpg, and 39% fg. How is it possible to be 7 feet tall and shoot 39%?
Draymond Green: 7 apg, 7 rpg, 6 ppg, and 38% fg. I thought Dray wanted to get paid?
Mike Conley: 19 ppg, 6 apg, and 38% fg. Over 30-year-old point guards usually don't recover quickly from injuries.
Cliff Watch
Paul Millsap: 11.2 ppg, 9.3 rpg, and 38% fg. See Mike Conley.
Lou Williams: 15. ppg and 35% fg. Doc had few options for scoring last year. Not the case this season.
Ryan Anderson: 5.5 ppg, 3.5 rpg, and 36% fg. Deep down in the gullley, as he fell off the cliff last year.
Grab Them If You Can
Joe Harris, Dwight Powell, Josh Hart, Rudy Gay, and if your league has an IR slot, grab Derrick White. He will start as soon as he is healthy.
Look Ahead Schedule
If you are fortunate enough to have NBA League Pass, circle these contests in the upcoming week to see some exciting basketball and great matchups.
Oct 29: Pelicans at Denver – Maybe both won't be undefeated on Monday. Regardless, the Joker vs. the Brow, Gary Harris vs. Jrue, Mirotic vs. Milsap.
Oct 30: Atlanta at Cleveland – Trae Young vs. Collin Sexton – and probably the best chance for the Cavs to get their first win. They will catch the Hawks on the road after a tough game in Philly. Speaking of Philly, they travel to Toronto – Ben vs the Claw, Joel vs Canada.
Oct 31: Halloween Treat – New Orleans at Golden State – the Brow invades the Bay area to face the Warriors.
Nov 1: Milwaukee at Boston – the Greek Freak invades Beantown to face Jayson Tatum, Kyrie, and the boys.
Nov 2: Utah at Denver – Can the Stifle Tower slow down the Nugs?
I know many of you are dying to know what got voted as America's favorite book. Here are the top 5 vote getters:
5 – Lord of the Rings by JRR Tolkien
4 – Pride and Prejudice by Jane Austen
3 – Harry Potter series by JK Rowling
2 – Outlander by Diana Gabaldon
1 – To Kill a Mockingbird by Harper Lee
Remember hoopheads, we are only 6% in, so don't panic. You drafted your guys for a reason. Give your team time to breath, but by the same token, don't wait too late and fall far behind. Some categories, such as three-pointers, blocks, and assists are harder to catch up once you get behind.
Don't stress. Enjoy it, and while you are at it, read a good book, as I mentioned five that Americans love the most.