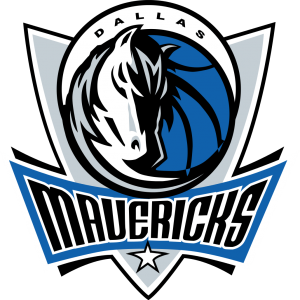 2017-18 record: 24-58
Key Acquisitions
Key Losses
Outlook
The Dallas Mavericks have one of the greatest European basketball players ever – and they also have Dirk Nowitzki. The baton is being passed from Dirk to Luka Doncic, as the Mavericks jumped at the chance to draft the Euroleague Player of the Year, even forfeiting a first round draft pick in 2019 for the opportunity. When you add in the fact that DeAndre Jordan will now jump center for his home state Mavs (a few years later than originally envisioned and devoid of Clippers intervention) with an expected second year leap from point guard Dennis Smith Jr., you can see why Mark Cuban is feeling giddy. Anyone who has ever watched Shark Tank knows Cuban does not like to lose, so he could not have been pleased about a 24-win season. In a stacked Western Conference, the Mavs are not ready to start printing playoff tickets, but after upgrading 40% of the starting lineup, they definitely don't intend to be looking up at the Sacramento Kings again.
Point Guard
Dennis Smith Jr. enjoyed a productive freshman campaign averaging 15 pts, 5 assists, 4 rebounds, and a steal while adding over 100 3-pointers in 69 contests. The only negative was a sub-40% FG percentage. If you draft him, the hope is that a year's experience will foster a more efficient player and slightly higher numbers across the board. Probably a safe bet, especially with Luka helping share the playmaking load. DSJ is backed up by JJ Barea, who still provides double digit scoring (11.6) and positive assists (6.3) off the bench and also has a really hot wife. The Mavs also drafted NCAA Champion Jalen Brunson whose poise and leadership may allow him to overcome his lack of NBA level athleticism.
Shooting Guard
Luka Doncic has been playing against grown men for a while now, so he should be able to handle himself physically, but he will have to adjust to the speed and athleticism of the NBA. His talents and basketball IQ are too numerous to ignore, though, and he should provide double digit points, 5+ assists, 4+ rebounds, and 1.5 threes, while also taking some of the ball handling pressure off of Smith. Look for Jordan to have a new lob playmate as Doncic excels in pick and roll. Devin Harris returns to Dallas for the third time, but will only be fantasy relevent with an injury. Wes Matthews may see some time here as well.
Small Forward
Wes Matthews has not been the same since he had that Achilles injury. I endured the same injury and was never the same either. Nevertheless, Wes still provides no-nonsense wing defense and last year contributed 12.7 points and 153 three pointers in 63 appearances. His shot attempts and scoring may dip a bit with the new talent, but it may increase the efficiency. Dorian Finney-Smith also provides solid defense and may be in for a bigger bench role due to the departure of Dougie McBuckets and second half production of 7.5 ppg.
Power Forward
Harrison Barnes earned his chops and contract by excelling as a small ball four in the Warriors death lineup. As a Mav, he has primarily played the three, but playing alongside DeAndre Jordan will probably allow him to move to the four. Barnes was the team's leading scorer at 18.9 ppg on 44.5 FG% and added 6.1 reb, 119 threes, 259 FTs, and shot 82.7% from the line. Don't expect big defensive stats from Harry Barnes, but points are points. His numbers may take a slight hit with the additions forming a more balanced quintet, as he won't be counted on as much to lead the points parade. In what may be his swan season, Dirk will probably be performing in a 6th man role, as he only played about 25 min a game last year. He still contributed 12 ppg, 5.7 reb, 138 threes, and shot 90% from the stripe. When the Mavs get pounded on the boards, Dwight Powell will back up here and at the center position. Dwight had some really good stretches last year, contributing 8.5 ppg and 5.6 reb while shooting 59.3%. The addition of Jordan may curtail his minutes, though. Maxi Kleber also played in 71 contests backing up both forward positions but probably won't see enough time to be fantasy relevant.
Center
DeAndre Jordan's block numbers took a slight dip last year, as he probably mourned over not getting 8,000 lobs from Chris Paul. However, he still produced 12 ppg, 15 reb, 64.5% FG, and .9 bpg. Expect a reinvigorated DJ with the new look Mavs. If you can live with 58% FT, you still get a very productive asset. Should anything happen to DJ, expect big minutes for Dwight Powell and, hopefully the always entertaining, Salah Mejri. Salah produced a block a game in only 12 minutes of action, so if DJ does miss time, he may be a good pickup for blocks.