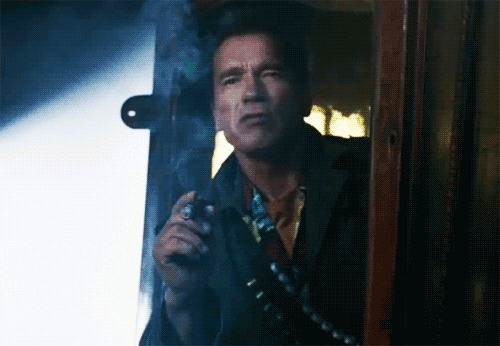 Welcome back Otto, we greatly missed you. After a painfully slow start to the season, and a missed game due to a toe injury, Otto Porter Jr. finally broke out yesterday with a 19/5/6/4/2/2/0 roto gem against the Mavericks. He was featured in the Buy column last week, so I hope you capitalized on the buy-low opportunity and got him at a discount. I have valid hope that he can continue improving due to the attention the P&R between Howard and Wall demands. As for the other suggested players, LaMarcus Aldridge predictably started making more shots and improved his value, Rodney Hood hasn't really done anything great with his opportunity in Cleveland yet, and Josh Okogie has been OK, but I expect greater things from him with Butler set to miss more games. Finally, regarding the sell candidates, DeAndre Jordan continues making his free throws but I think that will eventually stop, and Wesley Matthews seems determined to prove me wrong because he continues scoring even with Harrison Barnes back. I still believe he is a sell high candidate because Barnes will eventually get back up to speed.
Buy
Eric Bledsoe: He has started the season slowly, seeing his minutes drop by almost three from last season. However, a brief look at the game logs will show us that most of those low-minute games were blowouts that included a lot of garbage time. Mike Budenholzer's system is one of the most fantasy-friendly out there and I expect Bledsoe's numbers to increase gradually, especially his steals. He is averaging just 0.7 per game. Over the last four years, he had 2.0, 1.4, 2.0, and 1.6. Now seems like a good opportunity to get him at a discount, as I think he can easily finish the season inside the top 50.
Pascal Siakam: Kawhi Leonard is being extra cautious this season and has already missed 4-of-11 games. The main beneficiary has been Siakam, who has won a spot in the starting five and looks poised to keep it. He is ranked number 39 over the last two weeks, with averages of 14/0.1/8.4/2.3/1.7/0.4/1.7. Although his usage takes a hit when Kawhi is active, he still contributes enough rebounds and stocks to give him a long look (65% owned).
Mitchell Robinson: David Fizdale decided to start the youth movement early in the Big Apple and swapped Enes Kanter with Mitchell Robinson in his starting lineup. That makes Robinson a hot pickup, as he is an athletic big man who can protect the rim and run the floor with ease. There will surely be some growing pains for the rookie but his potential in blocks is too high to leave on the waiver wire (32% owned).
Derrick White: He is more of a wait-and-see add at this point, but White is listed as probable to make his season debut tonight. After the injury to Dejounte Murray, he was the main PG in San Antonio during the preseason and has the potential to take the starting spot from Bryn Forbes (more on him later).
Sell
Kyle Lowry: I'm not suggesting Kyle Lowry will suddenly stop his great performances so far this season and I really like him in real life, but can he continue shooting 50% from the field while dishing out a career and league best 11.5 assists? He always hovered around 7 assists per game and, while he has the ball more in his hands due to the departure of DeMar Derozan, I expect a slight decrease in both of the aforementioned stats. He will still be an elite player, but if you fear for his health or the well-documented dip in his performance during the second half of the season, now is the perfect time to get the maximum trade value from him.
Markelle Fultz: There are short stints in games when Fultz looks like a player with legitimate potential, but they are too few and far between. He is inconsistent, does not have the ball in his hands enough due to Ben Simmons's presence, and frankly looks lost in some offensive possessions. And when the basketball gods rained three-pointers….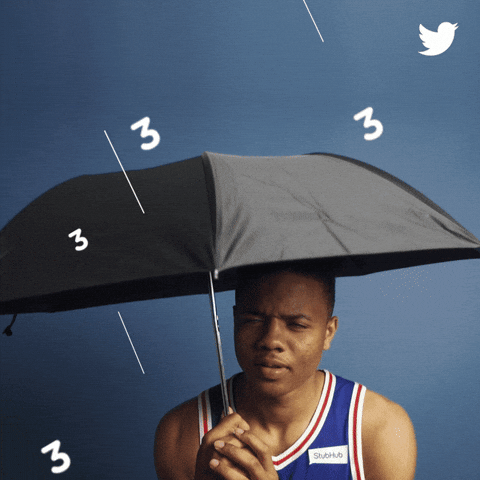 He is the classic case of a player's name value being greater than his fantasy value (ranked no 220 for the season), so it wouldn't be a bad idea to trade him for a less recognizable player who can help you more for fantasy. Sure, he has the talent to greatly improve but consistency is highly valued in fantasy and it can take Fultz a year or two to figure things out.
Bryn Forbes: It was fun while it lasted but, with Derrick White nearing a return, there just won't be enough minutes for Forbes to continue having a fantasy impact in standard leagues. He can be safely replaced with a hot free agent pickup once White is up to speed.
So there you have it folks. As always, I am eager to read your thoughts about other players you think are Buy/Sell worthy in the comments below, as well as all your fantasy related questions! See you next week with new suggestions and recap of the performance of this week's showcased players.