Perplexed by the title of the article? Wondering what the hell is this guy talking about? Perfect. Continue reading to find out how it is all connected to this week's player. I shall call this "Titlebait" and it shall be the poor man's "Clickbait".
I have made lots of Buy/Sell calls in this column throughout the years. Some good (Butler last year), some bad, and some atrocious (ahem…Jahlil…ahem…Okafor). But no player has ever provided a quicker profit than Klay Thompson, who went completely bonkers on the Bulls with 52 points and a NBA record 14 triples in just 26 minutes, and is someone I just happened to highlight in last week's Buy/Sell column.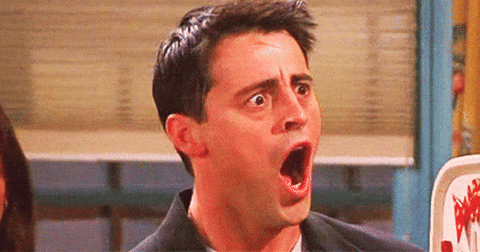 We can safely assume that the buy-low window is shut. Just continue admiring the beauty of the GSW system and how they have perfected the art of off-ball screens and cutting without the basketball.
The other Warrior mentioned in my previous article was Draymond Green, who increased his scoring but still has room for improvement. Danny Green and Bryn Forbes have also helped fantasy owners this past week, with Green having an opportunity to hold his value for the rest of the season. As for the Sell candidates, Blake Griffin predictably slowed down a bit, but can still get you a great player in a potential trade (which I advise you to pursue). Danilo Gallinari has been awesome, but it's all about health with him. Jordan Bell and Jakob Poeltl have done nothing to warrant ownership, even in deeper formats. I blame Obama and the preseason hype for these two.
Buy
I too am an unhappy owner of Porter in many of the leagues I play. The frustration of watching Wall and Beal ignore him when he is open, and instead jack up their 20th shot of the night is too much for me to handle. I am also fairly convinced Scott Brooks is the next candidate to be fired amongst NBA coaches, as the Wizards have been consistently mediocre throughout the years while spending well above the league average in salaries. And on top of that, Dwight Howard's return can only hurt Porter's production right?? Well, I beg to differ. I maintain hope that the Pick&Roll of Wall-Howard will demand attention from opposing defenses, which will give Otto the breathing room he needs to take and make more triples. He has nowhere to go but up (fingers crossed), so go ahead and test the Otto market to see if his owner is frustrated enough to trade him now.
LMA has almost identical stats to last year's season, which was good for 18th in per-game value. The one major difference is the percentages, as he is shooting 40.4% from the field and 72.1% from the line, both career-lows. Now is the perfect time to try and get him at a slight discount, as he has proven to be a steady fantasy contributor over his career. Plus, the poor percentages can be attributed to small sample size, which should improve drastically.
Hood is as inconsistent as they come, but with Kevin Love set to miss extended time, someone has to score in Cleveland. This is exactly Hood's expertise and he woke up during his last 2 games with 26 and 17 points respectively. He is worth a look, as points can be quite rare to find from the waiver wire. (36% owned)
Jimmy Butler will not suit up for any Timberwolves games for the foreseeable future, in an attempt to force them to grant his trade request. That leaves a hole in Minnesota's rotation which will be filled by Derrick Rose, but I'm more intrigued with Okogie. In three starts for the injured Andrew Wiggins, he is averaging 10.3 points, 6.3 rebounds, a triple, and 1.3 steals. He is worth a speculative add even in swallower leagues to see how the situation develops. (5% owned)
Sell
Everyone's favorite DJ is shooting, as of today, 81.3% from the free throw line. Small pause to let that sink in……… This, combined with a career high 3.0 assist have him ranked all the way up to #17 in per-game value for the year, which is completely unsustainable. Maybe the assists will be close to that number, as the Mavericks have been running more offense than usual through him, but he is a career 44.9% shooter from the line, so I think we can expect a significant drop in this category. If you can swap him now for a proven top 25 player, I would pull the trigger on that trade.
Another Maverick who is exceeding expectations up to this point is the veteran Wesley Matthews. He is averaging 2.9 triples and 18.3 points in a start that is reminiscent to his glory days with the Portland Trail Blazers. Unfortunately, the return of Harrison Barnes will reduce his shots and will diminish his fantasy role to just a 3pt specialist. Don't ask me why, but as I was typing the previous sentence I imagined Matthews defending Minas Tirith from Aragorn/Barnes, who has come to reclaim the Small Forward throne in Middle Earth/Dallas… I will cut down on the alcohol, I promise!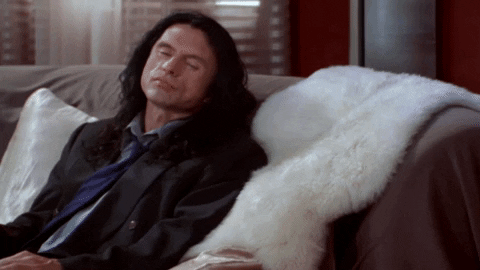 After these delirious thoughts, I think we can all agree it's time to wrap this up. As always, I am eager to read your thoughts about other players you think are Buy/Sell worthy in the comments below, as well as all your fantasy related questions! See you next week with new suggestions.