I'm back after a one-week break due to unavoidable obligations (I know, boring real-life) and a lot happened while I was gone in the fantastic world of the NBA. Giannis and James Harden are literally going head-to-head for the MVP award, the Lakers are in a disarray without Lebron, but the most important news report surfaced yesterday. The Philadelphia 76ers are signing the one, the only, the real fantasy king and Son's favorite player of this century, Corey Brewer!!
Get up from your chair at work, from your bed, or from your bathroom and run to pick up the player that was projected 91st this summer. Sorry Son, I had to do it. If you have no idea what I'm talking about, acquaint yourselves to our inside joke by searching for the 91st ranked player here and taking a look at the comments…
The only upside to not publishing an article last week is that my suggestions can be judged on a two-week basis, which is a markedly larger sample size, so let's quickly go through them. Both Tomas Satoransky and Thomas Bryant had great performances and will continue to have solid value without John Wall around. The same cannot be said for Willy Hernangomez, who has so far failed to capitalize on his increased opportunity and is thus a tough hold in standard leagues. But to compensate for this bad suggestion and, if you allow me to toot my own horn, both Derrick White and Austin Rivers have outperformed expectations and possibly have won some matchups with their performance during the last two weeks. Finally, it's been a rollercoaster ride with Luke Kornet, as he had three awesome games and three bad one. Enes Kanter missed some time but Mitchell Robinson's potential return could complicate things for Luke. I will have the pleasure to watch him in all his awkwardness live in the London game, so you will have a first-hand report of his performance next week.
Buy
Victor Oladipo: I know the feeling fellow Oladipo owners. You patiently waited for his return from the right knee injury and were expecting him to return to All-star form soon. Unfortunatley, that hasn't happened as Oladipo has looked slower and is just the 133rd player during the last two weeks. I am preaching patience to his owners but if he is not on my team, I am certainly floating some offers for him, as this will probably be his lowest point of the season production wise. He is not going to end the season in the top 10 as he did last year, but he is too good of a player to struggle like that for much longer.
Alec Burks: Burks' trade to the Cavaliers was not noticed at the time, but he has played really well during the last two weeks and is averaging 14.3/2/5.1/2.6/0.7/0.6/0.6 on 49.2%/88% shooting. Those numbers are good enough for 39th in the player rater and we know he can score from behind the arc and from inside. His fg% is bound to decrease but he is definitely worth a look if he is sitting on your waiver wire (44% owned).
Richaun Holmes: He is averaging just 19.3 minutes during the last two weeks and 18.6 minutes during the last two months, and is strictly the backup to Deandre Ayton so he can't have much fantasy value right ??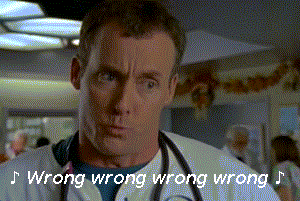 The 1.1 steals and 1.3 blocks, along with the elite percentages (71.7%/80%) during the last two weeks have him ranked 26th and is a sneaky add for owners that need big man stats. Don't let the low minutes fool you as he can really help your team and is available in more leagues than he should be (33% owned).
Sell
Donovan Mitchell: Since Ricky Rubio got sidelined, Mitchell has been on a tear, scoring 30.8 points with 4.2 triples on a highly unsustainable 48.3% from the field. He is also dishing 5 assists per game. I know it is hard to trade him now but trust me, it is the correct move in order to capitalize on this hot streak. Rubio is not expected to miss more than the next week or two and Mitchell sits at no 72 on the player rater for the year. You can possibly get a proven top 25 player in return for him now, so I advise you to do just that, as his numbers are bound to take a hit when the Jazz get healthier and he is eventually forced to play less hero-ball.
Justin Holiday: Justin Holiday was featured in the Sell column earlier in the season, as he was a trade candidate in a young Bulls team and I hope you followed my advice and traded him then. He was indeed traded to the Memphis Grizzlies and early signs are not encouraging for his fantasy value. Even with Kyle Anderson sidelined, he is only playing 16.8 minutes and I don't see any way he maintains his early season production. His trade value is zero right now, so a cut is your only option at this point as he is not helping fantasy teams in any way.
So there you have it folks. As always, I am eager to read your thoughts about other players you think are Buy/Sell worthy in the comments below, as well as all your fantasy related questions! See you next week with new suggestions and a recap of the performances for this week's showcased players.