First of all, I want to wish all of you a happy new year with peace, health, and happiness! May 2019 also bring fantasy glory to all your teams. This week was a bit frantic in terms of players for the Buy column, with many injuries creating opportunities, so you will notice a bigger number of proposed players than normal. However, as per usual, let's first take a look at last week's suggestions in order to evaluate their performance.
Jeff Green proved to be a productive streamer last week, and may have some more value to give, but watch out for the imminent return of Otto Porter Jr. Marcus Smart was his usual self, racking up steals and missing shots. You know what you are getting out of him, while Javale McGee's return erased Ivica Zubac, who can be safely dropped. It's funny that it's 2019 and I wrote a sentence about McGee returning and making such an impact in fantasy basketball.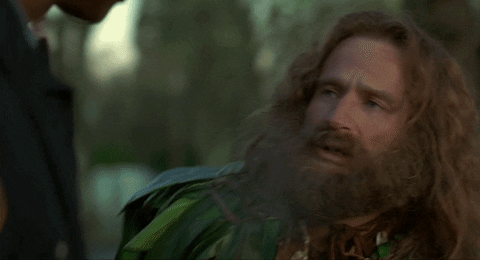 Finally, both Dennis Schroder and Terrence Ross continue to be in cold shooting streaks and thus, continue to be high on my Sell list.
Buy
Tomas Satoransky: It is the second time this year he's been featured in the Buy column, but this time he is here to stay. John Wall is out for the season and Satoransky will slide into the starting lineup moving forward. Last year, when Wall was sidelined, Satoransky played 30.3 minutes with averages of 10.4/1/4.2/6/1.1/0.4/1.8 on 53.6%/90% shooting, good for 51st on the player rater. He is available in roughly half of Yahoo leagues so, if he does sit on your waiver wire, GO GET HIM !!!
Thomas Bryant: Another indirect beneficiary of Wall's injury, Bryant has burst onto the NBA scene over the last two weeks and, with Dwight Howard out for approximately two more months, he is here to stay. He is a great rim-running big man, packed with athleticism, and can also make his free-throws. He is ranked 29th (!!!) over the last two weeks and is available in 55% of Yahoo leagues. Do I need to repeat myself??? Fine… GO GET HIM !!!
Luke Kornet: I'll be the first to admit that Kornet does not immediately pass the eye test. He looks kind of slow and not agile enough for the modern, high-paced NBA and has difficulty staying in front of his man on defense. Do we care for all the aforementioned here in fantasyland?? Absolutely not! What we do care about is that he is starting ahead of Enes Kanter, who is a prime trade candidate, is making it rain from downtown (5 3PT), scoring 18.7 PTS, distributing 3.7 AST, and is ranked 28th overall since entering the starting lineup. Kornet can definitely help your fantasy team for as long as Mitchell Robinson is out and can be found in many waiver wires (27% owned).
Willy Hernangomez: Another big man in our Buy column, Hernangomez has a great chance to prove his worth with Cody Zeller out for possibly weeks with a fractured right hand. Hernangomez is a great per-36 performer with averages of 20.5/1.2/13.6/2.4/0.9/1.1/2.7. He will most likely not play 36 minutes with Frank Kaminsky and possibly Bismack Biyombo getting some center minutes, but his upside is worth an add in standard leagues (24% owned).
Austin Rivers: After getting traded to Phoenix and released unceremoniously, Rivers landed with the Houston Rockets and has carved a good role for him, aided by the absences of Chris Paul and Eric Gordon. He is more of a deeper league add, but if you need triples with some point and assists as a compliment, he can be your streaming guy for this week and is widely available (10% owned).
Derrick White: After a mediocre to terrible start to the season, with multiple games playing under 15 minutes, White seems to have figured out his role in the Spurs offense. He is averaging 28.7 minutes over the last two weeks and his 10.3/1/3.7/4.1/1.7/1.1/1.6 production has him ranked 39th for this period. He can bring the defensive stats and provide assists with relative consistency, so he is worth a look for PG-needy owners (29% owned).
Sell
The Nuggets: Not in like sell the whole team (I doubt the owner of the Denver Nuggets is reading this), but in case he does, "Hello, I've always wanted to work as a long-distance basketball analyst, here is my CV." Anyways, after that hilarious introduction, let's get back to fantasy. The Denver Nuggets are slowly but surely getting back to full strength, with both Paul Millsap and Gary Harris playing this week and Will Barton reportedly returning soon as well. This spells trouble for guys that have stepped up in their absence like Monte Morris, Malik Beasley, Juancho Hernangomez, and Trey Lyles. I'm not sure you can trade any of them in competitive leagues, but it doesn't hurt to try. Be ready to drop them if their production decreases as expected.
So there you have it folks. As promised, it was a Buy-heavy week with lots of potential pickups. As always, I am eager to read your thoughts about other players you think are Buy/Sell worthy in the comments below, as well as all your fantasy related questions! See you next week with new suggestions and a recap of the performances for this week's showcased players.