Team chemistry is one of the major factors leading to a successful season and a winning culture in the NBA. It can be seen clearly on the court, in the unselfishness of the players, and in the hustle and energy they provide, but it can also be found in the small things. Here is a great example (.06-.29 seconds) in the following video.
I just love the antithesis. Granted, it's not the most important interaction in an NBA game but it can go a long way to show the difference in chemistry, team harmony, and respect for the coaching staff.
You are not here to read about my thoughts on the correct NBA team culture. You are here for the Buy/Sell candidates of this week. As always, let's take a look at last week's suggestions to evaluate their performance. Trey Burke started the week hot, but his next three games were just OK. The same can be said for Tomas Satoransky. I'm fine with moving on from both of them depending on the size of your league. On the contrary, JJ Redick and Kyle Anderson performed well and I really like their ROS outlook. Finally, it's your last reminder on the Markkanen effect so try and trade Jabari Parker, as Lauri Markkanen is just days away from a return to the court.
Buy
Marvin Williams: Every year, Marvin Williams is a forgotten man in fantasy land, often going undrafted or quickly dropped after his usual slow starts. But every year, he finds ways to be useful and is on a great run over the last two weeks, averaging 11/2.3/6.7/0.8/0.8/0.3/0.8 on 52.2%/66.7% shooting. These are great numbers, especially in roto and you could do a lot worse with your last or second-to-last roster spot than grabbing Mr Williams, if he is available (39% owned).
Taurean Prince: He is having a particularly rough month, ranking all the way down to #161 in per game value, but I have every confidence in his ability to start making shots again. He is shooting just 39.3% during that span but has brought his turnovers down to 2.2, so an expected increase in efficiency makes him a great trade target during this cold spell.
Allen Crabbe: He is coming of a 0 point effort against Philadelphia and Jimmy Butler's defense, but Crabbe has shown that he is a valuable 3pt specialist and, with the injuries to the Nets backcourt, he will get his minutes. Don't expect much in the way of peripheral stats but his points and triples can be a great boost to any team (40% owned).
DeMarcus Cousins: It's time to start think about stashing Boogie, as the Warriors announced he could be back by Christmas. He can be especially valuable in roto where the games he will sit due to back-to-backs and maintenance don't matter that much. Take a look at the waiver wire and scoop him up before someone else does.
Sell
Justin Holiday: I knew that Justin Holiday was having a great fantasy year before checking his ranking, but I was certainly not expecting him to be the 28th best player for the year. He has been even better over the last two weeks, ranking 20th overall, but I think this is the time to sell high on him. He will be another indirect victim of the Markkanen effect, as Lauri is ready to return and the Bulls will presumably try to play Jabari Parker more at small forward.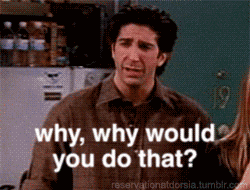 Jabari will be atrocious on defense and I think it's a bad real life fit for the position, but he will definitely eat into Holiday's minutes. If you can secure a player with a better ROS outlook for Holiday, this is a good time to pull the trigger on such a deal.
Dennis Smith Jr: I really like his real-life potential, but there is no denying that he is doing more harm than good to your fantasy teams. He is ranked 212nd for the season, mainly due to 3.1 turnovers and 65.2% from the free throw line. With Luka Doncic demanding more and more touches and taking over some playmaking duties, I don't see how Dennis Smith Jr. can improve dramatically, so a good option would be to try and lean on his name and real-life value and try and get a better fantasy player in return.
So there you have it folks. As always, I am eager to read your thoughts about other players you think are Buy/Sell worthy in the comments below, as well as all your fantasy related questions! See you next week with new suggestions and a recap of the performances for this week's showcased players.