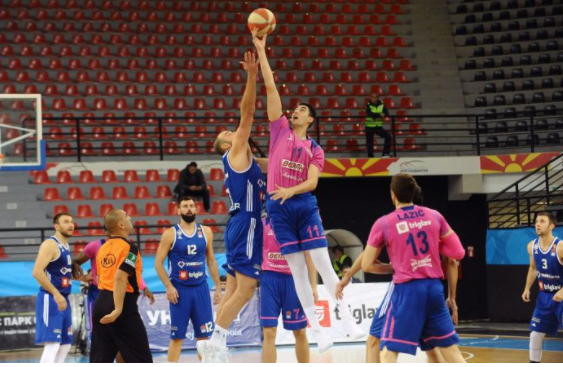 The All-Star break is here and boy am I looking forward to a chance to recharge the mental batteries, absorb more college and euro basketball than I already do, and self-indulge in a little more time with the family at home, albeit in poor health.
So sticking with self-indulgence, and given a week of Rodney Hood-like stomach issues, I am breaking the mould this week to bring you a little flavor of one of my personal favorites and European basketball's best kept secrets.
So who is this big secret?……Well here are some clues for those of you that like your European hoops and wanna play a game (he says with a jigsaw tone to his voice). You may of course follow me on twitter @storytelling41 and already know this answer.
Want the best tools and projections to help dominate your league? Check out the Stocktonator, the byproduct of Rudy and machine making love. Click HERE for a FREE 3-day trial.
Rudy has been hard at work in the lab. His latest creation? DAILY LINEUPS PAGE. So good. So smooth. So helpful. He decided to go with the Sonny Bono red tint, while I prefer the blue tint. What say you?
This player is 18 years old
This player player does not play for Real Madrid
He made the 2017 European Next Generation Tournament team.
Born in Georgia, he currently plays his professional basketball in the Adriatic League.
He plays for a team where current NBA players Nikola Jokic, Boban Marjanovic, Ivica Zubac, and Timothe Luwawu-Cabborot once called home.
He was born in Georgia on the 20th July 2018.
Any closer?
Kudos to you if you got the answer right, or even the team he played for. I am talking of Gogo Bitadze of KK Mega Basket (or if you're down with the whole sponsorship thing Mega Bemax as known by some). Before moving forward, I would like to state that this is a team I watch often, much to the annoyance of my laptop due to the dodgy illegal streams and no doubt countless viruses attached. One could say that this is my 2nd favorite basketball team to watch behind only my Baylor Bears, and not just because of the cool pink kit. So I bring you this, as much with a test of my own eye and, with a belief of having the game that could be somewhat of a super sleeper for the future that you heard here first (more than likely).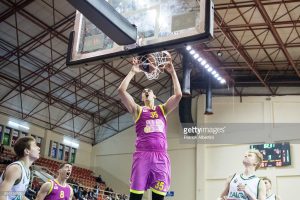 So let us start with the physical tools. Gogo is an imposing 6'11, 250lb center with a good wingspan of 7'2 and is more than happy to show his physical presence against more mature, physically imposing opposition, almost inviting his opponents to mix it with him on both ends of the court. On a team that is famous for fielding very young lineups, Bitadze definitely isn't frightened taking on the role of 'Goon' when he needs to.
Now I would be lying to you if I said that this kid has jump-out-the gym kind of athleticism, but he is capable of playing above the rim. The combination of his size, strength, and excellent timing when shot blocking gives him the potential to be an effective rim protector in time. The real strength lies with his rebounding ability. Bitadze has extremely good rebounding instincts, not just because of his ability to gain the right position early (helped by his outstanding ability to run the floor), but because of the fiercely competitive energy he shows when competing for the ball off the glass.
When it comes to his play on the offense end, we are still talking about a game in progress. Over the last few weeks, he's been more willing to take the 3 point shot, albeit with mixed results, but he does possess a solid mid-range game off the catch-and-shoot. I am not ruling out the possibility of range being added, but it is clear that Mega Basket are certainly exploring the idea of developing this skill. His main strength on offense comes off the pick-and-roll, when he aggressively attacks the basket and uses his good hands to finish around the rim.
Call it my bold shout of the day, but I think Gogo Bitadze has the potential to become a significant prospect. He has continually shown improvements at an advanced rate, especially on the offensive end, and I think it is time we start taking this kid seriously among the other upper tier of European prospects (Luka Doncic aside of course, he is a rare talent deserving of his own breath).
We have seen stories like this before right? Especially out of the Adriatic league, and I am betting on Gogo having a realistic chance of being the next Adriatic 'Out of nowhere' guy in the NBA. Could the end of Zaza be the start for Gogo? I am not betting against it.
That's a wrap from me, come and join the party again next week where  will dive into the skill-set of one of the 2018 draft class' premier men, Jaren Jackson Jr.