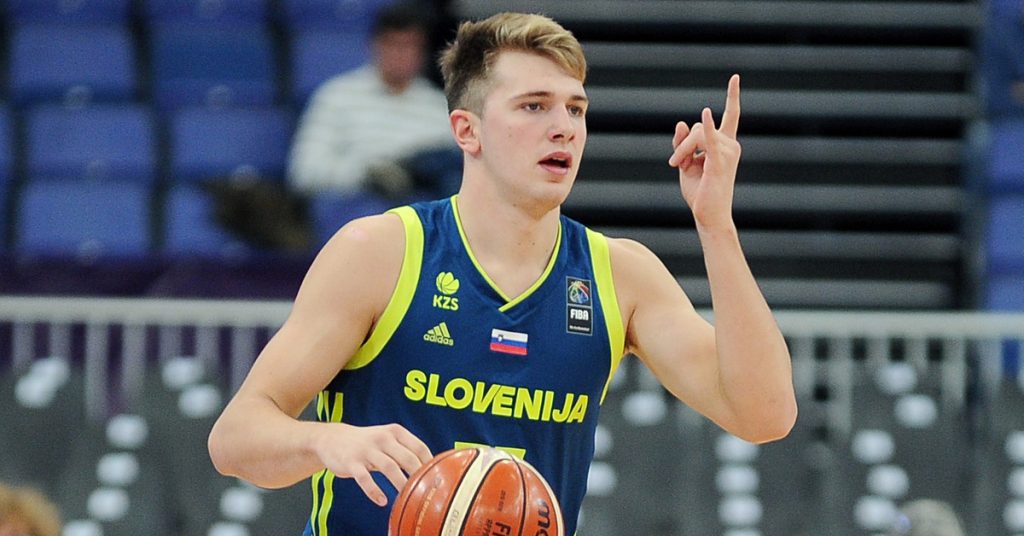 Yes Razzball nation, Dynasty Deep Dive is back. I was nearly out for the season, Greg Odon-style, but the current recovery from back surgery has allowed for a swift return back to prospecting and podcasting for your basketball needs on my 2 year anniversary of serving up delicious offerings for those dynasty teams of yours.
The season might be over for fantasy basketball, but now should be the time that your research and scouting clicks into overdrive.
Now for some time of a little self indulgent reflection. For those of you that are new to Dynasty Deep Dive, this was the article in the pre-season that recommended you draft Donovan Mitchell, Jayson Tatum, Lauri Markennan, John Collins and Malik Monk. Ok, it might have took Monk three quarters of a season to get going, but there are many a championship team out there that owe thanks to his late season production. Don't believe me? Check out last preseasons article for yourself: https://basketball.razzball.com/dynasty-deep-dive-roto-rookie-effect-ft
This week I will be focusing purely on where I see potential fits for guys in the upcoming draft class and ease my way back onto the court with a minutes restriction. But it is good to be back and make sure to tune in throughout the off season for your prospect draft breakdown.
(This is purely for fit purposes, and not my own personal rankings of the 2018 NBA draft class)
| | | | |
| --- | --- | --- | --- |
| Player | Position | Fit | Why |
| Luka Doncic | SG/SF | Phoenix Suns | Doncic will immediately provide what PHX needs: a high IQ, good ball handler with great vision and positional flexibility to help lead the young team. |
| Jaren Jackson Jr | PF | Memphis Grizzlies | Maybe the best pure shot blocker in the class, JJJ not only provides elite rim protection, but an ability to stretch the floor and move the ball. |
| DeAndre Ayton | C | Atlanta Hawks | An Ayton and Collins frontcourt? Now there are some great physical tools to build an identity for your team. |
| Michael Porter Jr | PF | Dallas Mavericks | I think it serves Dallas no favors to rush, and Porter should garner enough attention inside and outside the paint for DSJ to thrive. A Dirk decline brings a new era for DSJ and MPJ to take the reigns. |
| Trae Young | PG | Orlando Magic | Freshman with heavy minutes, being double-teamed constantly, and with a usage rate of 40!!!…of course the season was going to slow down. General consensus might be down on him with the demise of the Sooners, but this is Orlando's opportunity to nab a special offensive talent |
| Miles Bridges | SF/PF | Chicago Bulls | Probably somewhat controversial given many would call for WCJ here but I am a big believer in the two-way ability and think the extra year in college will serve well into the culture the Bulls are trying to build. |
| Mo Bamba | C | Cleveland Cavaliers | The fit is just too good. Elite size, wingspan, and the opportunity to become an elite defensive player in the NBA. Still raw but with Lebron likely gone what is the rush. |
| Marvin Bagley Jr | PF | Sacramento Kings | I am lower on Bagley than most, but in Sacremento he would be given the keys to the offense to do his thing. Capable of thriving in the uptempo style that Fox is likely to be general of and will allow the Kings to move on from Skal and integrate Giles. |
| Mikal Bridges | SG/SF | Philadelphia 76ers | Bridges is a three year college player and provides an NBA ready player for a playoff team. The lengthy arms and ball lane disruption fit too well into boosting a team already headed in the right direction. Mikal is great insurance to add to Bob Cov as a lockdown specialist come playoff time. |
| Collin Sexton | PG/SG | New York Knicks | Sexton could be the Ying to Ntilkina's yang. High explosion and athleticism  would provide the Knicks with great balance on both ends of the court for their PG's of the future. |
Short but sweet on my return., but it is great to be back RAZZBALL NATION!!