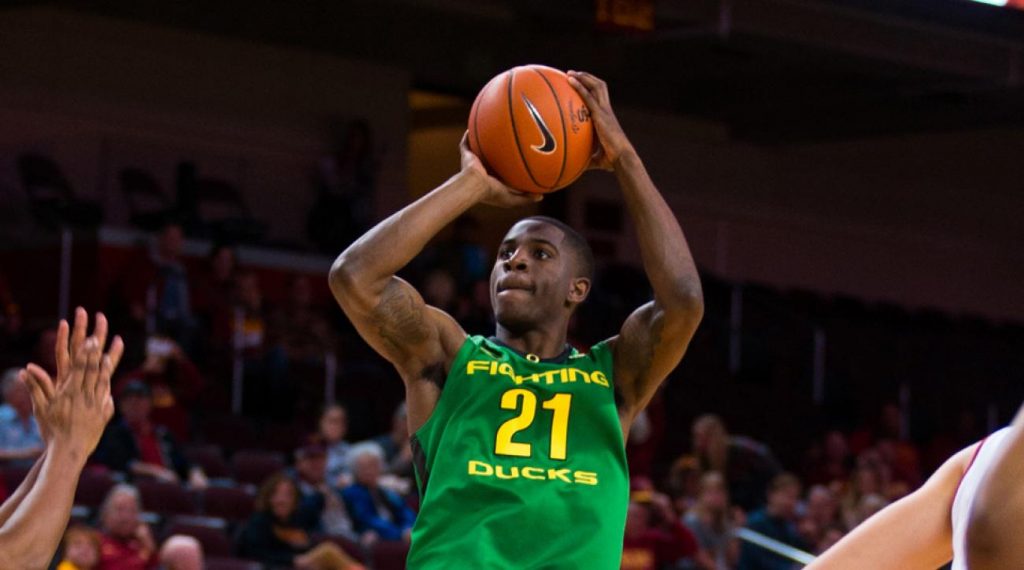 The danger in doing rankings before Summer League is that a lot can change in terms of perception. After a slew of Summer League games, we now have a better picture of how the best players that college had to offer match up against their peers.
Keep in mind that the Summer League is filled with players at different levels. Think of NCAA College Basketball as High-A in minor league baseball. Summer League would be akin to Double-A. The Euroleague, not to be confused with domestic European divisions, would be Triple-A.
In addition to the final piece of my post-draft rankings, this post will also include some of the players who have moved up in my rankings after watching Summer League games. Believe me, my evenings have been spent doing little else.
Here are some caveats about my rankings:
Only includes rookies from the 2017 draft class. Players such as Ben Simmons and Bogdan Bogdanovic are not included.
This is for dynasty purposes. NOT for redraft leagues.
Landing spots are important, but the main focal point is the overall projection for the players' career.
It often takes time for NBA prospects to adjust to the NBA. Just because players don't crack the rotation from the outset doesn't mean they are a bust. Three years is often a good time frame to define roles in the NBA.
This is my own personal rankings, and not representative of all the writers at Razzball
Before I begin, I want to address something @Jordan brought to my attention. My previous rankings omitted Luke Kennard. This was a pure oversight on my part and I'd slot Kennard into the late-teens.
So, here we go for a real deep dive into some candidates that might actually matter more than you think:
| | | |
| --- | --- | --- |
| Player | Team | Position |
| 41. Kyle Kuzma | Lakers | SF |
| 42. Damyean Dotson | Knicks | SG |
| 43. Frank Mason | Kings | PG |
| 44. Sindarius Thornwell | Clippers | SG/SF |
| 45. Nigel William-Goss | Jazz | PG |
| 46. Mathias Lessort | 76ers | PF |
| 47. Sterling Brown | Bucks | SG |
| 48. Antonio Blakeney | Bulls | SG/SF |
| 49. Tony Bradley | Jazz | PF |
| 50. Derek White | Spurs | PG |
| 51. Alpha Kaba | Hawks | PF |
| 52. Vlatko Cancar | Nuggets | SF |
| 53.  Thomas Bryant | Lakers | C |
| 54. Aleksander Vasenko | Nets | PF |
| 55. Davon Reed | Suns | SG |
| 56. Jonathan Motley | Mavericks | PF |
| 57. Alec Peters | Suns | PF |
| 58. Kadeem Allen | Celtics | SG |
| 59. Jabari Bird | Celtics | SG |
| 60. Jaron Blossomgame | Spurs | SF/PF |
As stated before, all rankings were pre-Summer League, so they may be a little outdated.
Below are some candidates that have moved up due to their Summer League performances:
Kyle Kuzma, Lakers: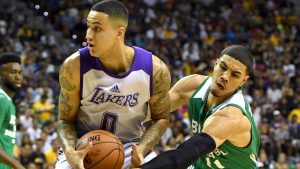 It seems that Lonzo Ball has found his new T. J. Leaf in Kyle Kuzma. Although very different from Leaf as a basketball player, Kuzma has been able to benefit from the magician-like play of the first baller from the Big Baller Brand, feasting on the perimter and finding space in the paint for easy finishes. I'm moving Kuzma up into the 20's given his strong showing in Summer League, but I would like to see a better ability to create for himself and not just feast on wide open shots and easy looks before I get too excited.
Frank Mason, Kings:
Although undersized for a modern-day NBA point guard, Mason does a lot of things well but doesn't excel at anything. He does possess a high basketball IQ and great court management, though. Destined to back up the De'Aaron Fox/George Hill combo, expect low minutes off the bench initially. It isn't out of the question for Mason to solidify himself as one of the better backup point guards in the league over time, and a strong Summer League hasn't hurt his cause. Just know that if you draft Mason, the path to starting looks to be a difficult one.
Antonio Blakeney, Bulls: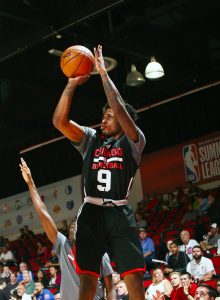 After going undrafted, the former teammate of Ben Simmons at LSU has lit up the Summer League, earning himself a 2-way contract with the Chicago Bulls. Blakeney has shown the ability to be a difference maker on the offensive end, showing skill as both a shooter and ball handler. Given the state of the Bulls, it isn't out of the question for Blakeney to emerge as part of the Bulls future with a strong showing in the G-League.
Sindarius Thornewell, Clippers:
Much like Frank Mason, Sindarius Thornwell is a player who does a lot of things well without having an elite tool. He has great leadership qualities and an ability to play tough at all times. His path to NBA success will be through his ability to catch-and-shoot and using that high basketball IQ to play well off the ball. After leading South Carolina to the Final 4 and being named SEC Player of the Year, Thornwell will look to build on this success to show that he can cope at the NBA level despite lacking speed and athleticism for his position.
Damyean Dotson, Knicks:
This could be one of the players that I have severely under ranked and would be pleased if it were proven so. The 6′ 6″ swingman started his college career at Oregon, but transferred to Houston for his final two years. Dotson uses his quickness, athleticism, and jump shot to score in bunches. Given his draft spot, he could contribute his rookie season in New York. This is a name to keep an eye on and there is the potential for the Knicks to have landed a steal with the 44th pick of the draft.
The Wild Card: Jonathan Motley, Mavericks:
I'd be lying if I said that Motley wasn't a biased choice (Note from Son: Craig is a Baylor fan). Motley was considered a potential lottery selection before succumbing to injury during the Tournament and subsequently undergoing surgery. As a result, he went undrafted and signed a 2-way contract with the Mavericks.
Motley not only won the Karl Malone award, but was the heartbeat of Baylor team that was ranked number one in the nation at one point. Don't write off the talented two-way power forward.
The 2017 draft class was super deep and the fluidity of rankings has them changing at all times. From 21- 45, it comes down to preference. These rankings will change, so make sure you are catching as much G-League action as you can, to see the standouts from the also-rans.
That's it for my Dynasty Rookie Rankings. Your regularly scheduled Dynasty Deep Dive will resume, bringing you news on players in the NBA, College, and abroad.