We are only seven games into the season and already two of the most promising young players in the league have been suspended. DeAndre Ayton and John Collins both received a 25 game suspension due to violations of the NBA's Anti-Drug program and, although they will appeal the decision, chances are they will have to sit out the entirety of those 25 games.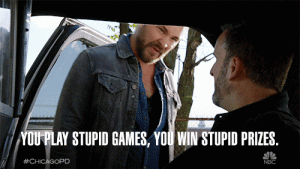 I will not voice my personal opinion, as we rarely get to know the full story, but in both cases it's a huge blow for their respective teams, but simultaneously, more opportunity for other players to contribute in fantasy and real life.
Last week's "buy" candidates were a mixed bag, with Mike Conley and Frank Kaminsky playing mediocre, Wesley Matthews getting injured but playing through it, and Luke Kennard having a great week and a good outlook for the rest of the season. As far as the "sell" players are concerned, Reggie Jackson is currently injured and, in combination with his play, continues to be a major drop candidate. Collin Sexton continues to score but is inefficient and lacks defensive stats, so I maintain that you should try and trade him, while Cedi Osman did nothing to prove he is worth a roster spot.
Buy
Jabari Parker: The aforementioned suspension of John Collins opens the door widely for Jabari to get minutes in the 30s. His first game was encouraging with 19 points and 8 boards and looks to be a safe option until Collins returns (33% owned). De'Andre Hunter will also see an increase in his minutes but rookie inconsistencies make him a fall back option in case you miss on Jabari.
Troy Brown: He started the season injured but is steadily getting more minutes and Washington must/should prioritize player development. He received 30 minutes, produced a double-double in his last game, and is a good stash for the rest of the season while helping in the short-term as well. (19% owned)
Delon Wright: He shouldn't be available in competitive leagues (69% owned) but I think he makes for a great trade target early in the season. His scoring is not flashy with 10.6 pts but his efficiency and defensive contributions have him ranked 41st in per game value. Fantasy owners tend to overvalue points so floating some offers for Wright is a good move.
Sell
Malcolm Brogdon: I had very high hopes for Brodgon and thus ranked him 31st in my preseason projections. But even the most optimistic evaluation couldn't predict his start to the season. 23.7/1.7/5.3/9.4/1.1/0.4/3.1 on 49.6%/97.4% shooting, good for 8th (!!) in per game value. He is a "Sell" candidate because it simply can't get any better for him. Eventually, Victor Oladipo will return from his injury and, while he won't get heavy minutes immediately, he is bound to eat into Brogdon's usage. I am not suggesting to trade Brogdon for pennies, as I believe he will have a great year, but rather try to capitalise on his amazing start and swap him for a proven top 15 player.
Brandon Ingram: As opposed to Brogdon, I really didn't see the breakout of Ingram coming. He has improved across the board compared to last season and most notably in triples (0.6 to 2.4) and fg% (49.7% to 55.2%). The shooting will probably deteriorate a bit but most importantly, the Pelicans have a lot of injuries that include Zion Williamson. His return will surely take some usage from Ingram and it feels like the best time to try and get as much value from him as possible, as he is currently ranked 17th in per game value.
So there you have it folks. As always, I am eager to read your thoughts about other players you think are Buy/Sell worthy in the comments below, as well as all your fantasy related questions! See you next week with new suggestions and a recap of the performances for this week's showcased players.