Finally, the fantasy season has started! At last we get to see our favorite players, the teams we support, the storylines that will unfold and, for the third straight year, my usual Buy/Sell column will be here every Wednesday to provide invaluable suggestions that are correct 110 % of the time. Don't question it…I said don't! And certainly don't check my post history…
If you are a new reader, the articles usually start with a review of last week's suggestions, followed by the "Buy" and "Sell" candidates. Comments regarding the proposed players are always welcome at the end of the article, along with general fantasy questions and suggestions. So, without further ado and with the hype that the early part of the season always brings let's get to it!!
Buy
Mike Conley: I had high hopes for Conley during the preseason and thus projected him as a top 35 player. The fit in the Utah offense, the chance to play for a contender, and the proven coaching staff all contributed to my optimism but alas, the start of the season has been devastating for him. I'll let the numbers speak as always.
1-for-16, 3-for-11, 5-for-11, and 0-for-7.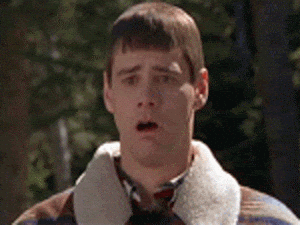 No, those are not Josh Okogie's shooting numbers. Conley is shooting 20% from the field and is also committing an uncharacteristic 2.8 turnovers per game. I own my fair share of Conley across many leagues but it's not just my hope that he will improve. It's a given, based on his career numbers. Now is a good time to capitalize on frustrated owners by sending out buy-low offers.
Wesley Matthews: Milwaukee's offense has transformed under coach Budenholzer and his system is beneficial for shooters. Giannis needs perimeter threats to maximize his strengths and Matthews has found himself in a great spot for his fantasy value. In the first three games of the season, he is starting and playing 30 minutes per contest with 14 pts, 2.7 3pt, and 1.3 stl, good for 48th in per game ranking. If you need guard stats, he is worth a long look in standard leagues until his shot stops falling (17% owned).
Luke Kennard: Detroit's backcourt is not the most talented one, to put it politely, but its most glaring weakness is the 3pt shooting. Enter Luke Kennard, who with his 3.3 triples and 18.3 points per game seems too important to not play over 30 minutes a night. He does not contribute in the defensive stats but is currently ranked 60th and looks to be a safe choice for the rest of the season, so go grab him if he is available in your league. (42% owned).
Frank Kaminsky: The world is definitely getting stranger if I have to suggest Kaminsky as a "Buy" candidate but here goes. He certainly does not pass the eye test, but DeAndre Ayton's suspension has freed up minutes in the Phoenix frountcourt that can't be covered only by Aron Baynes and his exquisite beard. Frank is getting 32 minutes per game and the Suns need his floor spacing, so he makes sense as an add until Ayton returns (48% owned).
Sell
Reggie Jackson: I really need to get to know Reggie Jackson's agent. The man must be a genius if we take into account the contracts he has managed to get for his client throughout the years. Jackson is the worst starting point guard for fantasy, is already battling lower back tightness, and is getting thoroughly outperformed by Derrick Rose. The fact that a player starts for his NBA team is not a guarantee that he deserves a spot in your fantasy squad and, in Reggie's case, there are a lot of free agents available that will help your team much more.
Collin Sexton: Sexton is playing 30 minutes for a young Cavaliers team that will prioritize player development. He is scoring 17.3 pts with 2.3 triples and there is no indication that his playing time is in any danger. So why on earth is he a "Sell" candidate I hear you saying? Quite frankly, Sexton is not a good fantasy player. His 43% fg carries a lot of weight due to the increased shot attempts, his assist and steals are abysmal for a PG, and the 2.3 turnovers do not help either. He finished last year 240th and even with the relatively strong start to the season he is only ranked 205th in per game value this year. His name value is much greater than his actual fantasy value so trying to include him in some trade offers is the most prudent thing to do. (62% owned)
Cedi Osman: Who would have guessed it, another Cavalier in the "Sell" column.
Obligatory pause for sarcasm…
Osman is getting all the minutes he can handle since last season but the results have not been very promising. He doesn't stand out in any statistical category and with Kevin Porter Jr. earning more playing time with each game, Osman's outlook is looking bleaker by the minute. If you own him and can get anything in return for him, go for it, but at this point I would consider him a cut candidate in standard 12-team leagues. (27% owned).
So there you have it folks. As always, I am eager to read your thoughts about other players you think are Buy/Sell worthy in the comments below, as well as all your fantasy related questions! See you next week with new suggestions and a recap of the performances for this week's showcased players.