For this week's introduction I am going to be laconic, like my Spartan ancestors. I will just present another exhibit of the intelligence and charisma of the man known as Shaq.
No extensive comments needed, just pure, raw Shaq entertainment. If he was accompanied by the classic "Inside the NBA crew" this video would have been legendary.
Moving on to fantasy and to last week's players, Kris Dunn was a victim of my bad luck and got immediately injured after my recommendation.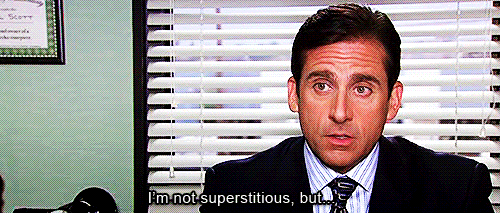 Payton on the other hand is on fire with one triple-double and two near ones in his last three games, while Daniel Theis has been usable if unspectacular. Finally, Jeff Teague and Jarrett Culver, both 'Sell' candidates, did nothing to prove they are worthy of an add in standard leagues for the time being.
Buy
Cody Zeller:  A sleeper draft choice for many (including me) Cody Zeller has not lived up to the expectations this year and is ranked outside the top 170. However, during the last week he has really improved his play and, with Bismack Biyombo racking up the DNPs, he should be a solid streaming option for traditional big man stats. Don't get deterred by his bad last game, as it was against the extra small-ball Rockets (50% owned).
Bruce Brown: Both Derrick Rose and Luke Kennard have had their names linked with moves to other teams, with the trade deadline approaching fast. On the other hand, Detroit values Brown as a building block and he should get all the playing time he needs with the Pistons' playoff hopes rapidly fading. The 38 minutes he has received in the last two games is a good indication of why you should make sure he is not on your waiver wire (10% owned).
Trevor Ariza: His move to Portland has predictably done wonders for his fantasy value, as his minutes have seen a dramatic increase. Since the aforementioned trade, he is averaging 1.6 triples, 1.8 steals with only 1 turnover. This has been Ariza's value throughout the years and he looks like a safe top 75 option moving forward. (34% owned).
Malik Beasley: Atlanta, Denver, Houston, and Minnesota executed the biggest deal in terms of number of players involved since Patrick Ewing's move to Seattle in 2000, and it is bound to have many fantasy winners and losers. The former is headlined by Malik Beasley, who could very well start for the Timberwolves and has proven himself when given enough playing time. He is a high upside add that can pay great dividends for the rest of the season. (9% owned).
Sell
John Collins: The aforementioned trade also impacts Collins' value in my humble opinion. Clint Capela will get most of the center minutes and that means John will shift to PF. This could result in fewer rebounds and blocks, as he inevitably moves further away from the basket. He will not lose too much value of course, but his current ranking of 8th overall in per game value could be in jeopardy.
Shabazz Napier: One last player that will be mentioned from that trade is Napier, who moves from a starting position in Minnesota to a rotational piece in Denver. Even if he gets close to 25 minutes per night, there should be better alternatives on the wire because his usage with the Nuggets will surely be reduced.