I was struggling to come up with a title to this week's post.  I thought the other four roster positions articles had decent and easy to understand title.  My initial thought went something like Big Men + Stretchies.  Being that this site already coined "EmBIIIIIIIIIIIID", I don't want to further go down that Phallic symbol route.
We'll end this Numbers Game-by-position series by looking at the PF position.  The game has evolved to the point that most teams now employ some sort of stretch four which is typically a PF (or a SF that plays the PF position on small ball lineups) that can consistently knock down the outside shot.  Some teams still employ the 2 Bigs lineup–think MEM, UTA, TOR sometimes (with JV and Bebe) and SAS, albeit both their bigs aren't really the traditional big men that likes to operate down low in the post.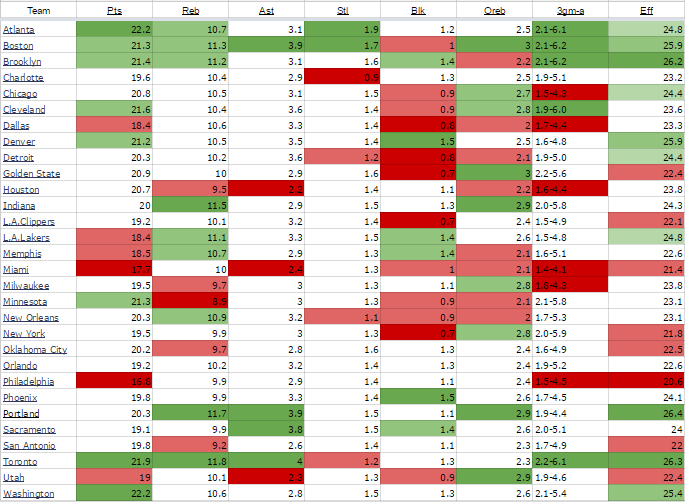 Please, blog, may I have some more?