Welcome to the fifth installment of Weekly Yinteresting Thoughts (WYT). In these posts, I'll be sharing some of my random thoughts, opinions, and questions about the NBA landscape as it pertains to fantasy basketball. Feel free to drop your comments and questions below! Let's get started.
I'll start off this week's segment by briefly discussing some early trends in team defenses. To nobody's surprise, my beloved Rockets are once again near the bottom of the standings as the third-worst in the Association. But hey, it's better than last! Only the Spurs and the Pistons are worse. The Warriors are 27th, which shouldn't be much of a surprise considering their disappointing record, but as the retained core of a championship roster? That simply won't do. If you'd like to get a more in-depth look at the Warriors' defensive woes, look no further than Joseph Yancey's excellent write-up here, where he breaks down the Warriors' defense (or lack thereof).
The Warriors have allowed 125 points for the SIXTH time this season.

The Warriors allowed that many points just TWICE last season.

We are FIFTEEN games in.

WHERE IS THE DEFENSE! pic.twitter.com/ofmXgN30LL

— WarriorsMuse (@WarriorsMuse) November 17, 2022
So what are some of the other changes and trends so far? Last year, the best defensive rating in the league belonged to the Celtics. This year, they've fallen to the middle of the pack, but I'm sure they're not complaining as they sit atop the East with the current best winning streak in the NBA. The other big drops include the Heat (from 4th to 18th), the Grizzlies (from 6th to 19th), and the Knicks (from 11th to 22nd). Jaren Jackson Jr.'s absence probably explains the Grizzlies' fall, but what's going on with the Heat? This was nice, though:
Jimmy Butler with the CLUTCH defense on Devin Booker 🔒 pic.twitter.com/Fxbbd3o1dd

— Heat Nation (@HeatNationCom) November 15, 2022

Now which teams have made big jumps? For starters, it's a bit puzzling how the Jazz traded away Rudy Gobert to rebuild, and yet their defense crept up from 10th to 9th this season. And the Timberwolves fell from 13th to 17th so far in Gobert's arrival, providing further evidence that something in Minnesota is not right. The Bucks have lept from 14th to 1st, an enormous improvement expedited by Brook Lopez's incredible play thus far this season despite Khris Middleton's absence. It probably also helps that they have four of the top five players who are leading the NBA in defensive win shares so far. The Trail Blazers make an enormous jump from 29th to 7th in the wake of Jerami Grant's addition to the team. I'm not sure if he's the sole reason for the jump, but he's been a solid contributor to the Blazers' 10-4 record atop the Western conference.
In other news, Shai Gilgeous-Alexander continues to dominate the NBA and leaves gaudy stats in his path to an All-NBA appearance. I mean, come on.
I would still be trying to sell him, but only if you can get something majestic in return. Nikola Jokic, Luka Doncic, James Harden, and Tyrese Haliburton will make fine targets.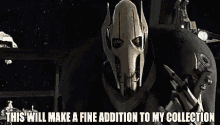 Myles Turner is also currently returning first-round value while averaging 18-9 with a whopping 3.1 blocks per game on great percentages. Please, Indiana, please trade him so that all of my Isaiah Jackson stashes will pay off! I'm diamond hands on Jackson all season. 
Were you lucky enough to grab Aleksej Pokusevski? Poku's been a second-round producer for the past two weeks. He's a proven per-minute stud, and if it wasn't for Mark Daigneault's infuriatingly inconsistent minutes management of his players, this guy could be crowned the waiver pick-up of the year already. He's popping off with 2.5 blocks per game on good FG% and 12 points, 6 rebounds a game. Psst. He also comes with triple position eligibility on Yahoo. A true unicorn.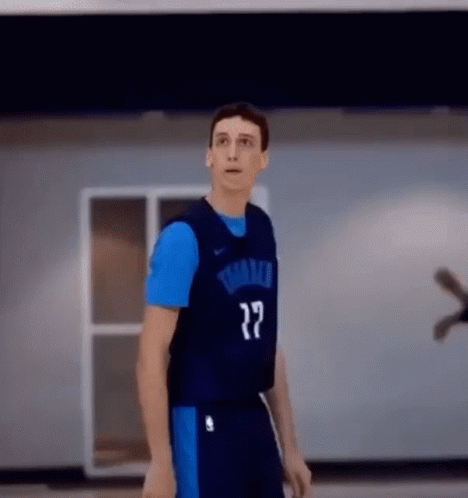 Finally, at the time of writing, the Clippers have announced that Kawhi Leonard will be active on Thursday night, alleviating some owners' fears that his early-season absence was trending in a dark direction. It's still uncertain when Kawhi Leonard will get to a fantasy relevant workload, but you have to be relieved that he's coming back. It's almost a certainty that he'll be sitting out all B2B's for this season. I would also be trying to sell him after some big games. Do you own Kawhi in any of your leagues? What's your plan with him? Whether the answer is to trade him away at first opportunity or pray to the Fantasy Basketball gods to finally let Kawhi have a healthy season, let me know in the comments! I'll see y'all next week.