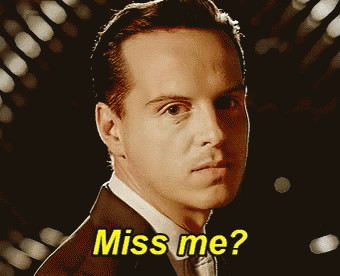 Why. Yes. I. Did. Now from when did I miss you is another question? From last year's playoffs when Zach Lowe awarded you an island after your own name? Or was it just from this year when you provided 6th round value out of someone essentially undrafted?
For the first time this year, we have a second-timer as the highlight. And yes, Dion Waiters, you actually deserve it. Coming back from injury wasn't enough to get back to the top of the scrap heap. No, you needed a few games to get your legs back. I get it. Haha, goodness, at 30 I need a few weeks to get my legs back. I'm also not an NBA vet, though (sadly). Nope, just a washed up college volleyball player. And before you think too much of me, that would be club volleyball, because in the south boys don't play volleyball growing up. And neither did I, but white boy shooters without enough quickness to blow by smaller defenders don't get the chance to play big league basketball. Thankfully, Dion has it, though. And enough swag where I probably could have borrowed some. Oh, and thankfully for fantasy…he's vastly under-owned.
Oh, wait, you thought I looked like the other Deion?
(Or do I?)
The 7 Ahead
5-game week: N/A

4-game weeks: ATL, BKN, BOS, CHA, CHI, CLE, GSW, HOU, IND, MIA, MIL, NOR, NYK, OKC, PHI, SAC, SAS, TOR, UTA, WAS



2-game week: DET, LAL
Overall Thoughts: 
Top Weekly Waiver Options (<40% owned in Y!/games this week):
And now a look at the daily rhythms of the NBA for this week!
Monday: 9 GAMES – Take note of the NBA's rhythm: 9 games seems to be the standard for Mondays. Coming off a lite Sunday, Mondays have been on the heavier side of things lately. Not complaining, though! Not with the NFL about to be in full hiatus for a total of three weeks. I can't wait to watch Enes Kanter (have you seen how good he's been lately for fantasy?) and Steven Adams bang down low against Rudy Gobert and the Jazz, but my eyes will be fixed to the Giannis Antetokounmpo v. James Harden rubber match. Harden's been playing a lot better than the Greek Freak lately, and I wouldn't expect that to change in Milwaukee on Monday. Side note, it's a four-game week for Russell Westbrook again this week after just two over his past seven. And all the Russy owners in weekly leagues collectively exhaled a big 'Hallelujah!'

Tuesday: 6 GAMES – A decent stream day with six contests, we get to see the upstart 76ers (did I just write that?) host the depleted Clippers. He's owned too much to mention him, but grab Austin Rivers if he's not owned with the Chris Paul injury. DeAndre Jordan became an absolute monster since Blake Griffin went down, but I'm hesitant to say he can keep it up without CP3 running the offense. No worries, though, because really I just wanna see Joel Embiid hit the court again after missing him in Atlanta Saturday. Sadness. Process. I trust it. I'm just jealous.
Wednesday: 10 GAMES – It's a heavier week for the league period, but this is the most amount of teams to take the floor in over two weeks. Your stars should fill most of your roster on Hump Day, but the Houston/Boston matchup takes the cake as the best. The third best team in each conference should provide plenty of fireworks and offense. Money's on Houston, though.
Thursday: 4 GAMES – Another stream day highlighted by Phoenix's visit to Utah. Have you seen Devin Booker's stats in January? This joker's 20 year's old and averaging 26.8/2.5/3.0 on 49% shooting with 2.4 3PM. The big difference for his emergence is his increased aggression and ability to get to the line. The FTA are up nearly three a game to 6.9 per contest. When you shoot 85.5% from the line that's nothing but helpful. His percentages are incredibly strong for his high volume, and, folks, we have a budding star down in the desert. Now, if he can do it up in Salt Lake, that would be a feat against the league's best defense.
Friday: 10 GAMES – When 20 teams take the floor you're relying on your studs, but if you have a gap here's a great opportunity to see what Chris LeVert can give to you. Facing the Cavs, his Brooklyn Nets are sure to lose, but with the elevated competition, will LeVert up his game? I'm guessing so, and along with the huge point differential likely coming their way, plenty of garbage time could pad some stats for him. He's so far away from the guys in this game, but it's a good showcase to see what he can do.
Saturday: 7 GAMES – The Clippers @ the Dubs gets the national spotlight, but do you really think LA minus CP3 can hang? Um, no, boo boo. So, instead, check out how many points Isaiah Thomas drops in the fourth quarter against the Bucks. The Celtics are a legit threat in the East, and with the way Isaiah is playing to close out games he absolutely deserves to be an All-Star. In fact, he should be starting. Over Kyrie Irving. Easy. And I'd take Kyle Lowry over DeMar DeRozan, but no one's asking me. I turned my single fan ballot in, for whomever was looking for it out there, haha.
Sunday: 8 GAMES – Remember that whole lite on Sunday, heavy on Monday thing? I was just playing, haha. It's the NFL's bye week before the Super Bowl, so here's your outlier. The Cavs are in full cruise control mode, so the visiting Thunder probably won't be as fun as it should be. I doubt LeBron wants to triple-double race with Russy in January. Instead, the nightcap could bring some fun basketball. Remember that time Damian Lillard dropped 50 on the Warriors? Well, let's see if he can do it again Sunday night in Portland, because that's the only way they can steal a game from Golden State.
Now, DROP THOSE COMMENTS! And don't be afraid to send along any questions on trades, pickups or life! Good luck in Week 14!