(image courtesy of Courtside Attire)
Ben Simmons became the first player, since Hambone Williams in 1967, to post a triple-dub within his first four career games last night (stat courtesy of ESPN Stats). Freaking Oscar Robertson put up three triple-dubs in his first four career games. GOAT. Anyways, the final stat line for Simmons: 21 pts, 12 boards, 10 dimes, and one steal on 8-for-11 shooting. So this is what everyone's been talking about! Before he even played a professional game, the City of Philadelphia nicknamed Simmons the "Fresh Prince." After last night's performance, it may be an apt nickname but….let's not completely dismiss the OG Fresh Prince.
Did Ben ever grab the opening tip and drain a half-court shot before his feet touched the ground? Did Ben ever cut across the lane, catch the ball at the left elbow, then scoop it underhanded without turning to face the bucket? And banking it in? Huh? Huh? So, before we go crowning his ass, let's pay some respect to the OG. I'll be honest. I had some doubts regarding Ben coming into this year. I did think that he would grab boards and drop a ton of dimes, but would his lack of outside shot hold him down? After watching him play, he can get to the rim at will. He is so long and such a graceful strider that resistance is futile. He kind of reminds me of Giannis in that aspect. Ben has trouble finishing strong, though, while Giannis….uh…uh….oh my…..awwwwwwwwwww. Sorry, I just had to "take care" of something real quick. I also had some concerns that the Sixers would be conservative with Ben. Well, he's playing 34.6 minutes on average over the first four games. Concern eradicated. He's shooting 49.1% from the field, grabbing 10.8 boards, dishing out seven dimes, and pilfering one a game. There are no threes in his game with very few blocks (0.3). And he's turning the ball over three times a game, but Ben is going to improve as the season rolls along. Who's better? Will Smith or Ben Simmons? Will has a more diverse and explosive offensive game. He straight up clowns his opponents, but gotta knock him for level of competition. I gotta go with Ben here. It's just no fun playing with Black Holes.
Want the best projections and tools to help dominate your league? Check out the Stocktonator, the byproduct of Rudy and machine making love. Click HERE for a FREE 7-day trial.
Here's what else I saw last night:
Joel Embiid scored 30 points, grabbed nine boards, and pilfered two last night. He played 28 minutes. Woo hoo!!! He did not dish a dime, get his block on, and turned the ball over seven times, though. I shall not bear false witness by writing down that which is opposite and rhymes with Woo hoo!!!. Personally, I think he's sandbagging all of us so he doesn't get exposed as an alien or some terminator-like machine sent from the future.
Not all is lovey dovey in the City of Brotherly Love, as Markelle Fultz shoots free throws like….you ever play a first person shooter on Xbox or PS? It's dark, you're walking through a house. You come to a doorway and try to peek around it. I don't know about you, but I always move my body to one side and physically try to peek around the corner myself. That's what Fultz looks like when he's at the charity stripe. Anyways, even his J is totally whacked now. Someone get this kid a Dave Hopla video!
Stanley Johnson received 40 minutes of playing during the first game of the season. He went 0-for-13. Since then, he's played 23, 28, and finally 18 minutes last night, when he went 0-for-1 and bageled every single category. My bad, if you're in a league that rewards personal fouls, Johnson did commit four of those.
Tobias Harris had a tough night, as the Stocktonator foretold, scoring 11 points on 31.3% shooting from the field and 16.7% from three-land. Don't fret, though. Robert Covington, a very good defender, was on him most of the game. He's still playing close to 35 minutes per game and getting a ton of shot attempts.
It's always interesting to see how the point guard minutes are divied up in Detroit. Reggie Jackson received 31 minutes and scored 16 points, grabbed six boards, and dished out seven dimes. Ish Smith played 17 minutes and scored four points, grabbed four boards, dished out two dimes, pilfered one, and blocked one. Well, we are still in the month of October. Let's revisit this situation in November.
Taurean Prince. Is this post going to be Real Housewives-esque? We got the Fresh Prince of Bel-Air, Philadelphia, and now possibly, Atlanta? Prince can score, shoot the three, rebound, and pilfer. He'll also drop a dime here and there. He played 37 minutes last night and going forward, there's really no reason for him not to get extended run.
Yo….John Collins!!!! Dude is not messing around. 14 points, 11 boards, two dimes, and one block. Back-to-back nights with a double-dub. He hasn't played more than 22 minutes yet. Patience grasshoppers. It's coming. I don't know when it's coming, but when it does, Vesuvius Part Deux. I don't know why, but it really feels like Collins is magma that has made it's way to the surface and is being held down by some gaseous pressures and rock. I just read a volcano book to my kid, so I'm basically a volcanologist now.
Dennis Schroder missed Monday's game due to an ankle injury. It sounds like he won't be available until Friday. Good, now he has time to get his hair fixed. I kid. I love the story about why he does that with his hair. I could post a link, but what's the fun in that? If you really care, you will use the Google machine like I did. Happy hunting. Malcolm Delaney received the start on Monday and will probably continue to. Last night, he scored 10 points, grabbed four boards, dished out one dime, and pilfered two on 3-for-9 shooting. He did play 33 minutes, but there's a reason why he went undrafted and played much of his career over in Europe.
Oh Dewayne Dedmon. I had such high hopes for you coming into this season. You had one game with three blocks, but haven't grabbed more than seven boards in a game. Last night was the first time you received 30 minutes and you shot 0-for-5 from the field. I've figured it out. He's attempted six three-pointers. He's made two but I don't give a shit. Get your ass down low and clean up the glass and block some shots!!! You never attempted a three in your entire career and, now? You think you're Boogie Cousins because you're down in Hotlanta?
Kent Bazemore scored 20 points, grabbed four boards, dished out four dimes, and pilfered two. Nice stat line! He led the team in field goal attempts with 17 and shot 1-for-4 from three-land. He did go 7-for-10 from the charity stripe so that's an outlier.
Josh Richardson literally stuffed the stat sheet:
| MIN | FG | 3PT | FT | OREB | DREB | REB | AST | STL | BLK | TO | PF | +/- | PTS |
| --- | --- | --- | --- | --- | --- | --- | --- | --- | --- | --- | --- | --- | --- |
| | | | | | | | | | | | | | |
| --- | --- | --- | --- | --- | --- | --- | --- | --- | --- | --- | --- | --- | --- |
| 37 | 8-17 | 3-9 | 2-3 | 1 | 3 | 4 | 2 | 2 | 2 | 1 | 3 | +10 | 21 |
And he played a team-high 37 minutes. My work is done here.
Wayne Ellington scored 20 points, grabbed two boards, dished out two dimes, and pilfered one on 6-for-9 shooting (6-for-8 from three-land). This is Ellington's ninth year in the League and he's played 517 games. Including last night, he's scored 20 points nine times. Do with that information however you wish.
With Hassan Whiteside out due to injury, Jordan Mickey got the start but only played 15 minutes and scored two points with six boards. It was Kelly Olynyk who played 29 minutes and scored 10 points, grabbed 10 boards, dished out four dimes, pilfered two, and blocked one. The matchup was a good one for him, as he usually feasts on slower-footed big men.
Depending on how you look at things, the Grizzlies forward situation could be interesting one or a puke fest. Regardless, it's a tenuous situation at best. The player most are highest on is rookie Dillon Brooks. He scored three points and pilfered one in 21 minutes of run. Chandler Parsons scored five points and grabbed three boards in 16 minutes. I think he's toast. Jarell Martin and James Ennis both started. Martin scored 11 points, grabbed five boards, and dropped one dime in 21 minutes, while Ennis scored 14 points, grabbed 11 boards, dished out one dime, and pilfered one in 37 minutes. I'm one to usually follow the minutes.
Trevor Ariza. I was really, really high on him early in the offseason. Now, it seems that I am the high one. They say THC does stick to brain cells and I've actually gotten "re-high" when I've gone to the sauna. That's the excuse I'm going with. Two points, five boards, four dimes, and one steal in 40 minutes of run. He has to have pictures, right?
Eric Gordon has been straight cash homie with CP3 down. 27 points, four boards, and seven assists on 8-for-20 (5-for-15 from three-land). I've never been the biggest Gordon guy, but can't deny the productivity and usage. Commissioner Gordon it is.
Gotta be concerned with Marvin Williams. Ok, maybe not, but I'm sure there are some folks out there that have him on their squad for the "safety and floor" he brings to the table. Or at least they thought would be brought to the table. He's been flat-out terrible. Dwight Howard is probably sucking up all the boards and Frank Kaminsky is starting to ball. With that said, he still put up 10 shots (five threes), and pilfered two. I'll side with 12 years here.
Jeremy Lamb continues to produce. 17 points, nine boards, and one dime. He's baaaaaaaaad, in a good way. Stocktonator likes his next matchup against Denver.
Mirza Teletovic played 24 minutes and scored 15 minutes and grabbed five boards on 5-for-9 from three-land. Mirza is a "break glass if you see Big Foot" player.
The center position continues to be a shituation in Milwaukee. Thon Maker played 16 minutes while Greg Monroe played 21 minutes. Can't forget about John Henson because he needs to get 12 minutes.
Giannis Antetokounmpo presents to us mere mortals his alphabet: 32/14/6/1/2.
Golden State Warriors good. Yeah yeah yeah. Draymond Green good. Kevin Durant good. Steph Curry good. Klay Thompson good. Yeah yeah yeah.
Nerlens Noel only played 12 minutes and scored eight points, grabbed seven boards, and pilfered two. Because it's imperative that Dirk Nowitzki gets 29 minutes.
JJ Barea continues to get minutes while Seth Curry is out. 26 minutes, 13 points, three boards, and eight dimes. How does Barea continue to do what he does? Because he has "IT."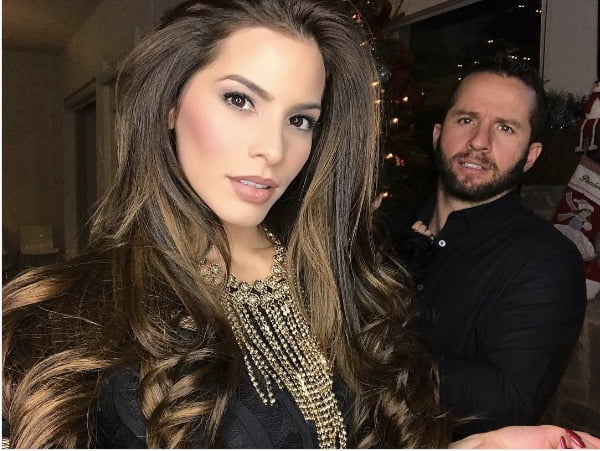 With Jonas Valunciunas out with injury, Jakob Poeltl got the start and scored 10 points, grabbed 12 boards, pilfered one, and blocked three in 26 minutes.
I get the feeling that Serge Ibaka has made the same business decision that Brook Lopez made many years ago. Just shoot from the outside and chill. He did block two shots in each of the first two games, but nothing last night. He hasn't grabbed more than five boards in any game. I feel you Serge. I just wish I was in the position to even make a decision.
Dejounte Murray is the future at PG for the Spurs. Bulalooop. Bulalooop. The future is here. 16 points, 14 boards, and six dimes in 28 minutes. Tony Parker who? Patty Mills what? Stocktonator has him ranked as the 83rd player on Wednesday.
Otto Porter is the 5th OVERALL player on Yahoo. 5th! Last night, 17 points, 10 boards, three dimes, four steals, and one block. Scroll up to Josh Richardson. Now just multiply everything.
Nikola Jokic had a rough start to the season. Last night, he bounced back with 29 points, nine boards, five dimes, and one steal. As all the chicken littles scurry back into their holes, let me just say that the Joker will be fine.
Gary Harris did not have a great game. 1-for-6 shooting. He was able to grab five boards, dish out six dimes, and pilfer one. Harris has been handling the ball more this season, so that's a nice little bonus to the shooting that you will get.
Jamal Murray finally received more than 20 minutes (29 to be exact). He's still struggling to shoot and only scored eight points, but he did grab three boards, dish out six dimes, and block one. As long as he gets the minutes, he's going to get his. I believe in the talent.
Will Barton is a bench player that gets starter minutes. He scored 12 points, grabbed four boards, and dished out three dimes. He played 30 minutes and hoisted 12 shots.
De'Aaron Fox played 30 minutes and scored 19 points, grabbed five boards, dished out four dimes, and pilfered three. Beep beep. He's off and running and there should be no reason why he doesn't get the run from here on out.
Bogdan Bogdanovic got his first action of the season and did not disappoint. He scored 12 points, grabbed three boards, dished out two dimes, and pilfered two in 25 minutes. Buddy Hield only received 17 minutes and George Hill was terrible (two points, three boards, four dimes, and two steals). Maybe Hield isn't Steph Curry after all.
With a new coach, Marquese Chriss got the start and played 29 minutes. He scored 19 points, grabbed six boards, dished out one dime, and blocked three. Hey! What do you know? It is often the simple things that offer the best solution to a problem.
The big story of the day was regarding Eric Bledsoe. It sounds like he's gone, so in his place was Mike James. 18 points, two boards, and seven dimes in 27 minutes of work. Tyler Ulis did score 11 points with two boards, three dimes, and one steal, but he only got 21 minutes of run.