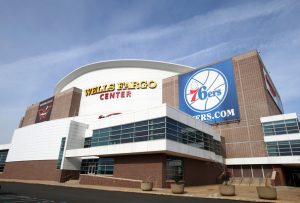 I try not to use the same player twice as the lede for this post. You'd think with over 300 players in the NBA, that wouldn't be a problem. Unfortunately, teams do not play every day and most of the players are not worthy. Sure, I could write up Nik Stauskas and how he didn't score, rebound, assist, steal, or block in eight minutes of run. I could go into detail how he turned the ball over twice and picked up a personal foul, but even Momma Stauskas would be like, "I had to pause the curling match for this crap?" So, as much as I try not to use the same player for the lede, sometimes a performance is just too good. Last Wednesday, Devin Booker was The Razzballer after he dropped 33 points on the hapless Bulls. That was nothing compared to what he did to the Philadelphia 76ers:
| | | | | | | | | |
| --- | --- | --- | --- | --- | --- | --- | --- | --- |
| PTS | REB | AST | STL | BLK | TOV | 3PT | FG | FT |
|  46 | 8 | 1 | 2 | 1 | 3 | 5/8 | 17/32 | 7/8 |
Booker started the game shooting 1-for-8. So, according to my handy dandy desktop abacus, he shot .666 the rest of the way. Ahhhh, the Devil lives!
The Wells Fargo Center used to be located at 3601 Broad St, Philadelphia, PA 19148. You can now just input 46 Booker St, Philadelphia, PA 00100 into your GPS from now on.
Please, blog, may I have some more?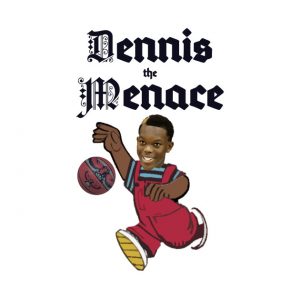 Dennis Schroder scored 28 points, grabbed three boards, and dished out nine dimes to lead the Hawks to a 117-115 victory over the Cavaliers. He did turn the ball over six times and did not accumulate any defensive stats, but we still love him. The Mitchell family still loved their little Dennis, even though he caused mischief whenever and wherever he went. Now, things are looking promising going forward. His usage rate is at 31%, he's hoisting up almost 19 shots per game, averaging over 21 points, and dishing out six dimes a game. Granted, it was against the Cavs, a team with Derrick Rose and Jose Calderon starting at point that gives up fantasy manna to the position. HINT: play all point guards against the Cavs. With that said, The Menace is a top-50 player and should finish there when all is said and done.
Please, blog, may I have some more?
The Houston Rockets made a ton of moves in the offseason. The one that best exemplifies this squad, though, was……..
Ha! The 80s. Anyways, the Rockets did re-sign a Bobby Brown to a $1.5 million contract. This Brown is a 33 year old point guard that played his college ball at Cal State Fullerton and actually played in 25 games last season. Now, he will make no impact from a basketball perspective. Maybe he's a good dancer and can provide energy on the bench perhaps? Maybe he performs on the court during timeouts and halftime? It would be an efficient use of resources. Honestly, the only reason I mention Bobby at all is because I chuckled when I saw his name on the depth chart and immediately thought of the song above. It's an apt song, if you don't take the lyrics literally. EVERY. LITTLE. STEP. I grew up playing Kung Fu on the NES. Basically, you start on a floor, kick and punch a bunch of things, then climb a set of stairs….rinse and repeat until you get to the top. That's how I view this Rockets team. They've made improvements and EVERY. LITTLE. STEP. will be spent towards one goal. How quickly they can figure out things and traverse the landscape will determine how high they can go.
Please, blog, may I have some more?