I've got a punt free throw percentage dynasty team that I love so much that I practically cheer for missed free throws. Logically, I know this is silly, but bricked freebies are my brand, I guess you'd say. For those of you punters that can relate, today I'll give you some adjusted player rankings for the season. And if you haven't tried a punt strategy, or haven't been successful with one, maybe this'll pique your interest for next season.
Last week, I listed the top 20 players in each category as well as the relevant bottom 20. This week, we'll kinda do the opposite. I'll remove some categories that you might benefit from ignoring, whether it was part of your plan or you just found yourself uncompetitive in a category that's not worth trying to catch up in by patching it together at the expense of other categories.
First, free throw punters. I'll give you the top 20 in per-game value (and others that make big leaps) for 8-category and 9-category with free throw percentage removed (through 12/5). All of today's lists come from Basketball Monster stat ratings. Keep in mind that you're not just looking for the worst free throw shooters. Those are the guys that benefit the most from removing this category, but it doesn't mean they're the most valuable to your team. They ARE, however, significantly more valuable to a free throw punter than anyone else. So, if you're at the bottom of your roto league in FT% (or if you never compete in head-2-head), don't try to just add a couple good FT shooters to fix it. Maybe that gets you a roto point or two at most. Go all in, and trade off some good FT shooters for the guys below, especially those that are cheaper since they benefit the most from punting (in bold) and watch your team gain in FG%, rebounds, and blocks.
Want the best tools and projections to help dominate your league? Check out the Stocktonator, the byproduct of Rudy and machine making love. Click HERE for a FREE 7-day trial.
Top 20 without FT% (overall rank)
8-Cat
Others with big jumps
23. Rudy Gobert (40)
34. Steven Adams (48)
37. DeAndre Jordan (63)
40. Dwight Howard (429)
50. D'Angelo Russell (80)
51. Paul Millsap (70)
52. Elfrid Payton (88)
9-Cat
Others with big jumps
21. Rudy Gobert (38)
27. Steven Adams (40)
29. Russell Westbrook (52)
33. DeAndre Jordan (63)
46. Paul Millsap (78)
47. Will Barton (68)
So, trade a guy that's ranked highly with a great FT%, since he's worth so much less to you for a guy that's ranked similarly (likely a little lower) due to his increased worth to you. Since it's win/win, you're more likely to find trade partners for these deals.
Now, you don't want to trade just ANY good free throw shooter, because some are still very valuable to you. If you're succeeding with your free throw punt, you're dominating FG%/rebounds/blocks. You'll want to use the rest of your roster on guys that help you in the other categories: threes, assists, steals, points, and turnovers. And so, I give you the top 20 for those combined categories, your perfect compliments to the free throw inept:
Threes+Assists+Steals+Points (overall 8-Cat rank)
James Harden (1)
Stephen Curry (3)
Russell Westbrook (16)
LeBron James (2)
Paul George(11)
Chris Paul (18)
DeMarcus Cousins (6)
Damian Lillard (8)
Victor Oladipo (9)
Kyrie Irving (14)
John Wall (37)
Kyle Lowry (17)
Ben Simmons (36)
Kemba Walker (28)
Kevin Durant (5)
Blake Griffin (38)
Jeff Teague (46)
Devin Booker (24)
Jimmy Butler (30)
Others with big jumps
27. D'Angelo Russell (80)
33. Austin Rivers (118)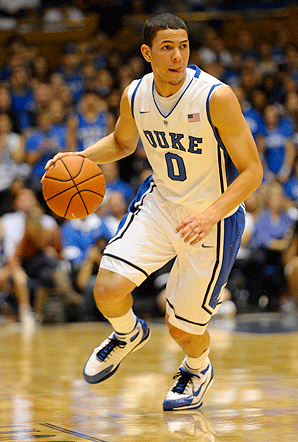 Threes+Assists+Steals+Points+Turnovers (overall 9-Cat rank)
James Harden (1)
Stephen Curry (3)
Chris Paul (13)
Paul George (16)
Kyrie Irving (14)
LeBron James (2)
Russell Westbrook (54)
Damian Lillard (7)
Gary Harris (32)
Kemba Walker (24)
Victor Oladipo (12)
Jimmy Butler (29)
Kyle Lowry (22)
Giannis Antetokounmpo (4)
Klay Thompson (18)
Robert Covington (27)
John Wall (49)
Otto Porter (17)
Justin Holiday (77)
Trevor Ariza (45)
Others with big jumps
21. Tim Hardaway Jr. (67)
22. Austin Rivers (137)
24. Spencer Dinwiddie (74)
27. Mike Conley (109)
32. Donovan Mitchell (73)
Another category you might ignore to your benefit is field goal percentage. Pick Westbrook and Lonzo Ball as your starting backcourt? This is likely for you. Targets for a FG% punt team can be found here in the top 20 when you remove FG% as well as turnovers. So, these rankings are for 8-Cat FG% punters as well as 9-Cat FG% AND TO punters. They somewhat go hand in hand, since they're both categories that point guards often struggle with.
Top 20 without FG%/TO
James Harden
Stephen Curry
DeMarcus Cousins
LeBron James
Kevin Durant
Giannis Antetokounmpo
Paul George
Russell Westbrook
Victor Oladipo
Chris Paul
Others with big jumps
26. Blake Griffin
27. John Wall
52. Lonzo Ball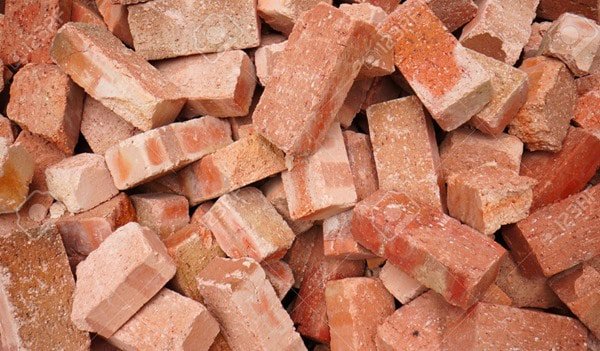 And if you've lost a 20-point scorer or two or just aren't in the running, here are your points punt rankings. I always think these are the most interesting, since we're just so used to looking at points first and foremost.
Top 20 without Points
8-Cat
James Harden
LeBron James
Stephen Curry
Kevin Durant
Giannis Antetokounmpo
DeMarcus Cousins
Anthony Davis
Nikola Jokic
Victor Oladipo
Chris Paul
Damian Lillard
Paul George
Kyle Lowry
Kyrie Irving
9-Cat
Stephen Curry
LeBron James
James Harden
Anthony Davis
Giannis Antetokounmpo
Kevin Durant
Chris Paul
Nikola Jokic
Karl-Anthony Towns
Draymond Green
Clint Capela
Damian Lillard
Victor Oladipo
Paul George
Kyle Lowry
Even if your team doesn't fit into these scenarios, the general strategy can likely apply to your team. You don't have to be stuck at the bottom of a category to punt it. You might realize that you have WAY too many three-point shooters. Well, you can then be the guy that trades for the less desirable guards that don't hit many threes, like Payton or Ricky Rubio. Get creative and take advantage!
This week's classic fantasy line:
Since I've been in a college mood when searching for images and since I caught most of a Bill Walton-called game this week (DeAndre Ayton is a large kid), I thought I'd look up this classic game of his. Because, even though he drives you crazy for 90% of the game, Bill will always provide a few gems.
1973 NCAA Championship Game (7th straight title for UCLA): 21/22 for 44 points and 13 rebounds.